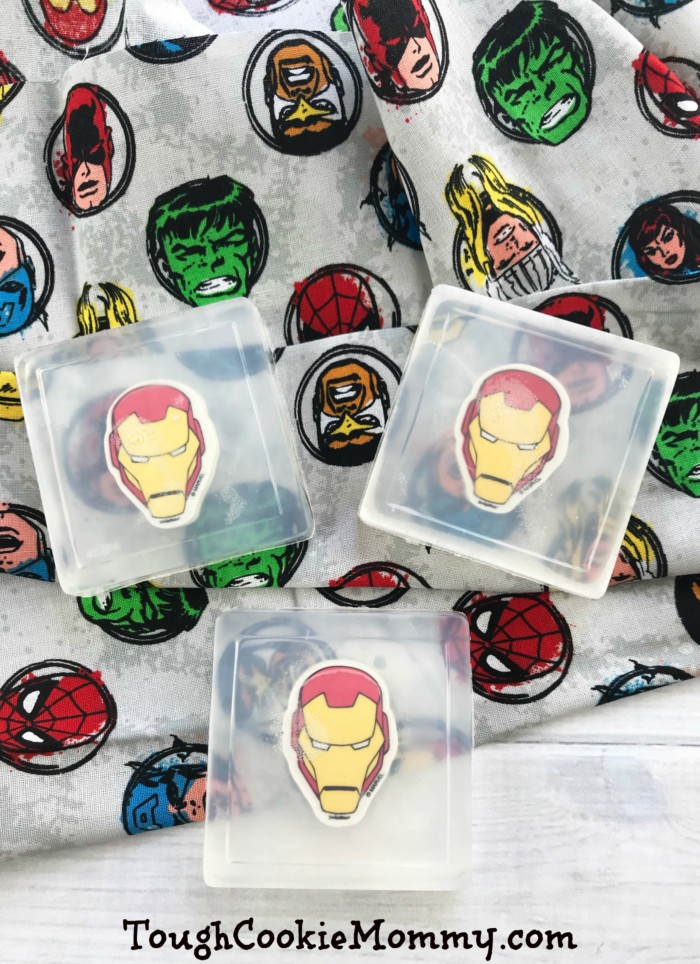 In our family, we have been blessed with nothing but boys and they love wrestling, running around, riding their bikes, and pretending to be superheroes. Now that my boys are older, they enjoy being superheroes on their favorite video games. Recently, I was asked by a friend to come up with some fun party gift ideas for her nephew's birthday party. Since I've made DIY soaps before, I thought it would be fun to make superhero soaps for all the kids.
Superhero Soaps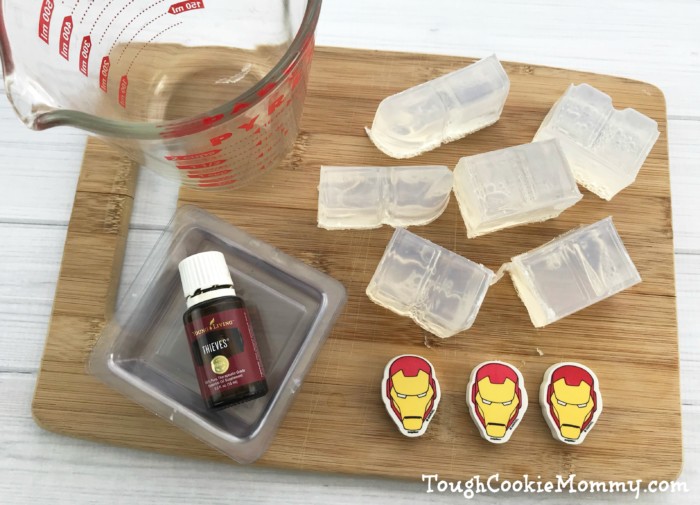 Materials:
1-2 lb. clear glycerin

soap

block (I purchased mine at a local arts and crafts store but they are readily available on Amazon)
4-5 drops of essential oil in your favorite scent (optional)
Superhero erasers
Square

soap

molds
Directions:
Cut the glycerin into small chunks using a sharp knife and place in a 2 cup microwave safe glass measuring cup.
Microwave the glycerin in 1 minute increments, stirring until completely melted.
If using essential oil, add 4-5 drops and stir.
Fill each square

soap

mold 1/2 way with melted glycerin.
Let set for 20 minutes.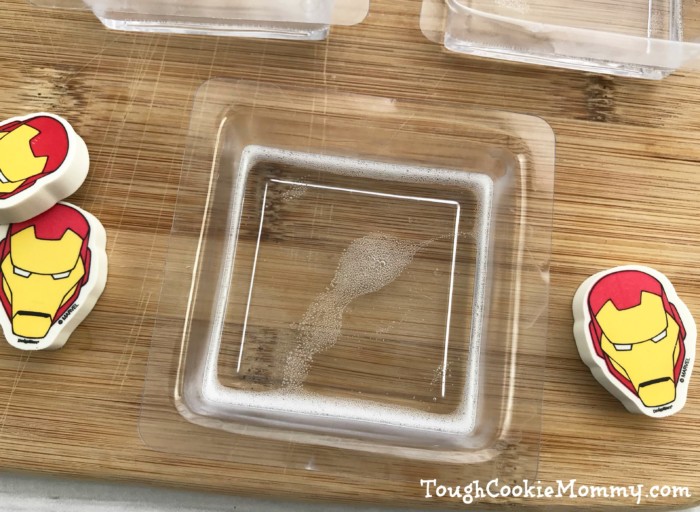 Place the superhero erasers face down in the

soap

molds on top of the set glycerin.
Fill with remaining glycerin (You may need to re-melt in the microwave)
Let the

soap

set for at least 1 hour.
Gently pop out of the molds.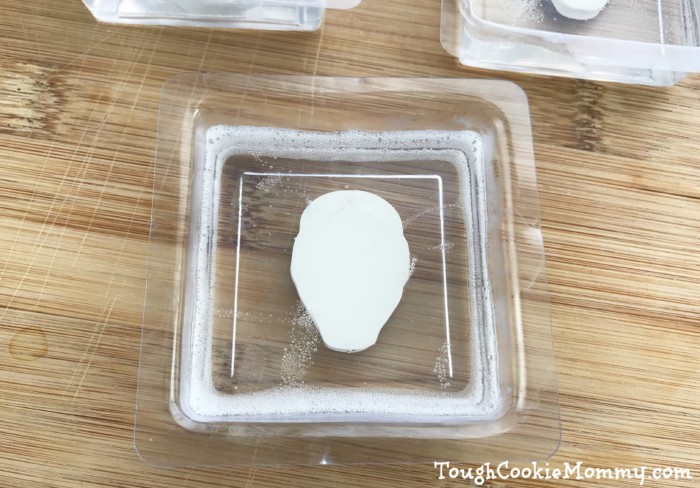 As you can imagine, all of the kids were thrilled with their superhero soaps. The parents at the party were happy too because they hope the soaps will inspire their kids to spend more time on their personal hygiene during bath time. That is just a little bit of humor for those of us who know how some kids dread taking baths. Maybe I'll put some in our shower too to inspire our teen and pre-teen!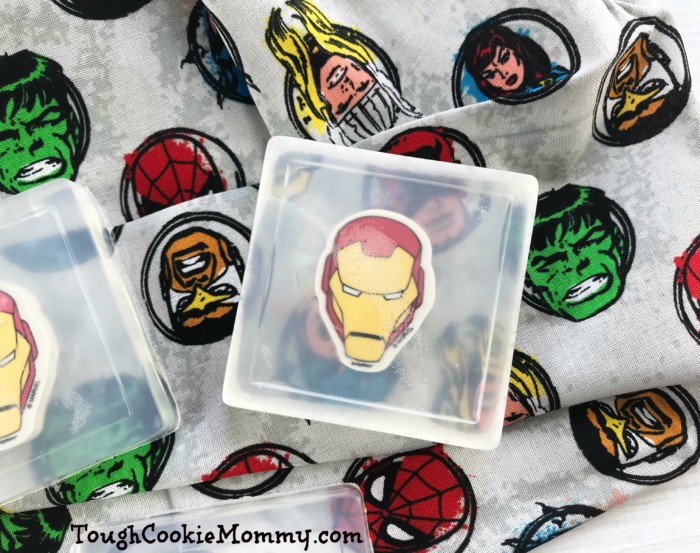 Let's Discuss: What event do you think these superhero soaps would be perfect for?
© 2018 – 2023, Tough Cookie Mommy. All rights reserved.