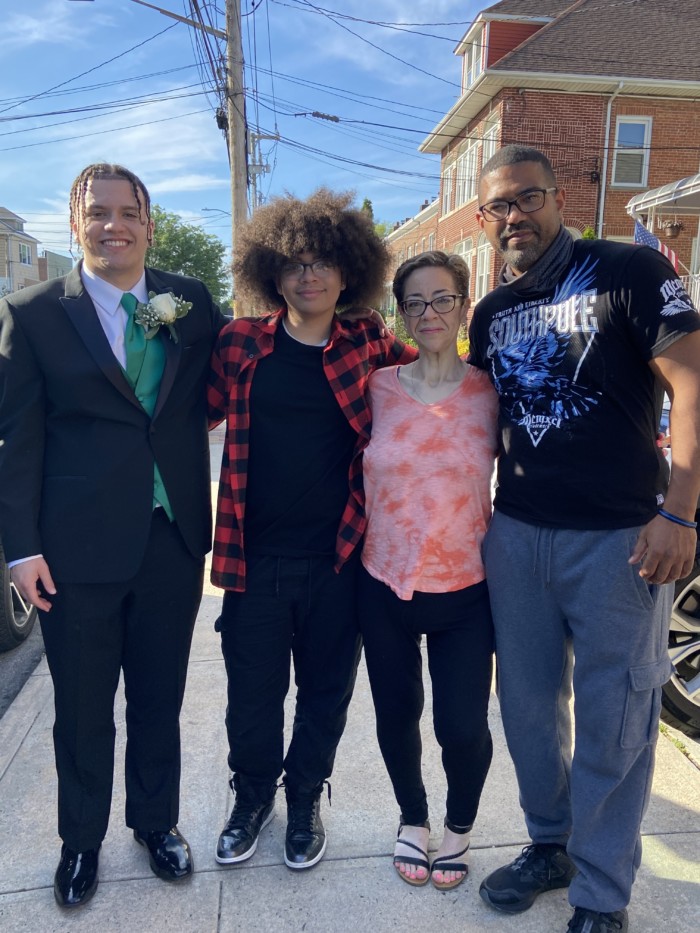 Why the name "Tough Cookie Mommy" you ask?  It's simple, I have been through it all and will get through it all, God willing.  Your experiences make you the person that you are so you should not regret one single event in your life.
    I am a native New Yorker who was raised in Spain until the age of 8.  Since my return to the States I have made my life in New York City and I love it here.  Don't let anyone lie to you, New Yorkers are great people who will never judge you and accept you at your best and at your worst.  Also, if you can make it in New York City, you can make it anywhere in the world.  It is an unforgiving city where weakness is not tolerated and diversity is the word of the day.
    It is my privilege to be the mother of two sons, ages 18 and 15, currently.  They are the most important people in my life and everything that I do is for their benefit.  Both of my boys have unique and distinct personalities.  My older son is sensitive and playful and my younger son is tough and independent.  I am greatly enjoying watching them blossom as individuals, as well as interact with one another.
    My husband and I have been married for over twenty years.  I couldn't have asked for a more caring and devoted husband.  He truly is my soulmate and we are connected on every possible level.  We take great pride in raising our sons with integrity and strong family values.  It is our hope that they will become positive and productive members of society with strong ties to their family.
    I am also a careerwoman.  I possess a Bachelor's of Arts degree with a major in Spanish Language and Literature and a double minor in Education and Multilingual Journalism from CUNY.  Additionally, I also possess a Master's of Science degree in Education in Literacy Studies, grades 5-12 also from a CUNY school.  I spent 16 years as a Middle School Literacy Specialist for the NYC Department of Education.  Three years ago, I embarked on a career as a high school Literacy teacher in the South Bronx and fell in love with teaching at the high school level!  Currently, I am the Literacy Coordinator and English Language Arts Department Team Lead at a wonderful high school in the Bronx and I love what I do every single day! Don't let anybody tell you that teaching is easy because it is exhausting, however, it is extremely rewarding.
    I've recently embarked on a wellness and transformation journey by losing over 190 plus pounds naturally since June 3rd, 2019. This transformation has changed my life for the better and I am deeply committed to sharing my experiences with others as well as providing inspiration and motivation to others as they navigate their own transformations.
    These are my stories, reflections, triumphs, tragedies, comedies, obstacles, epiphanies, thoughts, feelings, and experiences. I hope that my experiences will give you some insight into who I am and maybe, make you reflect upon who you are.  You might be a tougher cookie than you think…