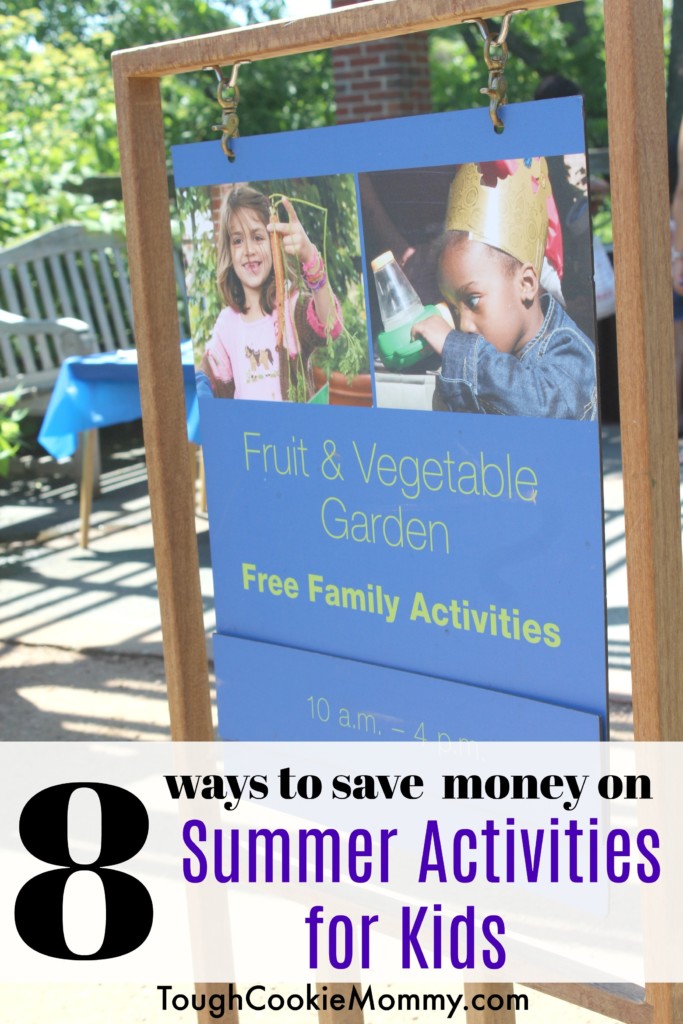 While the arrival of summer brings excitement, you might also be seeing dollar signs. It is no secret that beating summer boredom can also mean racking up the bills, but the truth is there are ways to save money while still having fun! Look at these 8 ways to save money on summer activities, so you can still have all the fun you want without going broke.


1. Check Groupon and Living Social daily.
Since deals on these websites are always changing, it is always worth checking them out! Look for attraction tickets, movie deals, gift card deals, and other offers from summer fun spots. This way, you can enjoy the activities you love for less.
2. Call your local parks department.
Chances are your local parks department is offering all sorts of summer camps and activities for kids. Since these programs are often funded on tax dollars, this means the cost passed onto you is minimal. Call your local parks department for a schedule of summer events and be in the know!
3. Head to the dollar store.
Head to the dollar store to stock up on rainy day items such as craft supplies, coloring books, cookie mix, books, and other supplies. This way, you have plenty of items on hand to keep kids busy. Since items are so reasonably priced at the dollar store, you are free to really stock up.
4. Patronize kids eat free eateries.
Find out when the kids eat free nights are at local restaurants so you can be sure to patronize them on these nights. It is a great way to feed your family for less when it is too hot to cook in the kitchen. Plus, these eateries might offer other free kid events those nights as well.
5. Take advantage of free parks and attractions.
Visit local parks, splash pads, and playgrounds that don't charge an admission fee. These spots are perfect for packing a lunch and heading to for some fun in the sun. If you have local parks and museums that do charge a fee, be sure to ask them if they offer any free admission days in the summer.
6. Try a matinee. 
If heading to the movies be sure check out a matinee which will no doubt cost you less. It is also worth asking if the theatre is running any summer specials. As mentioned above, Groupon may be a good place to find movie passes and gift cards as well.
7. Use any applicable discounts.
No matter what the activity is, ask if there are any discounts. You may get discounts if paying cash, if you are a military member, if you are a senior, or even if you are a AAA member. Always ask about applicable discounts, you never know what you might get.
8. Find off the beaten path attractions.
Find smaller, up and coming attractions, parks, and events to take part in. These often cost less than what is popular at the moment. You will not only discover something new, but you will save money in the process! You will also find that the same goes for newer, undiscovered eateries as well.
    


Are you ready to enjoy summer for less? Then consider these 8 ways to save money on kids' activities and see how they can help.
Let's Discuss:  What are some ways that you save money during the summer when taking the kids out?
© 2017, Tough Cookie Mommy. All rights reserved.