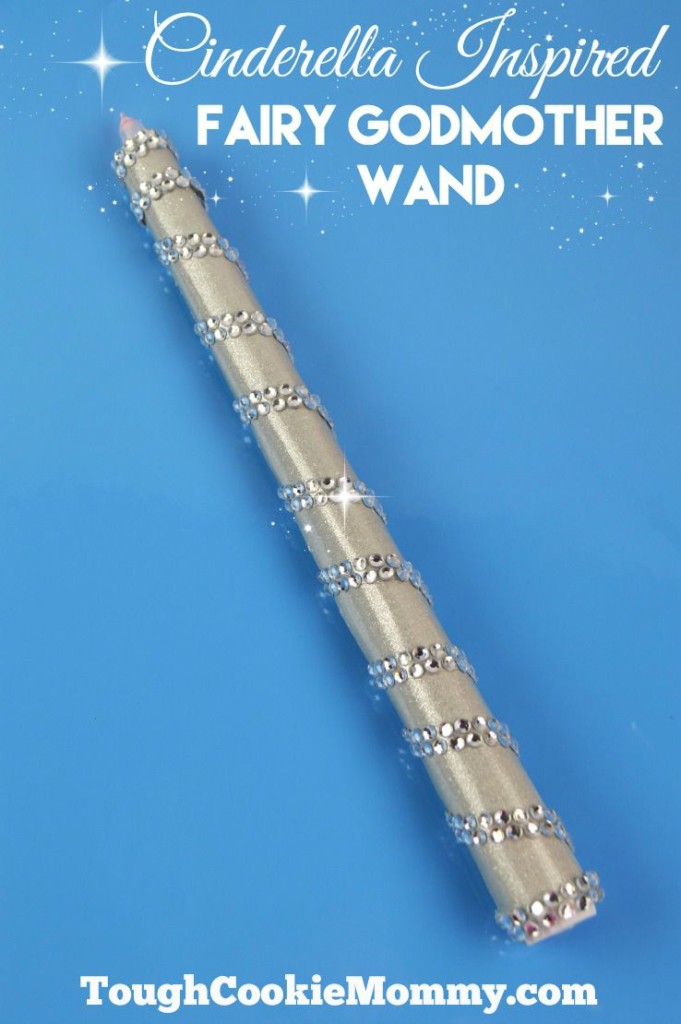 When I was a little girl, I loved to engage in pretend-play. I would spend hours with my dolls making them talk to one another and act out all of the scenarios that I could think of. Dressing up was a big part of these afternoons of imaginative time and I always enjoyed acting and looking like my favorite fairy princesses.
Every single day, I would read fairy tales with my grandmother and then incorporate the heroines in those stories into my creative sessions. For some reason, the fairy princess Cinderella always was one of my favorites. I have never had an evil stepmother but I think I could relate to her ability to keep going despite all of the adversity that she was faced with.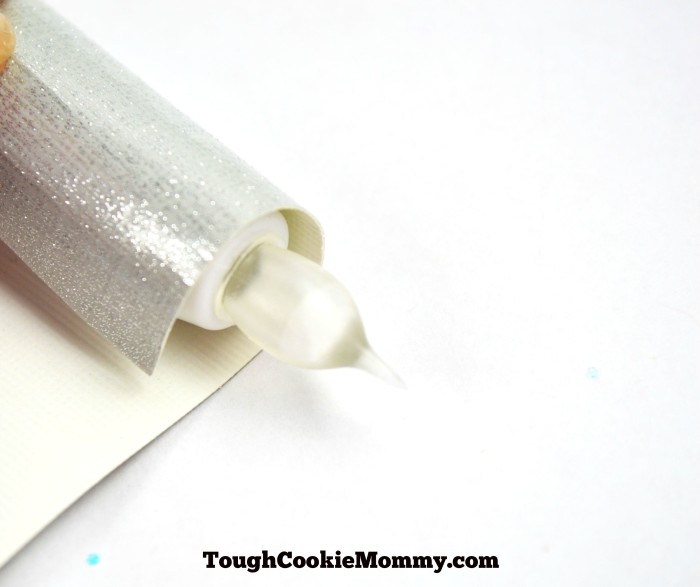 I was always very good at improvising with things I found around the house to create the outfits for my make-believe playtime. Whether it was a silver spoon from the kitchen that I used for a scepter or an ornate towel that I substituted for a cape, I was never short on props and costumes.
Now, I don't have little girls but I do have sons who are equally as imaginative as I was when I was a kid. I often help them come up with ways that they could express themselves. However, since I've always been a girly-girl, I couldn't help but come up with something that you mothers of daughters can create for your little princesses!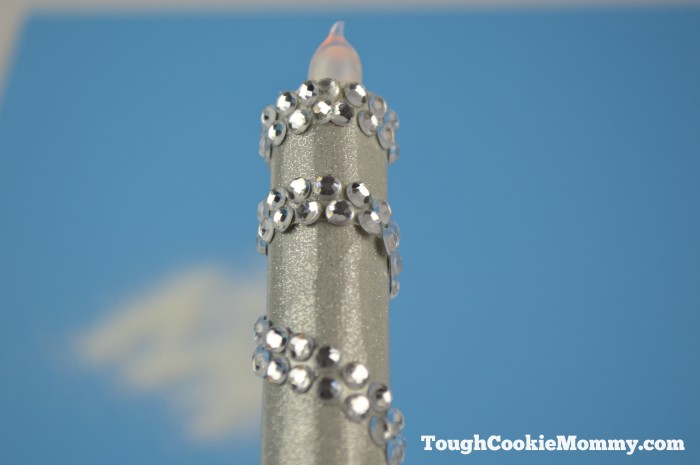 Cinderella Inspired Fairy Godmother Wand
Supplies Needed:
Battery operated tapered candle and batteries (found at Dollar tree)
Silver glitter cardstock or scrapbook paper
Recollections "bling on a roll" self adhesive rhinestones
Glue gun
Glue sticks
Directions:
Plug in your glue gun and allow it to warm up. In the meantime, install the batteries into your tapered candle.
Start from the corner of your scrapbook paper and roll over the tapered candle to get a feel of how much paper you will need.
Once your glue gun is hot, place a small dot of glue directly on the tapered candle at the top and start gluing your scrapbook paper working in small sections at a time down towards the end of the candle.
Once you get to the end of your tapered candle use a pen or marker to mark where the candle ends.
Cut off the excess scrapbook paper so the paper is only covering to the end of the candle. If you leave excess paper it will be impossible to get the cap off the tapered candle to replace the batteries in the future.
Contine super gluing the scrapbook paper to the candle in small sections until the entire candle is wrapped. If there are small areas that are sticking up, simply use a bit of glue to make sure it adheres completely.
Start at the top of the candle and start wrapping your candle loosely with the adhesive rhinestones. If you used the ones I purchased in a roll, it will easily wrap around the candle. Once you reach the end, you can use a bit of glue to hold it in place.
Once your candle is wrapped in the rhinestones it is ready for play!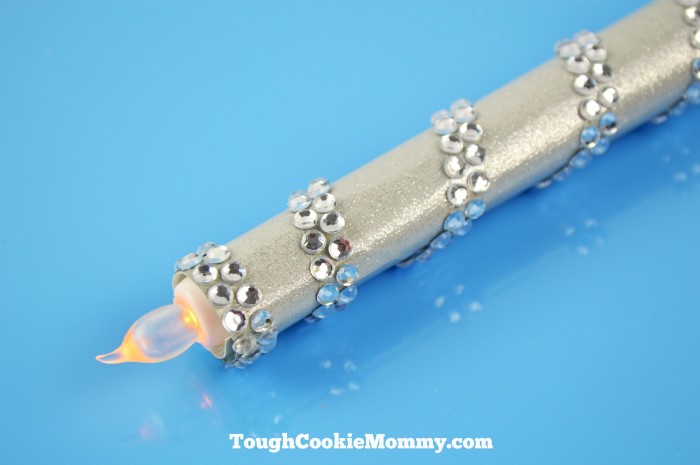 I sure hope your little princesses enjoys this craft! It's inspired by my love of fairy tales and my experience as an educator in knowing how important pretend play is for children's development. Take the time out to foster and encourage your child's imagination!
Let's Discuss: What are some of the ways that you encourage pretend-play and provide opportunities for your children to use their imaginations?
© 2015, Tough Cookie Mommy. All rights reserved.