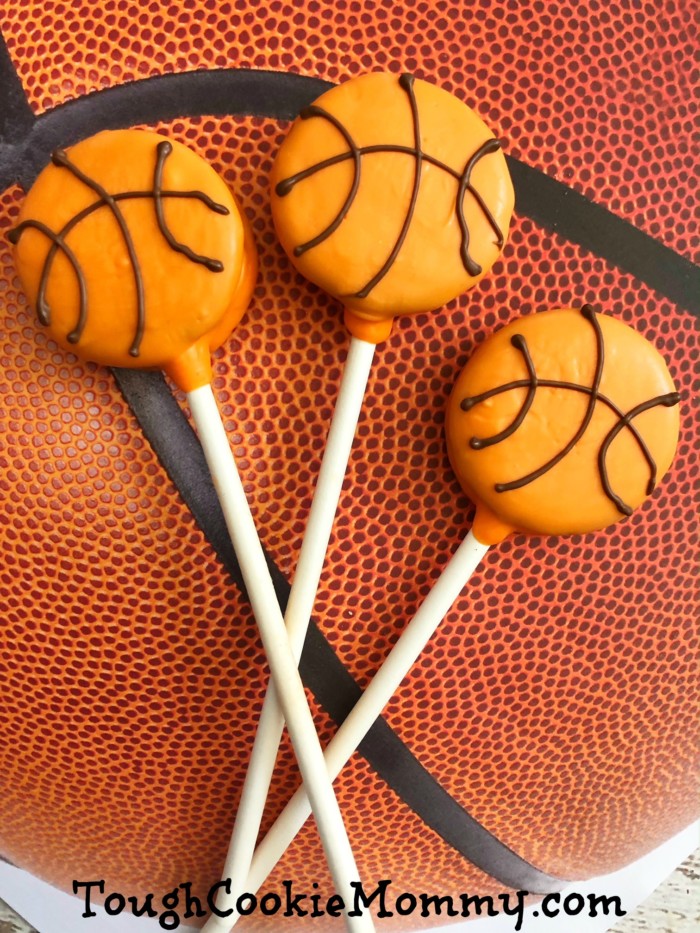 I definitely could not let the official start of basketball season at my son's school without commemorating the event with a fun basketball recipe. His team often has celebrations throughout the season and parents are always being asked to bring treats and donate their time. My son and his teammates love cookies and they love anything that has to do with basketball.
    I thought it would be fun to utilize my chocolate pop making experience to create some delicious basketball cookie pops for them to enjoy. Many of you probably don't know this but I worked at a gourmet chocolate shop when I was in college and learned quite a bit about creating delectable treats with chocolate. But that is a post for another day. In the meantime, check out this fun recipe that is so easy to make!
Basketball Cookie Pops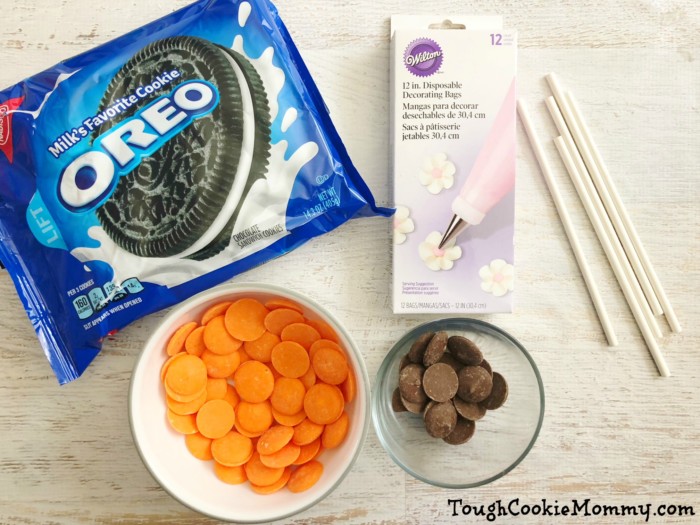 Ingredients:
Oreo cookies
2 cups orange candy melts
1 cup brown candy melts
Lollipop sticks
Parchment paper
Decorating bag
Directions-
1. Lay out a piece of parchment paper onto a baking sheet.
2. Heat your orange candy melts in a small bowl on 50% power in the microwave for 3-4 minutes, stirring every 30 seconds until melted.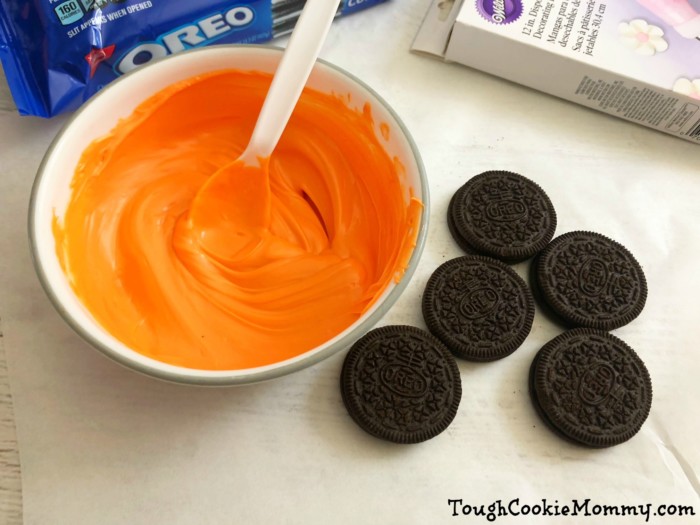 3. Open each Oreo, dip the end of each lollipop stick heavily into the melted chocolate and press your stick carefully into the white filling.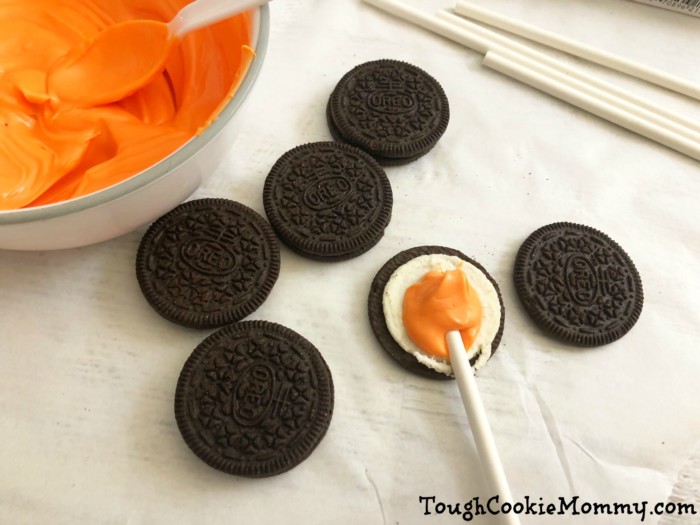 4. Scoop a little extra melted candy melts onto the center and press the cookies together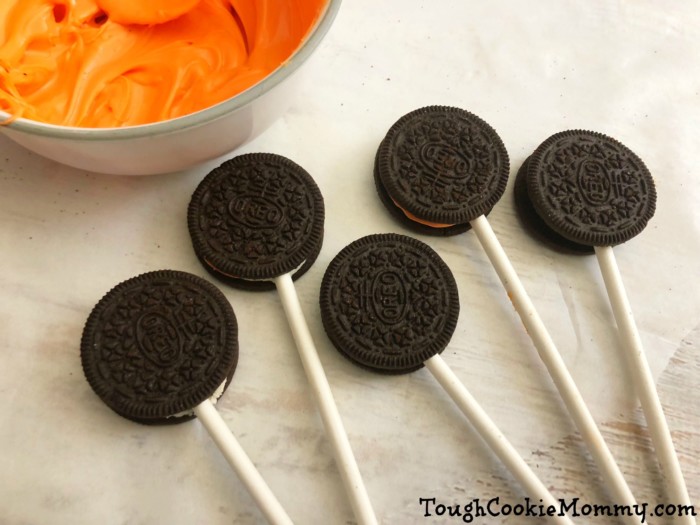 5. Allow the chocolate to harden then hold the stick and dip the Oreo into the melted chocolate, letting any excess drip off.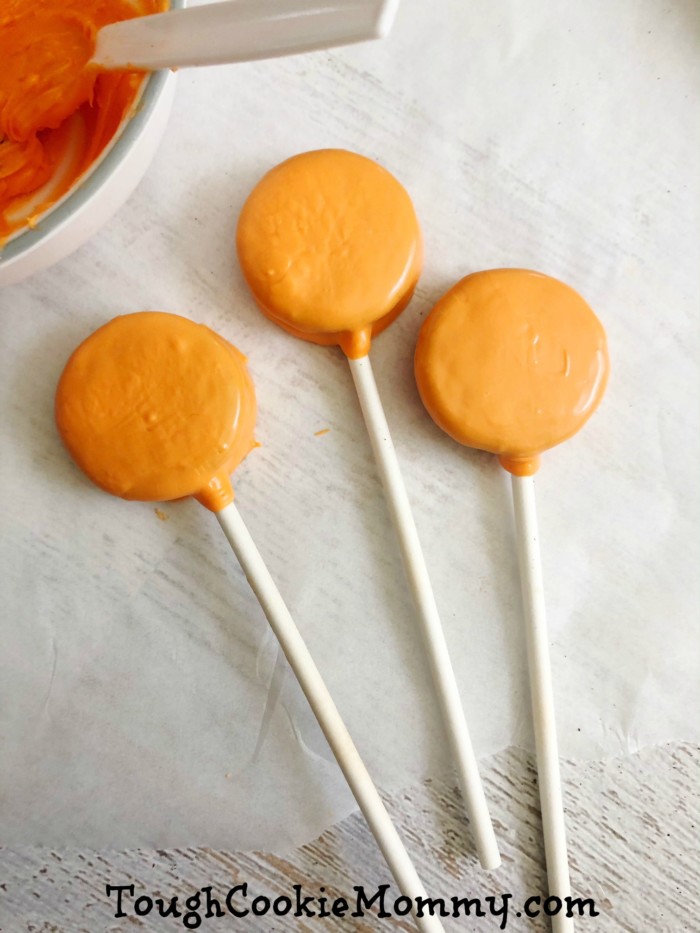 6. Place the Oreo pops onto your parchment paper lined baking sheet and transfer the sheet to the freezer for 10 minutes.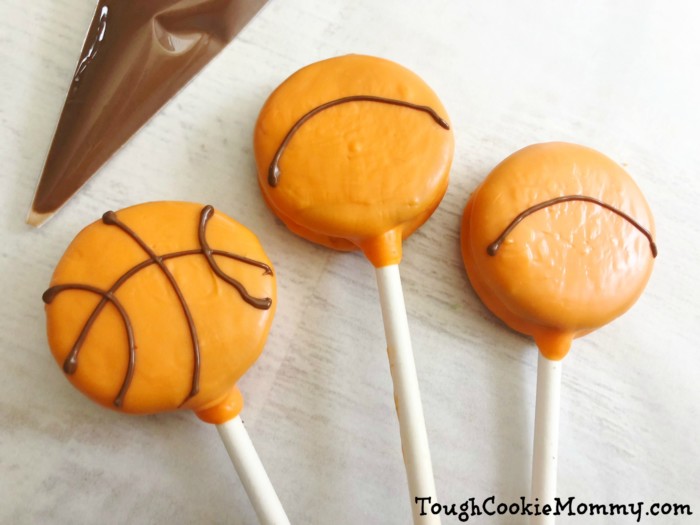 7. Heat your brown candy melts on 50% power for 3-4 minutes, stirring every 30 seconds until melted, pour into a decorating bag and cut a tiny tip off the bottom.
8. Use the melted brown candy decorating bag to draw the basketball lines on, let harden for about 10 minutes.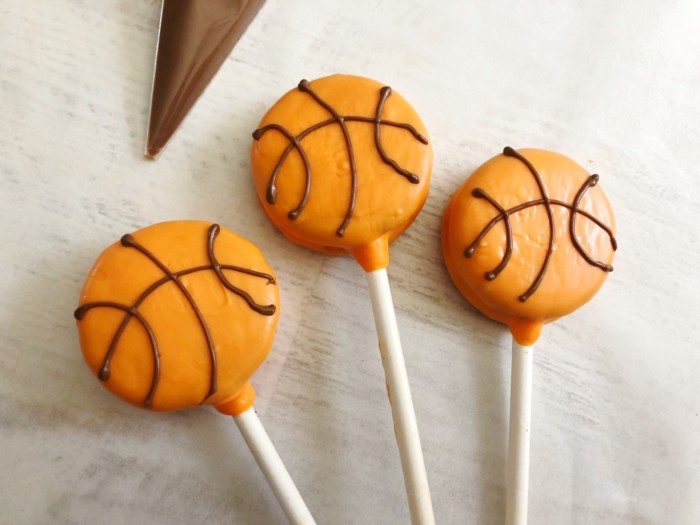 Let's Discuss: What teams are your kids playing on this season and what kinds of treats do they enjoy at sporting events?
© 2018, Tough Cookie Mommy. All rights reserved.