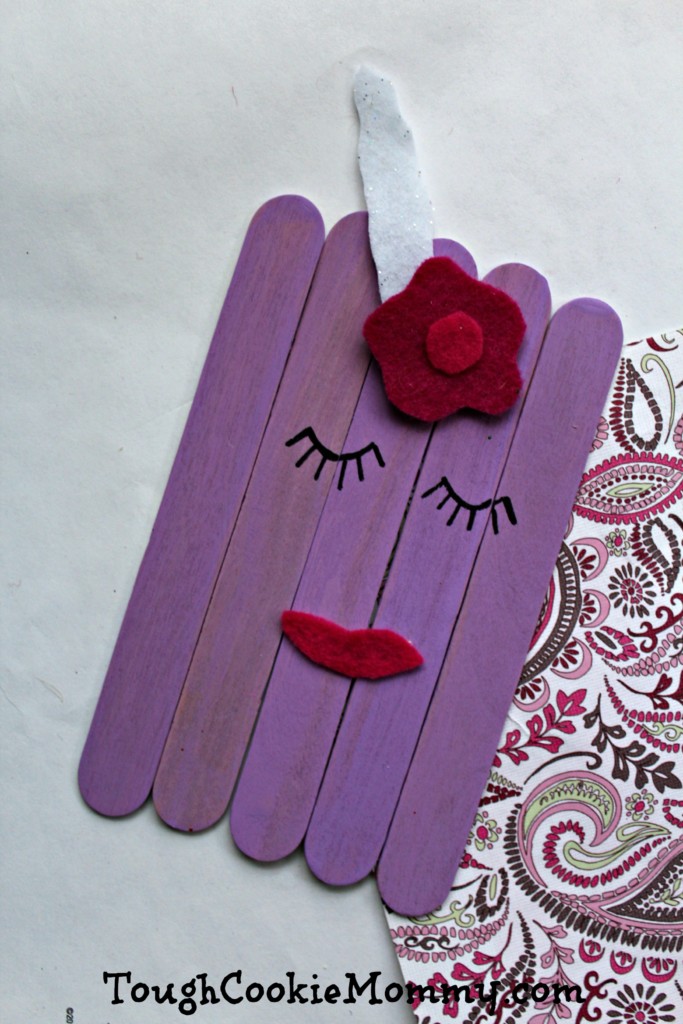 Lately I have been fascinated by anything having to do with unicorns. Did you know that they even have hair dyes to simulate unicorn colors? Since my niece loves unicorns and my Sister In Law is planning a unicorn-themed party for her this year, I have been trying to experiment with inexpensive ideas for party favors and party decorations.
    We all fell in in love with this idea for making unicorns using craft sticks so I wanted to share this DIY Purple Craft Stick Unicorn concept here on Tough Cookie Mommy!
Purple Craft Stick Unicorn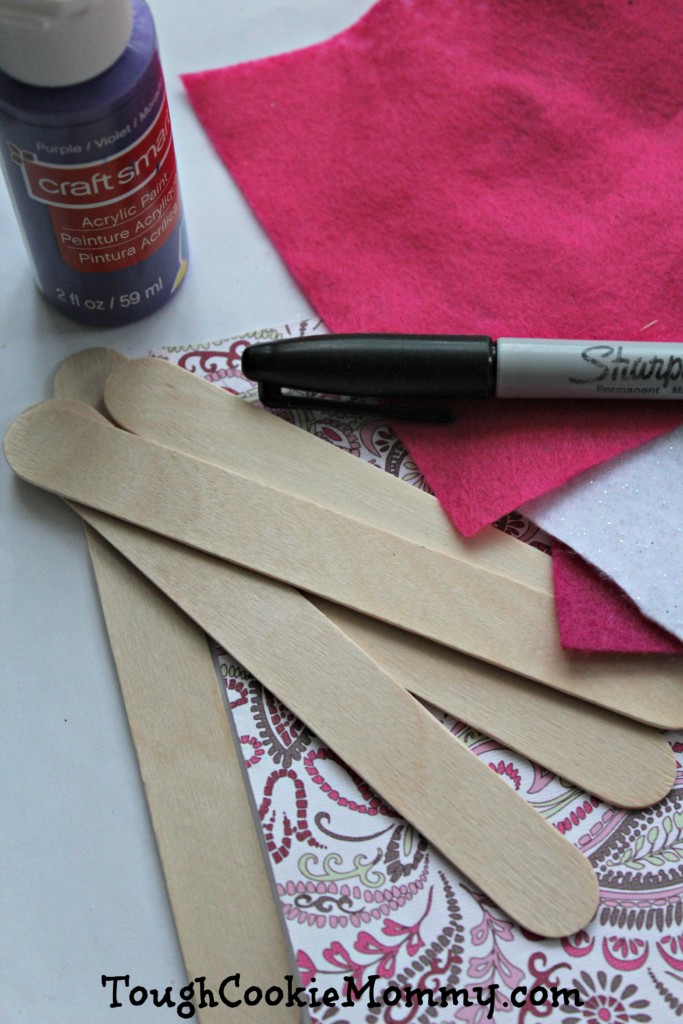 Supplies needed:

6 large wood craft sticks

Paint in choice of color

Paint brush

Black marker 

White craft felt, assorted colors of craft felt 

Scissors

Hot glue, glue gun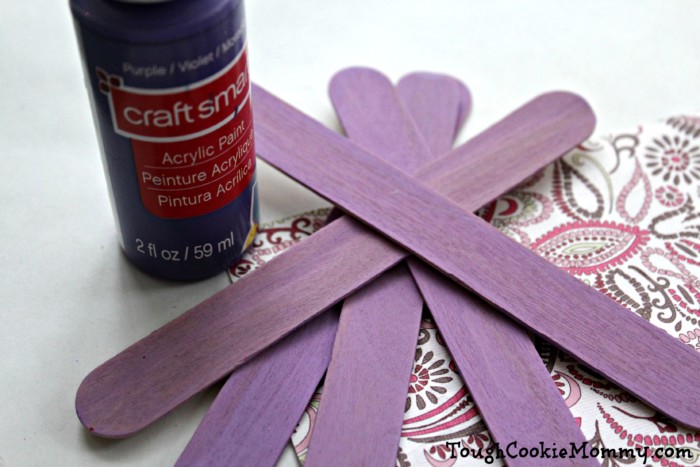 Directions:

1. Begin by applying two coats of paint to one side of your craft sticks. You only need to paint 5 and can leave one plain.
2. Line your craft sticks up so you have 5 of them side to side.
3. Add a line of glue, and place an additional stick along the back side to hold them all together as one unit. Allow to dry.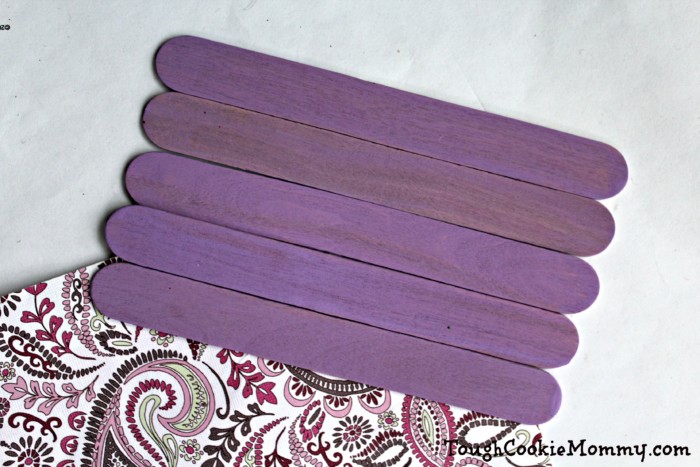 3. Turn your connected sticks over. Cut out your unicorn's horn by using the white felt and snipping out a simple triangle shape. You can also create a flower for additional embellishment. A simple ruffled circle with polka dot center makes the perfect flower. If you wish, finish off the face by adding a mouth!
4. Use your marker to create the unicorn eyes. A simple arch shape with added lashes works well.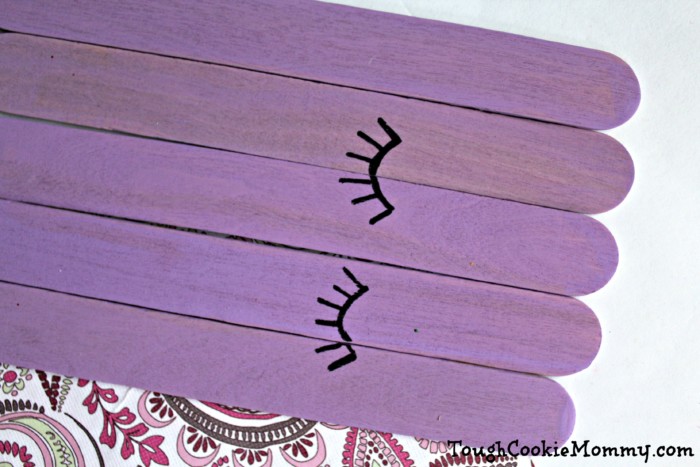 5. Glue the horn and flowers in place at the top of the unicorn's head.
6. Once all your pieces are dry and in place your unicorn is ready to be displayed.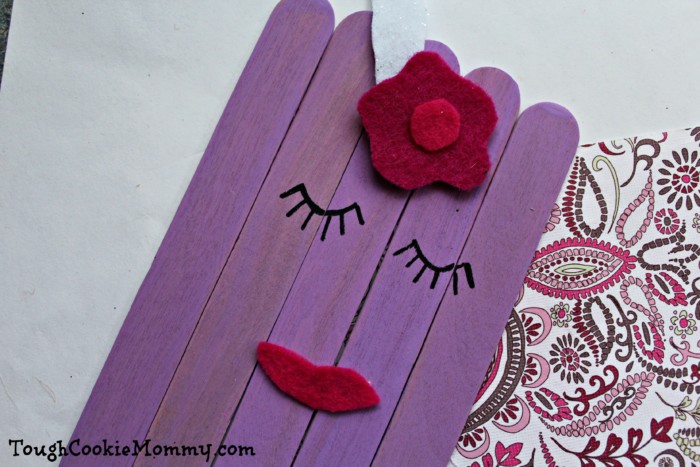 Let's Discuss: What do you think of this DIY Purple Craft Stick Unicorn idea and what special event do you think these would be perfect for?
© 2018, Tough Cookie Mommy. All rights reserved.