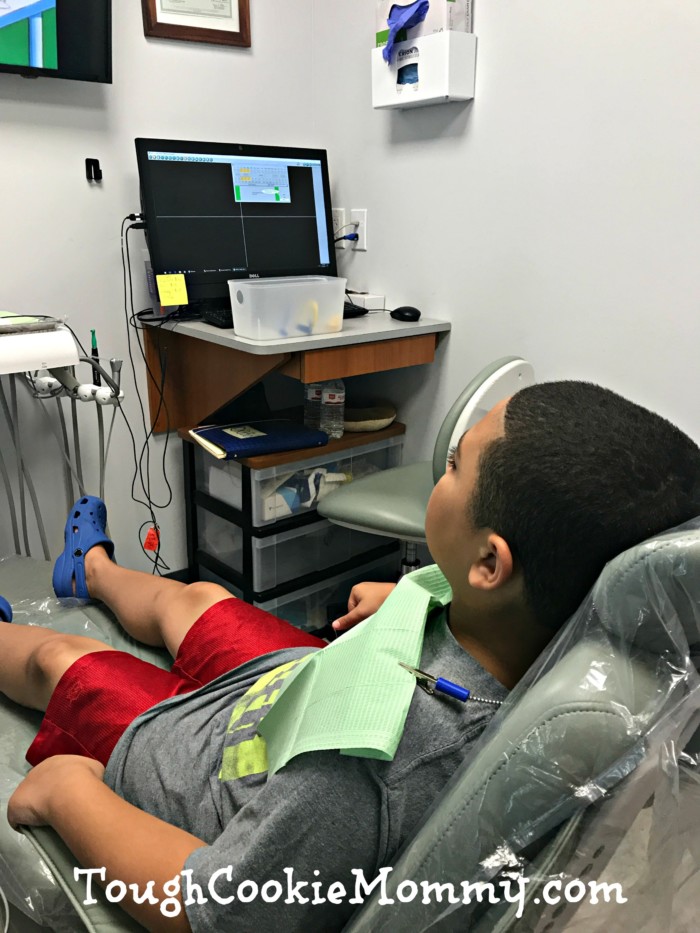 Every summer, I make sure to catch up on all of my kids' appointments since I teach full-time the rest of the year.  Going to the dentist regularly is an important part of instilling good oral hygiene in my boys so we all go every six months for a checkup and a cleaning.  My older son now sees the same dentist that my husband and I do because he is fourteen but our younger son still sees the pediatric dentist since he is eleven.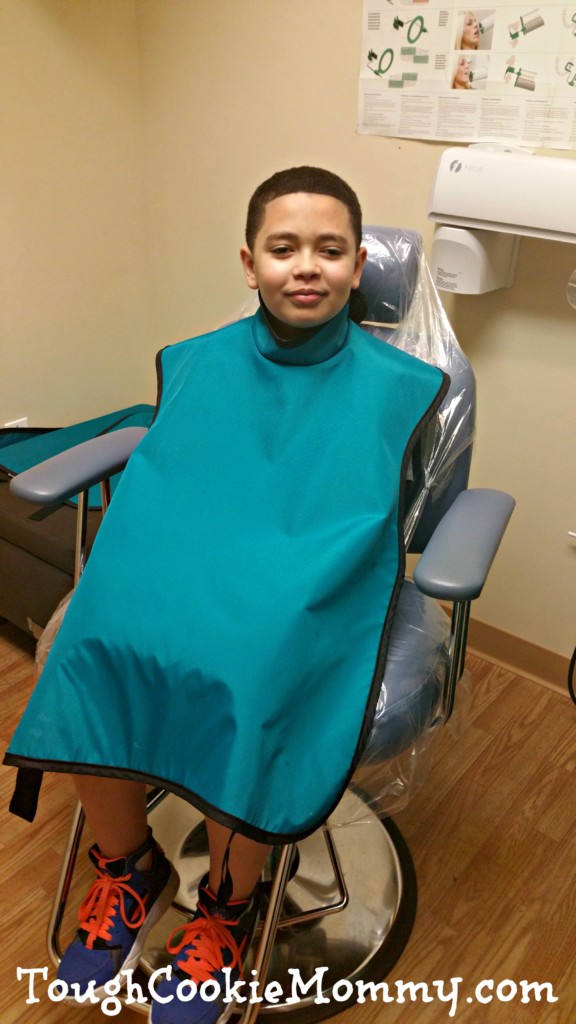 Since we often made doctor's visits as a family, my younger son has had the opportunity of being present for his older brother's dentist appointments which has helped a lot by way of soothing his fears regarding what to expect during his own visit.  I also allowed him to ask the dentist a lot of questions during my cleaning because he was very curious about the whole process.  It really helped him to understand why we place so much emphasis on brushing his teeth a few times a day and flossing twice a day.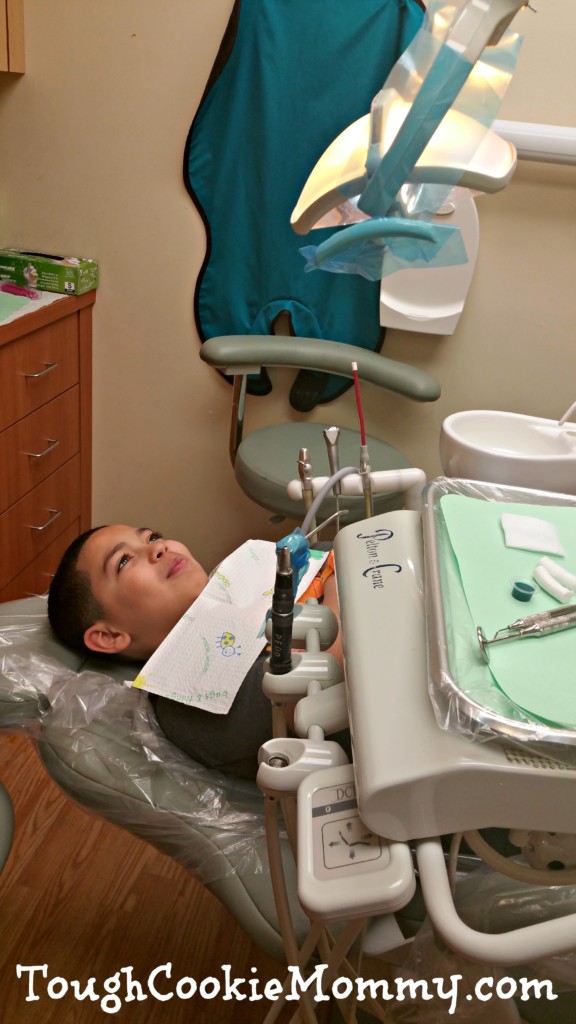 Once the time came for his own dentist visit, my son was as cool as a cucumber.  He knew exactly what to expect and was not nervous at all.  I was so proud of him!  If I had to identify the top five things that we did to put him at ease at the dentist that you could also do with your own child, I would have to say:
Head to the dentist with your children prior to their appointment so they can take a look around and get a sense for what they will experience during their visit.
Highlight the importance of having good oral hygiene by making sure your children brush their teeth a few times per day as well as floss. This will make their dentist visits a lot easier.
Have a positive attitude about going to the dentist and refrain from sharing scary dentist stories or experiences with your children.
Make sure your children eat and drink before their dental appointment.  These visits can take a few hours and, depending on what your child has done, he or she might not be able to eat immediately after leaving the dentist's office.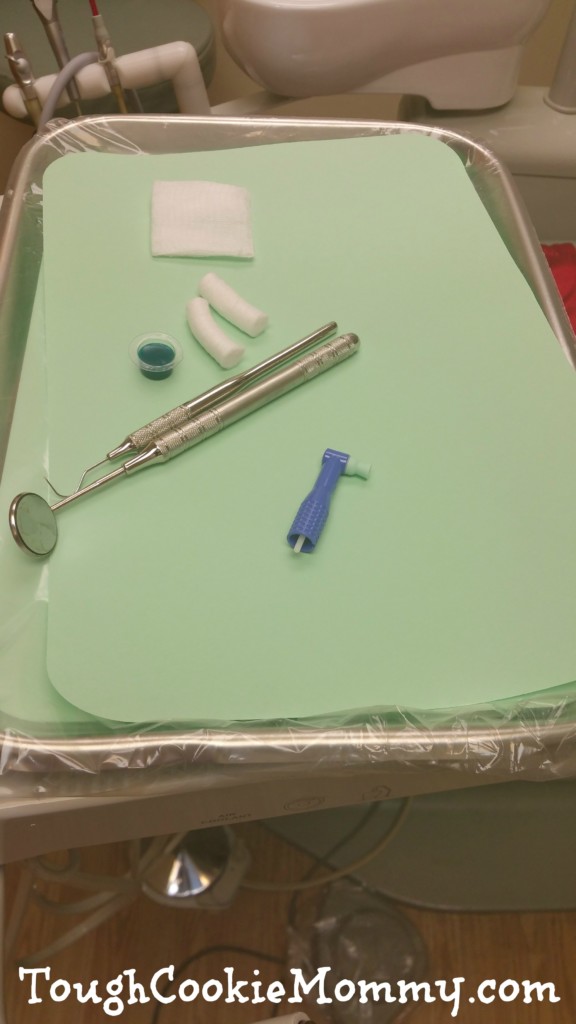 Making your child feel at ease at the dentist will instill a lifetime of good oral hygiene.  It's just as important for kids to take care of their teeth as it is for them to take care of the rest of their overall health.  It will also make your family's regular dental checkups less stressful for everyone in your household.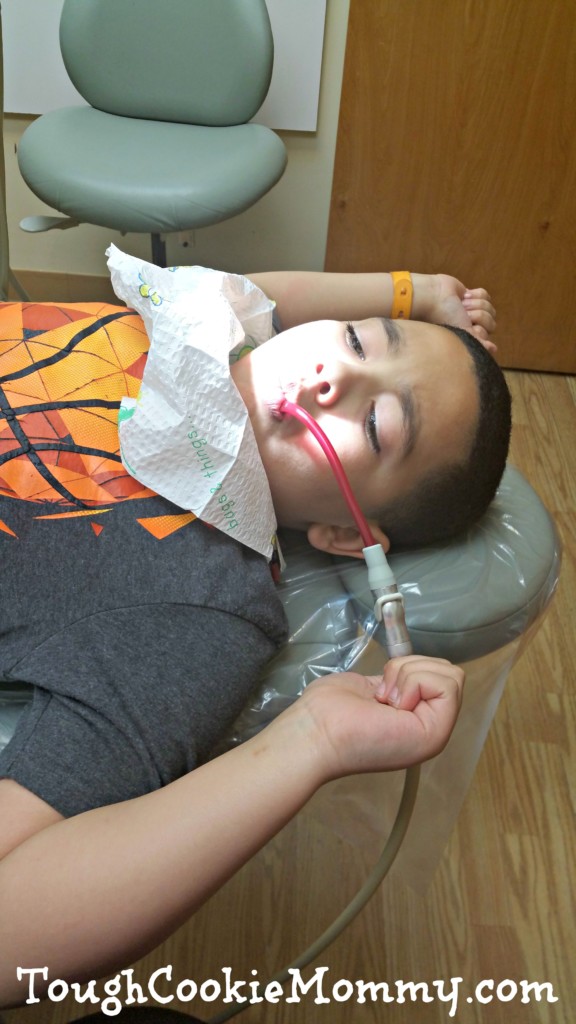 Let's Discuss:  What are some of the ways that you make your children feel more at ease when they go to the dentist?
© 2017, Tough Cookie Mommy. All rights reserved.