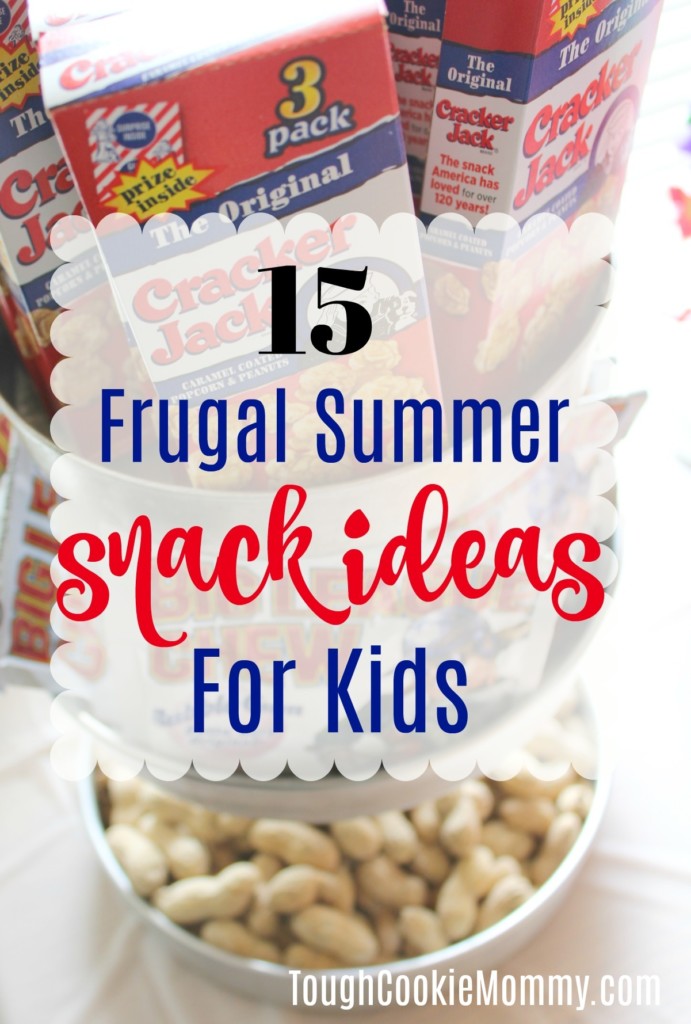 Now that summer is here, kids will want to eat all summer long. It's true, it appears once summer break hits they turn into bottomless pits that can never be filled. The good news is you do have some frugal options when it comes to snacking. Look below at these 15 frugal summer snack ideas for kids so you can fill the kiddos up for less. You might be surprised at how far you can stretch your grocery budget even when an assortment of summer snacks is on the menu!
1. Fruit kabobs.
Give kids wood skewers and cut fruit (use what it is in season as it will cost less!) so they can make their own yummy and healthy fruit kabobs.
2. Make your own freezer pops.

Buy refillable freezer pop trays and fill them with fruit juice or powdered drink mix for a cool summer treat.
3. Make your own fruit chips.

Dehydrate or bake fruit slices into fruit chips. These are perfect for snacking and a great way to use up produce before it goes bad!
4. Try making trail mix.

Buy inexpensive nuts, candies, and pretzels and mix them together to create your own trail mix. Trail mix makes for a quick and easy grab and go snack.
5. Dried cereal.

Buy dried cereal in bulk and let kids enjoy it in snack baggies. Dried cereal makes for the perfect snack anytime of day.
6. Veggie sticks.

Keep cleaned and slice veggie sticks in the fridge so kids can grab and dip in ranch whenever they wish. Carrots and celery all make great dippers and are easy on the budget.
7. Peanuts.

Peanuts are a high protein snack that can help fuel kids during the summer months. Head to the dollar store when you can grab a canister for just a buck!
8. Tortillas.

Grab a pack of tortillas for a buck and use them for sandwich wraps, PB&J wraps, or even veggies wraps.
9. Graham cracker snacks.

Buy a box of graham crackers from the local dollar store and top them with peanut butter, frosting, fresh fruit, or other toppings of your choice for a cheap and easy snack.
10. Pretzel dippers.

Pretzels can be dipped in just about anything. Buy an inexpensive bag of pretzels and dip them in peanut butter, Nutella, even yogurt!
11. Powdered drink mixes.

These drink mixes will always cost you less, just pennies per serving as compared to canned beverages. Stock up on powdered drink mixes at the start of summer so you always have them on hand.
12. Hard boiled eggs.

Eggs are so cheap and can be served all sorts of ways. Keep some hard boiled eggs in the fridge so you can be sure to have an easy protein snack on hand.
13. Cheese cubes.

Find a great deal on cheese in bulk and create your own cheese cuts and cheese cubes. Kids will love eating these plain or with crackers and fruit.
14. Pasta.

Pasta is cheap, so why not grab a box or two for pasta salad? Add in fresh veggies and dressing for the perfect summer snack.
15. Yogurt in bulk.

Buy yogurt in bulk containers instead of small cups or squeeze pouches. This way you can portion out the yogurt and won't find yourself going through cup after cup or tube after tube.
Are you ready to get your summer snacking on? Consider these 15 frugal summer snack ideas for kids so you can be sure to make the most out of your grocery budget!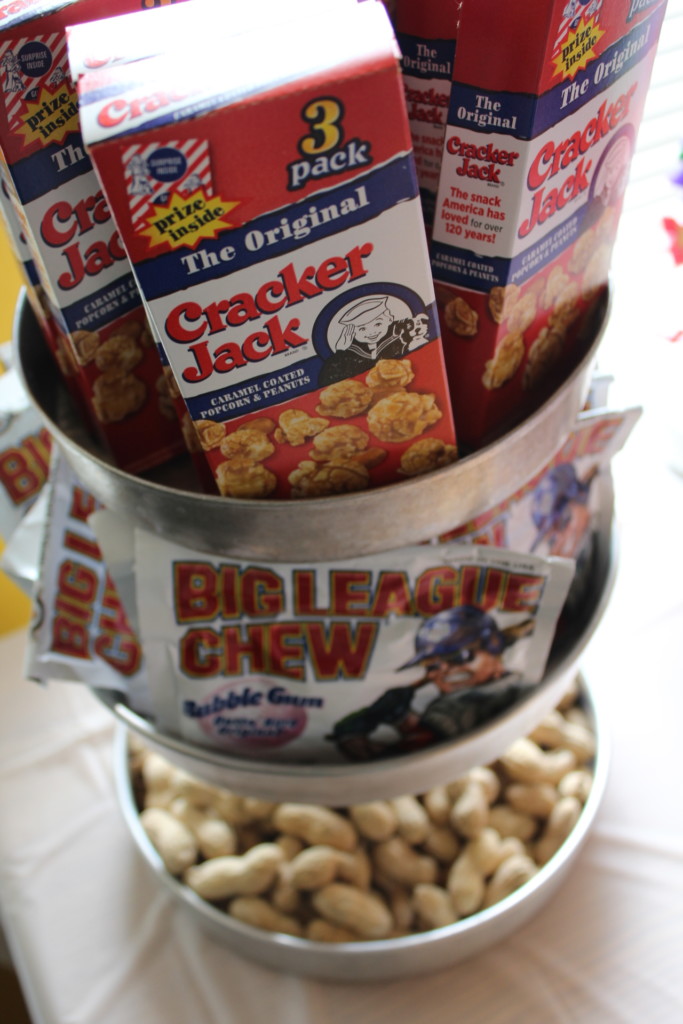 Let's Discuss:  What are some of the ways that you save money on snacks for your kids during the summer?
© 2017, Tough Cookie Mommy. All rights reserved.