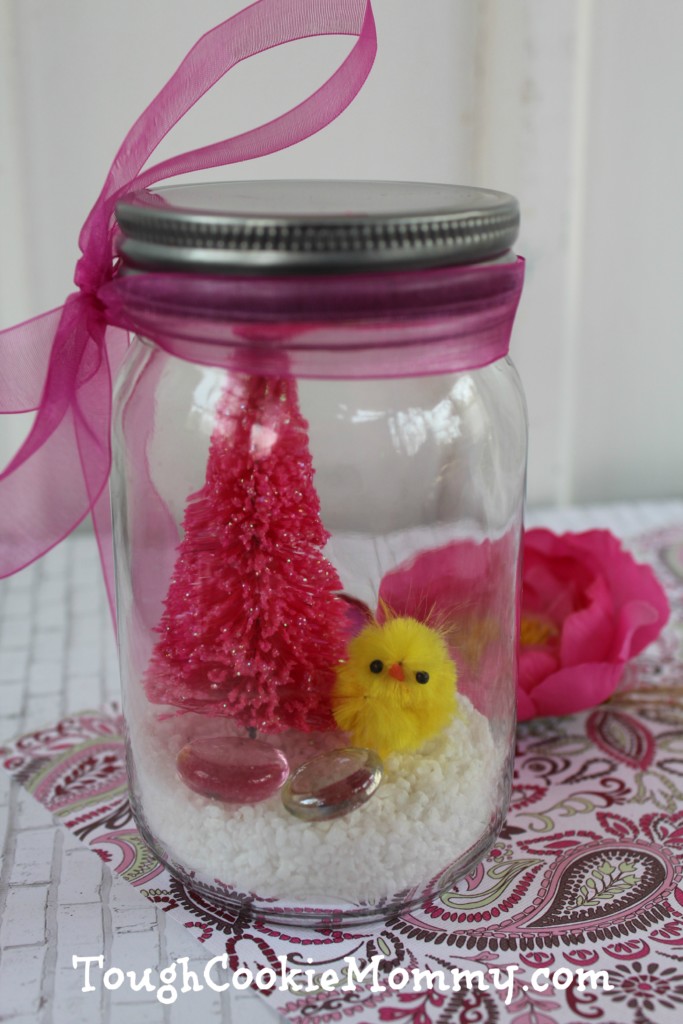 I'm pretty sure that I am trying to will Spring to arrive sooner, especially since we had snow today here in New York City. Mother Nature has really been temperamental lately and it really makes you wonder how some people can say that global warming does not exist with all the fluctuating temperatures.
Since I'm starting to get cabin here on the weekends, I have been keeping myself busy with some arts and crafts. I've always been a huge fan of snow globes so I fell in love with the idea of making one at home using some household items and art supplies. It turned out adorable and I plan on making more to give as gifts for Easter!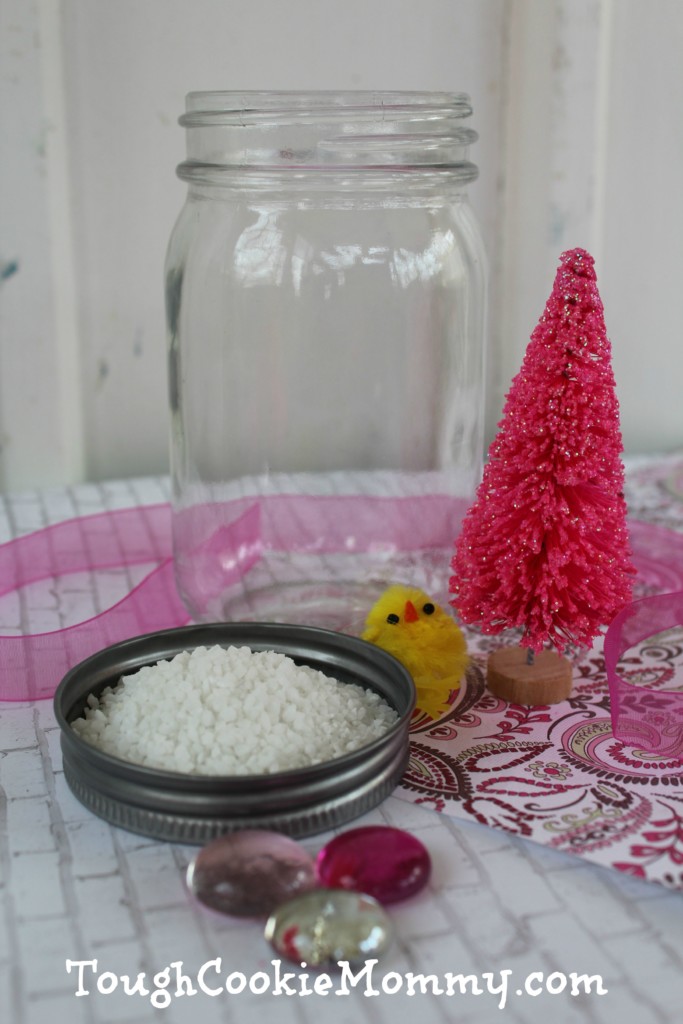 DIY Easy Spring Snow Globe
Supplies needed:
Mason jar
Mini white pebbles or fairy garden filler
Mini chenille chicks
Spring themed bottle brush trees (sold at Michael's Craft Store)
Ribbon of choice
Directions:
1. Begin by filling the mason jar with about 1 inch of filler. You can use small gravel, sand, fake snow, or another fairy garden filler of your choice.
2. You can now drop in the small decorative pieces. We used a spring colored bottle brush tree as well as a mini chenille chick.
3. Replace the lid on your mason jar and screw it on tightly. Add some ribbon of your choice (spring colored or themed) around the top of the jar.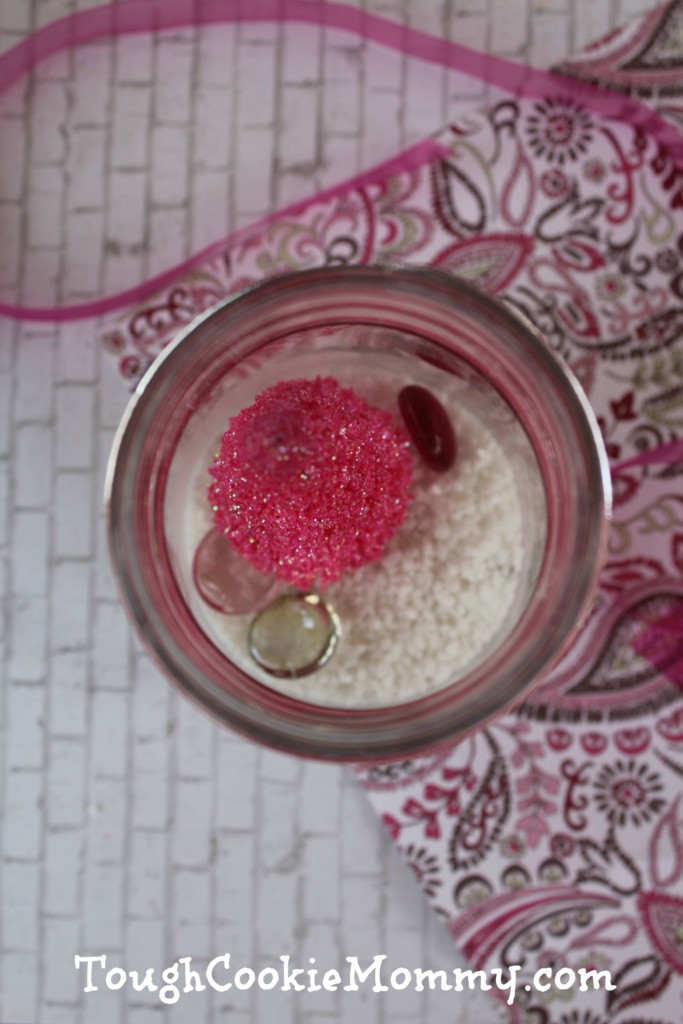 You can now display your DIY easy spring snow globe. If you are concerned about the decorative items falling over (if little ones will be handling it) then you should place them in the jar first before adding filler. Add a dab of glue under the items before dropping them in so they adhere to the bottom of the jar. Then, add your filler and proceed as directed.
Your easy spring snow globe can now be enjoyed!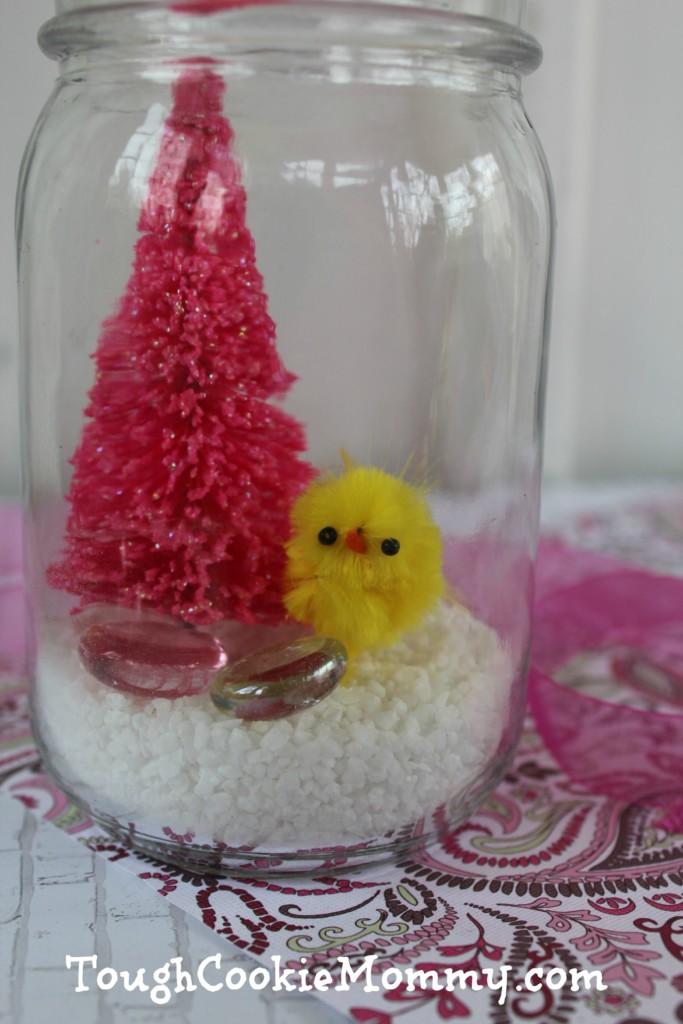 Let's Discuss: What are some of your favorite arts and crafts to do in order to usher in Spring?
© 2017, Tough Cookie Mommy. All rights reserved.