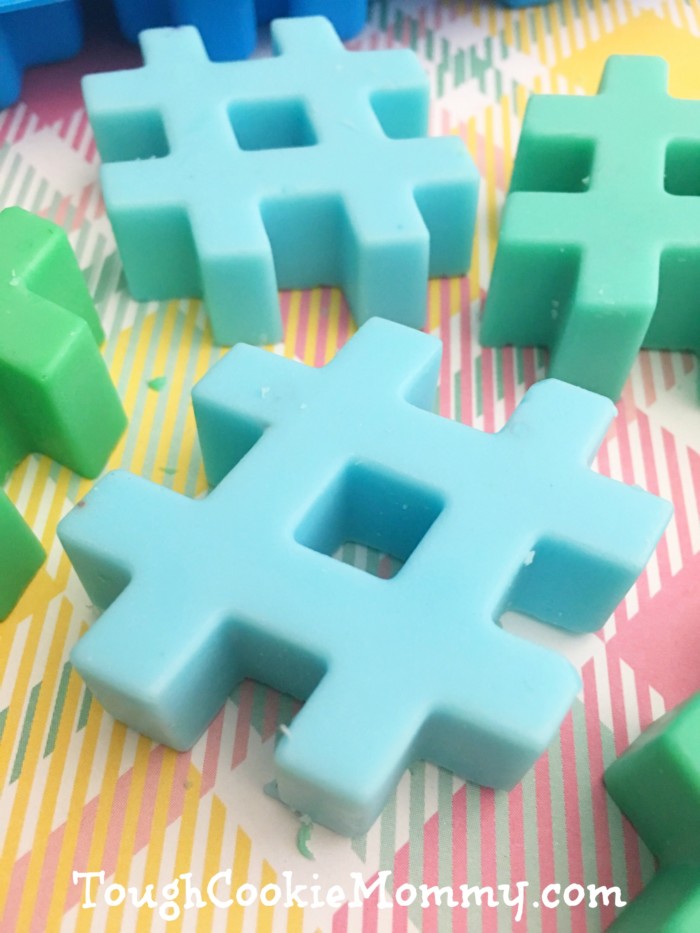 I've been blogging since 2009 and my children have always been a part of my blog and have listened to me talking about blogging over the years. One day, my mother was explaining to my younger son what the pound symbol is on the telephone keypad when he quickly corrected her and told her she was wrong because that was a "hashtag."
That pretty much opened my eyes to the fact that my kids were paying a lot of attention to my blogging than I gave them credit for. Not only did my mother and I have a good laugh about it, but my son thought it was incredibly funny too when I explained to him that both he and grandma were right! This funny encounter was the inspiration for these hashtag soaps.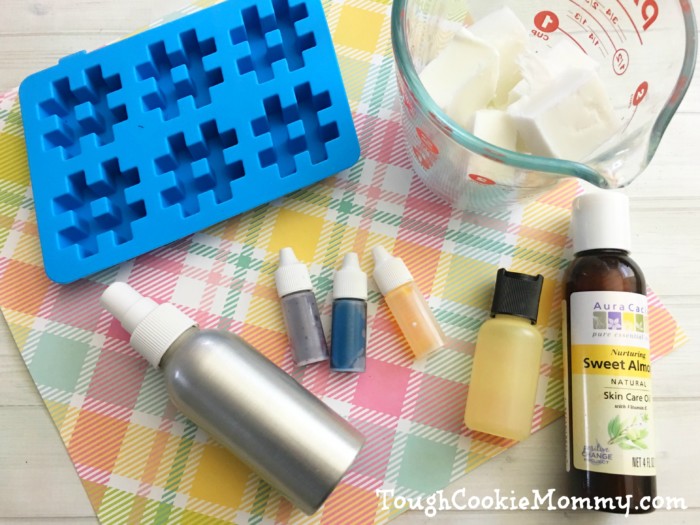 Hashtag Soaps
1 Cup white melt and pour soap block
Yellow and blue soap colorant
1/2 teaspoon soap scent
1/2 teaspoon sweet almond oil
Clear glass measuring cup
Craft stick
Small spray bottle of rubbing alcohol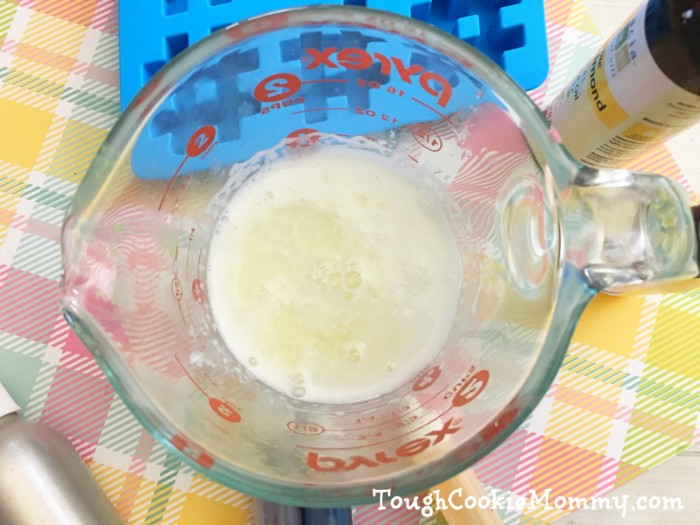 Directions-
1. Cut about 10 ice cube sized pieces off your block of soap and place in a clear glass measuring cup (more or less until you reach 1 cup melted)
2. Microwave your soap on high for 1 to 2 minutes, stirring halfway through to check
3. Mix in your sweet almond oil, soap scent, and a few drops of your blue food coloring until you reach your desired color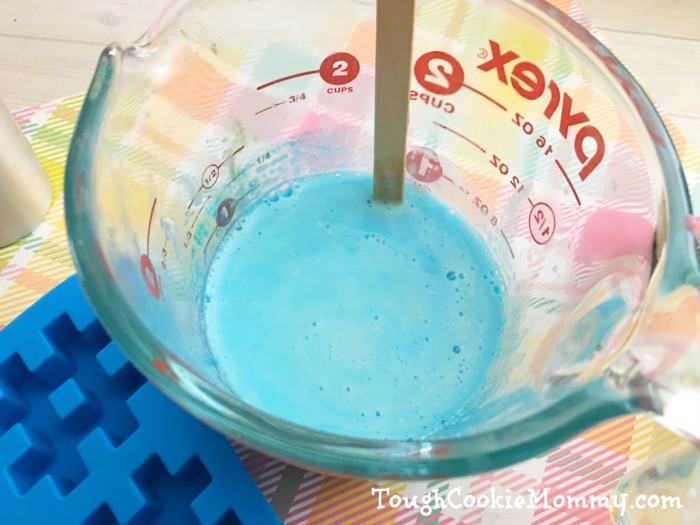 4. Pour your melted soap into some of your molds and spray lightly with rubbing alcohol to prevent air bubbles
5. Mix in a few drops of yellow food coloring into your blue to make a green color
6. Pour your melted soap into the rest of your molds and place on a flat surface in your freezer for about 30 minutes
7. Once your soap is hardened, pull on the side of the mold, and press up on the bottom gently to remove soaps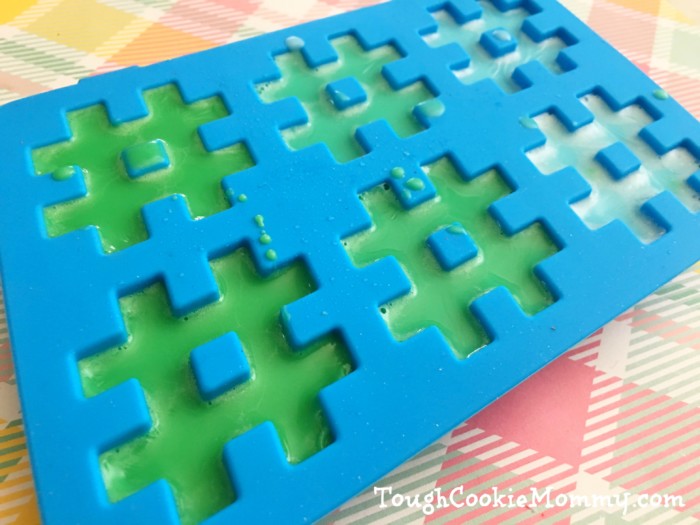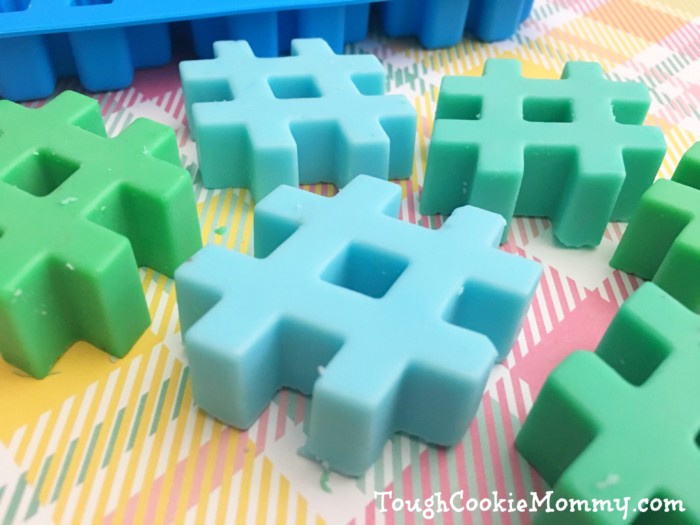 Let's Discuss: Have you ever tried a DIY project and how did it turn out?
© 2017, Tough Cookie Mommy. All rights reserved.