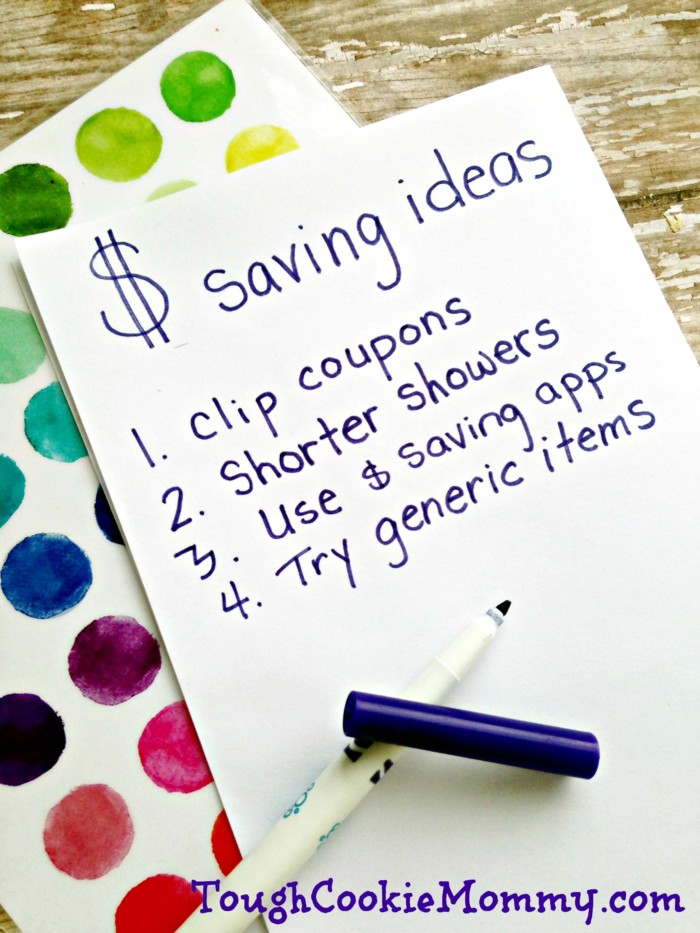 The new year is quickly approaching, and with it might come high hopes of saving more money and slashing your bills and budget. If you want to make smarter money moves in the new year, there are simple tasks you can implement each month to do just that. Take a look below at 12 ways to save $100 per month in the new year so you can start setting more cash aside. Here is what you need to know to get started!
January:
Call and see if your utility carriers can offer you lower rates. If you are a loyal customer, they may be willing to do that in order to keep you. Call your cell, internet, cable, and even electric and water carrier to see if they have any special rates or discounts they can offer. If you knock just 5 utility bills back $20, you have saved $100 per month.
February:

Check your home to make sure it is efficient. Seal window cracks and doorway cracks/drafts. Take shorter showers and use the washing machine only when full. Use energy efficient appliances, switch the energy efficient bulbs, and lower the thermostat. Turn off electronics when not in use. Simple changes like this can cut your various utilities back a good $100 per month.
March:

Clip those coupons! Lots of new products will be coming out this month since spring is just around the corner. Grab a Sunday paper and be sure to check out Coupons.com for printable coupons. With some coupons as much as $2 off, it only takes a handful to add up. Make this month about using coupons weekly. Just $25 worth of coupons a week will save you $100 in a month.
April:

Take a break from dining out. This also means no drive through or carry out either. With the average bill for dining out being an easy $20, you do this 5 times this month and you have saved $100. Instead, try cooking meals at home and menu planning to eat for less.
May:

Switch to generic products. For one month try to use generic brands instead of your usual name brands. You will save an easy 20% or more on each item and you might find a new favorite! Try switching to generic each week for a month and you will pocket an easy $100.
June:

Enjoy a staycation. Instead of heading away for a weekend of fun, plan activities right in your own backyard. Get creative and see what kind of fun you can have. You will save an easy $100 that you would have spent on gas and car snacks alone.
July:

Enjoy a fee local fireworks show instead of buying your own fireworks. Fireworks tend to be pricey and are like watching you money go up in smoke! So visit a free local show instead and pocket that $100 you would have spent on an assortment.
August:

Check out consignment shops for back to school clothes. You are sure to find all sorts of clothing items including uniform pieces. You will also pay about 40% less that retail. Shop for just 2 kids and you are sure to pocket an easy $100.
September:

Use Gasbuddy or another gas app to help you save on fuel. This tends to be a busy month for parents with school activities and fall sports, so use these apps to find the cheapest gas near you. You can also use GPS apps to make sure you are taking the shortest route. Finally, use a grocery store that offers a fuel points program. All of these suggestions will help you fuel up for cheap!
October:

Make your own Halloween costumes this month and choose non chocolate candy to pass out to trick or treaters. Kids costumes run an easy $25 and up at most stores, and your chocolate candy vs. non chocolate is an easy 30% difference. Implement these two changes in October and you can easily save $100.
November:

Watch for holiday sales which are now popping up at grocery stores. Of course you will want to get your holiday dinner ingredients, but buy extra to freeze or stockpile during the year. Turkey and canned goods as well as boxed potatoes and stuffing will be at its cheapest price of the year, so now is the time to stock up and save.
December:

There are so many tasks you can try in December to save cash. Try making your own Christmas cards, make homemade gifts, listen to free Christmas music on Pandora, visit local schools and churches for free plays and concerts, take advantage of free gift with purchase offers, etc. Each one of these tasks adds up to big savings helping you pocket an easy $100 this month.
Are you ready to save money each month? Consider these 12 money saving tasks, one for each month, perfect for helping you get your budget back on track!
Let's Discuss: What are some of the ways that you plan on saving money every month in 2017?

© 2016, Tough Cookie Mommy. All rights reserved.