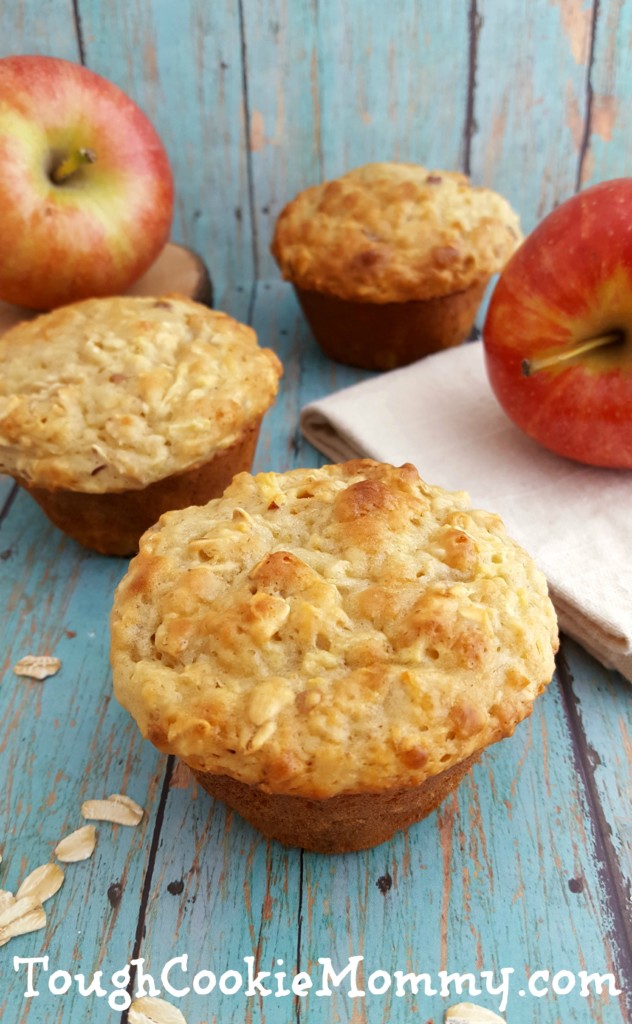 I couldn't believe how much sugary candy was given out on Halloween this week. It really made me start thinking about being more careful about all the junk that the kids consume now that the holidays are right around the corner. If I know my family, they will be bringing a lot of snacks and desserts for my sons and nephews when they come over to celebrate. I'd rather they enjoy some more nutritious and wholesome treats.
Although I love baking, I don't like to spend a lot of time in the kitchen so I try to plan for recipes that will allow me to freeze and defrost them later so we could still enjoy them. One of my favorite recipes to make around this time of the year is for Apple Oat Muffins. Not only do my guys love them, but they also taste great and are perfect for enjoying for breakfast or lunch. My boys even like to eat them as an after-school snack when they get home in the afternoon!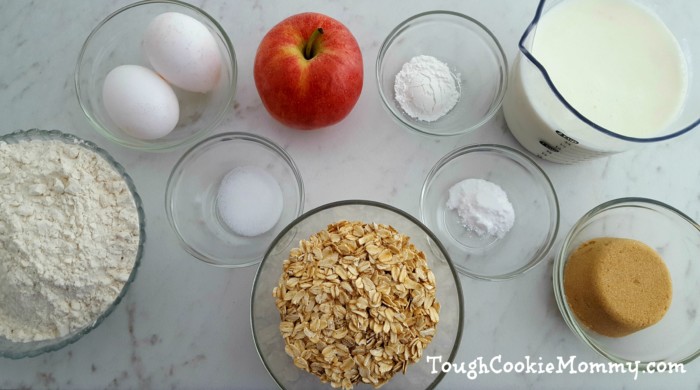 Apple Oat Muffins Recipe
Yields: 12 muffins
Prep Time: 10 minutes | Cook Time: 30 minutes | Total Time: 40 minutes
Ingredients:
2 cups buttermilk
1 cup old-fashioned rolled oats
2 large eggs
1/3 cup packed brown sugar
1 unpeeled medium apple, grated
1 2/3 cups flour
1 teaspoon baking soda
2 teaspoons baking powder
¾ teaspoon salt
Optional flavor additions: 1 cup fresh berries; 2/3 cup dried fruit, ½ cup chopped nuts
Directions:
In a large bowl, combine buttermilk, oats, eggs, sugar and optional flavor additions.
Combine flour, baking soda, baking powder and salt. Sift.
Preheat oven to 375 degrees F. Grease a 12-muffin tin or use muffin liners. Fold dry sifted ingredients gently into wet ingredients until just combined.
Fill muffin tins and bake 25-30 minutes or until golden brown. Loosen from pan immediately and allow to cool on a cooling rack.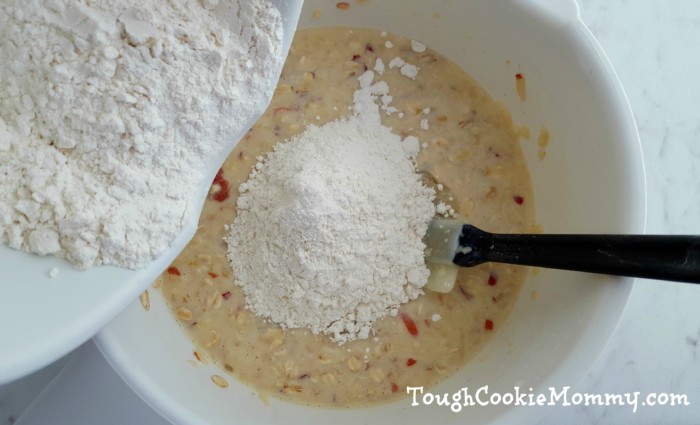 I hope your family enjoys these Apple Oats Muffins as much as my family does. It's a great way to put just the right amount of sweetness into the holiday season without going overboard.
Let's Discuss: What are some of your favorite desserts to make during the holidays?
[amd-yrecipe-recipe:4]
© 2016, Tough Cookie Mommy. All rights reserved.