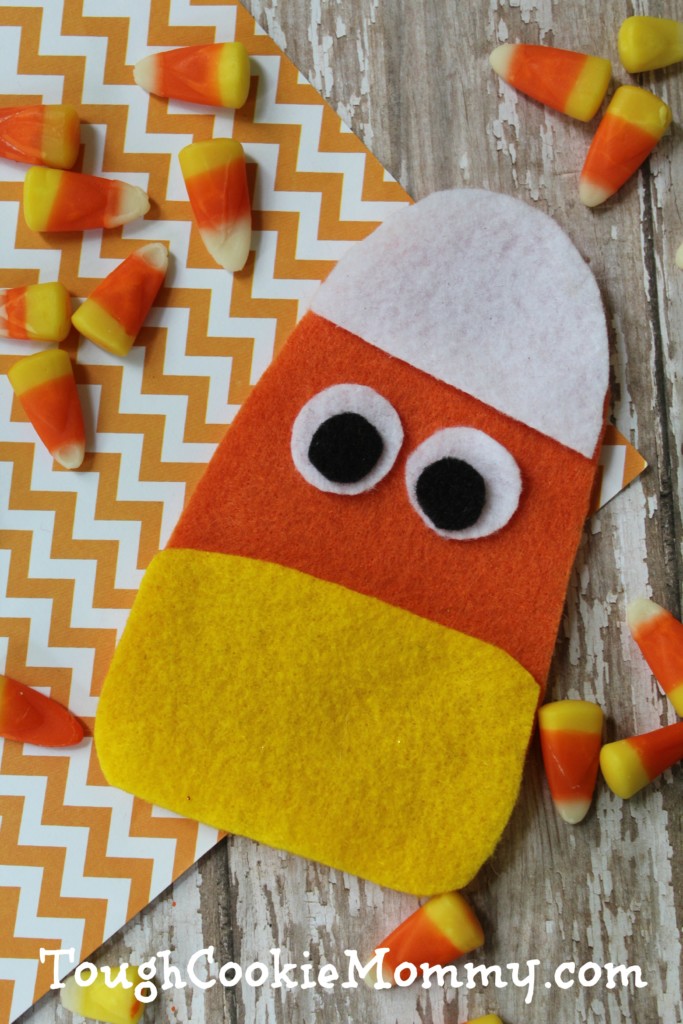 Can you guys believe that Halloween is just two days away? I normally have all of my costume and decor preparations taken care of way in advance but this year I am way behind schedule. I'm sure a lot of that has to do with the fact that I just started a new teaching position this past September and I have been completely swamped with work and everything else.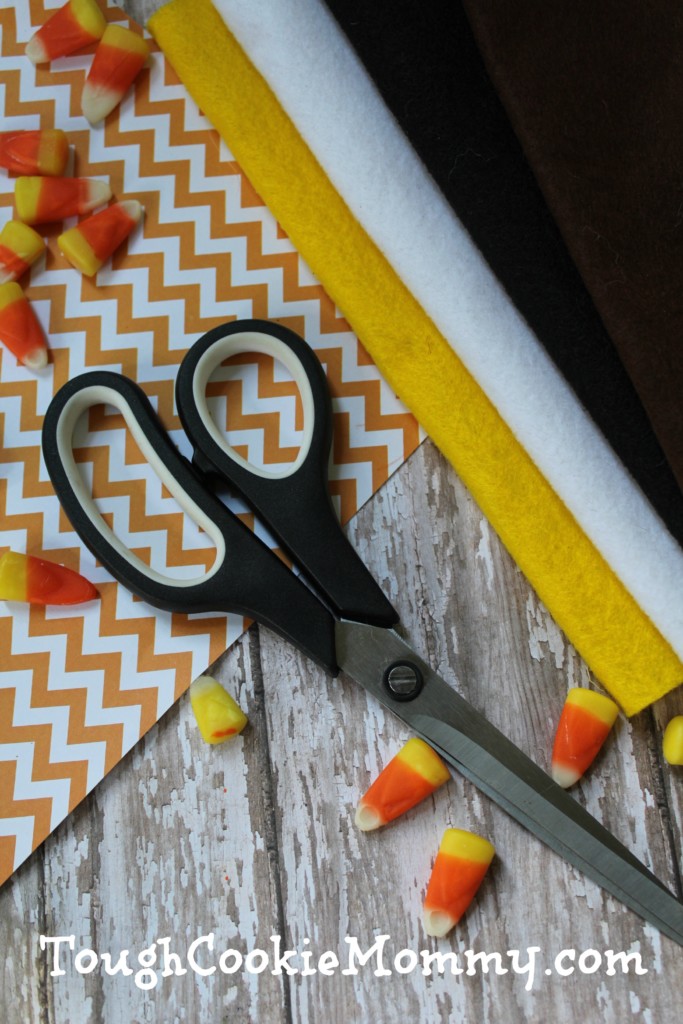 This weekend I am taking advantage to spend some quality time with my boys getting ready for Halloween. They have always enjoyed all of the festivities around this holiday and, despite their being older, they still enjoy helping me get everything ready. Since my younger nephews are coming over too, I have some fun arts and crafts planned including the one below: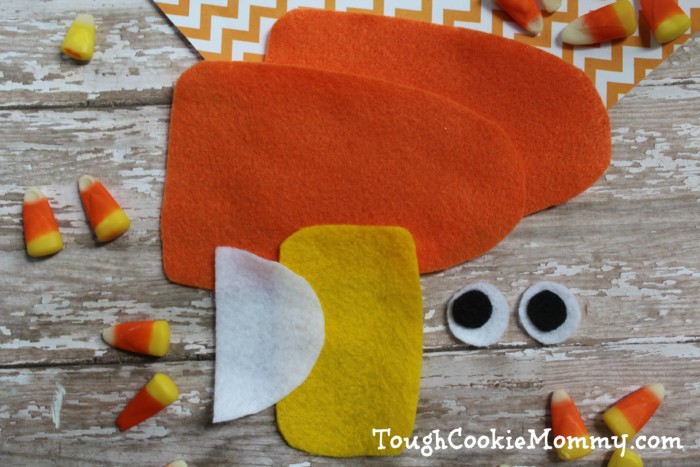 Felt Candy Corn Puppet Craft


Supplies needed:

White, black, orange, yellow craft felt

Hot glue, glue gun

Scissors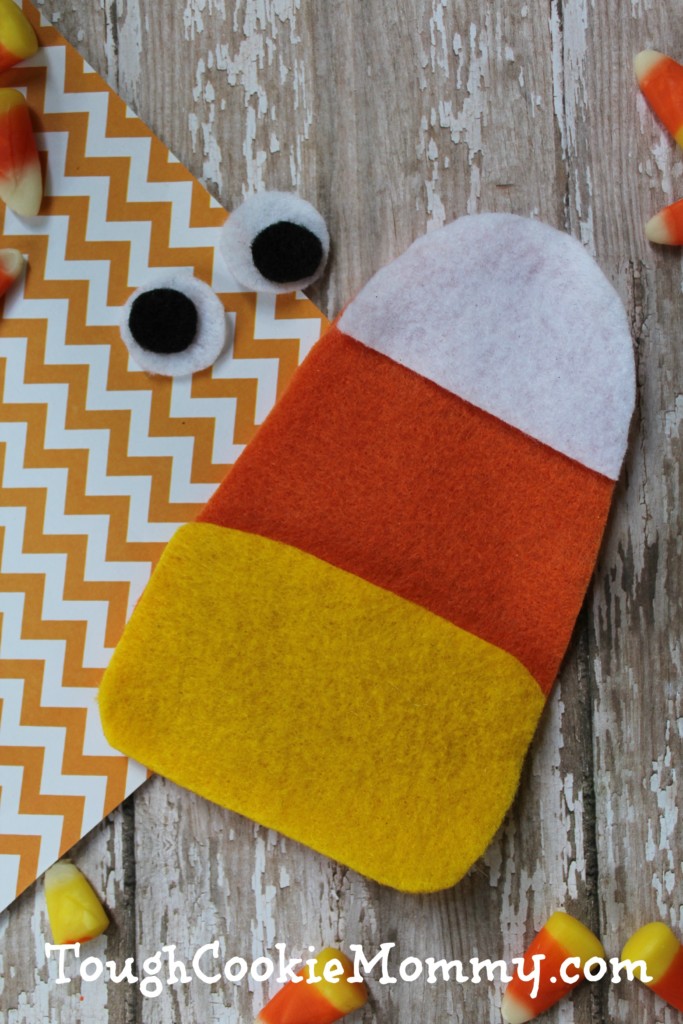 Directions:

1. Begin by cutting out the two base pieces of your candy corn. Using the orange felt, cut out two rounded mound shapes that are identical to each other. You need two cuttings, one for each side of the puppet.
2. Take one cutting and prepare to create the candy corn accents. Create a strip of yellow and a strip of white felt to fit across the orange piece.
3. Once the yellow and white pieces are cut to fit, add glue to the back and press to the front of the orange felt sheet. Press until secure.
4. Now take your two orange pieces and add a strip of hot glue around the inside perimeter of one. DO NOT add any glue to the flat bottom base, as this is where your hand will go in.
5. Press the second orange piece on top of it so the candy corn decoration is facing upward. Press the two pieces into place.
6. Finish the candy corn felt puppet by creating the eyes. Cut out two large white circles and two small black circles. Glue together to create eyes. Add some glue to the back of each and press to the face.
We hope you enjoy making this with your family. Have a safe and Happy Halloween!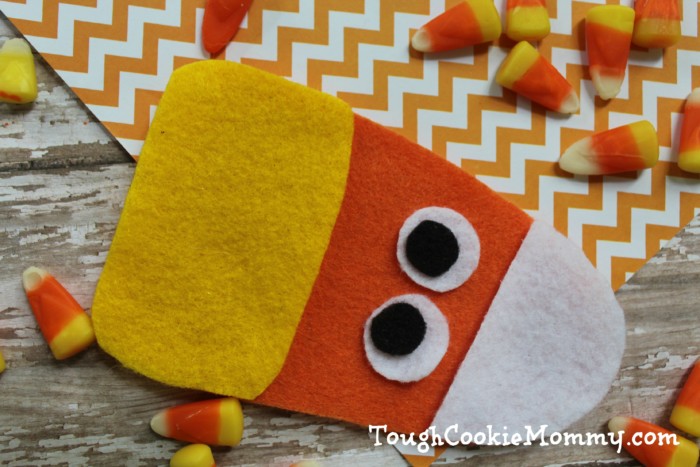 Let's Discuss: What are some of your favorite Halloween arts and crafts to do with your family?
© 2016, Tough Cookie Mommy. All rights reserved.