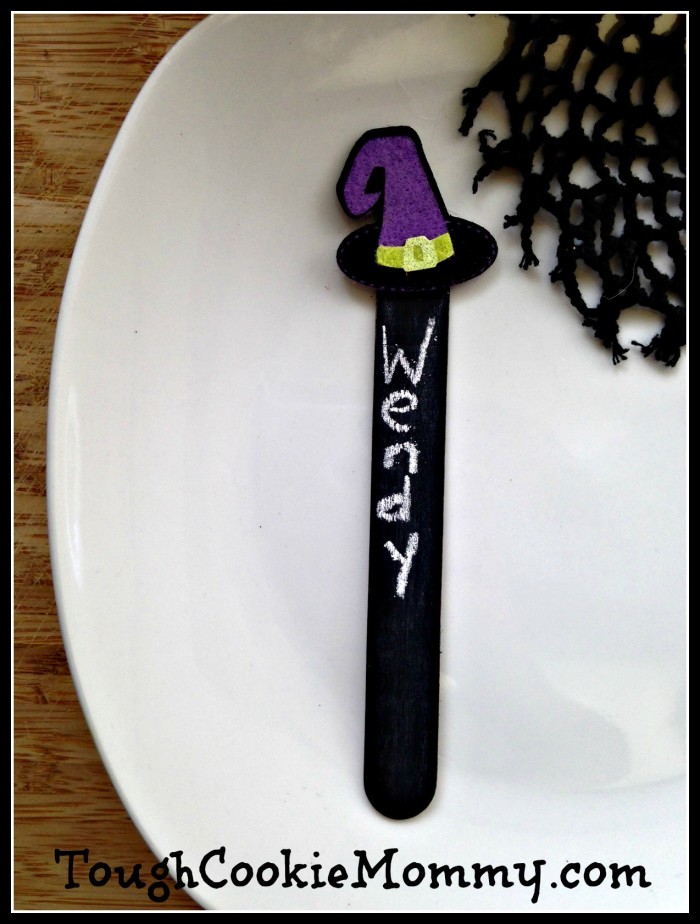 Everyone knows that Halloween is one of the most fun holidays of the year. It's a time to dress up and be spooky and it's also perfect for entertaining and hosting Halloween parties. I've always loved themed gatherings so I decided to create some Halloween chalkboard place markers to liven up our family dinner next weekend.
As many of you know, I'm a pretty busy lady so I'm always on the lookout for activities and crafts that are fun but that also don't take a lot of time and effort to do. I am really excited about these place markers because they are a cinch to put together and you can get all of the supplies to make them at your local craft store.
Halloween Chalkboard Place Markers
Supplies needed:

Wide wood craft sticks

Chalkboard paint (spray paint is easiest)

Chalk
Felt stickers (Michael's carries a Halloween themed bag that includes witch hats, candy corn, owls, and pumpkins)

Craft glue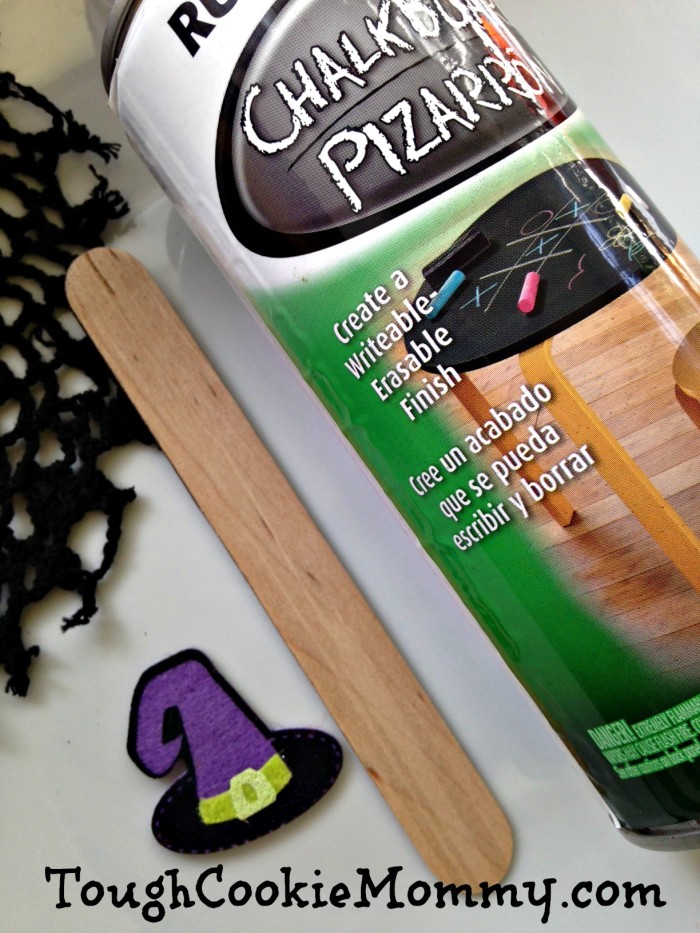 Directions:

1. Place the wood craft sticks on some old newspaper and apply two coats of the chalkboard paint, allowing it to dry well in between coats.
2. Add a dab of glue to the back of the felt sticker. Press it to the top of the stick.
3. Use the chalk to write the name of your guest on the stick. Depending on how you place the sticker, the place marker can be horizontal or vertical.
4. When done, just erase and you can reuse as needed!
As you can see, the possibilities are endless with regards to how you can decorate them. The kids will have a wonderful time adding their names to each one and helping you set the table for your spooky festivities. I'm even considering making more and possibly giving them out to Trick or Treaters in their goodie bags.
Have a very Happy Halloween!
Let's Discuss: What are some easy and fun arts and crafts that you like to do for Halloween?
© 2015, Tough Cookie Mommy. All rights reserved.