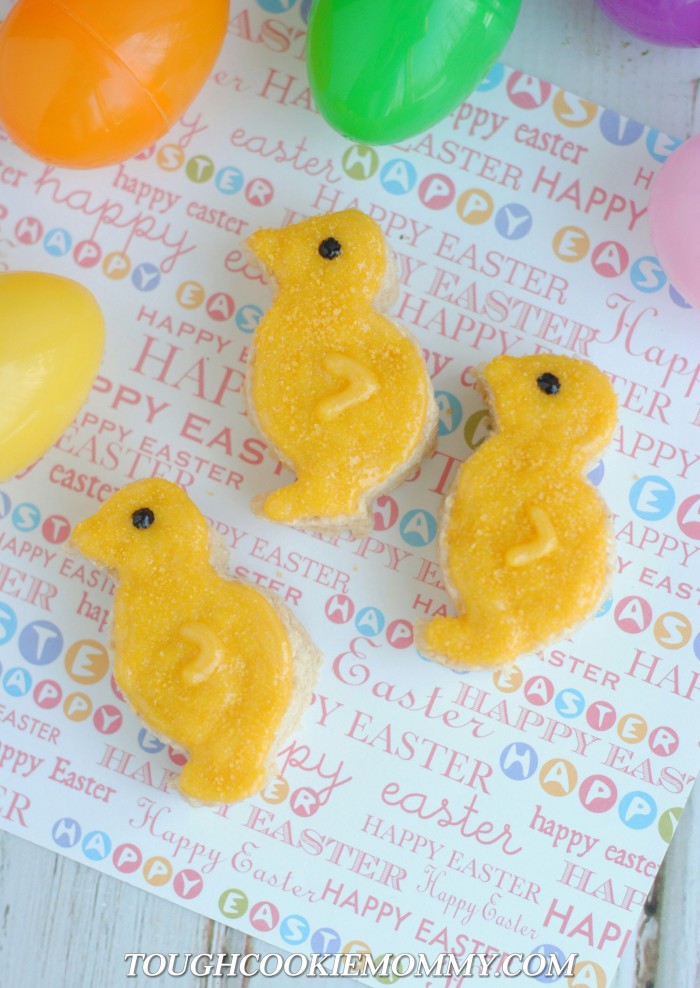 If your kids are like mine, they love Rice Krispie Treats.  I can still remember the looks on their faces the first time they tried them.  Ever since that day, they love for me to incorporate them somehow into each holiday's festivities.  Most of the time I don't complain because, not only are they pretty easy to make, but they taste great too!
    This Rice Krispie Treat Chicks recipe is very easy for busy Working Moms to make.  That is why I tried to make this one as easy as possible by including store bought Rice Krispie treats that are already made which makes the whole process a little easier.  All you have to do is buy them at your local grocery store and then carve them according to your health needs.  This is a great snack to eat and go.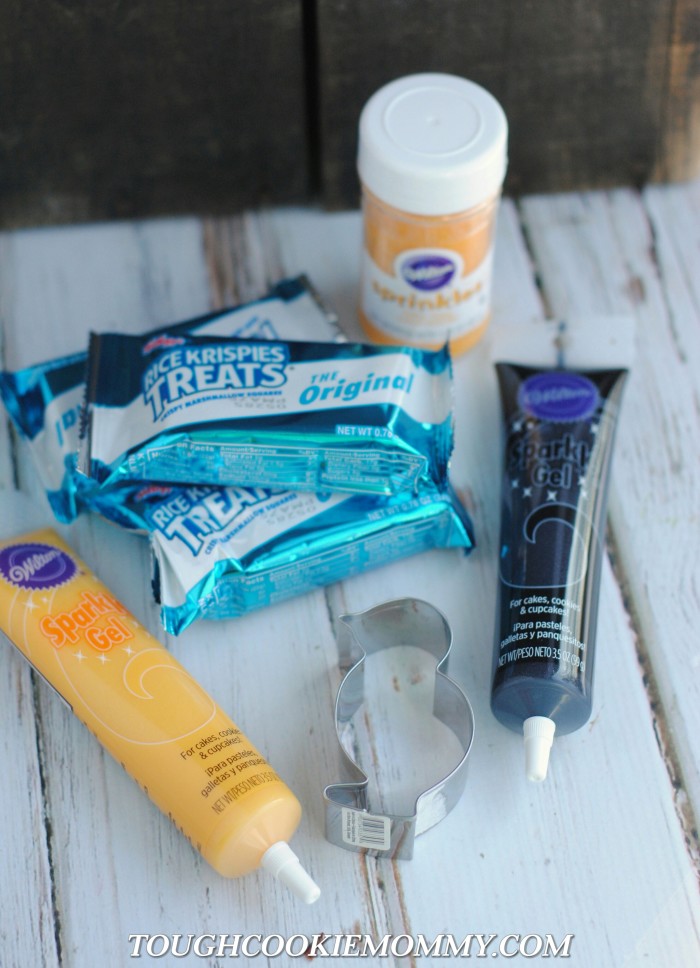 Ingredients –
1 8 ct package of Kellogg's Rice Krispie Treats
Wilton yellow gel icing
Wilton black gel icing
Wilton yellow sprinkles
Baby chick cookie cutter
*Wilton products are located in the Wilton aisle/section at major retailers
Directions –
1.  Open each treat and discard the wrappers.
2.  Use the baby chick cookie cutter to cut each Rice Krispie Treat into a
baby chick shape (see photo).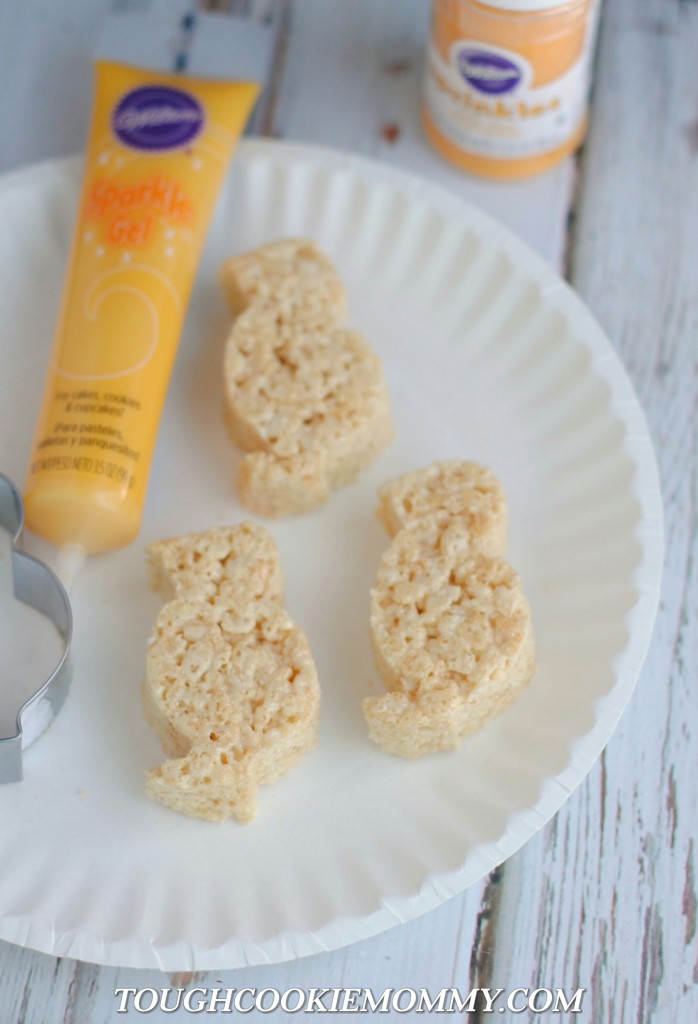 3.  Use the Wilton yellow gel icing to outline the baby chick and then
fill him in the rest of the way using the yellow icing (see photo).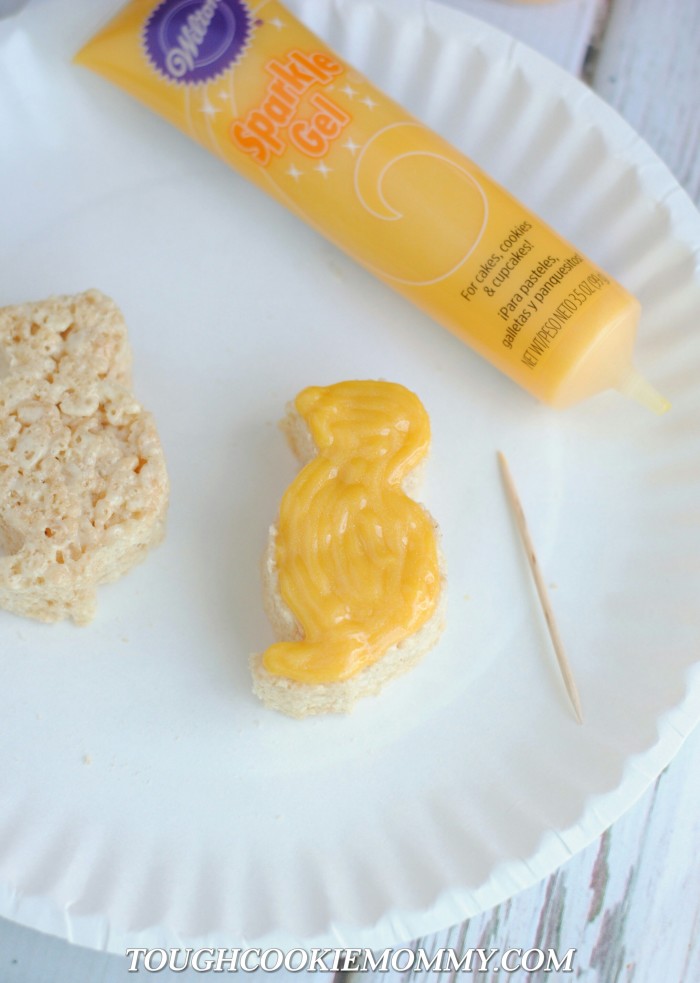 4.  Sprinkle with yellow Wilton sprinkles.
5.  Use the the Wilton black gel icing to make one eye on each baby chick.
6.  Repeat with all the baby chicks.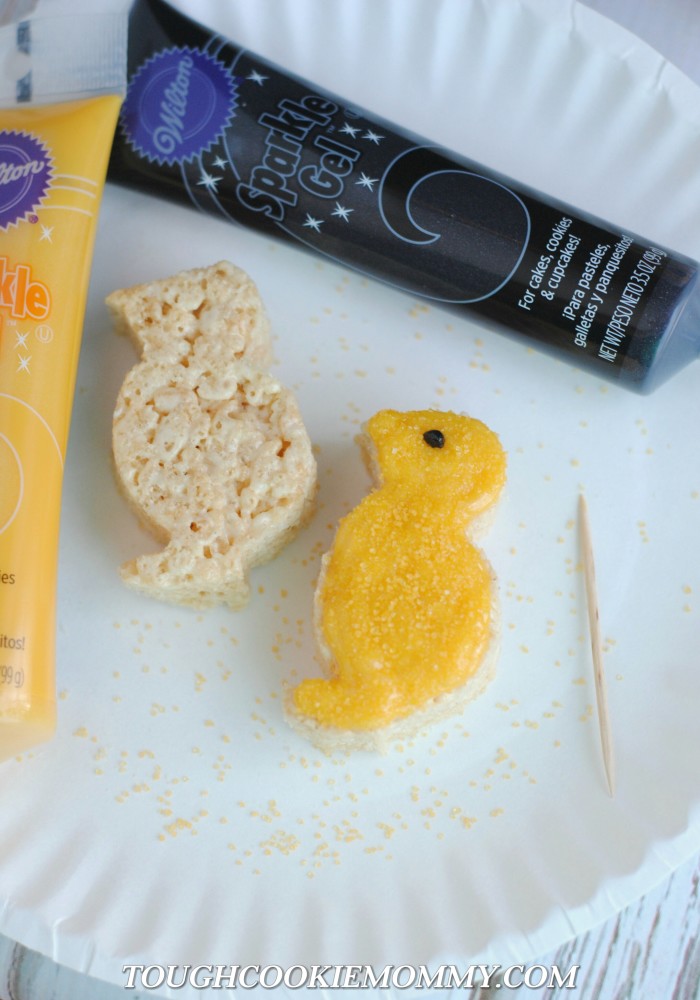 7.  Once all the chicks are frosted, sprinkled and each have an eye use
the Wilton yellow icing once again to make a sideways 'V' for the baby
chicks wing (optional, but cute).
*Makes 8 servings. 1 Baby Chick = 1 serving.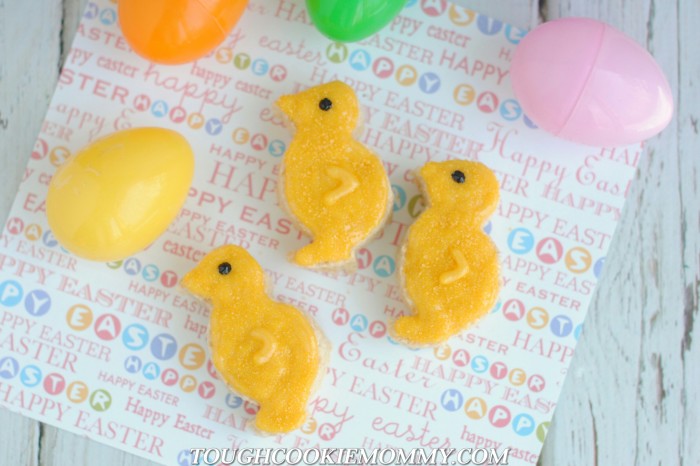 Let's Discuss:  What are some of your favorite Easter recipes or treats?
© 2015, Tough Cookie Mommy. All rights reserved.