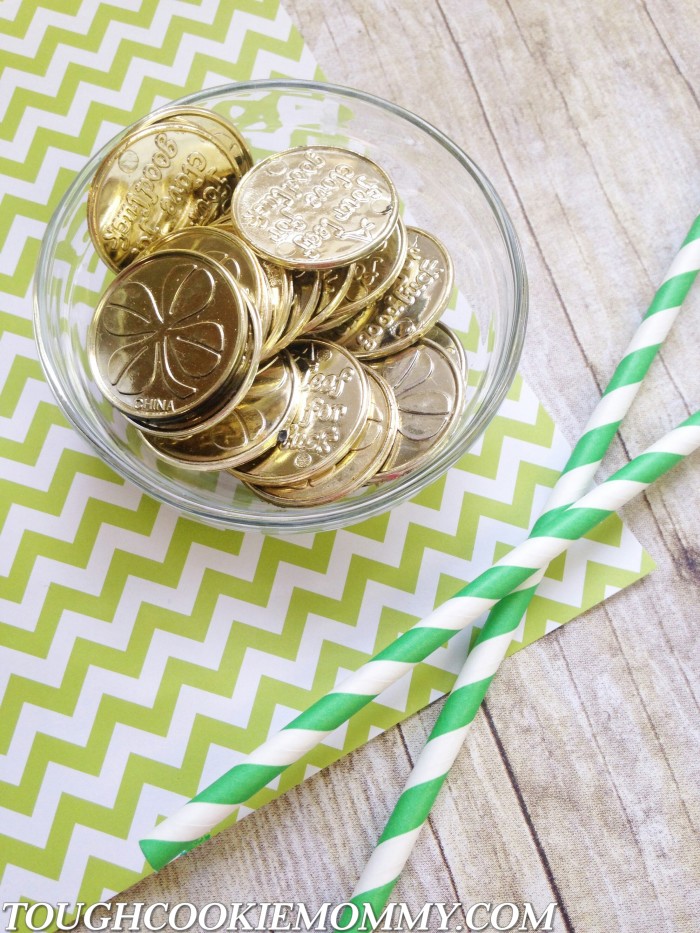 My mother's grandmother was Irish so she always told her stories about her life back in Ireland when she was growing up.  One of the most fond memories that she has of her is how she always made a grand affair of celebrating St. Patrick's Day every year.  She would pin my Mom and her siblings with green shamrocks and decorate the house festively.  She said that everyone has the luck of the Irish on this special day!
    If you are looking for a fun and exciting St. Patrick's Day party game, this Gold Coin Minute to Win It should fit the bill! You can create your own version for just pennies, and the end result is a game that kids will love to play. Here is how you can get started.


Supplies needed:
Timer or watch
Bowl

Chopsticks or Green paper straws (these paper straws are sturdy and make great chopsticks for this game!)

Assorted plastic gold coins ($1 a bag at Dollar Tree)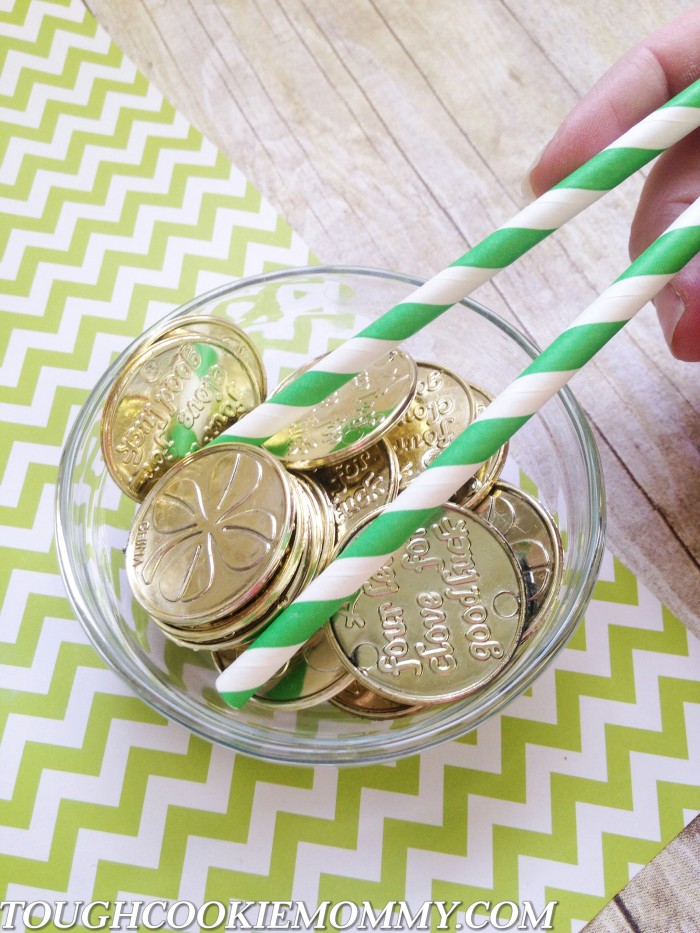 Directions:

1. Begin by placing all of the gold coins in the bowl. The average bag has several dozen, so one bag should be plenty. Of course for older kids, you can always add more to heighten the challenge.

2. Set your timer for one minute. The goal of the game is to have the child pick out as many gold coins as they can in one minute.

3. Cheer each child on as they see how many coins they can grab!
    There are several ways to adapt this game. For example older children may be blind-folded to make the challenge harder. For younger children, you can always add more time to the clock if you wish.
    The person who gets the most gold coins in one minute is the champion! Pretty fun, right? Gather your supplies and give this fun St. Patrick's Day game a try!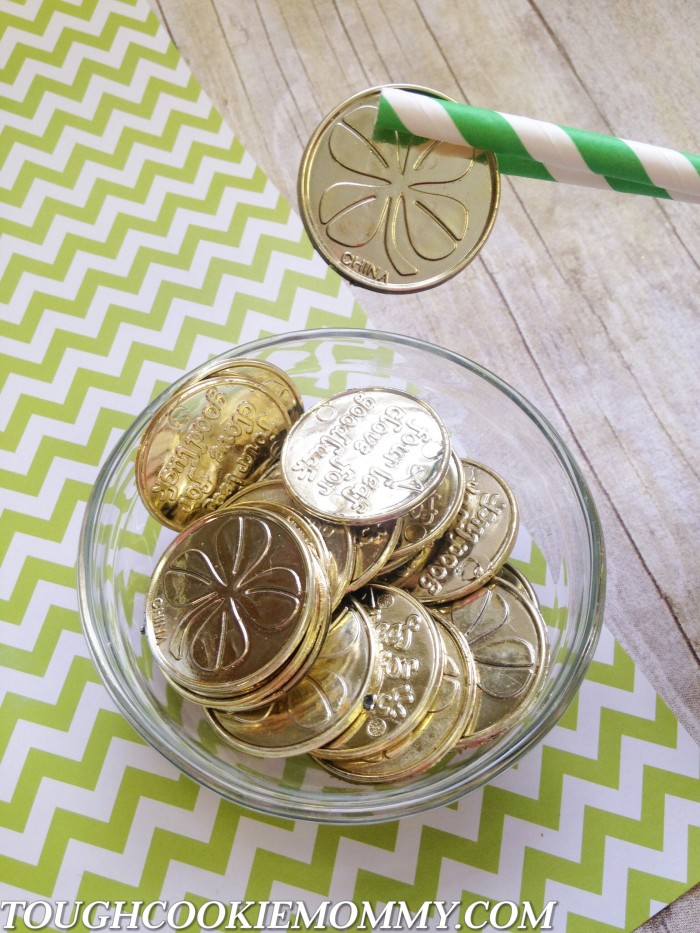 Let's Discuss:  What are some of the fun games or activities that you have always associated with St. Patrick's Day celebrations?
© 2015, Tough Cookie Mommy. All rights reserved.