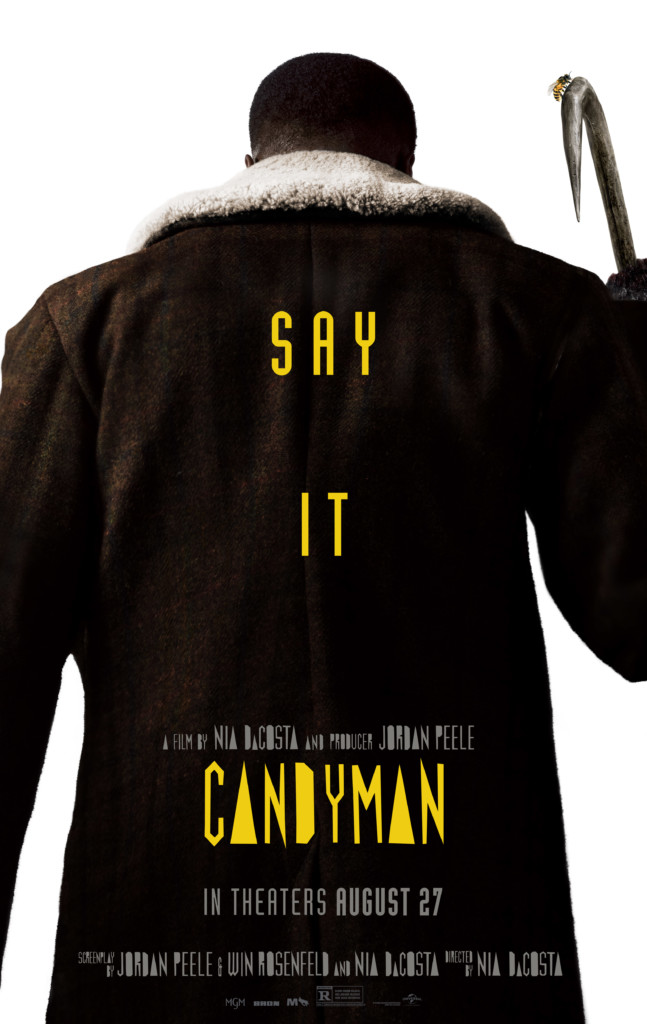 I've always been a huge fan of the horror/thriller movie genre and there are some cult classics which have been on my "favorites" list for years. The original Candyman film has always been on that list so I was thrilled to find out that Jordan Peele unleashed a fresh take on the blood-chilling urban legend.
The film focuses on the residents of the housing projects of Chicago's Cabrini-Green neighborhood and how they were terrorized by a word-of-mouth ghost story about a supernatural killer with a hook for a hand, easily summoned by those daring to repeat his name five times in a mirror. In present day, a decade after the last of the Cabrini towers were torn down, visual artist Anthony McCoy and his partner, gallery director Brianna Cartwright unknowingly open a door to a complex past that unleashes a terrifying wave of violence.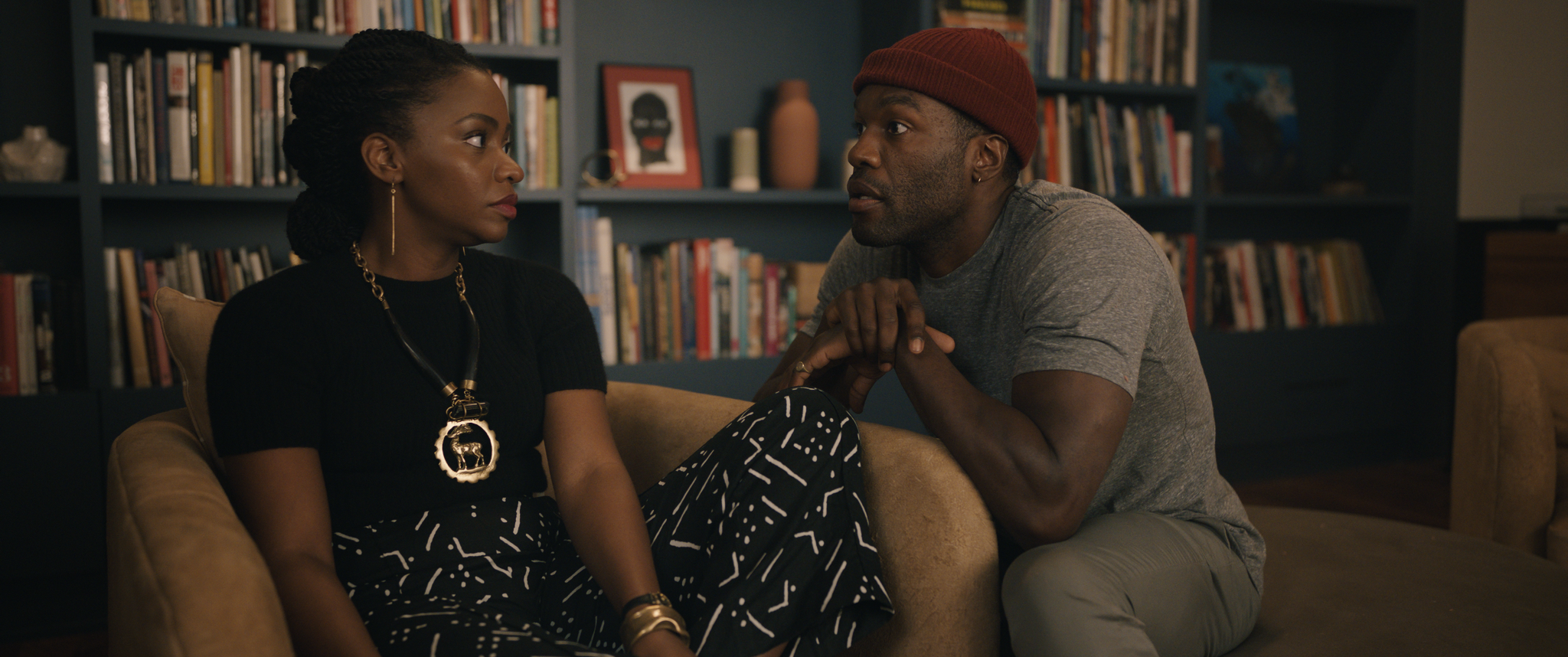 My eighteen-year old son and I had the opportunity to attend the screening of the new Candyman movie and we loved the movie. We felt that it created opportunities to unpack a variety of themes around racial justice and socioeconomic inequalities in our society. These topics are relevant and salient in light of current events and watching Candyman opened up the opportunity to have meaningful discussions around these issues.
Candyman opened nationwide in theaters on Friday, August 27th and is rated "R" by the M.P.A.A. It is definitely a film for adults and older teens and, if you are part of my generation, you will definitely be catapulted to the first time you saw the original Candyman when you see this film. Jordan Peele has done a great job of staying true to the original urban legend while correlating the themes of the film to current social justice issues that affect our society. Head to theaters to see it as soon as you can!
Let's Discuss:  What are you most looking forward to seeing in the new Candyman movie?
Disclosure: I participated in this campaign on behalf of Universal Pictures for Candyman. I was invited to a screening of the film as a thank you for participating and to facilitate this review. All opinions are 100% my own. I am disclosing this in accordance with the Federal Trade Commission's 16 CFR, Part 255 "Guides Concerning the Use of Endorsements and Testimonials in Advertising."
© 2021, Tough Cookie Mommy. All rights reserved.