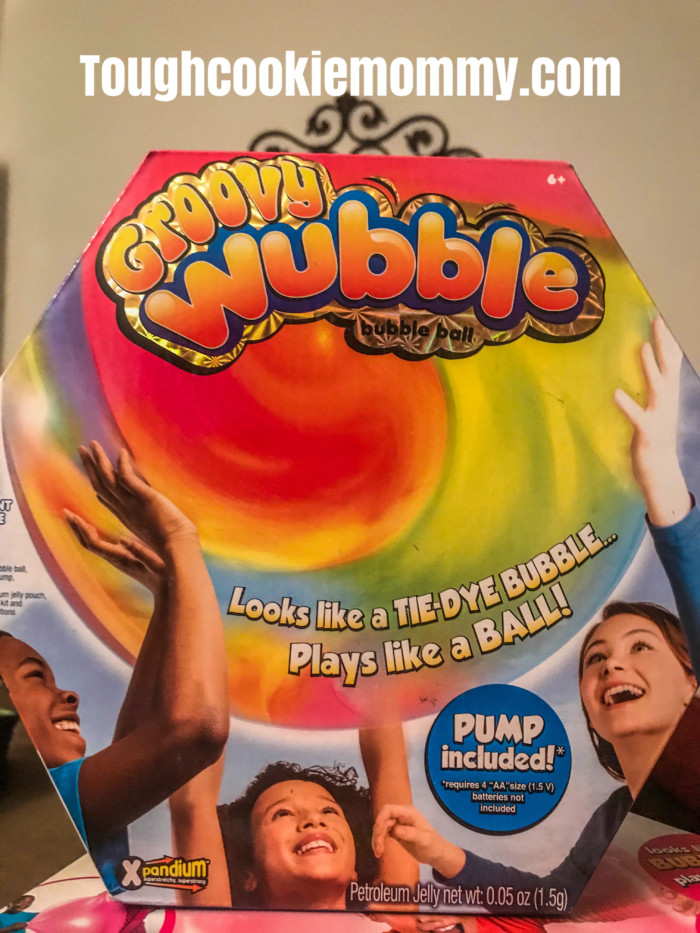 It has definitely required some creativity on the part of parents when it comes to getting kids and young people outdoors during this pandemic. As parents, we realize the importance of making sure that your kids stay active and get enough sunlight, Vitamin D, and fresh air. That is why our family love Super Wubble products! Not only are they durable and fun, but they allow our family to have fun outdoors safely and still remain active.
Super Wubble Blue looks like a bubble but it plays like a ball! My teens love that they can kick it, whack it, throw it, bounce it—even sit on it! Super Wubble is made from a squishy, squashy, super soft and lightweight material called Xpandium and is engineered to be super gentle. Unlike other balls, it molds around whatever it hits – foot or face – then bounces away, leaving laughter in its wake. It can be inflated to gigantic proportions (24-30 inches is best) and is fun to play with indoors or out, all year round. Now that Spring has begun in New York City, we look forward to being able to bounce it around as a family in our local park.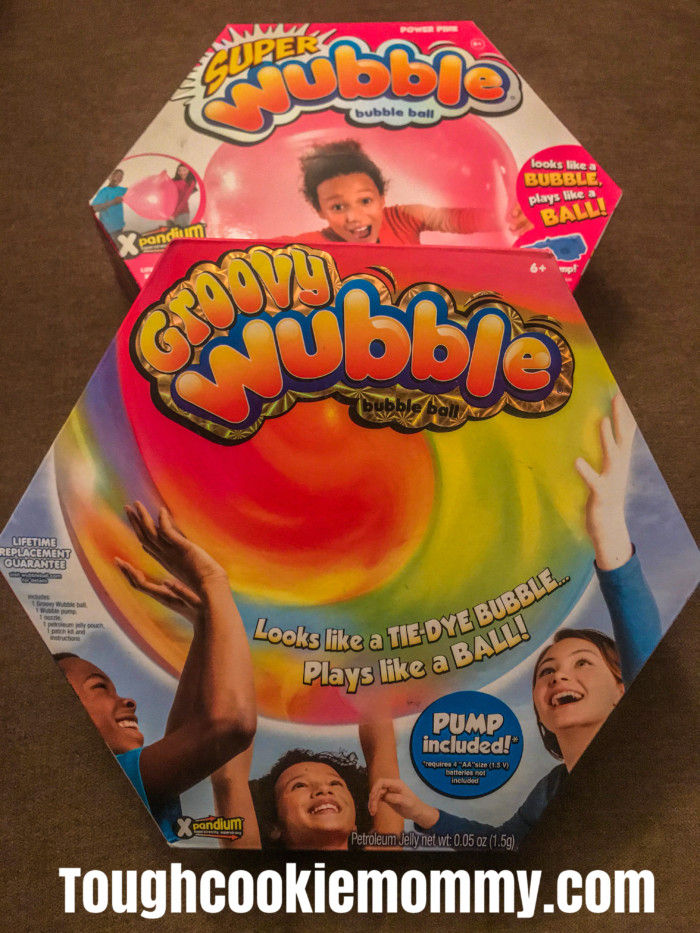 New Super Wubble is up to four times stronger and more tear-resistant than the original Wubble Bubble Ball. Believe me, this is something that you will greatly appreciate if you have rough and strong teenage boys like I do! The starter set comes with a portable pump and deflator (for easy storage). This is something that I really appreciated because I hate when I buy products that require me to scramble around and buy additional parts just to be able to enjoy them. Balls are also sold separately, without the pump.
Groovy Wubble looks like a bubble and plays like a ball. Now it's taking a walk on the wild side! It is like the Super Wubble bubble ball but with multi-colored tie-dye designs. And the best part is: Due to the secret manufacturing process, no two balls are alike!
Super soft and lightweight, Super Groovy Wubble looks like a bubble and floats through the air like a bubble, but it plays like a ball. It's squishy and bouncy. You can kick it, throw it, catch it, smash it – even sit on it. Again, this is a lifesaver with my big, strong teenage sons!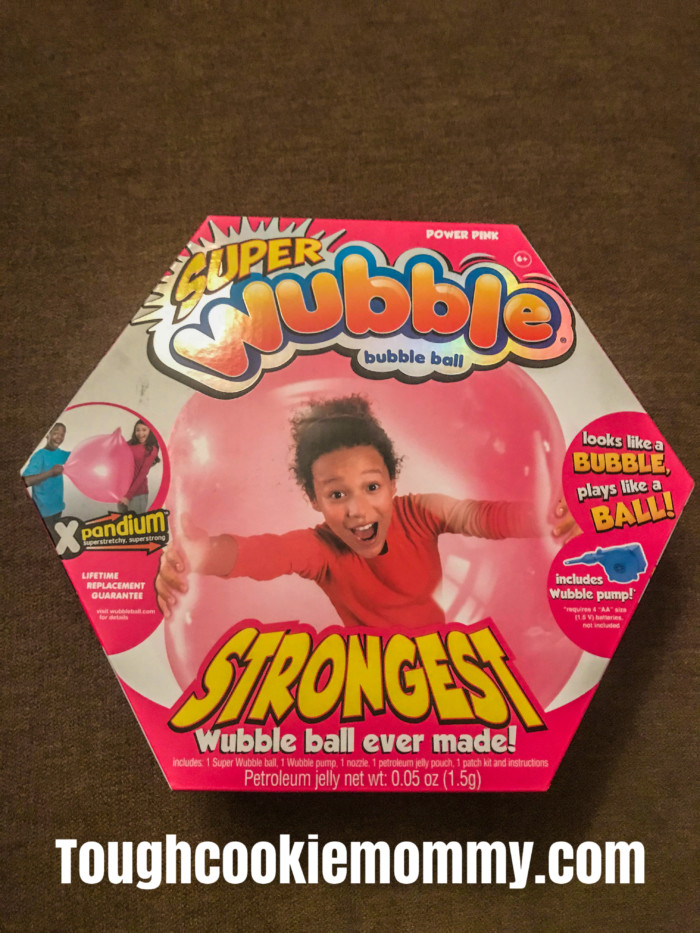 Wubble products can be purchased at Target.com and wubbleball.com. Wubble Rumblers retail for $12.99. Other Wubble products range in price from $5.99 to $19.99. Get yours this holiday season and get ready to "bounce around" with your family!​​​​​​​
Disclosure: This sponsored post is part of a blogging campaign in collaboration with Element Associates. All opinions are 100% my own. I am disclosing this in accordance with the Federal Trade Commission's 16 CFR, Part 255 "Guides Concerning the Use of Endorsements and Testimonials in Advertising."
© 2021, Tough Cookie Mommy. All rights reserved.