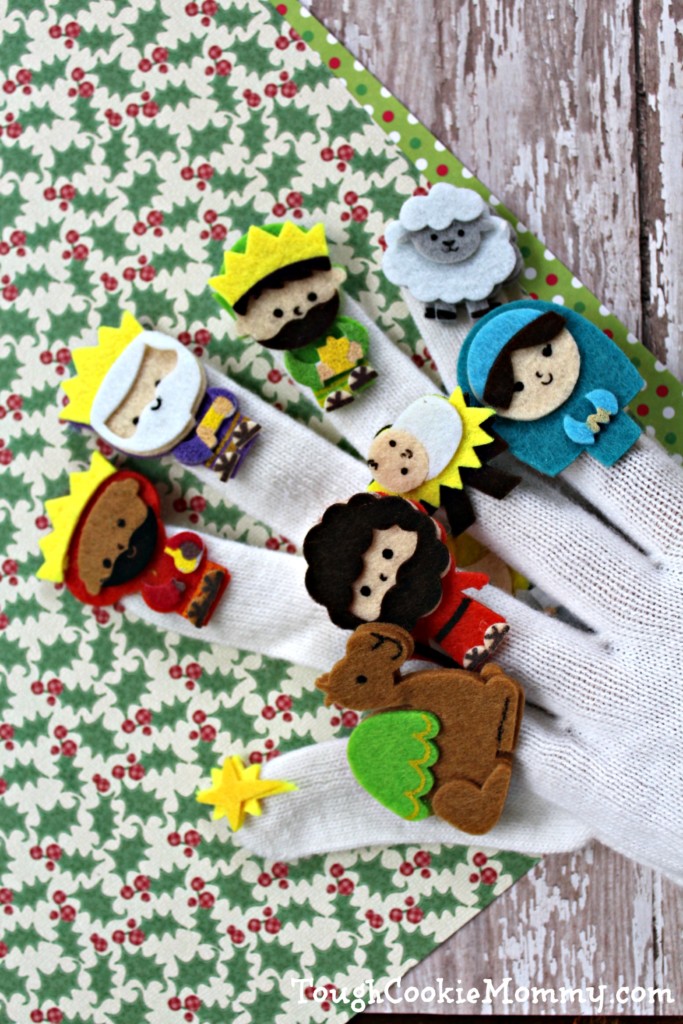 Can you believe that Christmas is right around the corner? This is, by far, my favorite time of the year. I just love all of the sights, scents, and sounds of the holidays. It just feels like such a warm and inviting time and I do believe that it helps to bring out the good in people. Everything about the holidays also lends itself to some creative and colorful arts and crafts. One of my favorite memories from my childhood was my grandmother's Nativity which she put up every Christmas Eve. Those fond memories were the inspiration for this project. I hope you enjoy it as much as I do.
Nativity Finger Puppets
Supplies needed:
-stretchy gloves in your choice of color
– peel and stick felt nativity stickers (found at Hobby Lobby or most craft stores where scrapbooking materials are sold)
– craft glue or hot glue/glue gun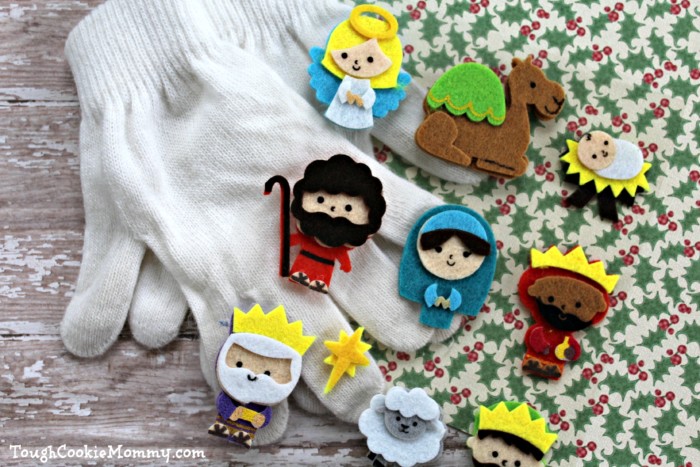 Directions:
1. First decide in which order you wish to place the nativity characters. For ours, we placed the Holy Family together on one side (Mary, Joseph, Jesus) and the three kings on the opposite side.
2. Peel and stick the felt stickers on the fingers of your choice. DO NOT add glue yet. This way you can see exactly what order you wish to place them in and see how you wish to space them.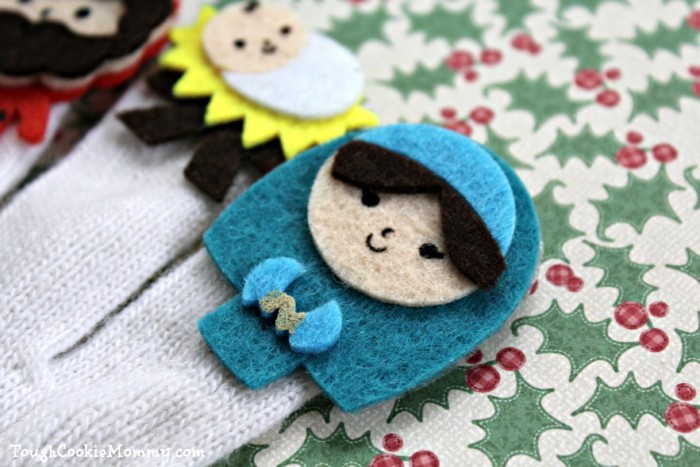 3. Once you have decided, add a dab of glue to the back of each felt sticker and press to the glove finger tip. Hold in place until secure.
4. When the stickers are in place and dry, you can then use the finger play gloves using the mini script below!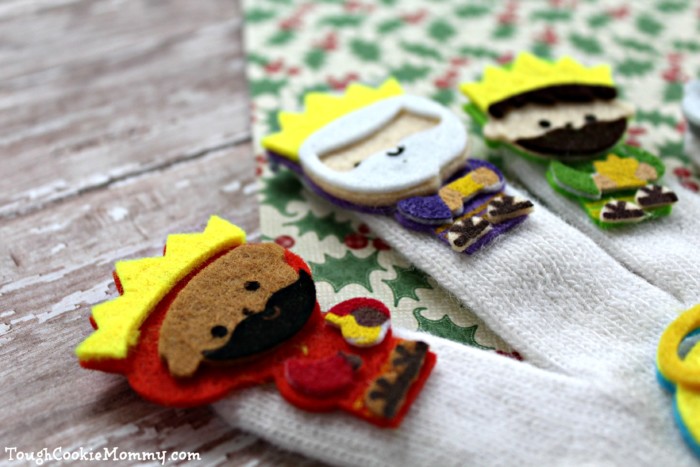 The Story of the Nativity- Finger Play
Respond to the play by raising the corresponding fingers when the characters are mentioned.
Mary and Joseph knocked on the inn (knock knock knock)
But the innkeeper was full, would not let them in.
Jesus was born in a stable out back.
Where sheep slept under the sky of black.
Then a star appeared and an angel declared,
To three wise men that a savior was near.
They trekked off far to find the tiny king,
To bring him gifts as the angels sing.
Oh silent night, holy night.
Behold the baby under the star so bright.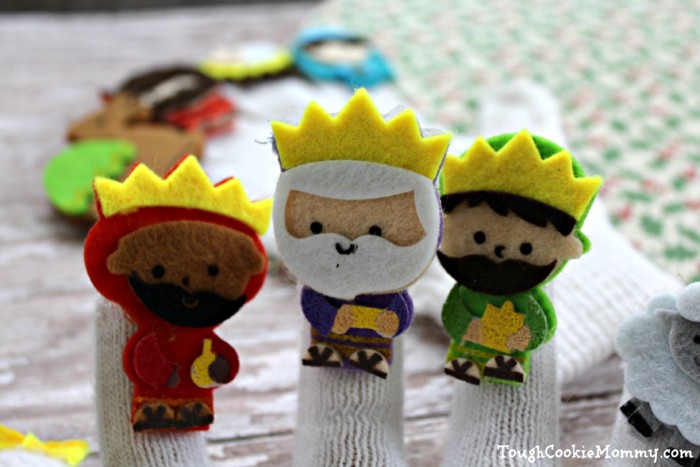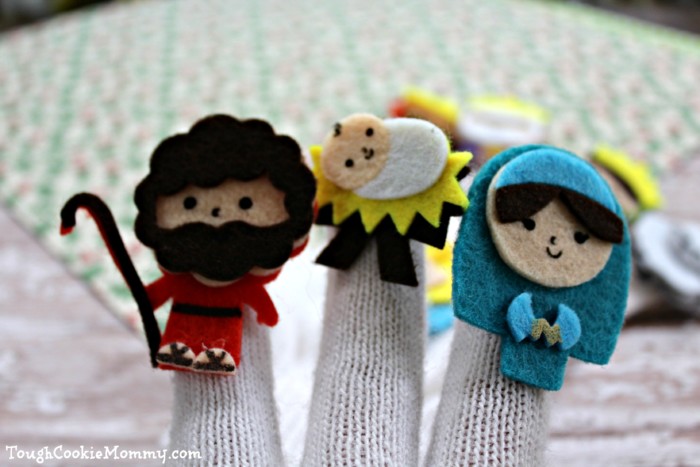 Let's Discuss: What are some of your favorite holiday arts and crafts?
© 2018, Tough Cookie Mommy. All rights reserved.