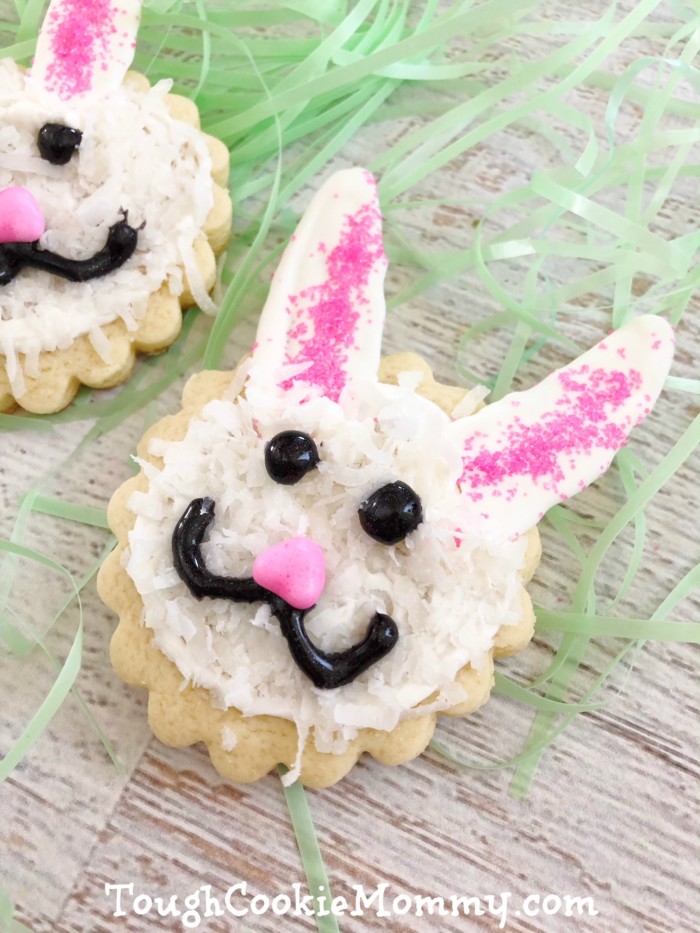 Next weekend is Easter and we will be spending that time with my Sister In Law and meeting our new niece Jazlyn who was born this week. Not only is it special because we will be creating precious memories with family but also because of the religious significance of the day for all of us. Since we will be taking a road trip to visit my SIL, I wanted to make some special treats for my sons and nephews to enjoy on the trip over there.
    There is no better treat for eating on the road than cookies. Not only are they easy to make, but they are also easy to transport. I'm pretty sure the whole family will love these delicious Bunny Cookies. Everyone, that is, except our niece. She will have to wait until next year when her teeth grow in to sample them!
Bunny Cookies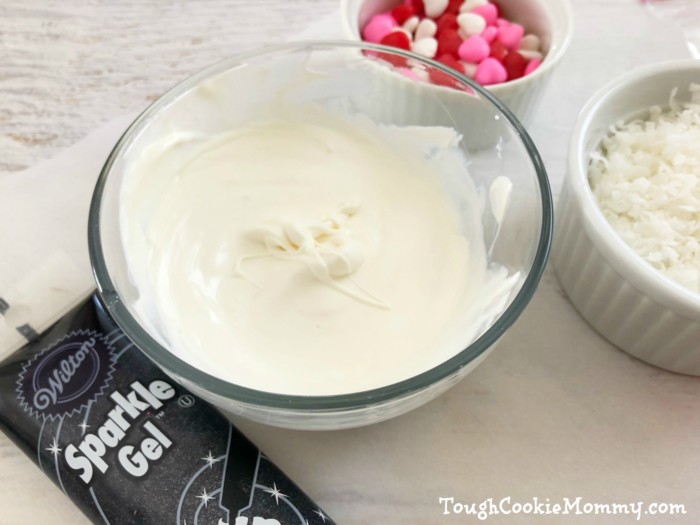 Ingredients-
3/4 cup salted butter, softened
3/4 cup granulated sugar
1 1/2 teaspoons almond extract
1 egg
3 1/2 cups flour
1 Tablespoon milk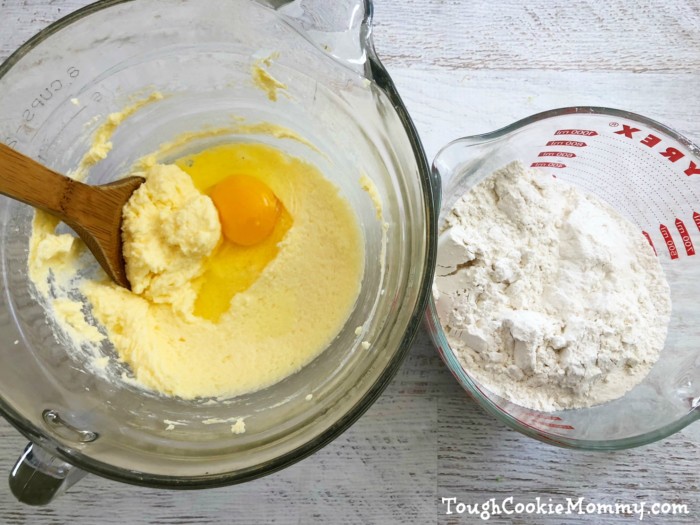 Decorating-
2 cups white candy melts
Pink candy hearts
Pink sugar sprinkles
Black gel icing
Decorating bag or sandwich bag
Wilton carrot candies (optional)
2 cups sweetened coconut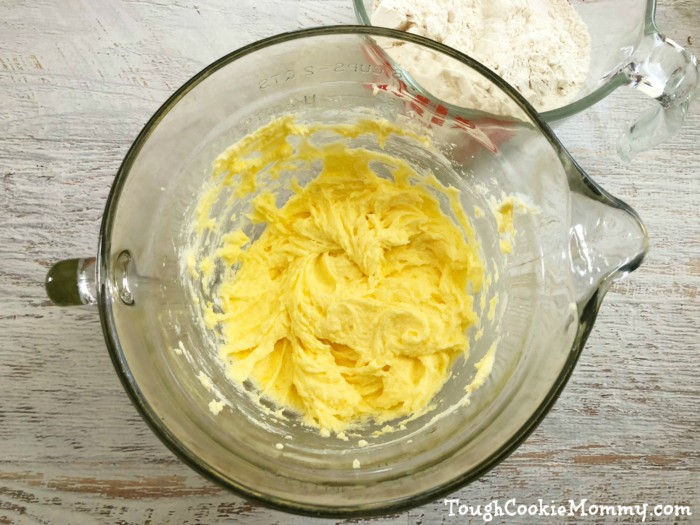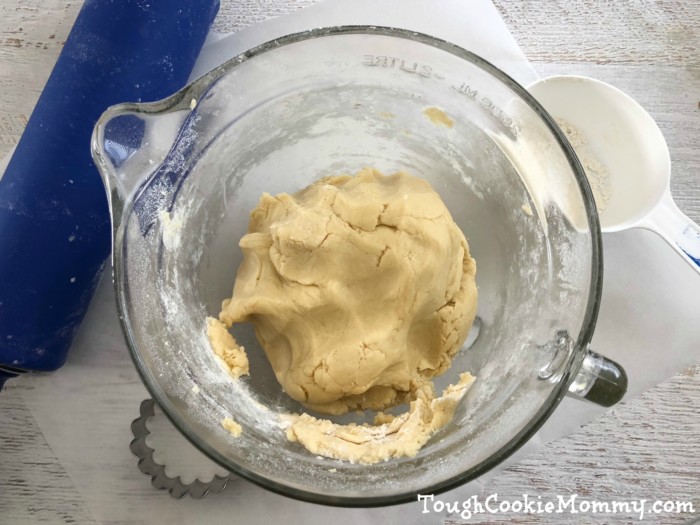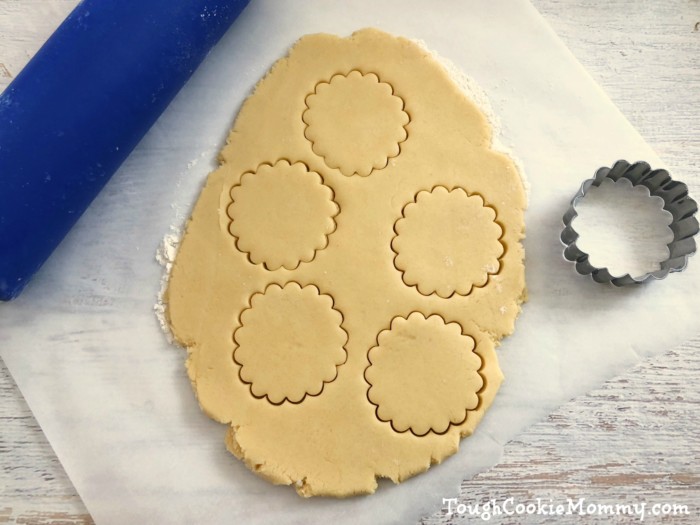 Directions-
1.  Preheat your oven to 325° and line a baking sheet with parchment paper.
2.  In a large mixing bowl, beat together your butter and sugar until light and fluffy.
3.  Now mix in your egg and almond extract.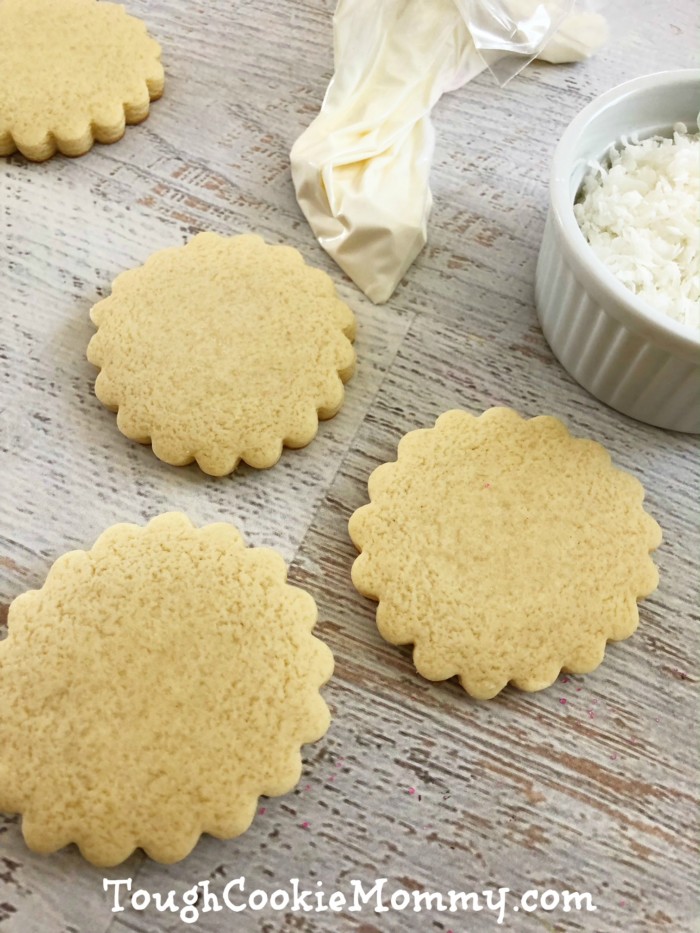 4.  Then mix in your flour and milk.
5.  Form your dough into a large ball and roll into flour if it's still a little sticky.
6.  Roll out your dough onto a lightly floured surface and use your flower cookie cutter to cut out your flower circles.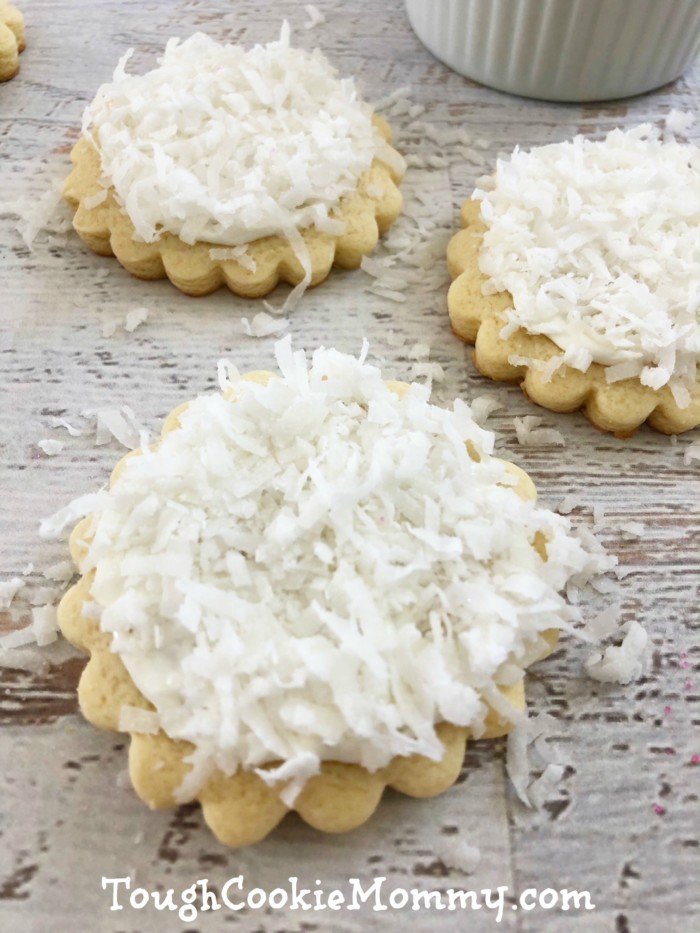 7.  Bake for 13 minutes and let cool.
8.  In a small microwave safe bowl, heat your white candy melts on 50% power for 3 to 4 minutes, stirring every 30 seconds until melted.
9.  Pour your candy melts into a decorating bag, cut a tiny tip off the end and use to draw 2-3" ears onto a piece of parchment paper.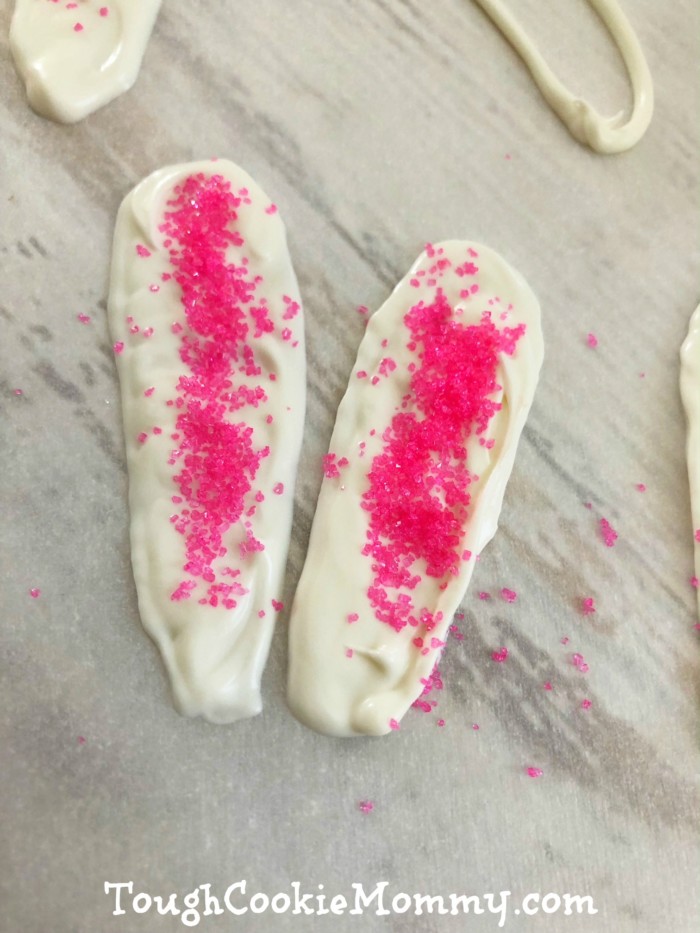 10.  Sprinkle a little pink sugar into the center of the white ears and transfer to the freezer to harden.
11.  Once your cookies are cooled, spread out a small amount of white melting chocolate and top with coconut.
12.  Carefully placed the hardened ears onto the top of the cookie with a little melted chocolate.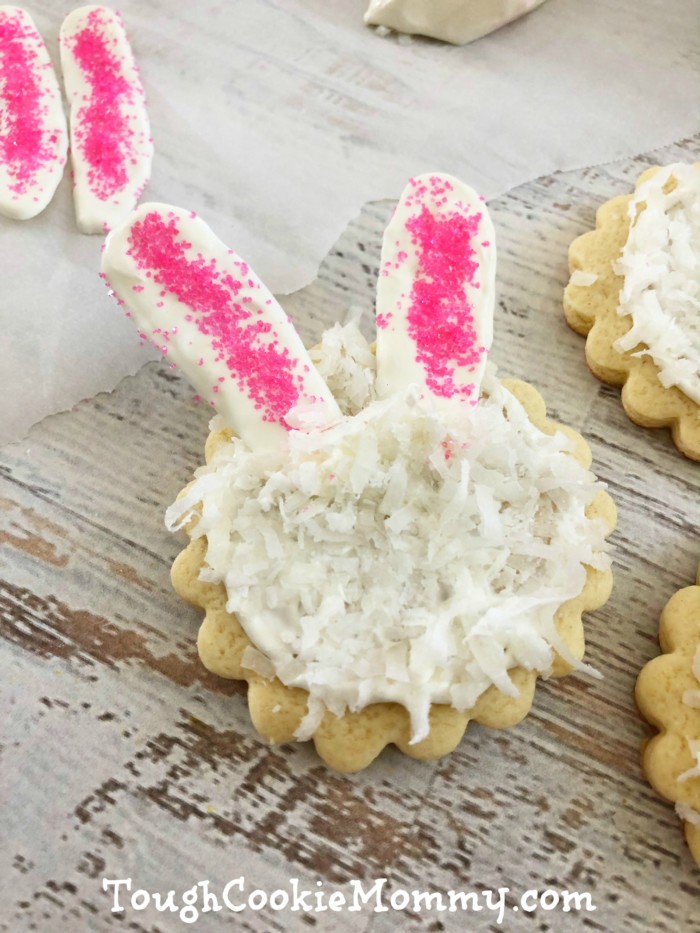 13.  Draw the bunnies face with your black gel icing and use a heart candy for a nose.
14.  Add a carrot to the mouth with a little melted chocolate.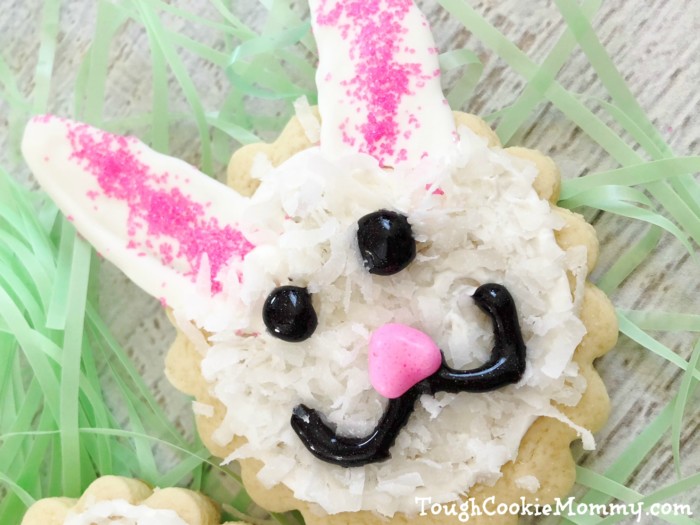 Let's Discuss: What plans do you have for spending quality time with your family on Easter?
© 2018, Tough Cookie Mommy. All rights reserved.