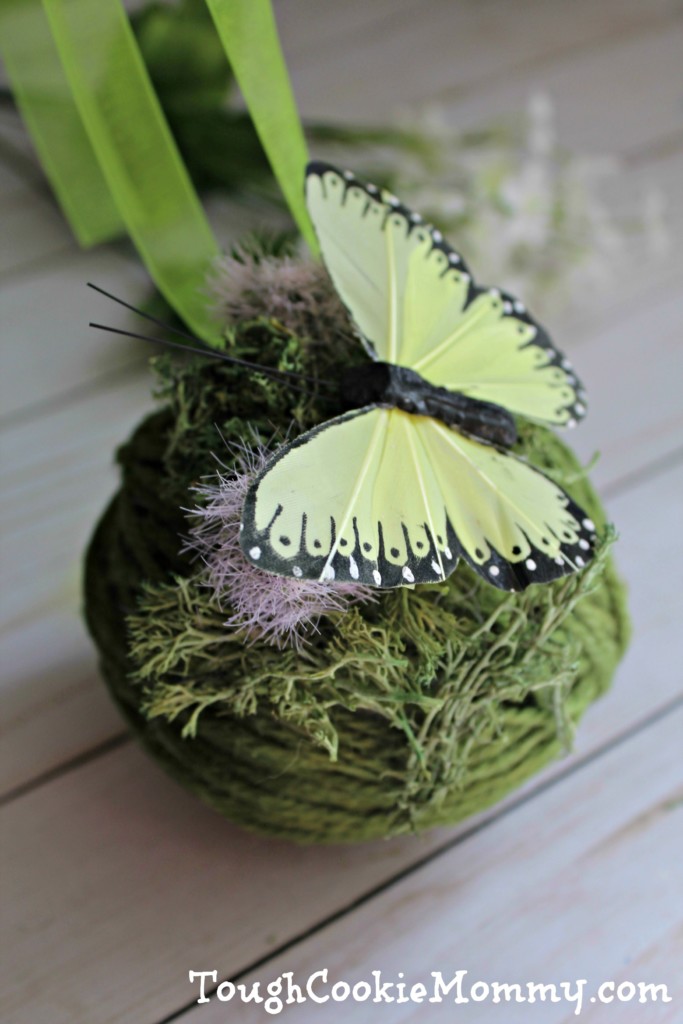 Now that the cold weather months are here, I'm working hard to decorate our home and make it more beautiful for the holidays. I love doing my own crafts here at home because I can save money and be creative at the same time. You can find all the items we used here to make this Moss And Butterfly Pomander Craft at your local Dollar Tree store.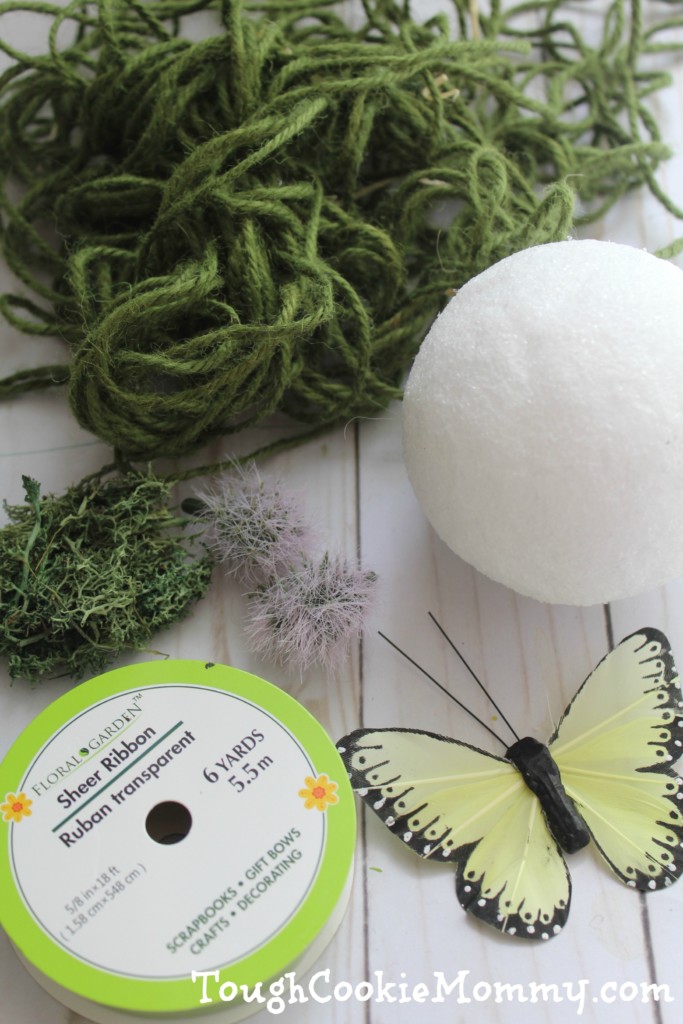 Moss and Butterfly Pomander Craft
Supplies needed:

Styrofoam craft ball

Green ribbon

Scissors

Hot glue, glue gun

Silk butterflies

Crafting moss

Green yarn

Silk flowers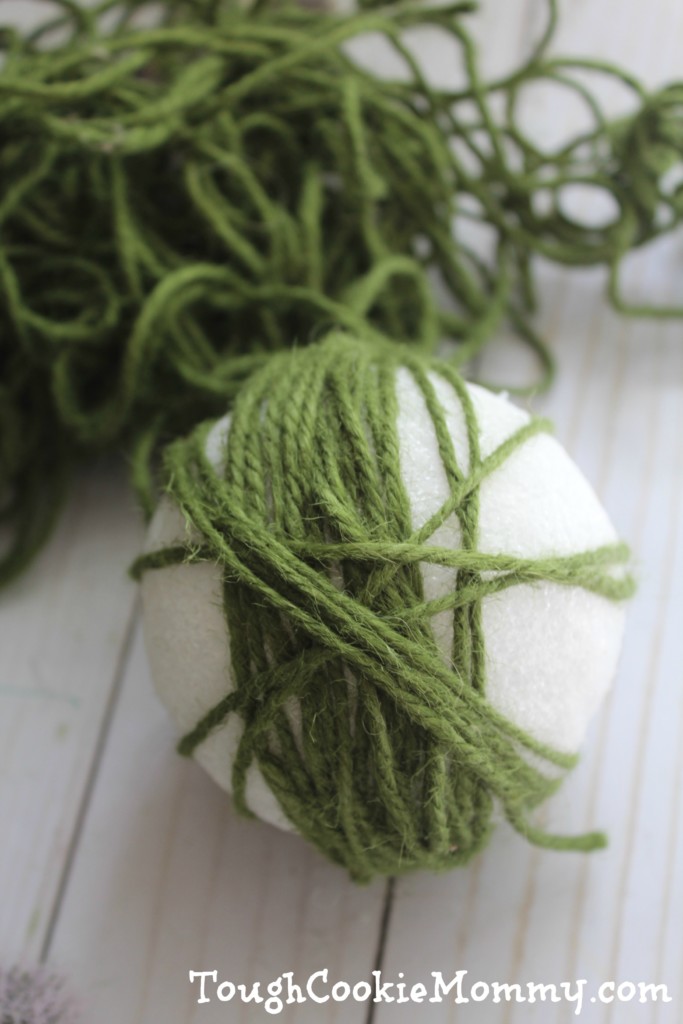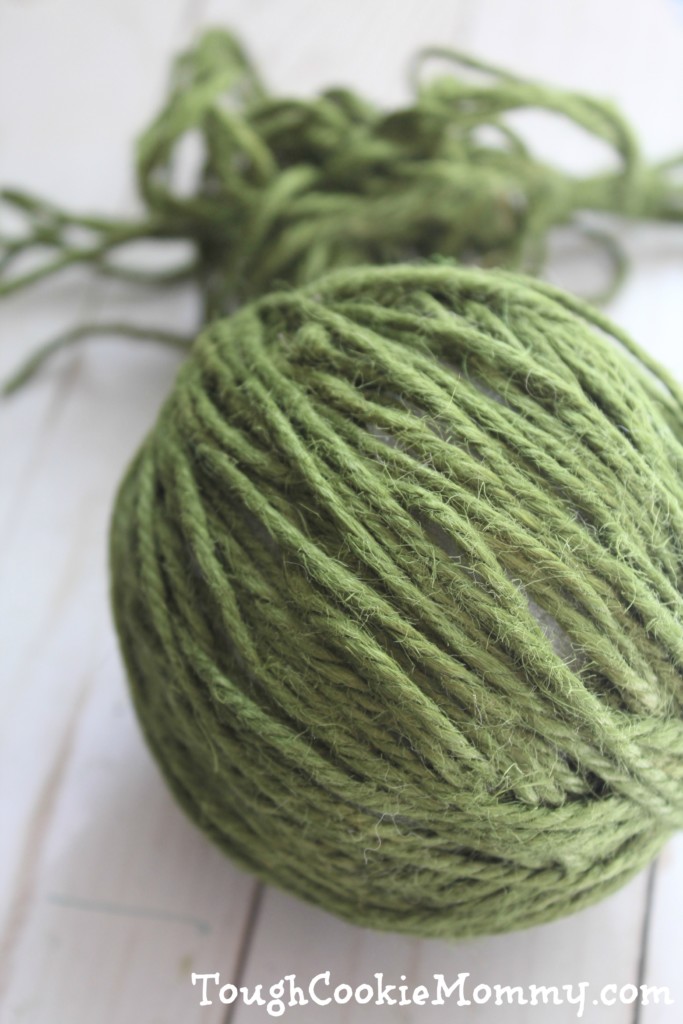 Directions:

1. Begin by wrapping the entire foam ball with green yarn. Continue to wrap the yarn until all of the foam is covered and no white is showing through. When finished, add a dab of glue to the end of the yarn and press it to the ball to secure it.
2. Take some crafting moss and gently pull it apart to make it easier to work with. Add dabs of hot glue to the ball. Press some of the crafting moss to the glue. You can use as little or as much as you wish. Allow to dry.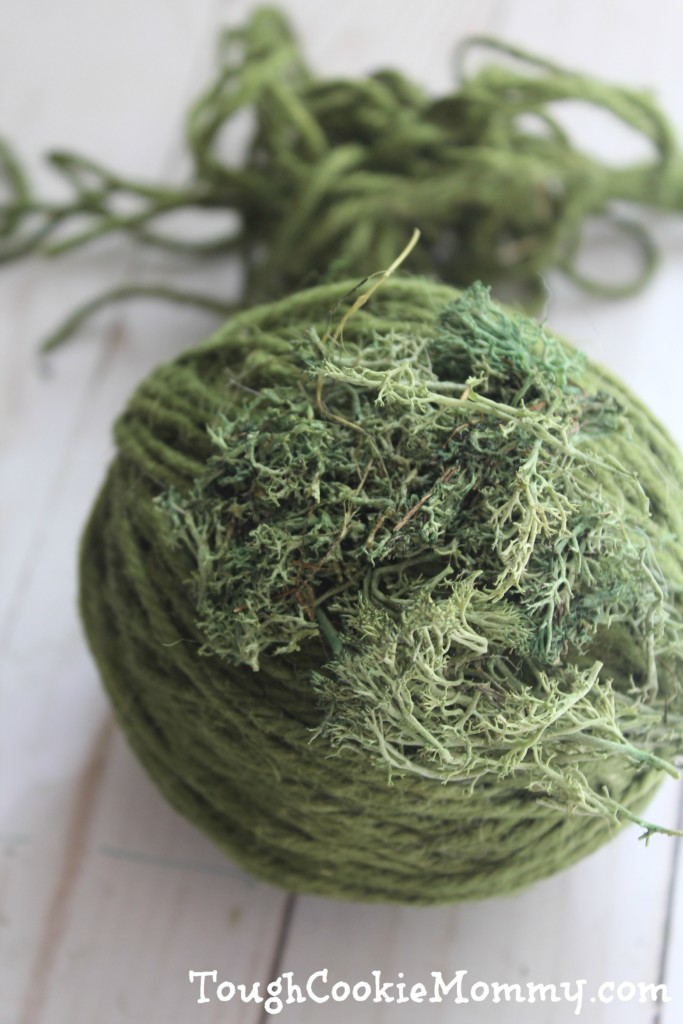 3. Take your silk flowers and snip off the blooms. Add some glue to the underneath of each bloom and press the to the ball. Again, you can use as little or as many flower accents as you wish.

4. Now, add the butterfly. A little glue on the underside of the butterfly will do the trick. Hold it in place until secure.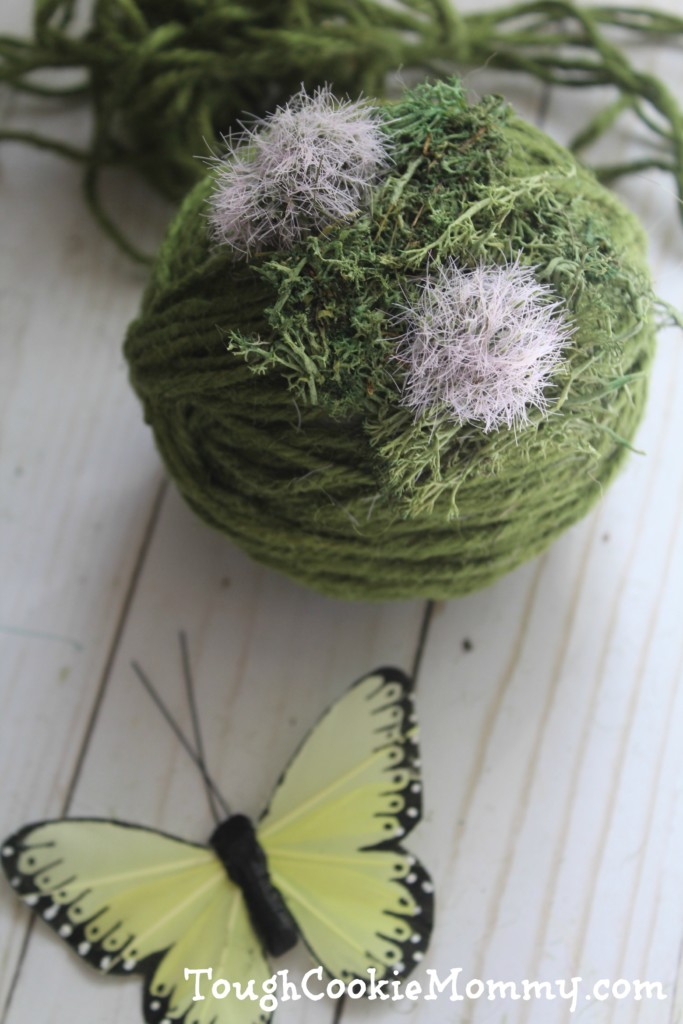 5. Cut a length of ribbon and add hot glue to each end. Press those ends to the top of the ball. Hold in place until secure. This will create the hanger for your pomander ball.
6. If you wish, you can cover up the ribbon with a little moss to hide any traces of glue.
7. Your moss and butterfly pomander ball can now be displayed. Hang it from a banister, shelf, or even wreath hook.
Let's Discuss: What DIY projects are you currently working on?
© 2017, Tough Cookie Mommy. All rights reserved.