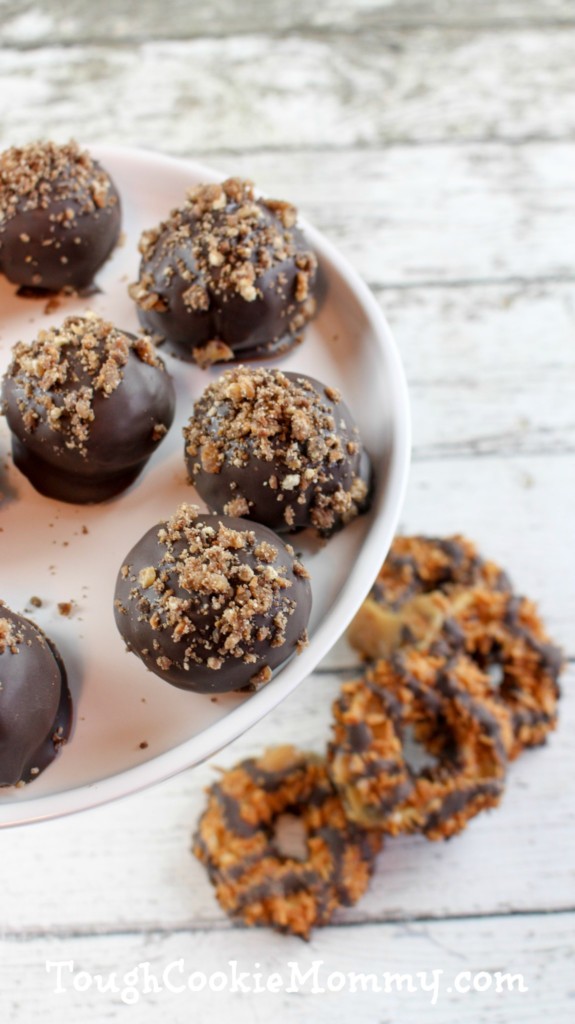 This past week, my husband and sons have been munching on caramel coconut and fudge cookies every single day. I promise that I did not indulge but I definitely wanted to, if I'm being honest. They taste delicious and are hard to resist. I really wanted to have an excuse to buy even more of this cookie variety regularly so I thought it would be a good idea to include them in a fun and delicious recipe. I hope you guys enjoy it as much as we did!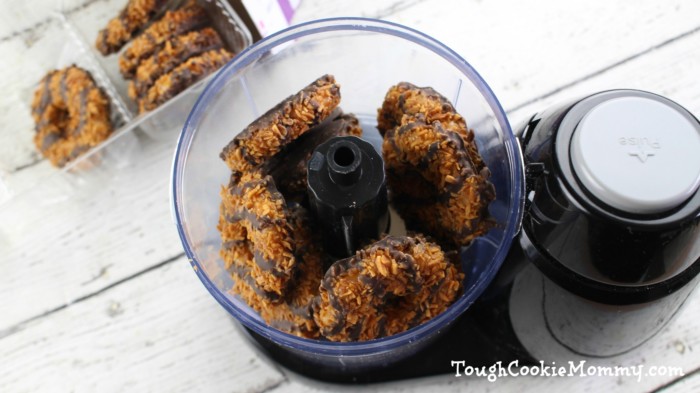 Caramel Coconut and Fudge Truffles
Yields: 1 dozen
INGREDIENTS:
1 box caramel coconut and fudge cookies
4 oz. (1/2 brick) cream cheese – softened
1/4 cup caramel sauce (I used ice cream topping)
12 oz dark cocoa candy melts
Optional – 1/4 teaspoon coconut extract
DIRECTIONS:
1. Line a large cookie sheet with wax or parchment paper and set aside.
2. Place the cookies in a food processor and pulse into fine crumbs. Reserve 1/4 cup of the crumbs for later use and pour the remaining crumbs in a medium mixing bowl.
3. Add the softened cream cheese and coconut extract. Mix until all of the ingredients are well incorporated. (You may find it easier to just use your hands).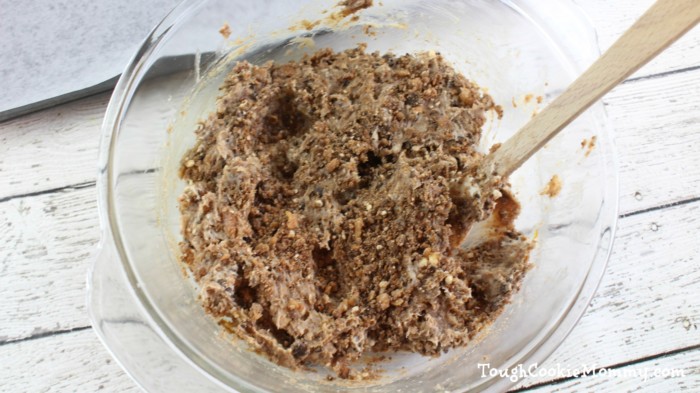 4. Cover and chill for 20 minutes for easier handling.
5. Roll the chilled truffle mixture into 1 inch balls and place on the lined cookie sheet.
6. Freeze for 10 minutes.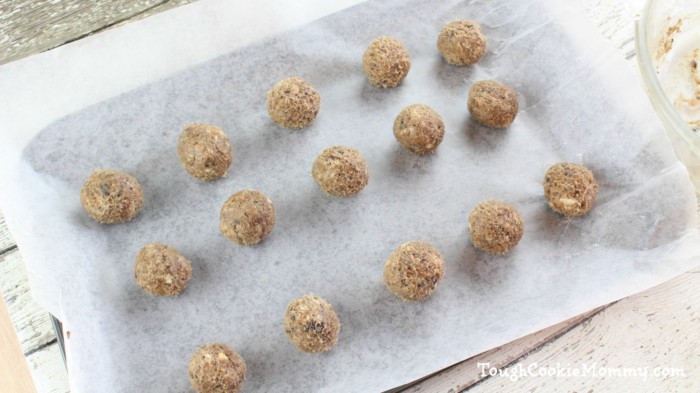 7. Melt the dark cocoa candy melts in a double boiler or melting pot. For the double boiler, warm the candy melts under medium heat, stirring occasionally until melted and smooth.
8. Dip each truffle ball into the melted chocolate (I used a toothpick and a spoon) and place back on the lined cookie sheet.
9. Immediately sprinkle the truffle ball with a teaspoon of reserved cookie crumbs. The chocolate hardens fast because the truffles where in the freezer. I ended up dipping one truffle at a time and sprinkling it with cookie crumbs before moving onto the next truffle.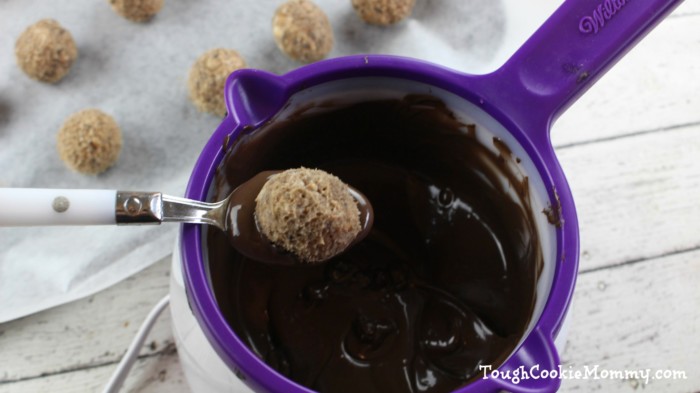 10. ENJOY!!
*Store in an airtight up to 1 week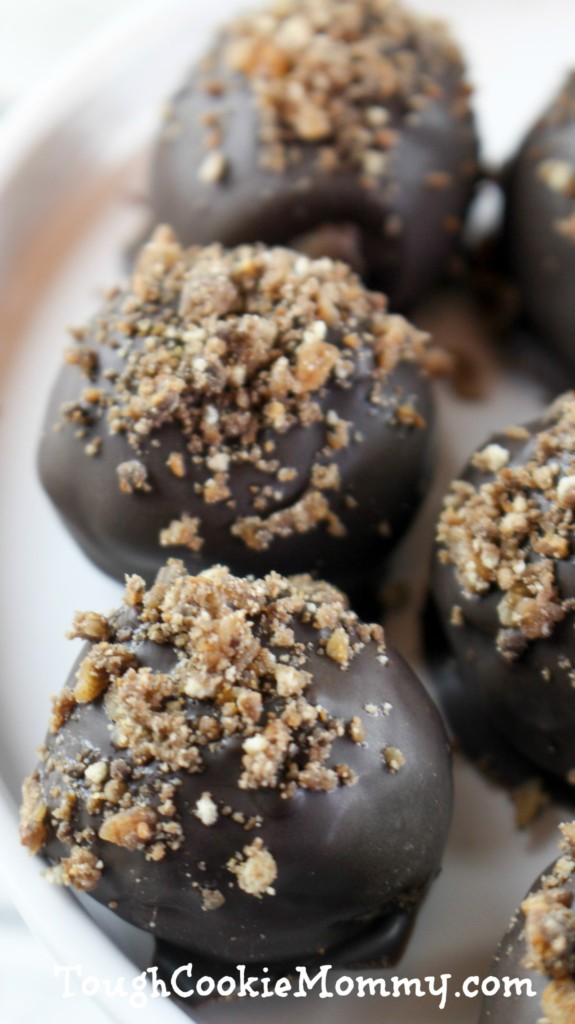 Let's Discuss: What do you think about our Caramel Coconut and Fudge Truffles dessert recipe?
[amd-yrecipe-recipe:10]
© 2017, Tough Cookie Mommy. All rights reserved.