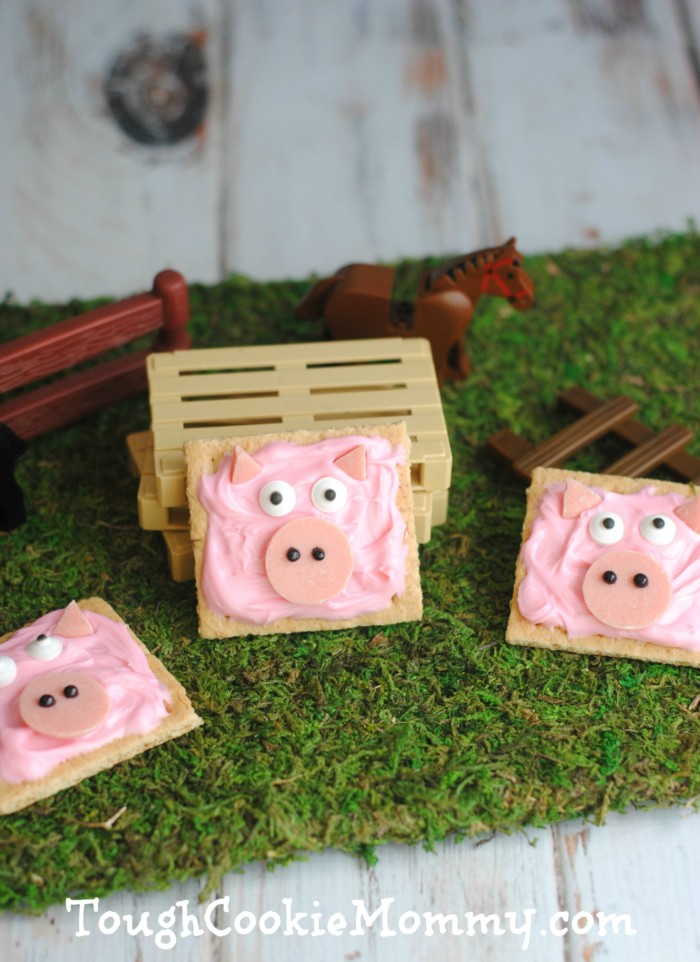 We are two days from the end of the school year and the beginning of summer vacation here in New York City and I'm so excited! Our family joined a pool club this summer and we will be going there almost every day so I have been trying to come up with easy snack ideas that we could take with us that the kids could enjoy.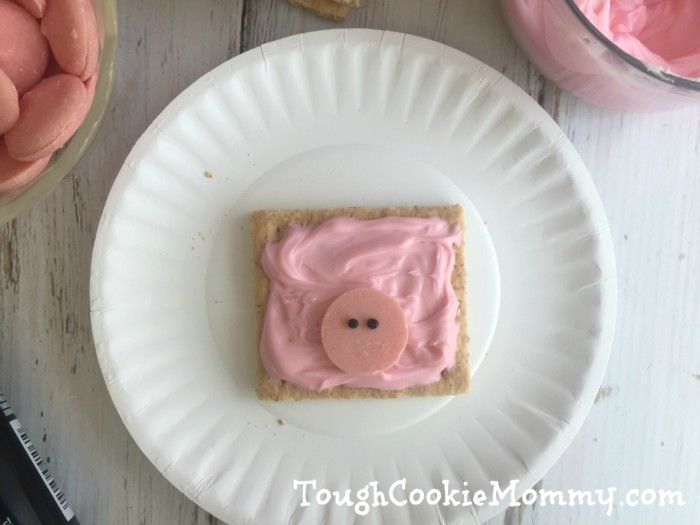 What's summer without some sweet treats to let the kids indulge in? Piggie Grahams are so easy to make and my boys love to eat them. I like that they don't take up a lot of my time to make and that they are so adorable! The only bad part is that I end up eating some of them as I am packing them in the picnic basket and the boys are always asking where all the extra Piggie Grahams went. I always plead the fifth so, if I don't tell and you don't tell, there is nothing to worry about.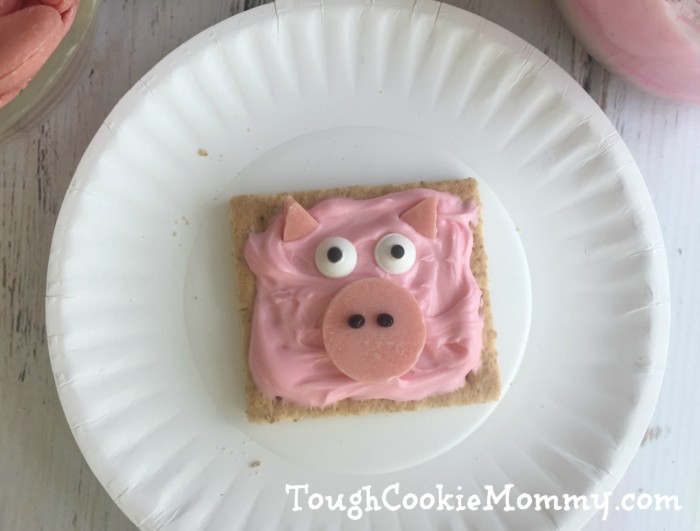 Ingredients –
white frosting, any brand
pink gel food coloring
graham cracker squares
Wilton pink candy melts
small candy eyes
Wilton black gel icing
Directions –
Add 1-2 drops of pink gel food coloring to the white frosting. Gel food coloring goes a long way so go light and then add another drop or two if needed.
Generously spread pink frosting on each graham cracker square.
Take 1 pink candy melt, flip it over bottom side up and place on the frosted graham cracker square. This will be the pig's nose.
Use the Wilton black gel icing to give the pig 2 black nostrils.
Give each pig 2 candy eyes.
Lastly, use a sharp pair of kitchen scissors to snip a pink candy melt in half. Then, into thirds, making 2 ears for each pig.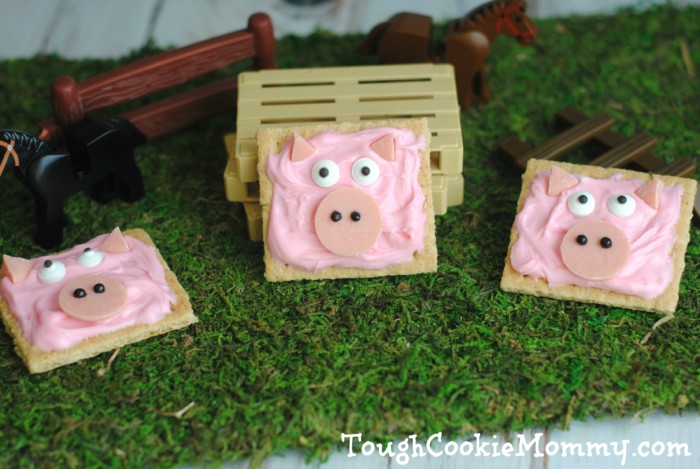 That's it! So simple and cute!
Let's Discuss: What snacks or treats do you like to pack for your kids during summer vacation?
[yumprint-recipe id='15']
© 2016, Tough Cookie Mommy. All rights reserved.