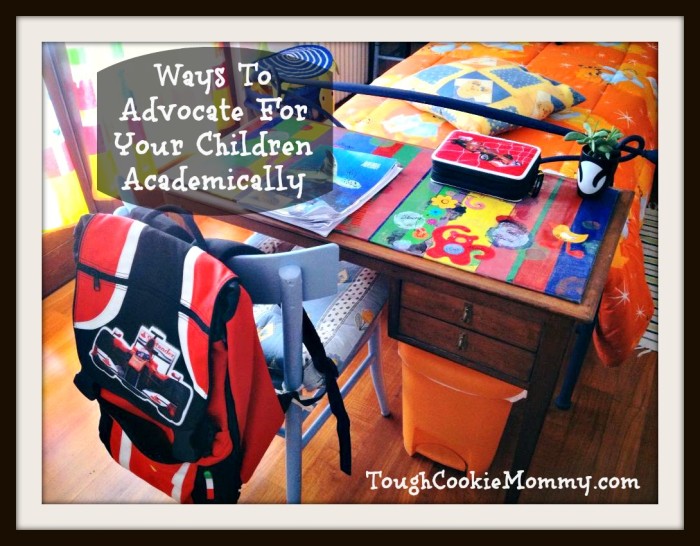 Children need someone to be there for them in every way possible, but especially academically. If you would like to be an academic advocate for your child, here are some tips to keep in mind.
Communicate with Your Child's Teacher
Make sure the communication lines are open with your child's teacher. If you think they might be struggling or just want to know what's going on, make sure you get in touch with their teacher. When it comes to your child, you can't possibly over communicate.
Help with Homework
Sometimes it's easy to brush off the fact that our children are self-sufficient and can do their homework on their own. Take time to help your child with his or her homework. It's nice when you can sit beside them and answer any questions they may have about it.
Ask Them How They Are Doing
School can be difficult for children, which is why it's important to ask them how they are doing. It may be hard to get a straight answer out of some kids, but it's a question worth asking. They might be struggling in an area that you didn't know about academically.
Know What They're Learning
It can be hard to be an advocate for your child academically if you aren't sure what they're learning. Take the time to look at what your child is learning. You can do this by taking a peek at the work they bring home on a daily basis, graded and ungraded. Seeing and knowing what they're learning means you can assist them when they need extra help.
Being an academic advocate for your child means being there when you need it most. Maybe they need you to help with homework or to get extra help with a tutor. You can help them with these things because you know what's going on in their academic life thanks to these tips!
Let's Discuss: What are some of the ways that you maintain a proactive role in your child's academic life?
© 2016, Tough Cookie Mommy. All rights reserved.