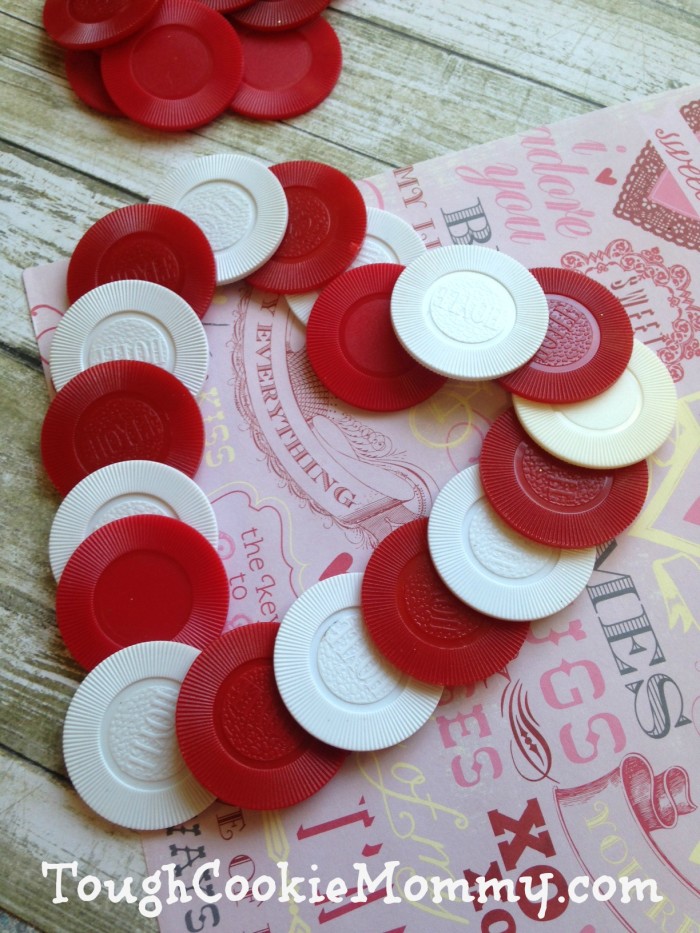 I've always loved Valentine's Day. Not only is it a special holiday for demonstrating your love for your sweetheart, but it is a lot of fun to get the kids involved and show them how important it is to tell their loved ones how they feel about them.
One of the ways that I have always gotten our boys involved during this sweet time of the year is by spending time doing arts and crafts with them. Not only do they love creating things with their hands, but they also adore being able to spend this quality time with my husband and I. This year, we decided that we wanted to come up with a unique Valentine's Day activity so we got really creative!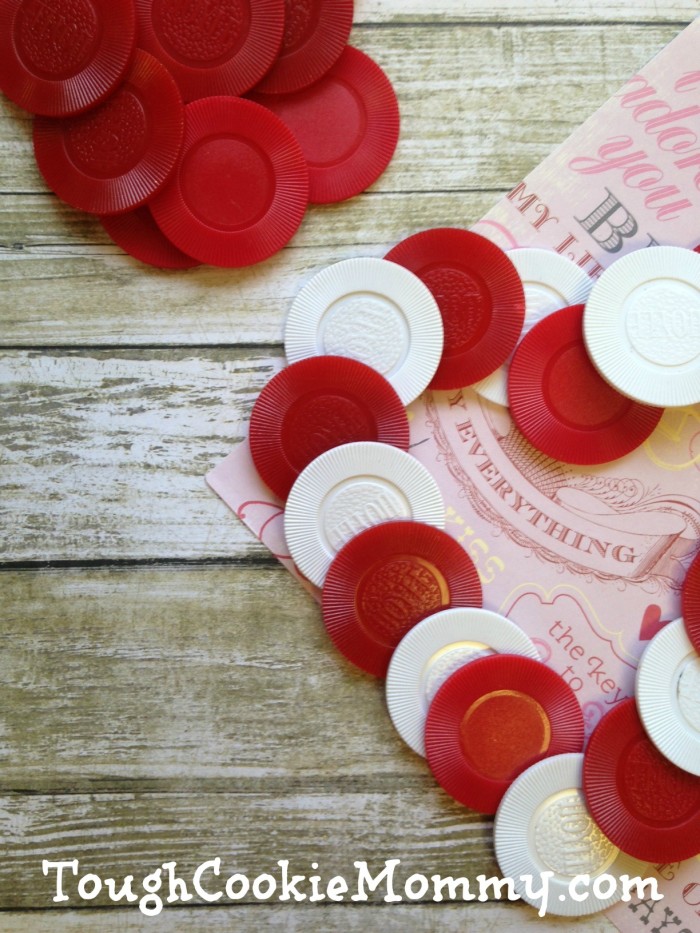 Valentine's Day Poker Chip Heart Wreath
Make this easy and inexpensive Valentine' Day poker chip heart wreath in just minutes and with minimal supplies. Here is how you can get started.


Supplies needed:

Red and white poker chips (check your local dollar store)
Hot glue, glue gun
Optional ribbon for hanging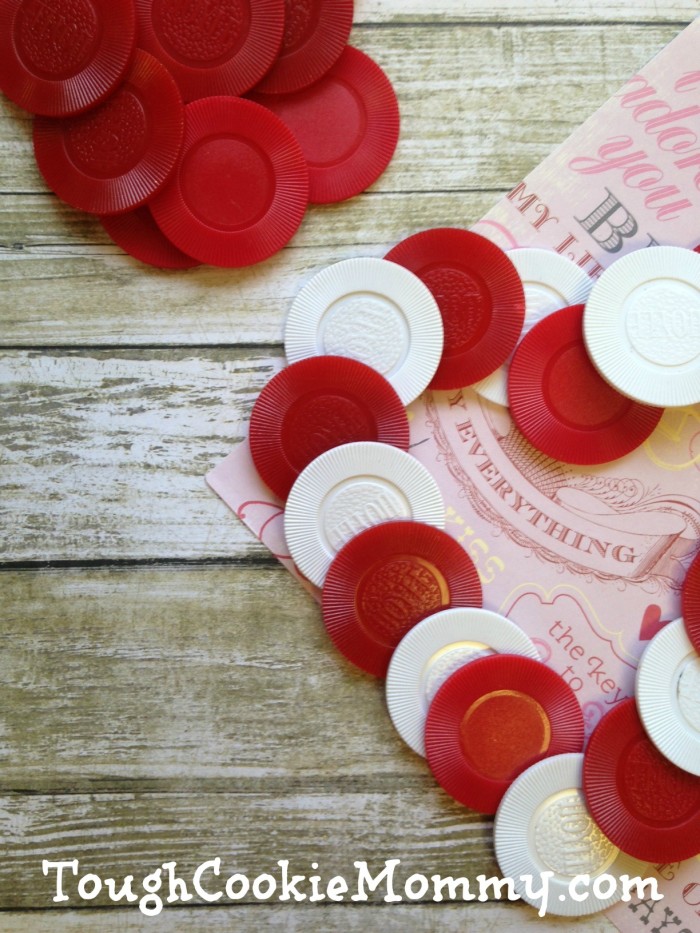 Directions:

1. Begin by assembling your heart without glue. This will help you lay out the design of the wreath without committing yourself. Start by laying one chip at the bottom/point of your heart.
2. You can now start building up the sides of the heart. You can alternate colors like we did, use a solid color, or create a pattern of your liking.
3. Once your heart shape is formed and shaped as you wish, you can start gluing. Just add a dab of glue under the sides of the chips where they join each other. Press together until secure.
4. Continue gluing until all of your chips are in place.
5. Finish with an optional piece of ribbon for hanging, or, just display as is.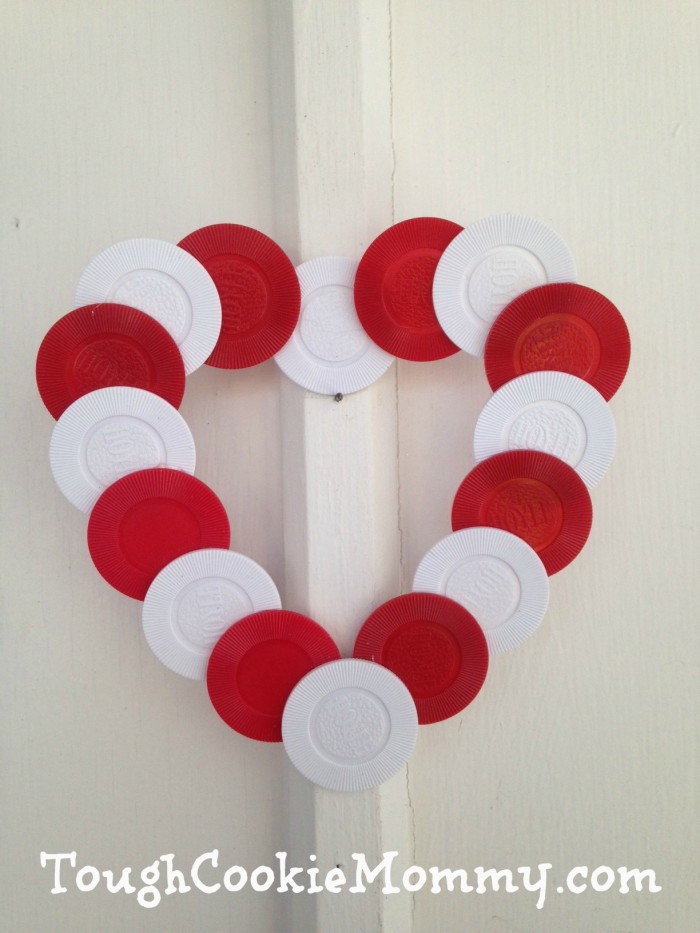 Let's Discuss: What are some of the ways that you get your family involved in celebrating Valentine's Day?
© 2016, Tough Cookie Mommy. All rights reserved.