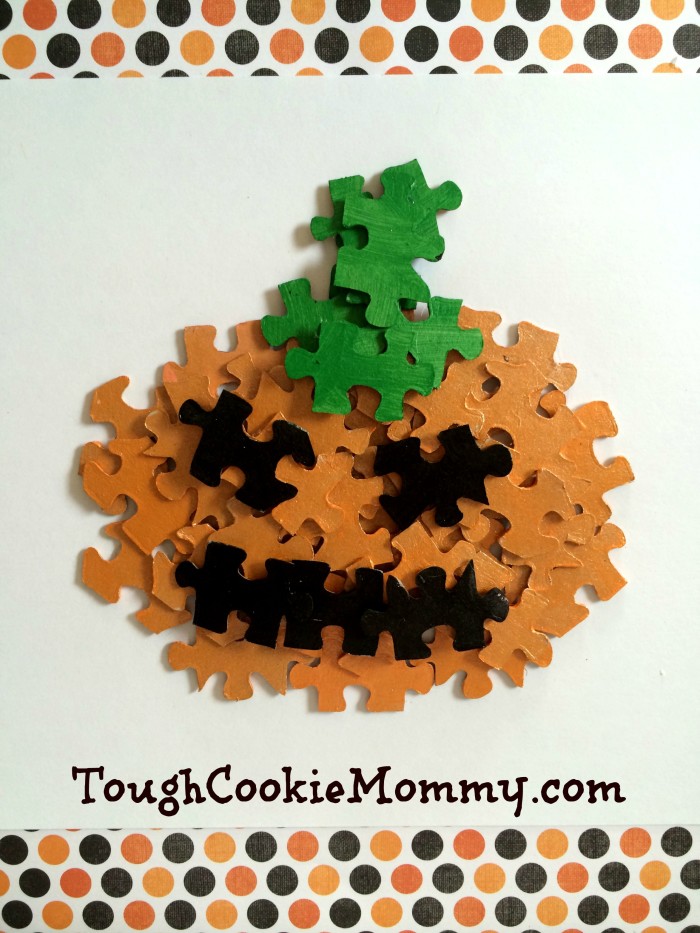 As we all prepare for Thanksgiving tomorrow, I am excited about the special time that I will have to spend with my family. There is just something magical about having those moments to create memories that will last a lifetime. I plan on taking many photos and capturing every single smile and hug so I can enjoy looking back on them for years to come.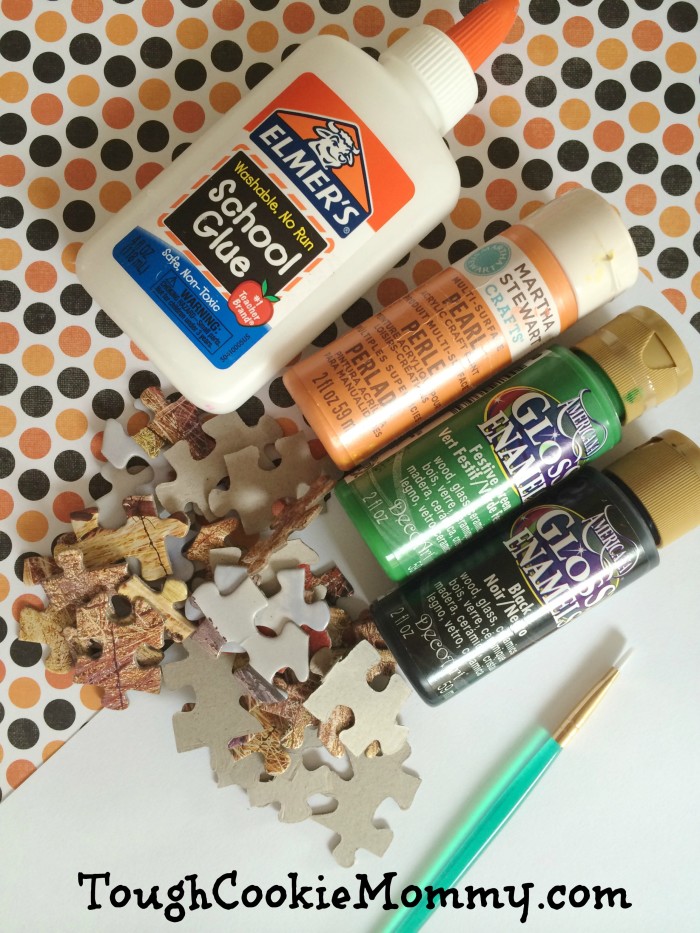 Since this is also a long holiday weekend, I am planning a few activities and arts and crafts with my boys to keep them busy. Both of my sons love doing puzzles so I thought it would be a neat idea to create their own pumpkin puzzle. It's a great way to get them to use their creativity and their imaginations. Also, they can enjoy putting their puzzles up in their room once they finish designing them.
Pumpkin Puzzle Craft
Material-
Old puzzle pieces
Orange craft paint
Black craft paint
Green craft paint
Elmer's glue
White paper
Paint brushes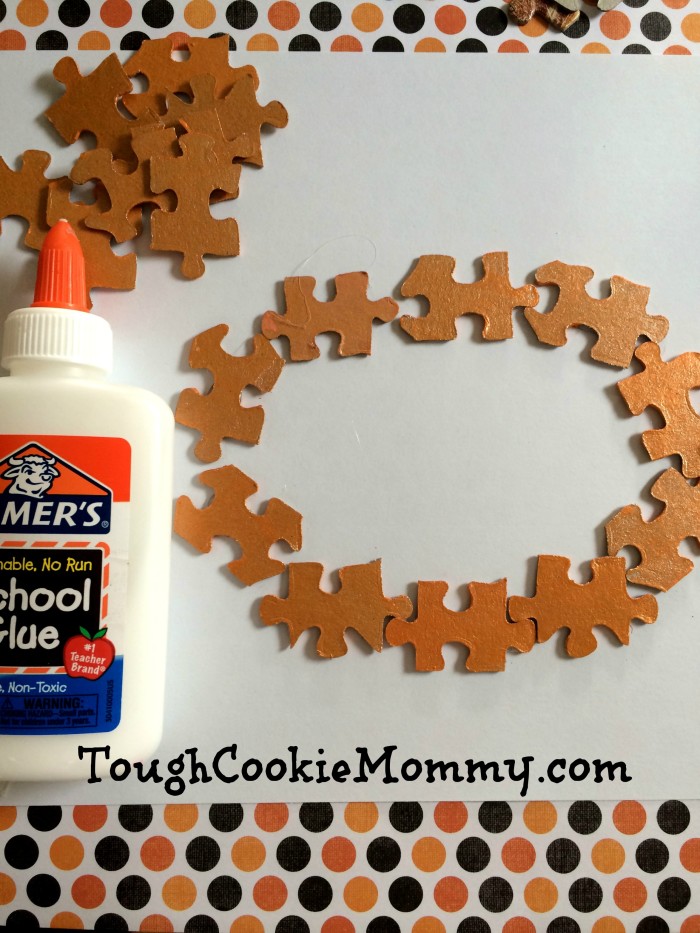 Directions-
1. Start by painting the back of about 25 puzzle pieces orange
2. Then paint about 6 pieces green, and 5 pieces black then let all pieces dry
3. Once pieces are dry, begin gluing your orange pieces in an oval/pumpkin shape, then fill in your oval with more orange pieces, and layer your remaining orange pieces of top
4. Glue your stem on top of your pumpkin with the green puzzle pieces
5. Now glue on your face with the black pieces, with 2 for eyes, and 3 for the mouth
6. Your pumpkin is complete! And ready to display!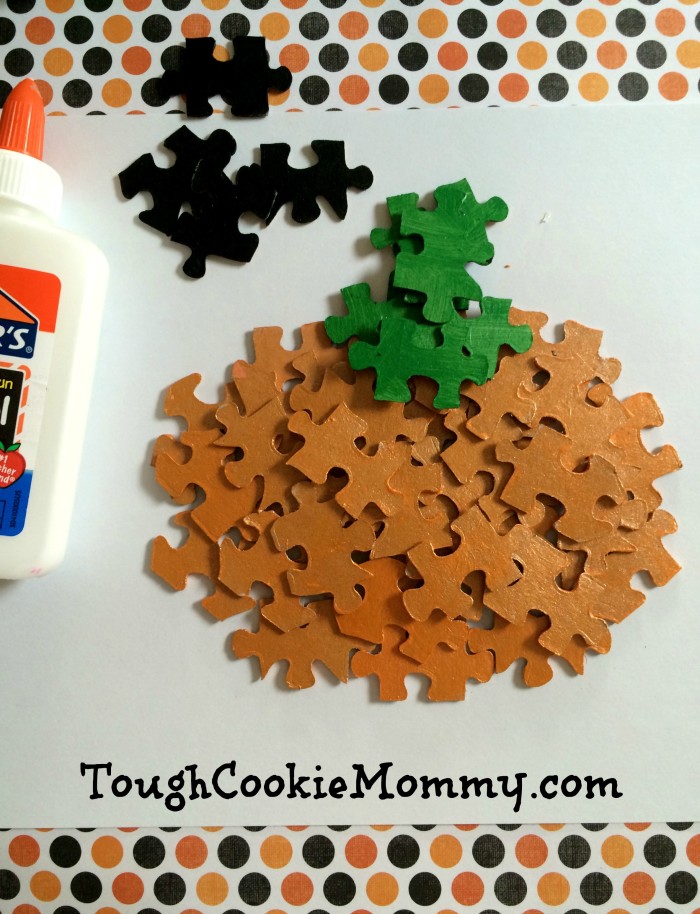 I hope that you all enjoy this wonderful time of the year with your families. These are priceless moments that you will all cherish for the rest of your lives. Through it, we are reminded of the importance of slowing down a little from our busy lives and stopping to smell the proverbial roses. From our family to yours, we want to wish you a very Happy Thanksgiving!
Let's Discuss: What are some of the activities that you plan on enjoying with your family and children for Thanksgiving?
© 2015, Tough Cookie Mommy. All rights reserved.