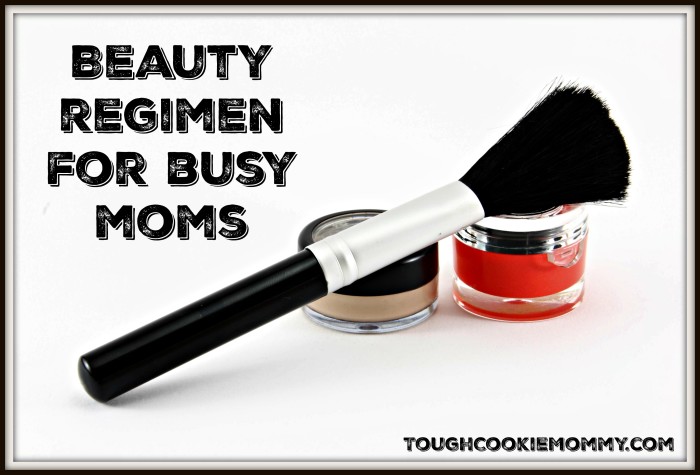 Feeling beautiful isn't always easy whenever you're a busy mom. You are always busy taking care of everyone else, but what about yourself? Check out these beauty regimen tips for busy moms.
Sleep When You Can
One of the best beauty regimens for moms is to get enough sleep. When you skip out on sleep, you are hurting yourself emotionally and physically. Getting enough sleep can actually make you look and feel more beautiful.
Moisturize Your Skin
Another great beauty regimen to pay attention to is moisturizing. When you get busy, you can forget to moisturize your skin, which in return can make you not look and feel your best. A quick moisturizer application on a daily basis can make you look and feel beautiful.
Compact Your Makeup Routine
Instead of spending hours getting ready, learn how to compact your makeup routine. You're a busy mom, so you may not have "all the time in the world to get ready." Eliminate your stress by compacting your makeup routine. You can condense your beauty routine by doing simple things like-
Adding bronzer
Applying lipstick
Curling your lashes
And leave out all of the complicated stuff
Don't Forget the Hair
The skin and makeup routine is an important part of your beauty regimen, but don't forget to take care of the hair part too. Put your hair appointment on auto pilot. Automatically have your hair appointment scheduled, so that all you need to do is show up.
Taking the time to take care of you is possible, even for busy moms. Some people think that it takes hours to look beautiful or to feel beautiful. Not true, these tips prove you can look and feel beautiful with just a few minutes each and every day. If you have a complicated beauty routine, use these tips to simplify it.
© 2015 – 2016, Tough Cookie Mommy. All rights reserved.