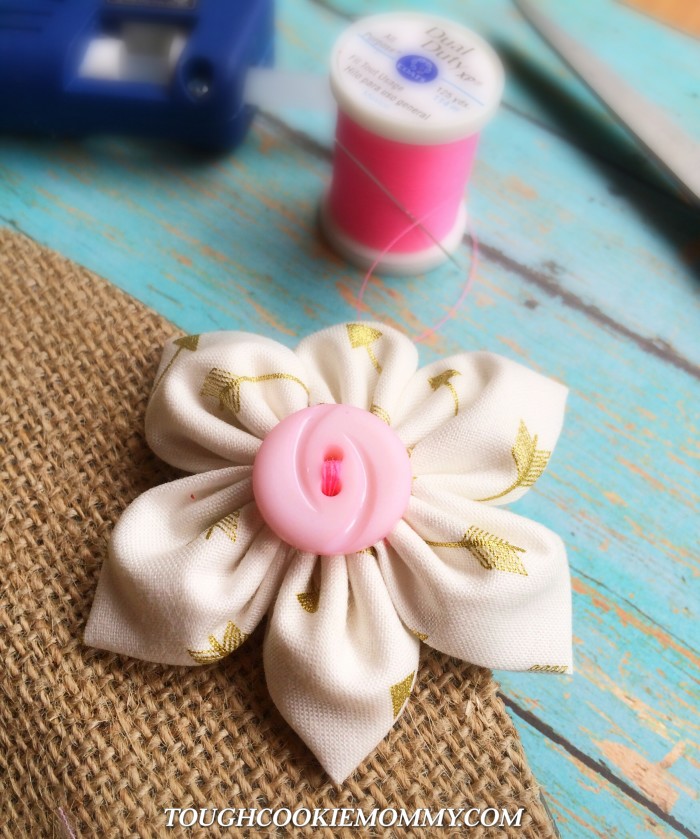 Even though I'm a mom of boys and an aunt of nephews, I've always been very much a girly girl.  Thanks in part to the fact that I have adopted my Sister In Law's niece as my own niece, I am able to go shopping for dolls and girl's clothes in order to spoil her.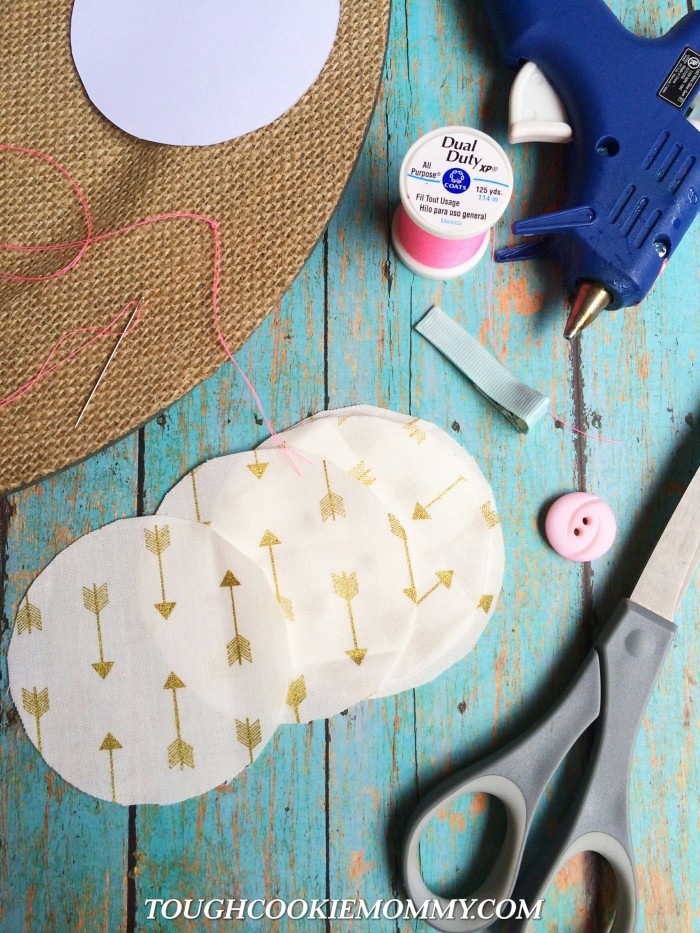 Her birthday is coming up in October and I have been researching ways that I can fill a gift basket for her with all sorts of girly accessories.  She loves getting her hair done so I found some tips online for making DIY Flower Clips for her hair.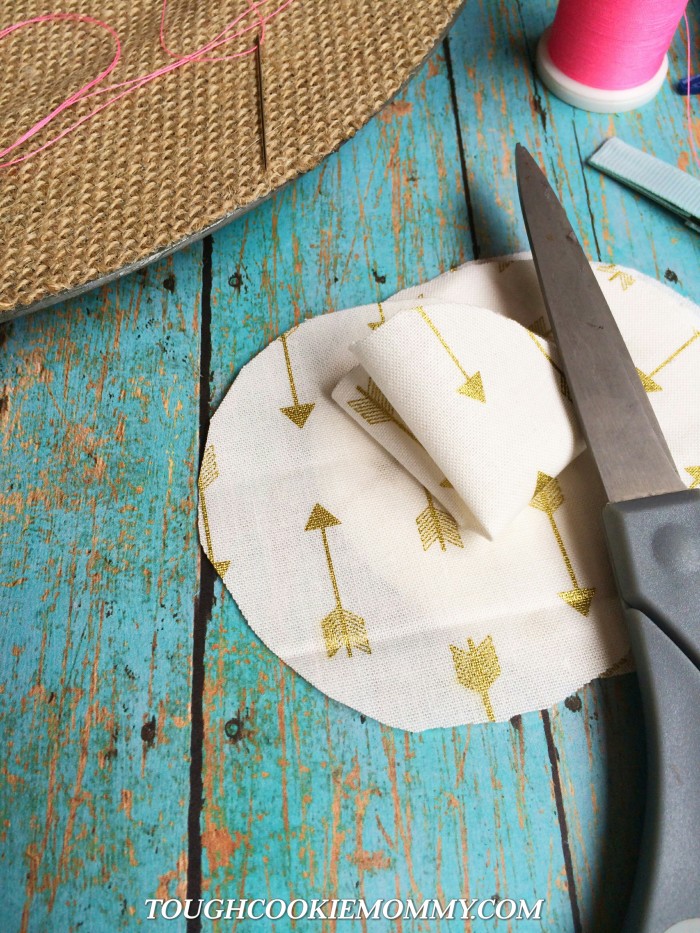 After experimenting with some of the ideas I found, this is what I came up with.  I think she is really going to love these and I'm sure you will love making them for the special little girls in your life!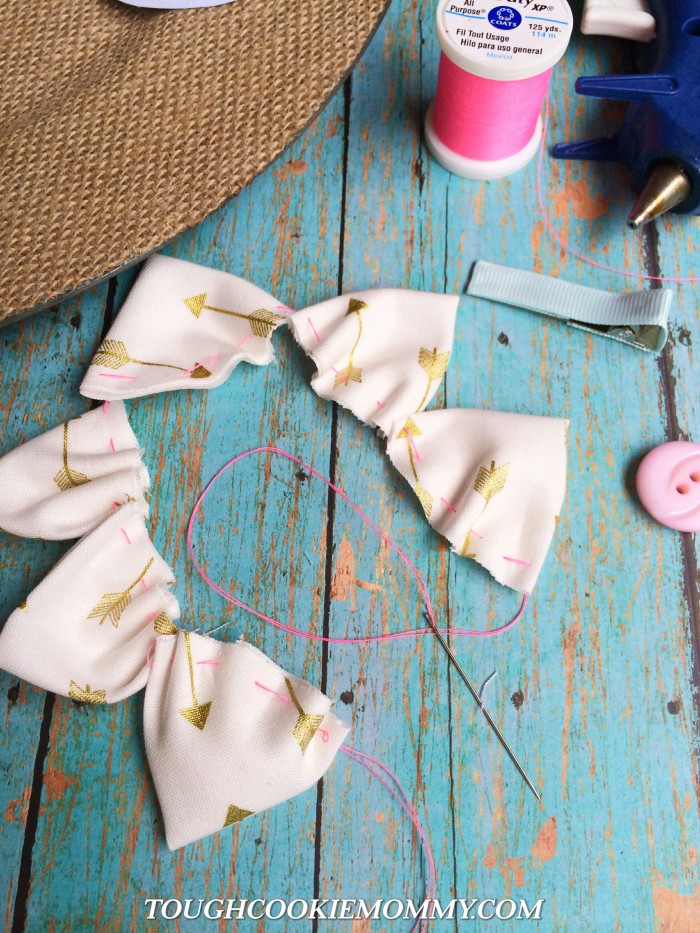 DIY Flower Clip Hair Accessory:
Materials-
1/8 yard of any type of fabric (I typically like cotton)
1 button
Small circle of felt
Lined alligator clip
Hot glue gun
Scissors
Threaded needle
Plastic cup for tracing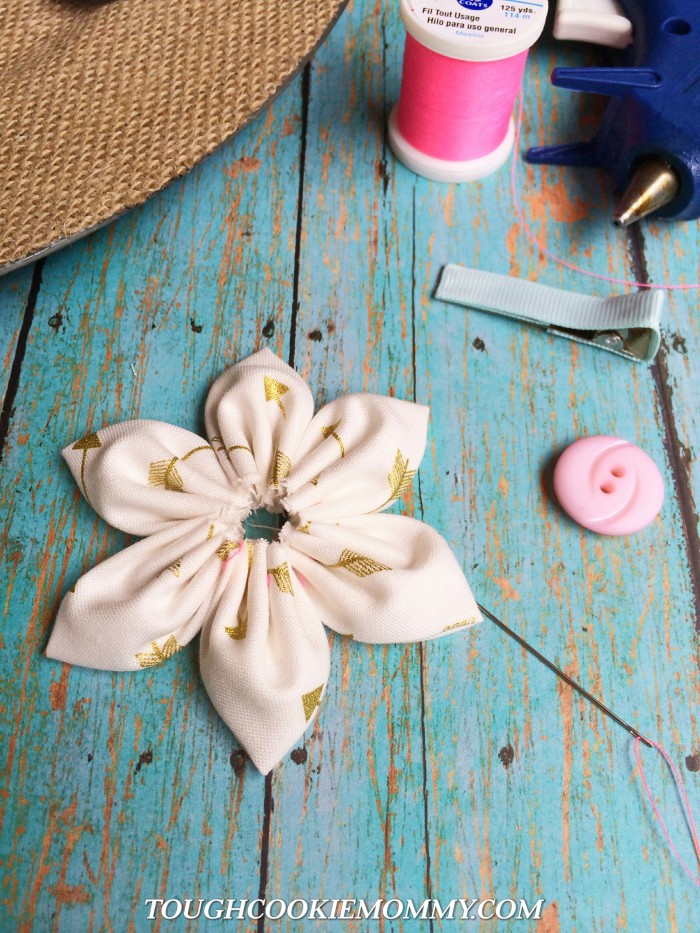 Directions-
1. Trace your plastic cup top 6 times on fabric and cut your circles out (the bigger the circles, the bigger your flower)
2. Fold each circle in half twice so that they resemble a triangle (your going to want to do this one at a time)
4. Weave your needle in and out along the rounded part of your triangle
5. Repeat step 4 with all 6 triangles
6. Now that you have all 6 triangle pieces on your thread you can push them all together carefully
7. Tie off tightly 3 times so that your knot stays
8. Place your button of choice on top of the flower and begin sewing it to the inside of the middle of the flower
9. Now turn your flower around and hot glue your circle piece of felt (half dollar size) on the back of your flower
10. You can also glue a few small dots under your button to secure
11. Hot glue your pre lined alligator clip on the back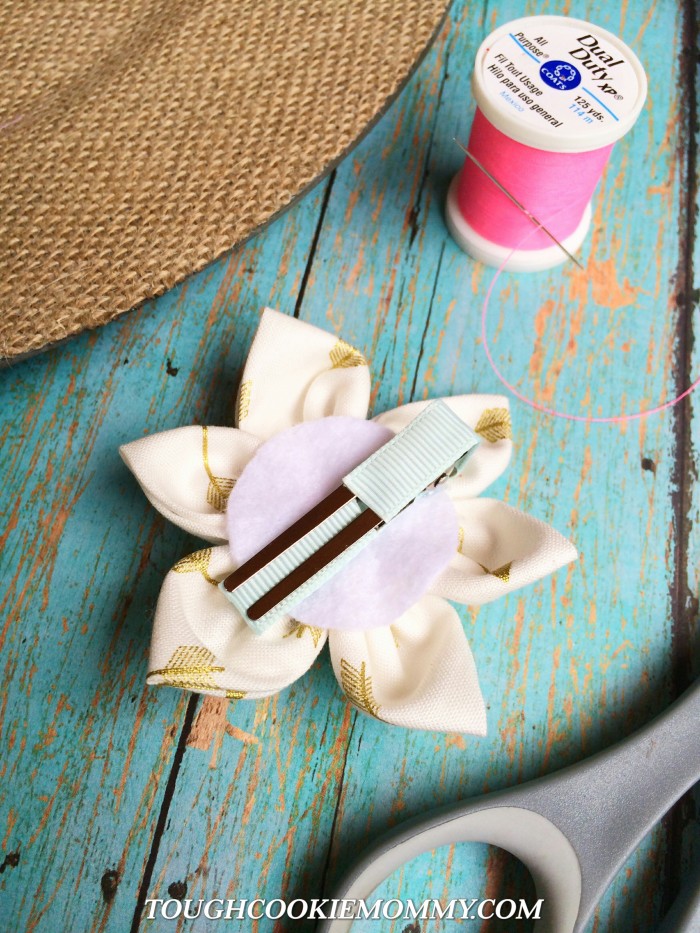 Your adorable clip is ready!
Let's Discuss:  Why do you think the special little girls in your life would love these Flower Clip hair accessories?
© 2015, Tough Cookie Mommy. All rights reserved.