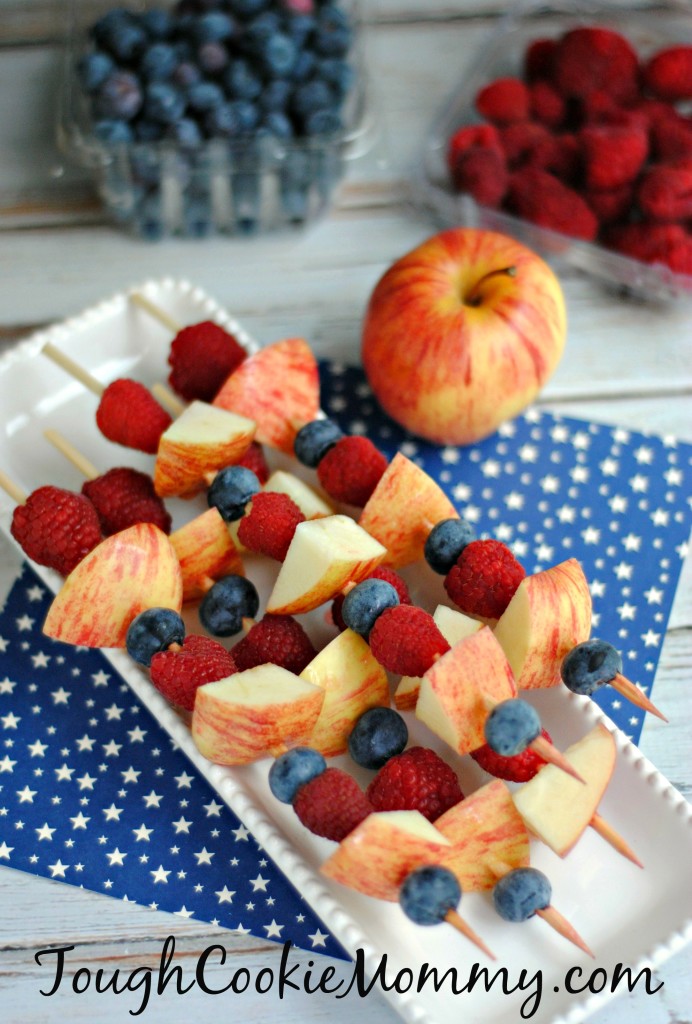 It's hard to believe that this weekend is already the Fourth of July!  We just finished school this last Friday in New York City and it is wonderful to be on vacation.  Our family is getting together this weekend to celebrate Independence Day and I am already planning some of the foods that I will prepare and serve when everyone gets together.
    The name of the game is easy to make and tastes good since I don't want to have to spend too much time in the kitchen.  Since all of the men in the family work in produce, I decided to make fruit the center of many of the dishes that we will enjoy.  This red, white and blue fruit skewers recipe is perfect for celebrating the Fourth and making sure everyone enjoys some fresh fruit!
Red, White and Blue Fruit Skewers
Ingredients –
1 pint of fresh blueberries
1 pint of fresh raspberries
2-3 apples
diced wooden shish kabob skewers
Directions –
1. Rinse your fruit and set aside.
2. Slide one piece of fruit onto the wooden skewer 1 at a time making a red, white and blue pattern. Repeat the pattern, filling the skewer.
3. Repeat until you have used all the fruit.
4. Serve immediately or cover and place in the fridge until ready to serve.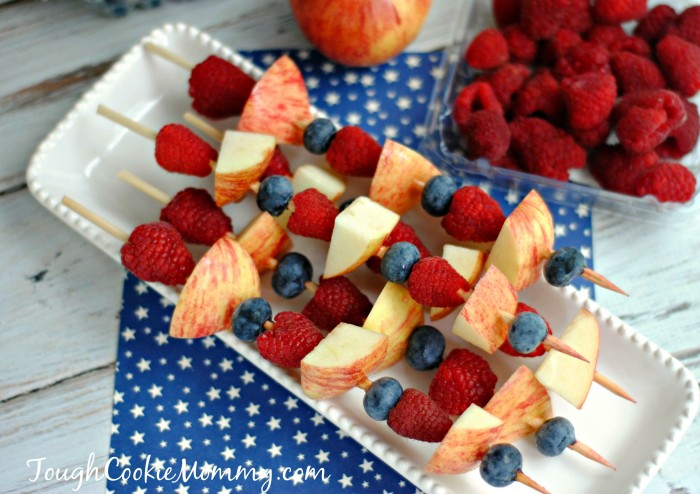 My boys loved helping with this.  It was easy and also a great way to work on pattern recognition.  After all, as an educator, I have to find ways to infuse a little learning into every activity that we do together as a family.  Little did they know that they were not only helping me prepare the skewers but training their eyes to recognize patterns at the same time!
Let's Discuss:  What are some of the dishes that you will be preparing for your family and friends to enjoy this weekend on the Fourth of July?
© 2015, Tough Cookie Mommy. All rights reserved.