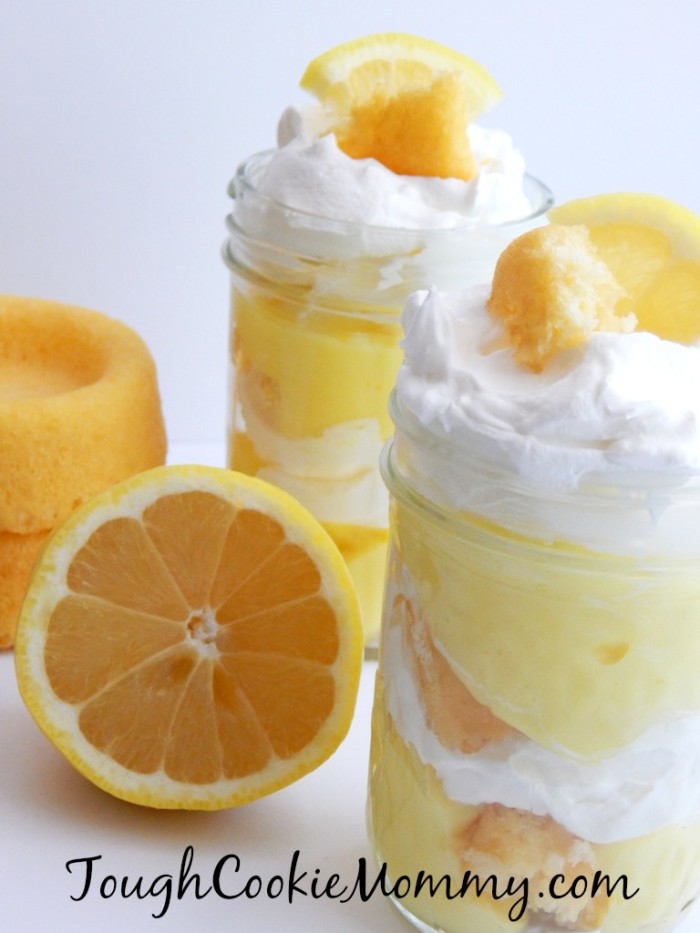 Now that Memorial Day weekend is behind us, I feel like the summer season is on the horizon.  It's so exciting to think about long, summer days enjoying some refreshing beverages along with my favorite desserts.  Being a teacher affords me the luxury of having summers off with both of my boys.  As a result, I like to spend every minute with them and not slaving away in the kitchen.  Many of the recipes that I prepare during the summer are quick and easy so I don't have to worry about taking valuable quality time away from my family.
    Premier Protein® offers a great-tasting shake packed with 30 grams of protein that come in 3 delicious flavors (Chocolate, Vanilla and Strawberries & Cream) and have 1 gram of sugar and 160 calories. The drinks are designed to fit an on-the-go, healthy lifestyle.
    This is perfect for our family because we love to take road trips and also enjoy our snacks while we are being active.  I love the Premier Protein® shakes because they can be enjoyed simply by drinking them but they are versatile enough to be included in some of my favorite recipes.
    It just so happens that my guys love to eat my Lemon Parfait treats when they are on vacation.  I've been making it for years but, this time, I decided to substitute the milk component in the recipe with Premier Protein® Vanilla Shake.  It was a perfect substitution because Premier Protein® shakes boast the following nutritional elements:
30g Protein – including all the essential amino acids
160 calories
1g Sugar
Low fat
24 vitamins and minerals
An excellent source of calcium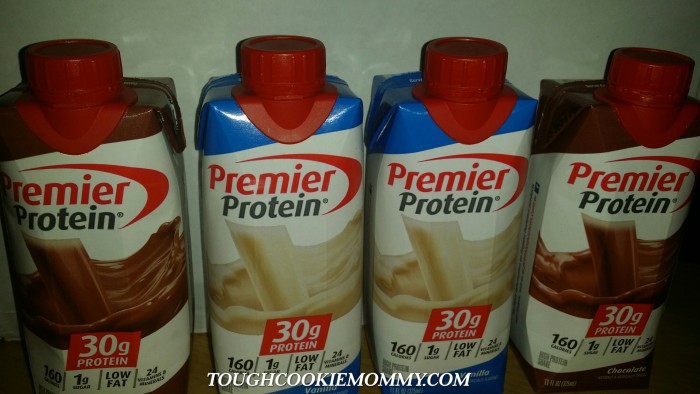 Here is the recipe that I used which contains only 5 ingredients:
Lemon Parfait
Ingredients:
1 Package of angel cake
1 Box of instant lemon pudding
2 Premier Protein® Vanilla Shakes
Lite whipped cream
Directions
–In a large bowl add the boxed lemon pudding and 2 Premier Protein® Vanilla Shakes.
-Whisk until the mixture is pudding like.
-Refrigerate for 15 min to help thicken it up a little bit.
-In a mason jar or bowl add pieces of the angel cake first, then layer with the pudding and whipped cream.
-Continue to add layers of the angel food cake, lemon pudding, and whipped cream until jar or bowl is filled. Top off with a lemon wedge and a piece of angel food cake.
Enjoy!
Let's Discuss:  What recipe would you use Chocolate or Vanilla Premier Protein Shakes in? 
GIVEAWAY:
Our Sponsor is giving away Premier Protein Shake Samples to 2 readers of Tough Cookie Mommy!  Join the Team Premier Advocate program (Join Now!) to gain exclusive access to deals and offers for the chance to win!  (Winners must join Team Premier in order to be eligible.)a Rafflecopter giveaway

#Sponsored: I'm required to disclose a relationship between our site and Premier Protein. This could include Premier Protein providing us w/content, product, access or other forms of payment or compensation. #ad
© 2015, Tough Cookie Mommy. All rights reserved.