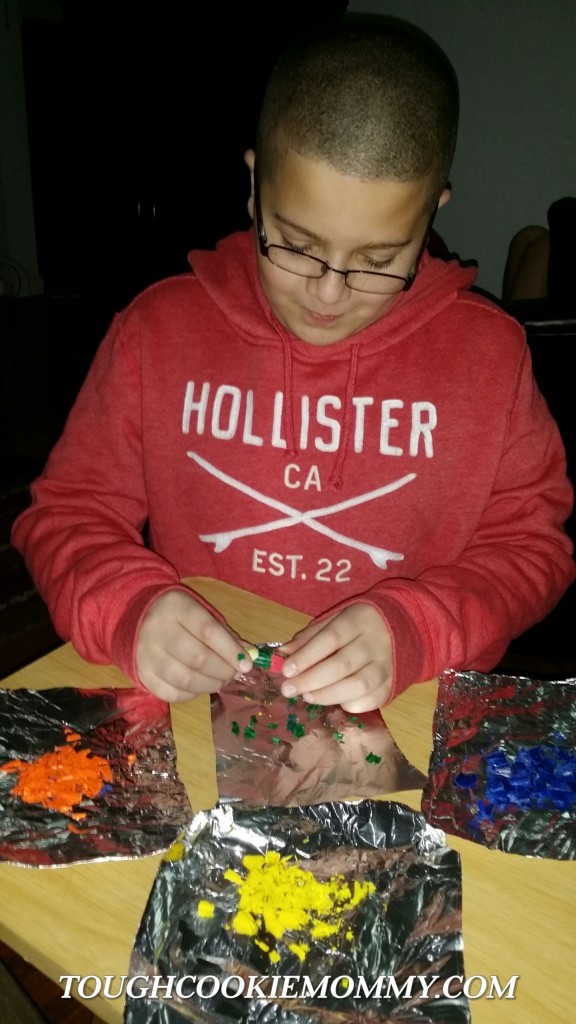 I've never been very good at Science.  As a matter of fact, I had to take the Biology Regents in high school a few times before I finally passed it.  As a result, I have been dreading some of the science projects that I knew my son would have to complete now that he is in middle school.  This week, he had to submit his first science fair project and we spent a lot of time choosing just the right activity that we could do here at home.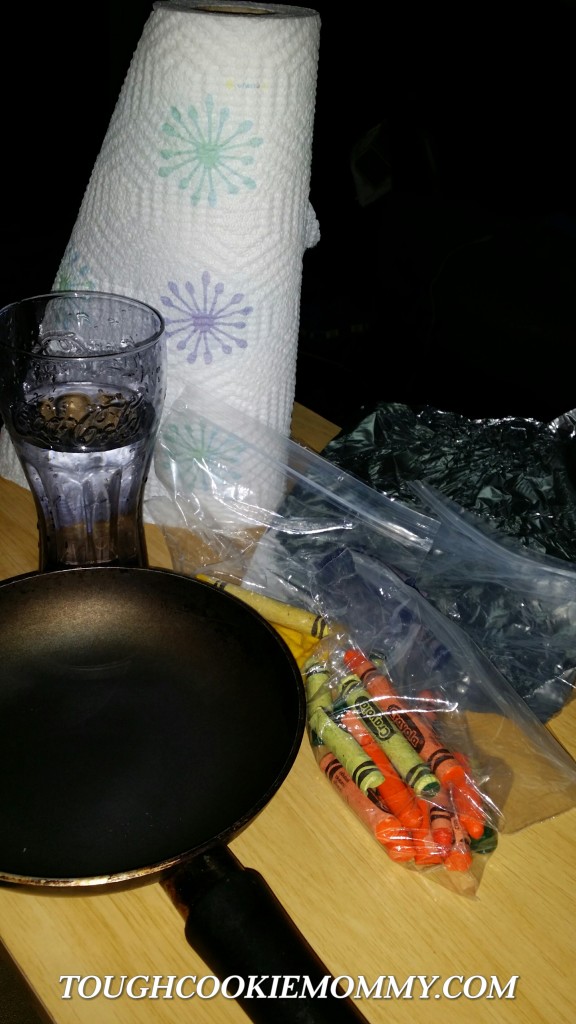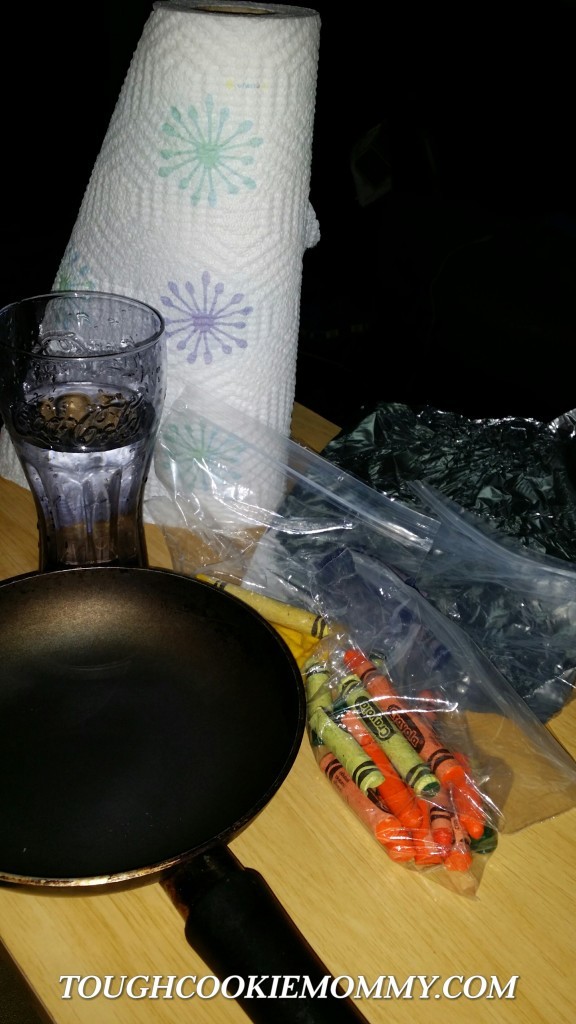 We finally settled on creating a simulation of the Rock Cycle using crayons.  It might sound like this is an easy project but, in all actuality, it is quite detailed and aimed at simulating how Sedimentary, Igneous, and Metamorphic rocks are created in nature.  I actually learned a lot myself about this process as I assisted my son through all of the steps.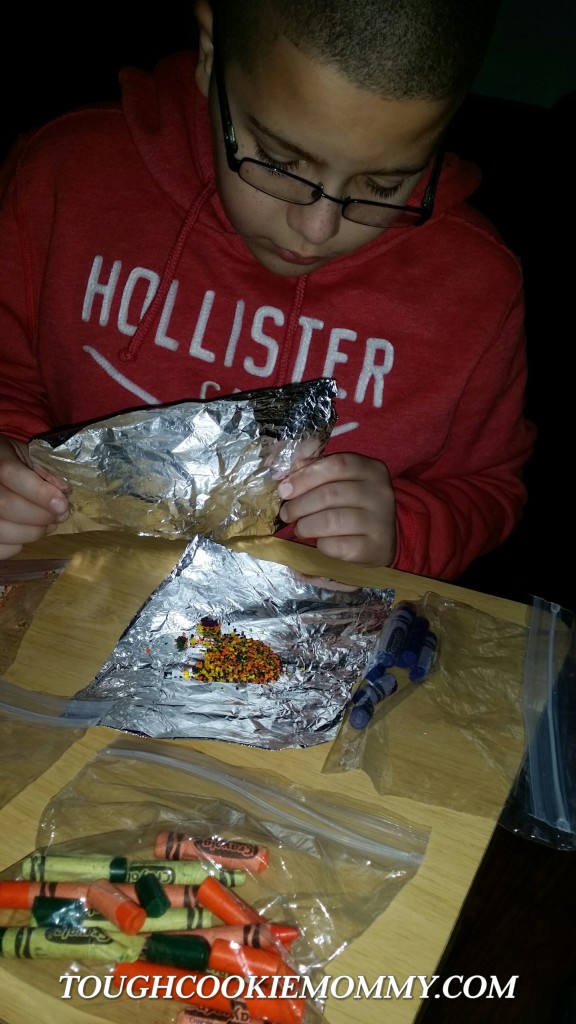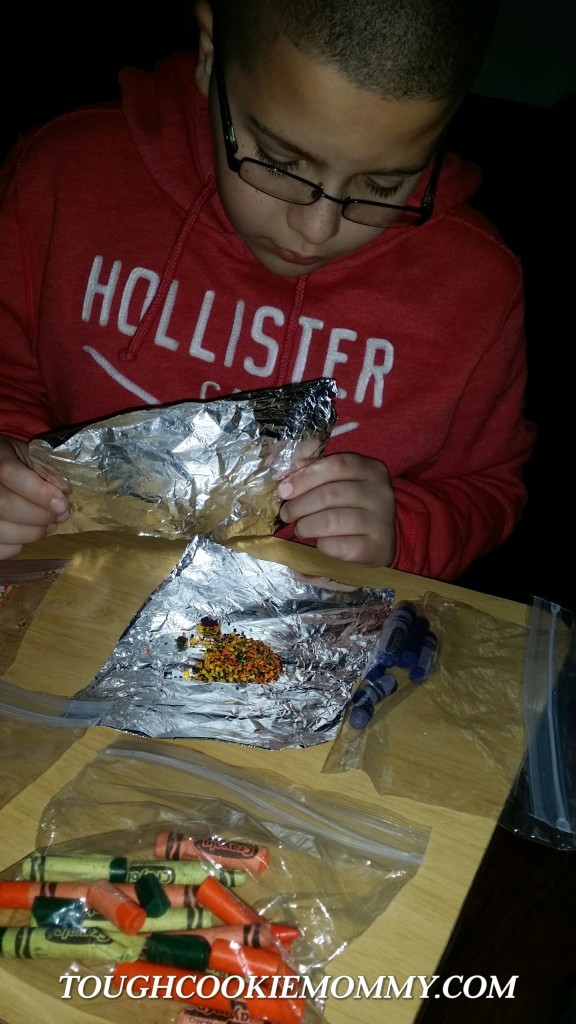 Since Sedimentary rocks are compacted and cemented together from sediments, we used crayon shavings that we pressed together in aluminum foil to create them.  We then went on to simulate Metamorphic and Igneous rocks by applying pressure and heat to the compacted crayon shavings.  The entire process was very interesting and even I was pleasantly surprised at how much the finished products looked like real rocks.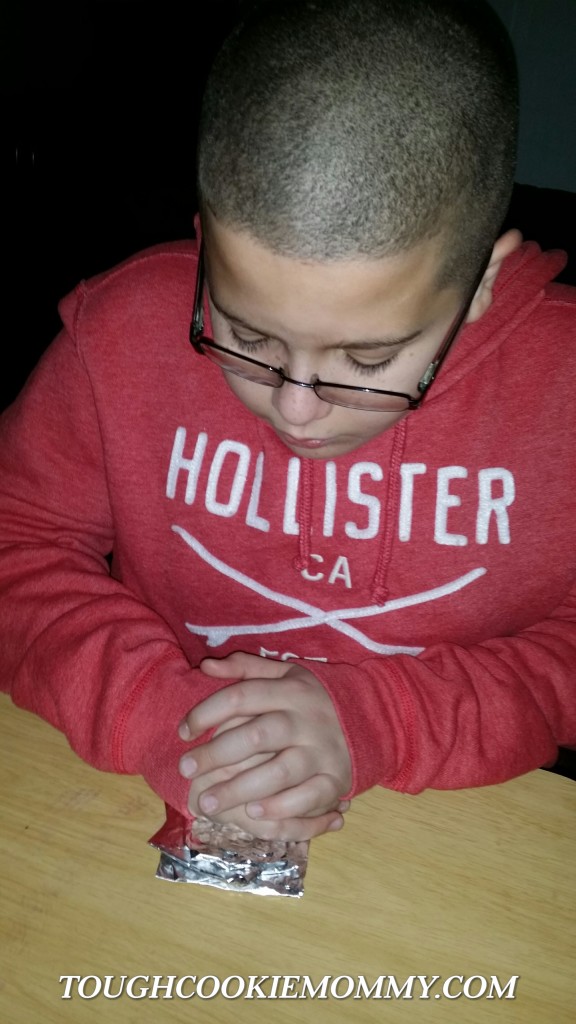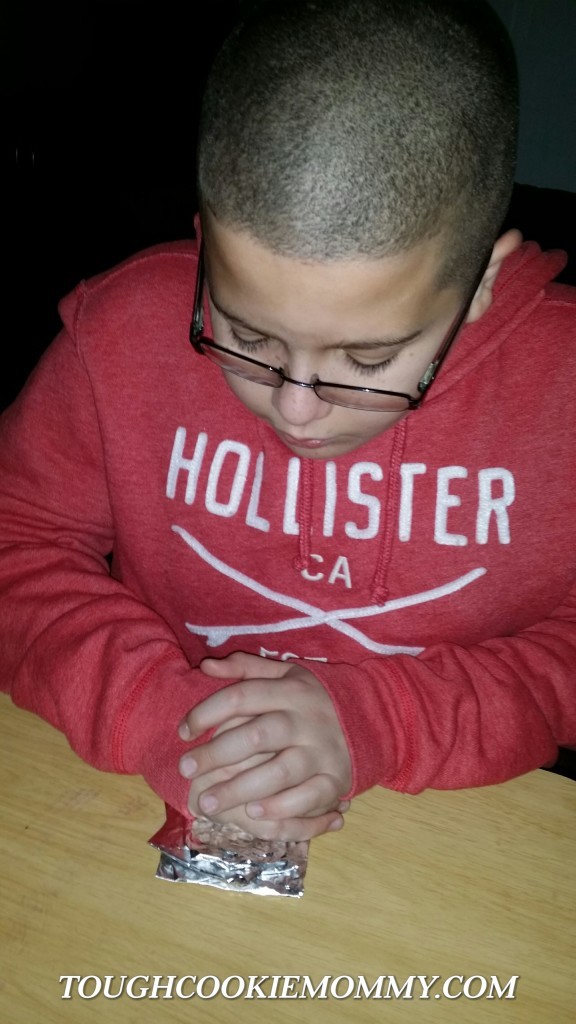 I took photos of my son doing the investigation throughout the entire process because I figured the pictures would be great visual aids to add to his poster board.  Tomorrow is his oral presentation and I'm confident that he will do a great job of explaining his project to his teacher and his classmates. I even had him practice reading his note cards to his brother and I this evening.  In hindsight, this was a great idea because he was able to learn how to properly pronounce some of the more difficult science vocabulary that he will have to explain.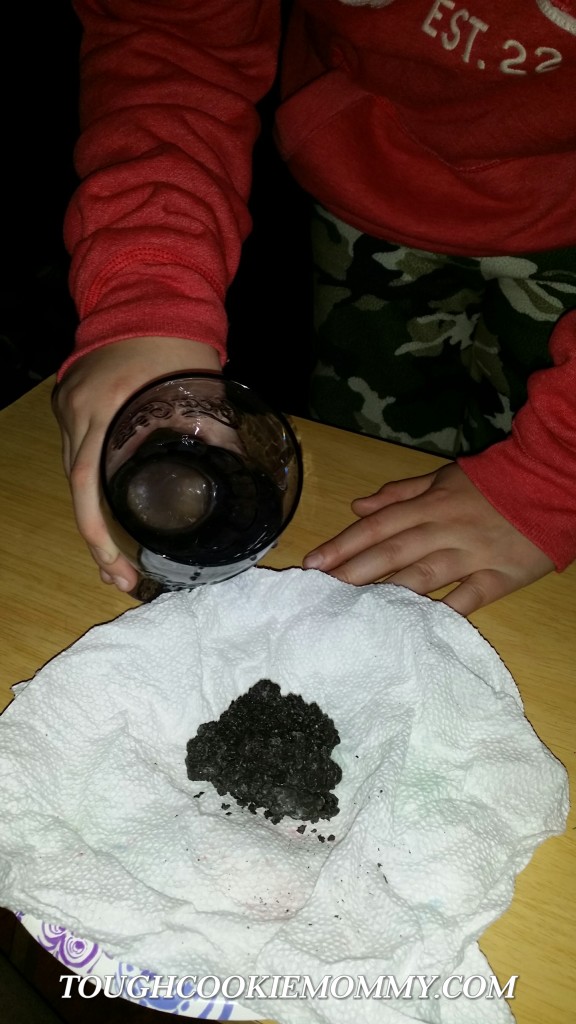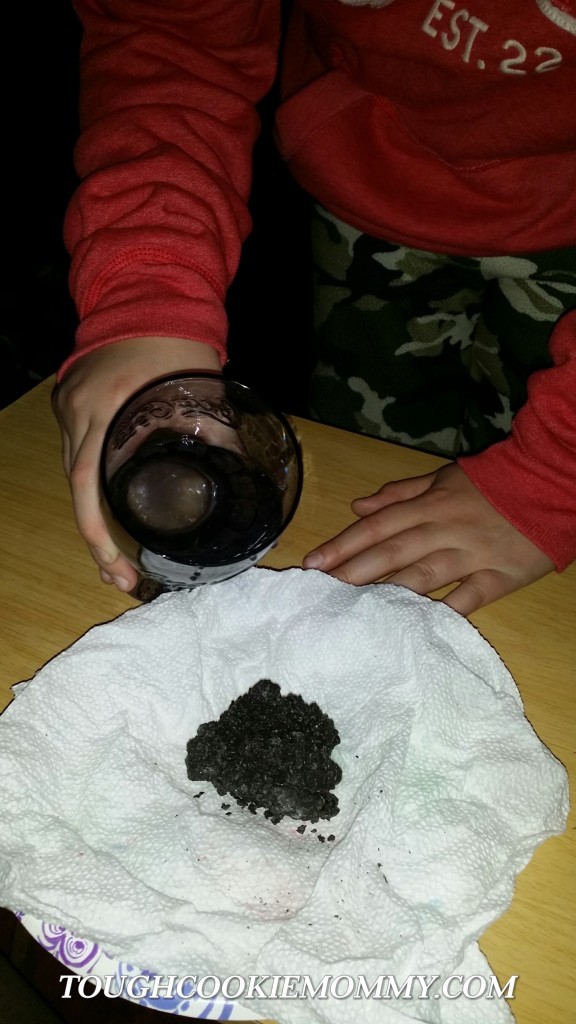 This entire experience has been great!  As an educator, I cannot stress enough the importance of taking an active role in supervising your children's homework and project assignments.  Not only is it a great way to spend quality time with them, but it is also a wonderful way to impart to your kids the importance of education and of taking pride in completing a task.  These will go a long way in instilling a sense of responsibility in getting their educations and excelling academically.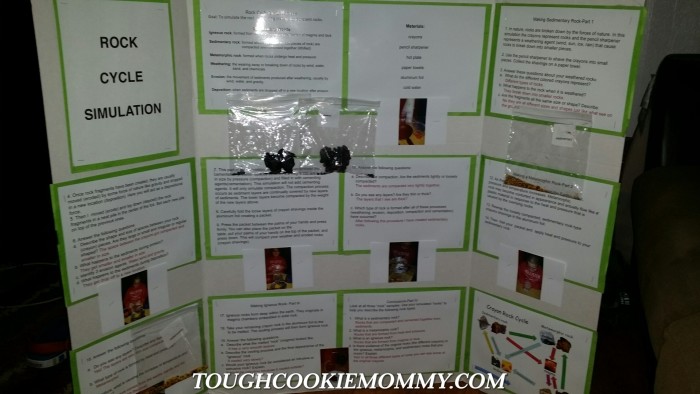 Let's Discuss:  What is the last school project that you helped your child complete and how important is it to you to supervise these types of assignments?
© 2015, Tough Cookie Mommy. All rights reserved.