*This is part of a compensated campaign with Latina Mom Bloggers and MilkPEP. However, all opinions expressed are my own.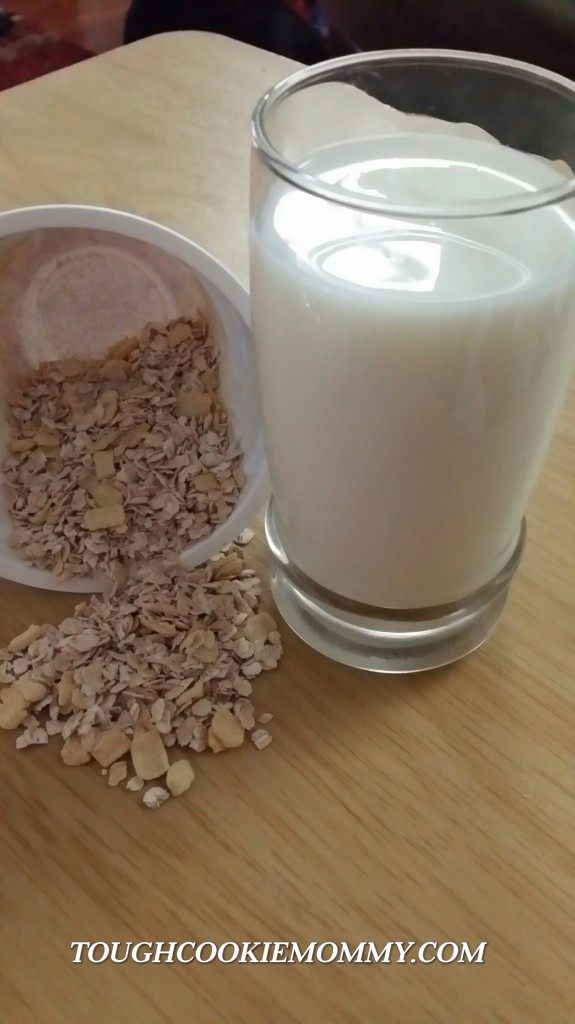 This week I have started to notice that the leaves are finally starting to change colors here in New York City.  I really love the Fall because the weather gets cooler and it is a busy and exciting time preparing for the upcoming holidays.  Everyone seems to be busy and productive and our home has returned to keeping up with school schedules, extracurricular activities, and sports.
    Since Hispanic Heritage Month is also in the Fall, many Latino families like ours also enjoy this time of the year because it allows them to share time-honored traditions with their families and loved ones.  Preparing food together and sharing family recipes is an integral part of our culture.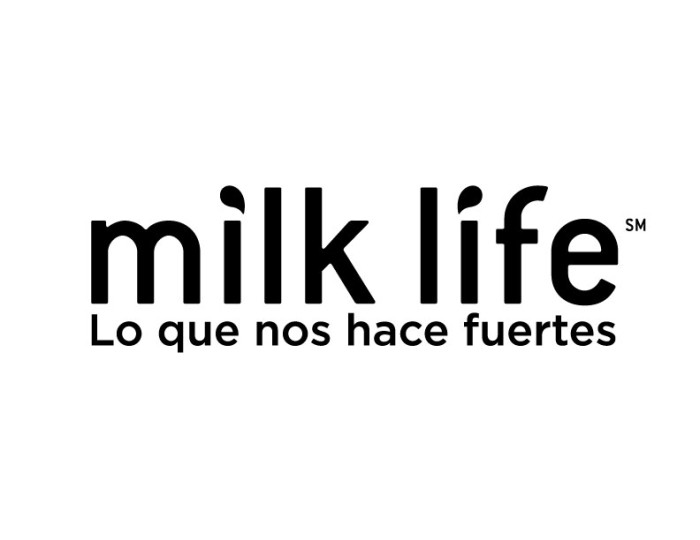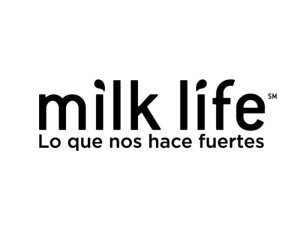 Many Latino family recipes contain milk as a key ingredient.  Growing up in Spain, I can still recall the delicious cheeses that were served during the afternoon when kids were enjoying their merienda or afternoon snack.  In my grandmother's house, all of us kids had to drink a glass of milk with every meal.  She would always remind us that drinking milk would make us big and strong because it contained calcium for strong bones.  We were not allowed to get up from the table unless we drank the whole glass.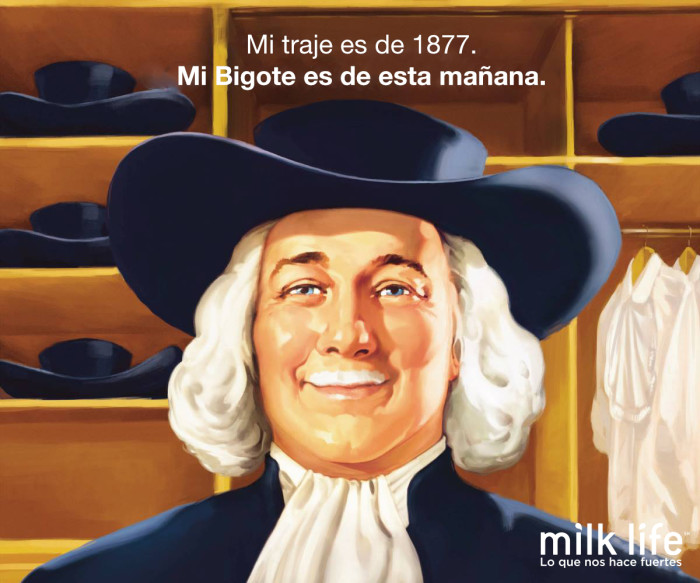 Now that I have my own family, my boys love drinking milk and I try to incorporate it into many of our meals and my recipes.  Since we are always on-the-go I love to prepare smoothies for them to enjoy in the car on the way to school.  By adding oatmeal to their smoothies, I make them creamier and I know that they are also getting extra protein, Vitamin A, and Potassium.  Our Oats and Apple Smoothie recipe is always a huge hit with our boys and you can use the recipe below to make it for your kids too!
Oats and Apple Smoothie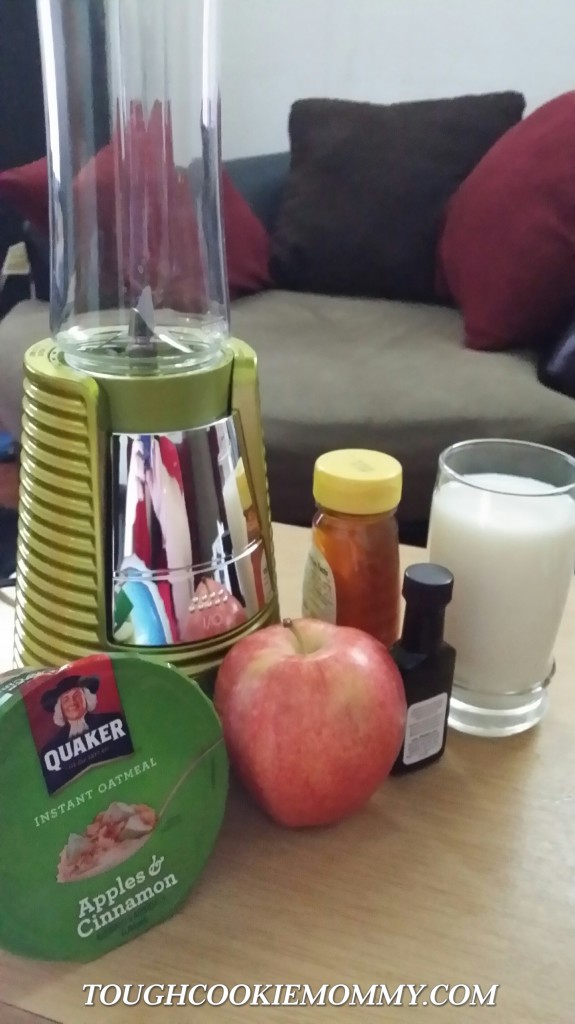 Yield: 2 servings
Ingredients
2 cups milk
1 medium apple
4 tablespoons of Quaker®oatmeal
2 tablespoons honey
½ teaspoon vanilla extract
Preparation method
1.Mix all ingredients using a blender. Serve immediately.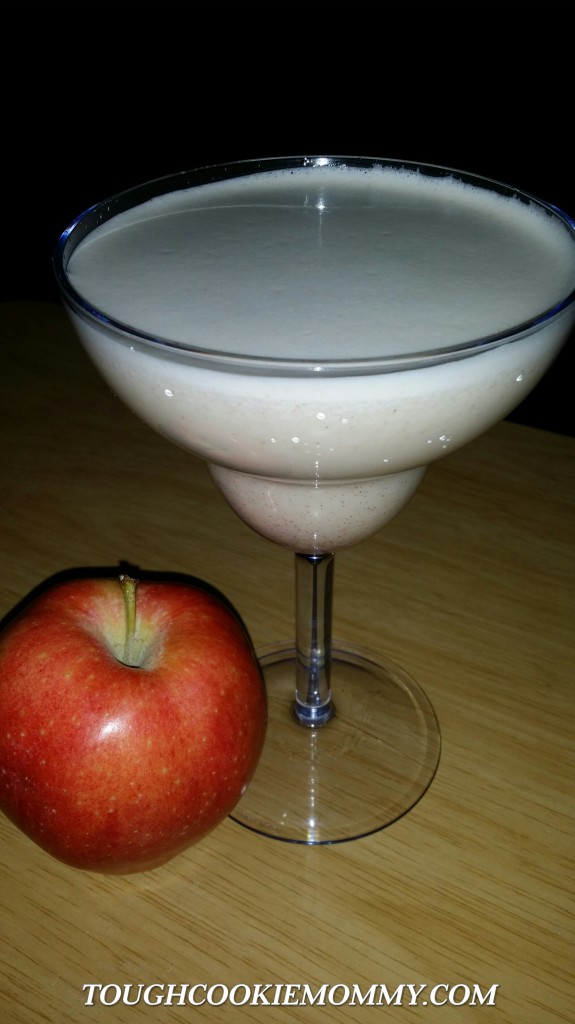 You can get additional recipe ideas and nutrition ideas and tips on how to incorporate more milk and oatmeal into your family recipes by visiting Fuertes con Leche and Quaker en español.
    The Spanish infographic below also explains how beneficial adding protein to your breakfast is: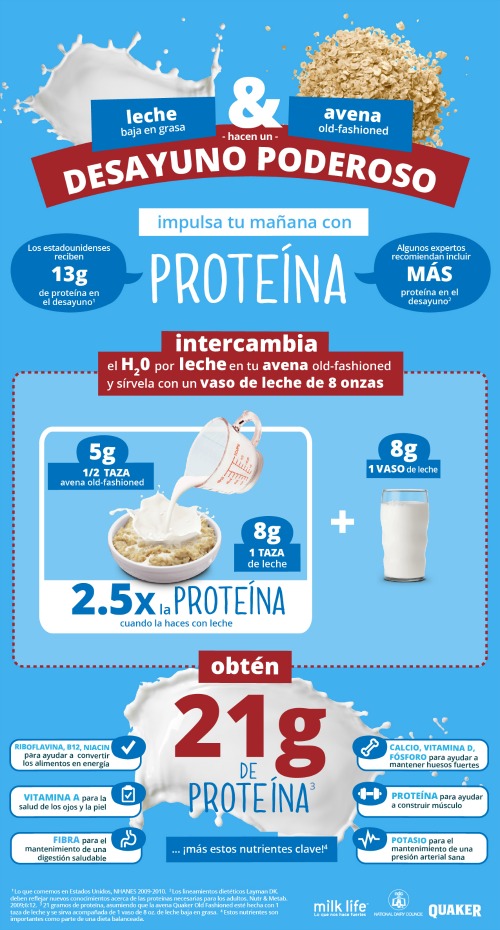 Let's Discuss:  What family recipes do you include milk in?
As a Latina mom, I love milk and share this tradition w/ my boys as part of our Latino heritage! #herencialeche #Ad
Disclosure:  This is part of a compensated campaign with Latina Mom Bloggers and MilkPEP. However, all opinions expressed are my own.  I only recommend products or services I use personally and I believe will be "family friendly." I am disclosing this in accordance with the Federal Trade Commission's 16 CFR, Part 255 "Guides Concerning the Use of Endorsements and Testimonials in Advertising.
© 2014, Tough Cookie Mommy. All rights reserved.