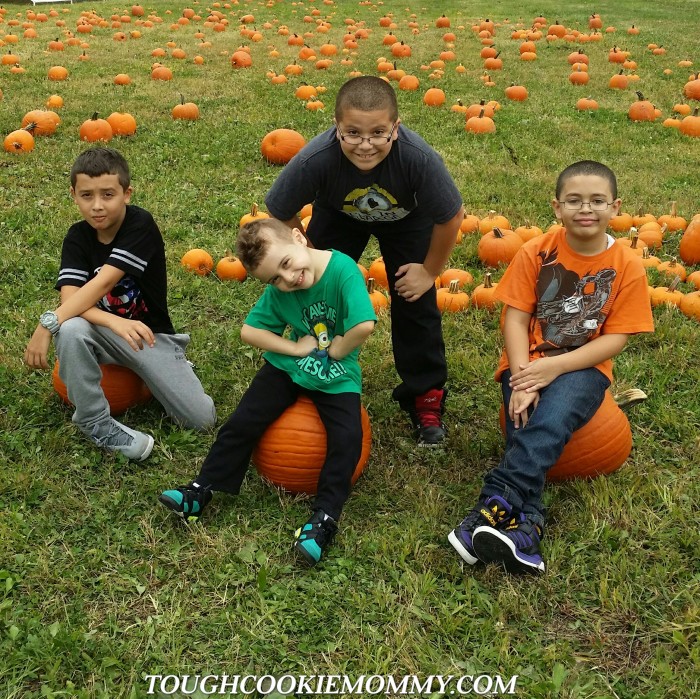 Last weekend, I had the pleasure of taking the family to visit Prospect Hill Orchards in the beautiful Hudson Valley in New York State.  You can pick your own apples, pears and pumpkins there and it is very family-friendly.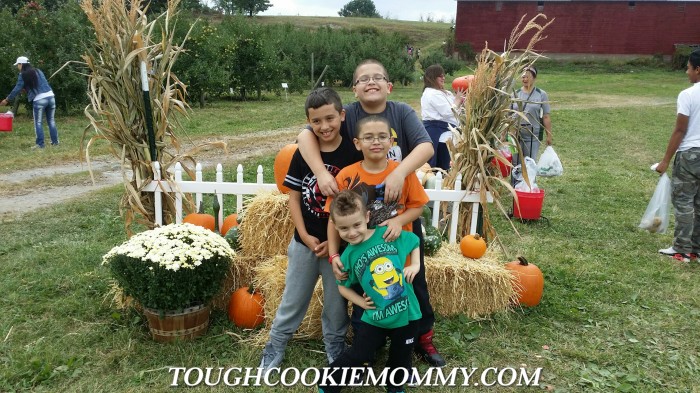 We've never been pumpkin picking before so we were very excited to see all of the different pumpkin varieties and to decide on just the right ones for our Fall and Halloween decor.
The truth is that I knew very little about picking just the right pumpkins before we set out on our adventure.  I did a little research to find out how to pick a pumpkin prior to heading out.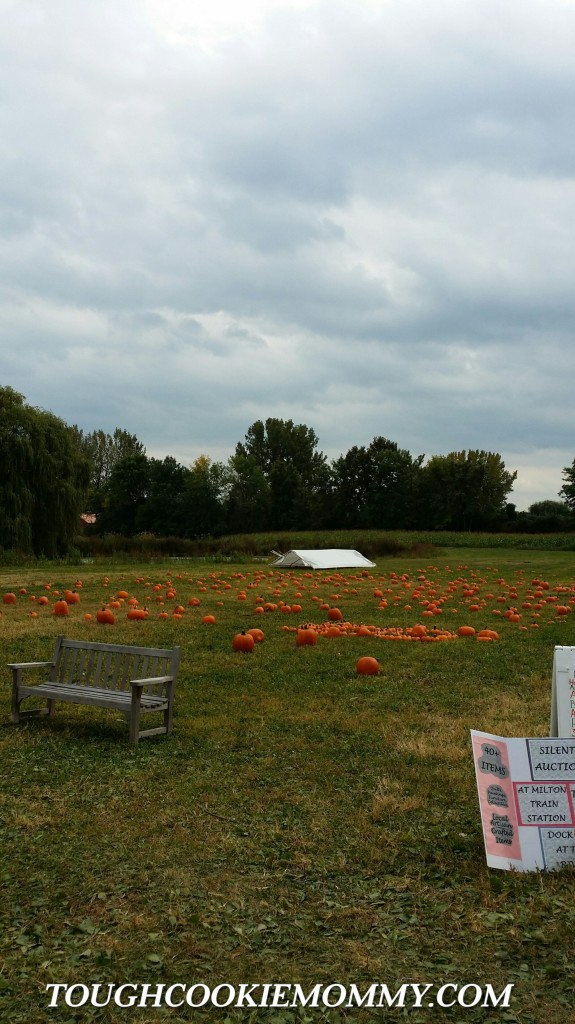 Many of you will probably be picking or purchasing your own pumpkins now that we are heading into the month of October and the season for Halloween.  I figured you could probably use some pumpkin picking tips too.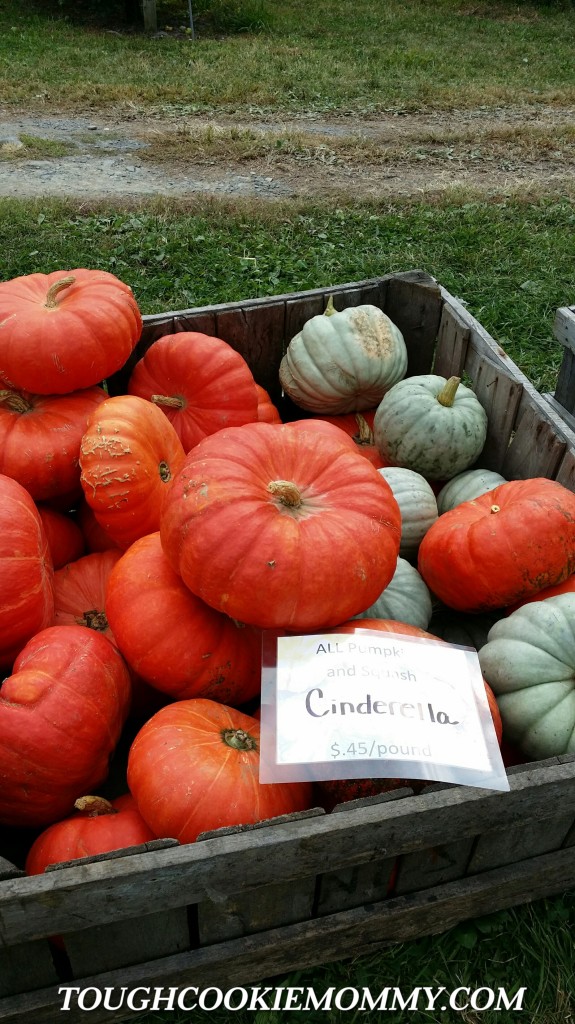 Here is what I learned about picking the right pumpkin:
It is much better to pick your own pumpkin at a pumpkin patch than purchasing one at the store.  The obvious reason for that is that you can be assured that you are getting one that is fresh.
The best pumpkins are the ones that have a bright, orange color without mold, mushy spots, bruises, dents, or scratches.
Unripened pumpkins last longer so it is important to knock on the shell because ripe pumpkins will make a hollow sound when you do so.
When picking pumpkins directly from the vine, make sure it is attached with a stem and that both the vine and the stem are dry and brown.
The condition of the pumpkin's stem determines how fresh the pumpkin is and shouldn't be shriveled or crumbly.
Never grab a pumpkin by its stem.  It could rip off due to the weight of the pumpkin and will cause it to rot very quickly.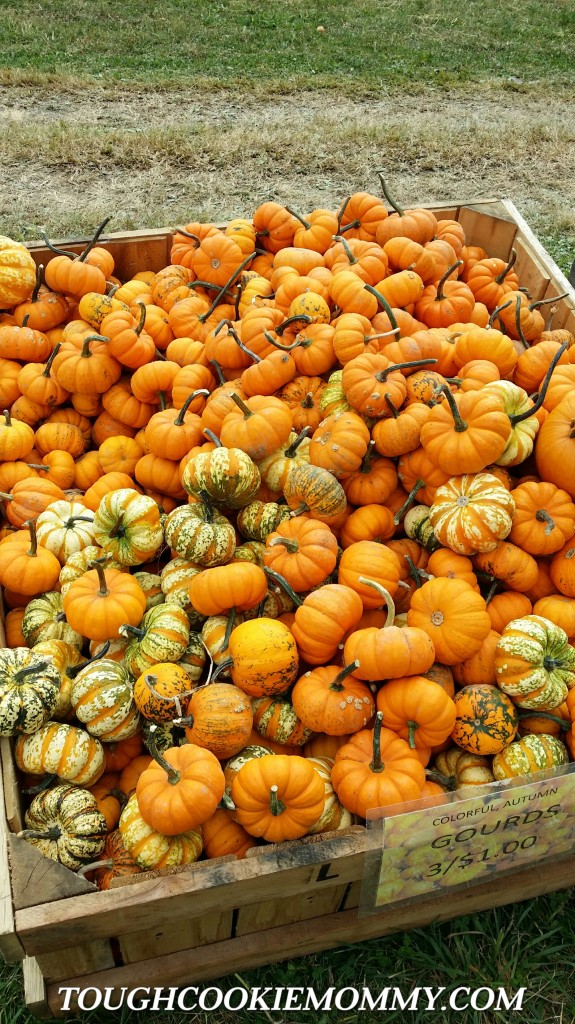 If you visit a farm like Prospect Hill Orchards, they usually have a big selection of other Fall veggies like gourds and squash.  You can add those to your pumpkin collection for a fun Fall display.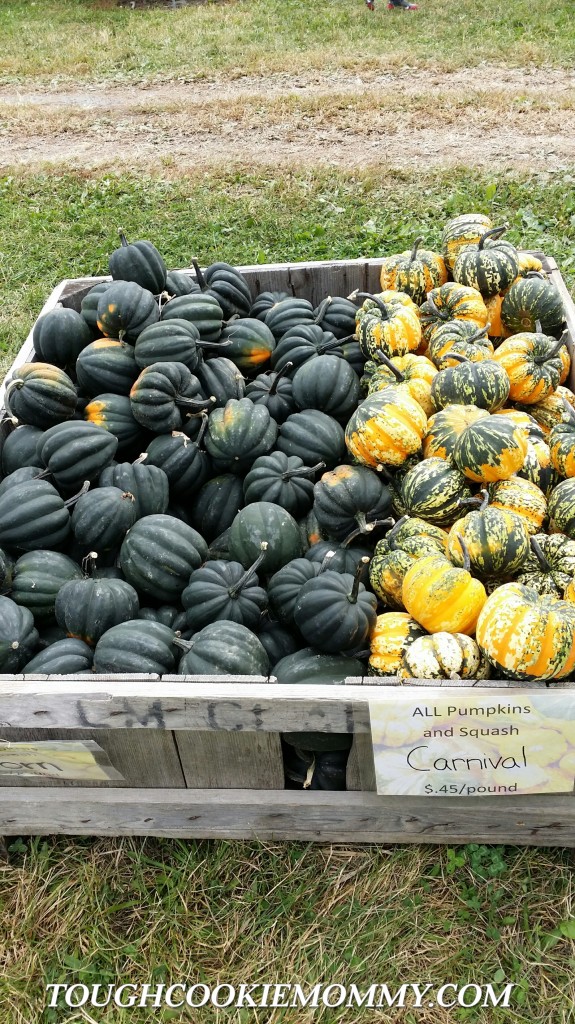 In the end, you will be very happy that you shared this Fall rite of passage with you children and loved ones.  They will treasure these precious memories for years to come!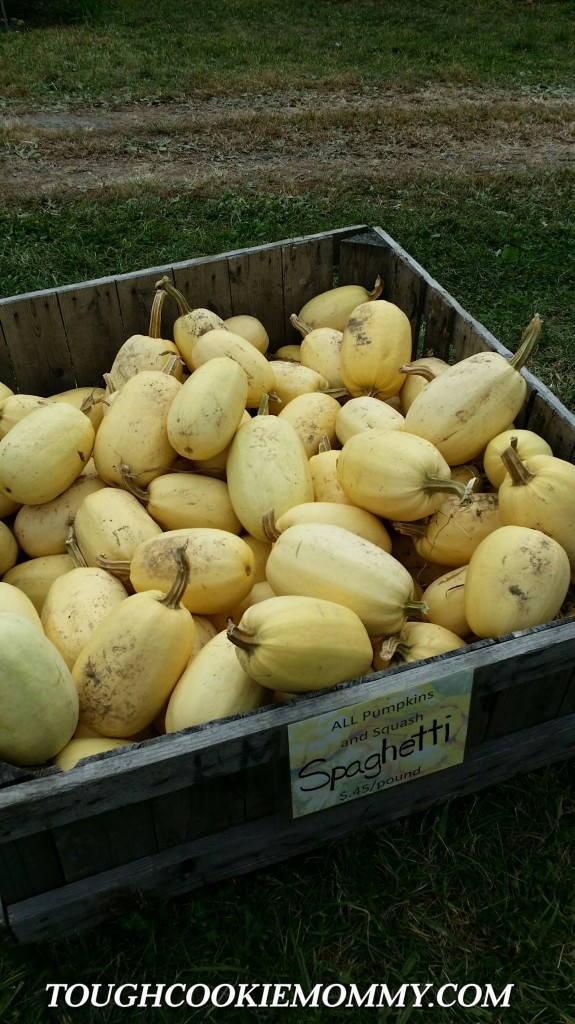 Let's Discuss:  What are you planning to use pumpkins for this Fall season?
© 2014, Tough Cookie Mommy. All rights reserved.