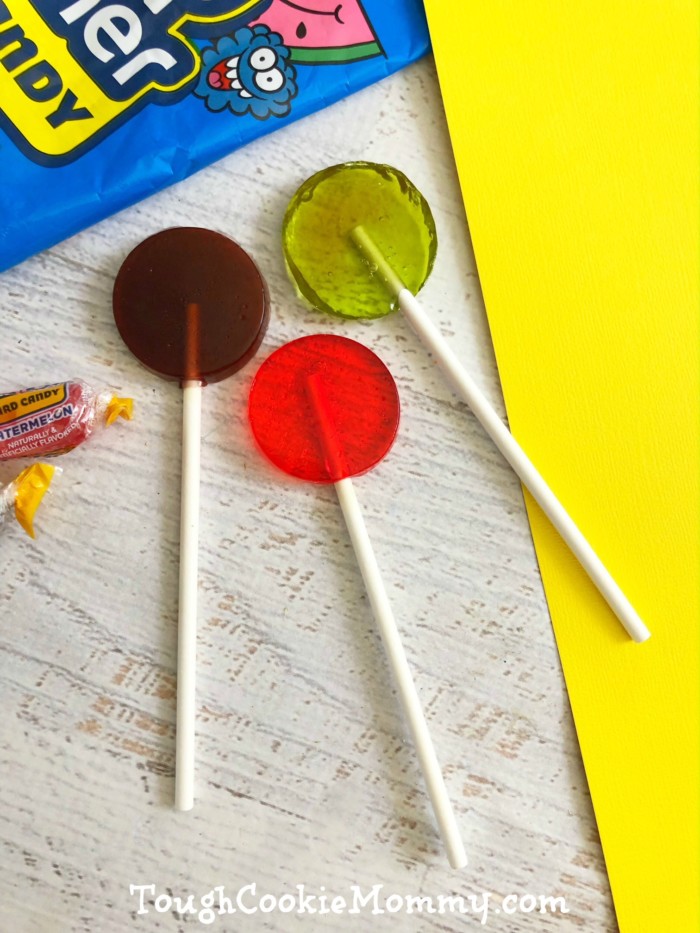 This past Saturday, I was so excited to be able to enjoy some warm weather with my family here in New York City. Just to to feel the sun on my face and spend some time outdoors did wonders for my mood and put a big smile on my face. Since my sons and nephews were together all weekend, I decided to make some special treats for them to enjoy. I don't always indulge their sweet teeth but I wanted to to celebrate the possibility of spring finally starting.
Some of my all-time favorite candies are Jolly Rancher Candies. I can still remember going to the corner store with my grandmother in the Soundview section of the Bronx and buying a handful of the sweet and colorful delights. Eating them always made me happy and I wanted to see what other delectable and yummy treats I could make with them. It turns out that they are just as delicious when melted and made into lollipops and the kids love them because they can enjoy them while they ride up and down the block on their scooters!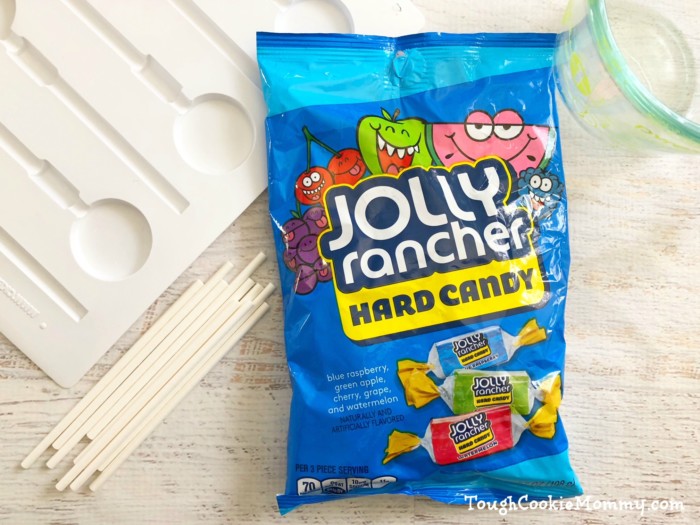 Jolly Rancher Lollipops
Ingredients:
Jolly Rancher Candies
4" Lollipop sticks
Coffee mug
Lollipop mold
Non-stick butter cooking spray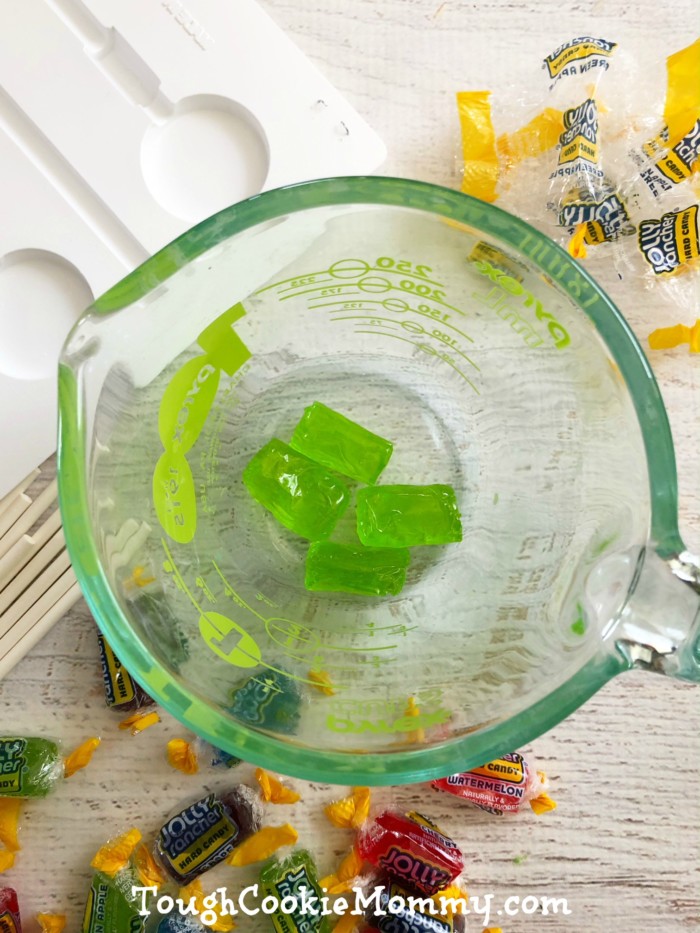 Directions:
1. Unwrap 4 jolly rancher candies and place them in a coffee mug.
2. Lightly spray a non stick cooking spray in the sucker part of the mold and wipe out with a paper towel.
3. Microwave for 30 seconds on 60% power and then microwave for another 15-30 seconds on 80% power (your mixture should be bubbling, caution it's very hot).
4. Carefully and quickly pour your melted Jolly Rancher into your sucker mold.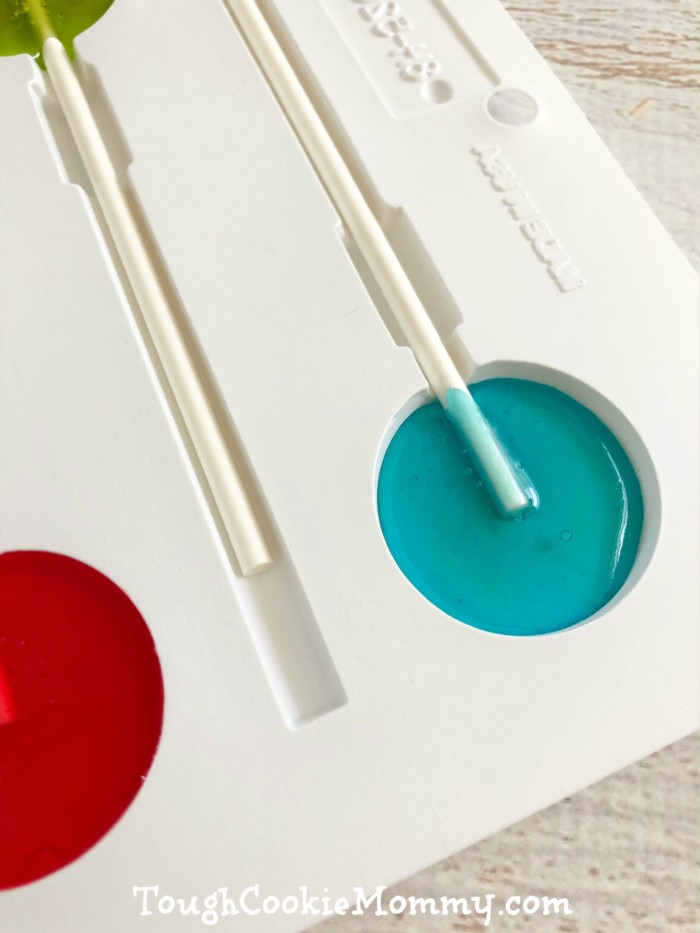 5. Rinse your mug with hot water until the leftover candies have melted off (this takes a minute or so).
6. Switch colors of Jolly Ranchers and repeat steps.
7. Place in freezer for 15 minutes and your suckers will pop right out.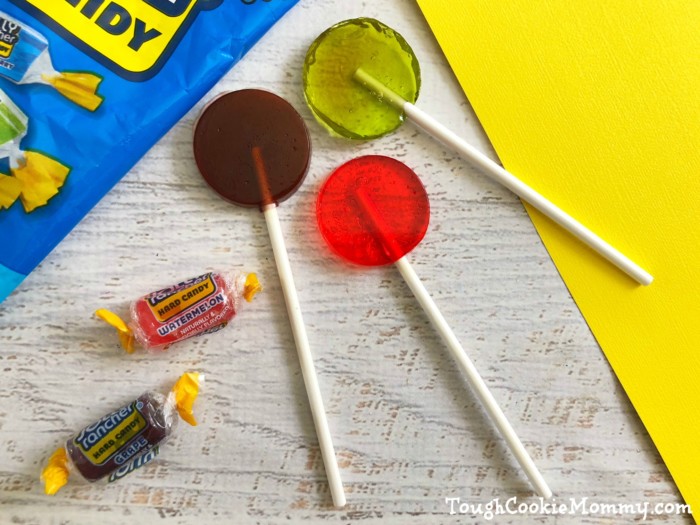 Let's Discuss: What event or celebration do you think these Jolly Rancher Lollipops would be perfect for?
© 2018 – 2019, Tough Cookie Mommy. All rights reserved.