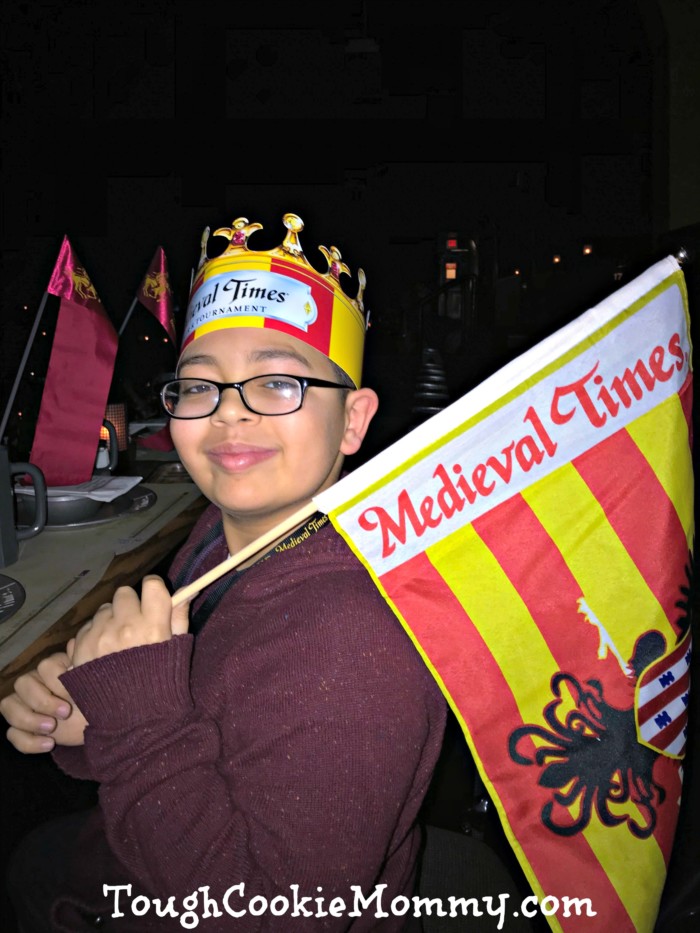 After years and years of casting the king as the lead at Medieval Times, there is now a queen leading the entire kingdom. She inherited the throne after her father passed away and prides herself for being a firm and kind ruler who elicits the respect and admiration of all her loyal subjects. Since we have been huge fans of Medieval Times for years, we were beyond thrilled to go meet the queen last week.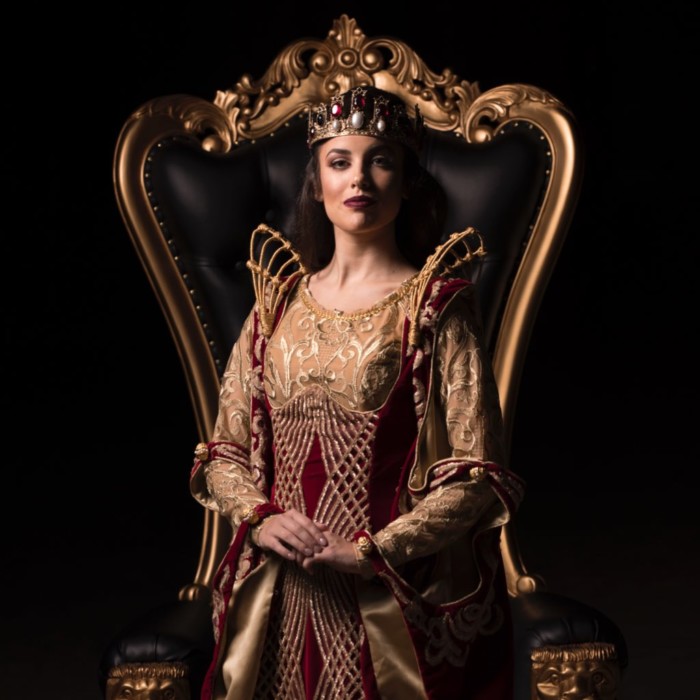 If you have never been to Medieval times, you have no idea what you are missing. Families enjoy dinner and a show as they are catapulted to medieval Spain within the stone walls of their 11th century-style castle. You are welcome to dine with Queen Maria Isabella and her royal court. As her noble guests, everyone feasts on garlic bread, tomato bisque soup, roasted chicken, sweet buttered corn, herb-basted potatoes, the pastry of the castle, coffee and two rounds of select beverages.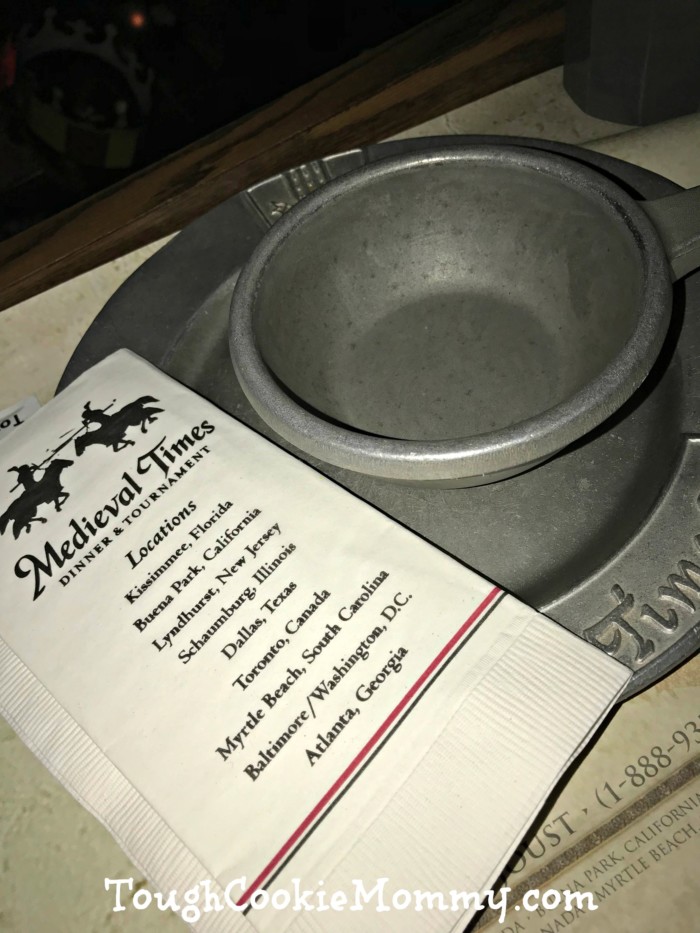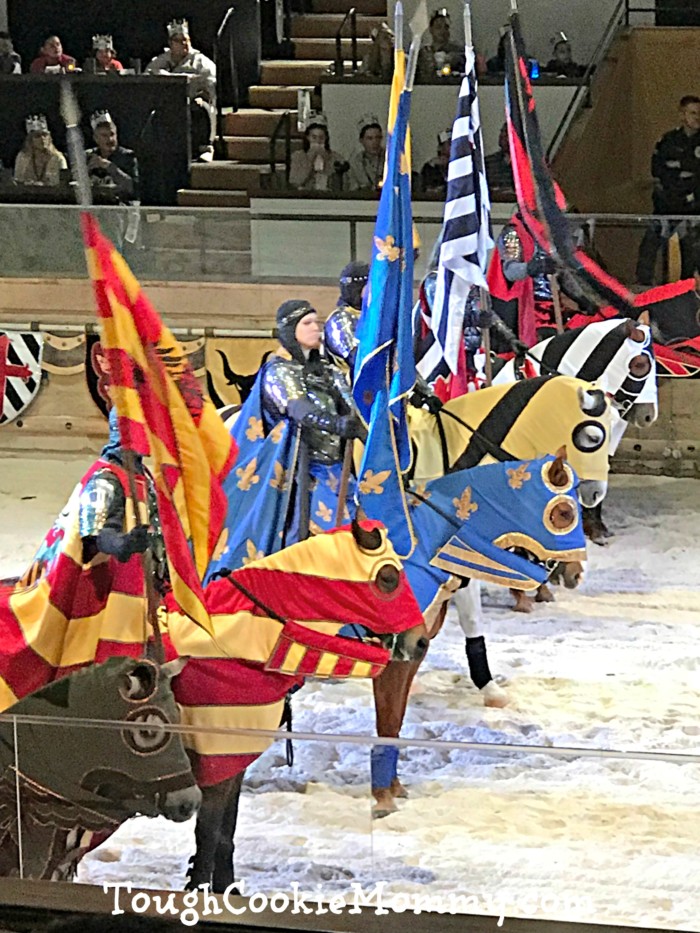 We loved watching the battles between the knights right in front of us as they competed against one another in jousting, sword fighting, and horsemanship. Not to mention the once-in-a-lifetime experience of watching the flight of the royal falcon as it spread its majestic wings above all of us. It was like nothing that we had ever observed before and it literally took our breath away!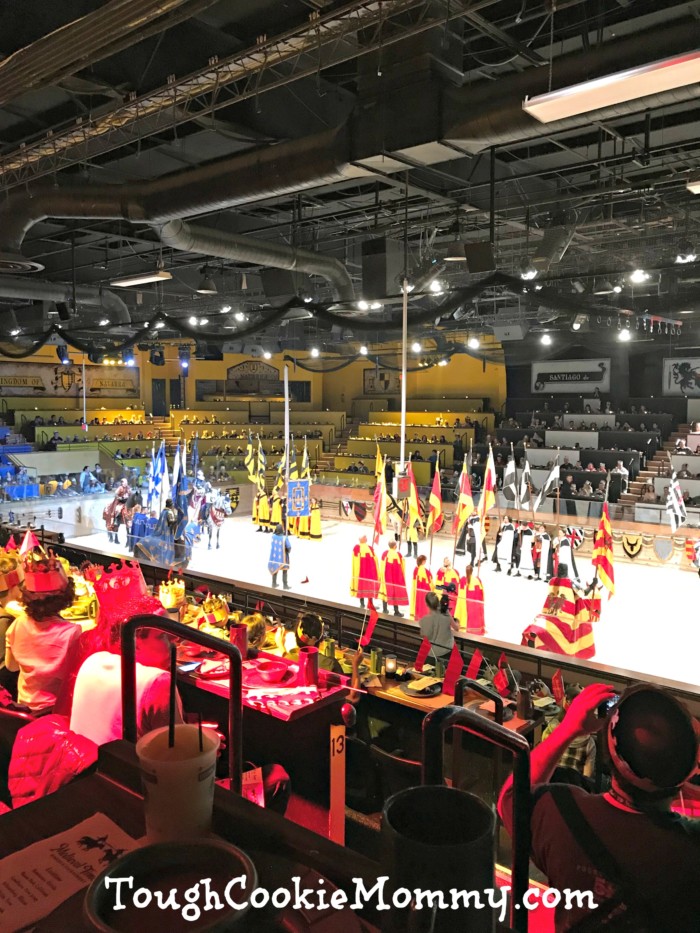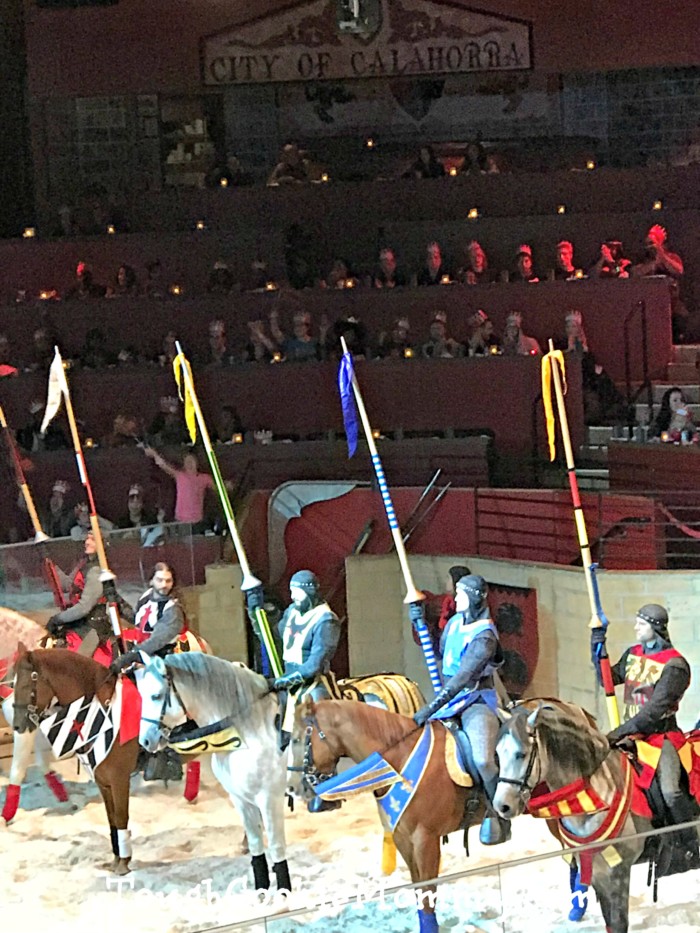 You can even bring your celebration to the castle! Many families were celebrating birthdays, anniversaries and other special occasions while we were there and it was so much fun to hear their names acknowledged and called out by Queen Maria Isabella during the show. Make sure you take your family to meet Queen Maria Isabella and all her brave knights. At Medieval Times, they don't just treat you like royalty, you ARE royalty!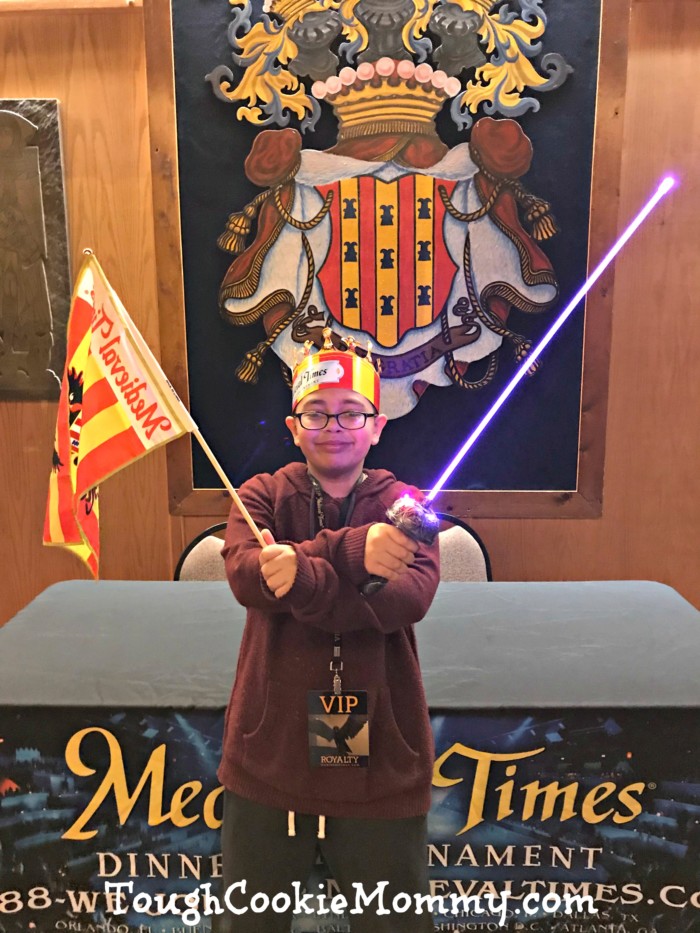 Let's Discuss: What do you think you and your family would enjoy the most about visiting Medieval Times?
GIVEAWAY: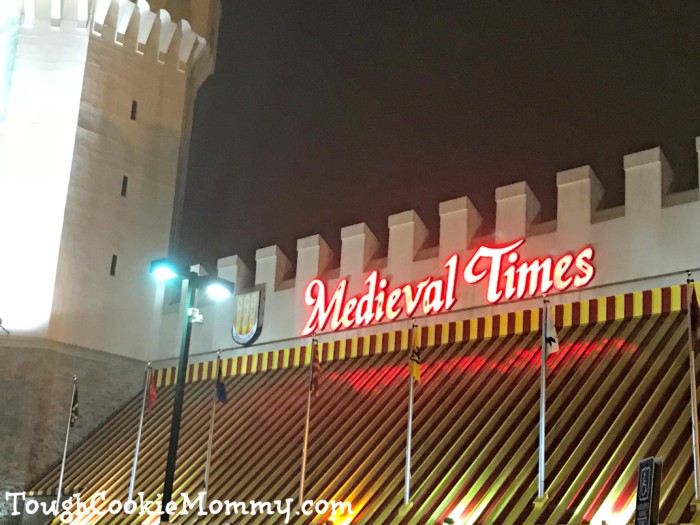 Our Sponsor is giving away a family 4-pack of tickets to see the show at Medieval Times New Jersey to one reader of Tough Cookie Mommy!a Rafflecopter giveaway

Disclosure:  I participated in this campaign on behalf of Medieval Times. I was invited to a show and received a promotional item as a thank you for participating and to facilitate this review.  All opinions are 100% my own.  I am disclosing this in accordance with the Federal Trade Commission's 16 CFR, Part 255 "Guides Concerning the Use of Endorsements and Testimonials in Advertising."
© 2018, Tough Cookie Mommy. All rights reserved.