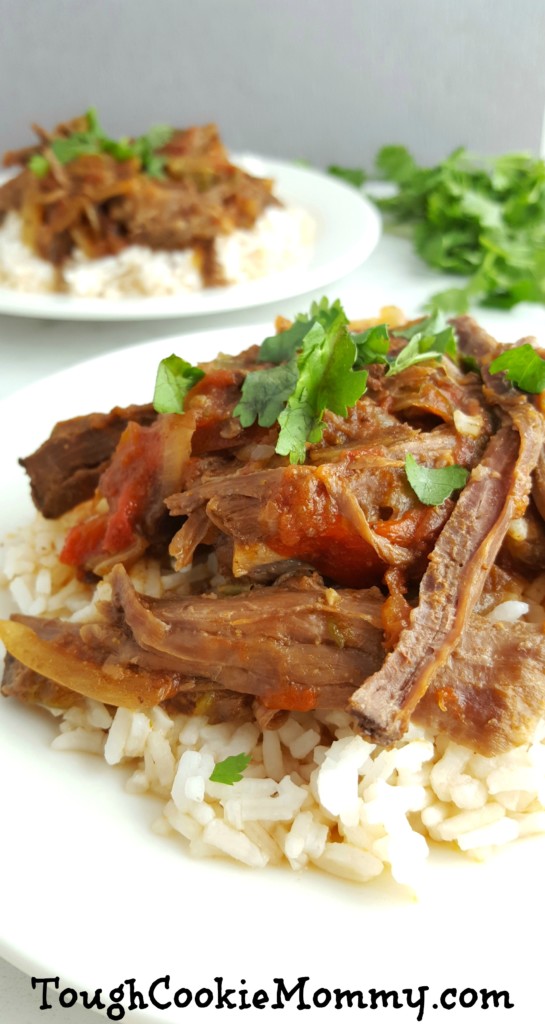 My husband is part Cuban which means that I get to sample the most delicious foods and recipes at all of his family's gatherings.  One of my absolute favorites is Ropa Vieja which is a Cuban dish consisting of shredded beef that usually is derived from either skirt or flank steak.
    The term "Ropa Vieja" actually means "Old Clothes" in Spanish because that is what the shredded meat in this dish actually looks like.  I've always loved this dish when it has been prepared by my In-laws because the beef is always tender and so very flavorful.  Since I have committed to using my slow cooker a lot more lately, I wanted to try making this dish in it.  Here is a delicious Slow Cooker Ropa Vieja recipe: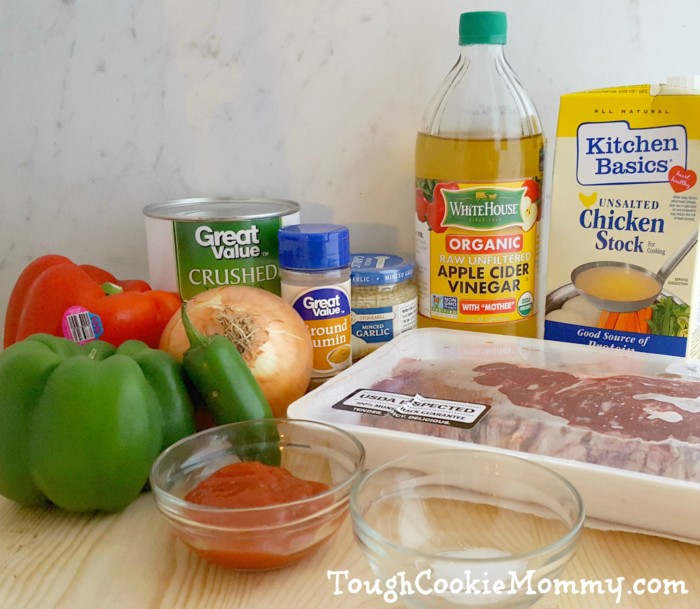 Slow Cooker Ropa Vieja Recipe
Yields: 4 Servings
Prep Time: 15 Minutes | Cook: 8 Hours
Ingredients:
1 15 oz can crushed tomatoes
1 ½ pounds skirt steak or flank steak
2 bell peppers (1 red and 1 green), sliced thin
1 jalapeno pepper, sliced (can leave seeds or remove depending on preference)
1 small onion, thinly sliced
¼ cup chicken stock
3 tablespoons ketchup
1 tablespoon apple cider vinegar
2 cloves garlic, minced
1 ½ teaspoons ground cumin
¾ teaspoon salt
Optional: cilantro for garnish
Directions:
Add crushed tomatoes, chicken stock, ketchup, apple cider vinegar, garlic, cumin, jalapeno and salt to a slow cooker. Stir once. Add the steak, bell peppers and onions. Toss in the tomato mixture to coat. Cover and cook on low for 8 hours, undisturbed.
Uncover and shred the meat with two forks. Serve over rice with chopped cilantro (optional) garnish.
    As you can see, it is really easy to make this dish in the slow cooker.  Being a busy Working Mom, I am always looking for the easiest ways to prepare delicious meals for my family that don't require a lot of work.  This delicious recipe is a convenient spin on a traditional Latin dish that does not disappoint when it comes to flavor!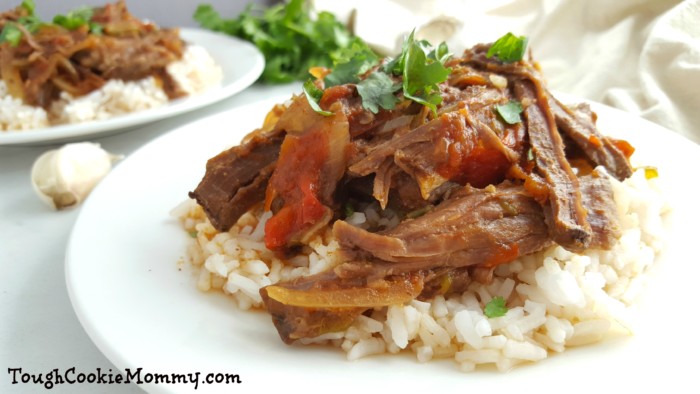 Let's Discuss:  What are some traditional cultural dishes that you have tried making in your slow cooker?
© 2017, Tough Cookie Mommy. All rights reserved.