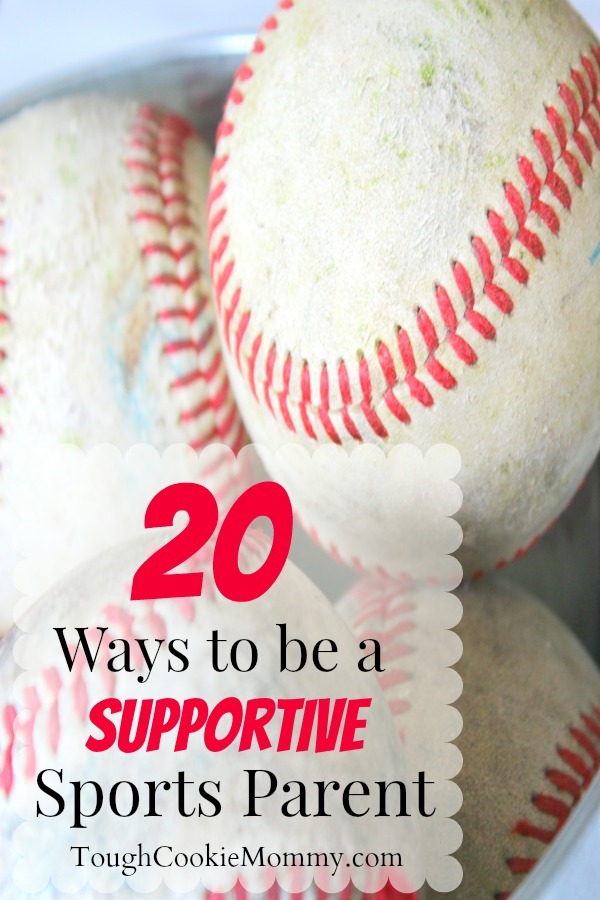 Do your children play sports? With options like basketball, volleyball, football, baseball, softball, soccer, and so many other athletic options, you could find yourself deep in the world of sports parenting in no time flat. Being a sports parent isn't always easy!
    You are dealing with not just your child participating but the other parents, coaches, administrators, and the rest of the individuals that make the team go round as well! So how can you be a supportive sports parent and one that makes the event a fun one for your child?
    Luckily, there are plenty of ways. Look below at 20 ways to be a supportive sports parent so you can be sure your child has a fun, educational, and active sports season you all can be proud of.
1. Treat practice like a day at school. When your child returns be sure to ask how practice went and ask what new skills they may have learned.
2. Talk to your child about their strengths. Point out their strengths first so they can develop pride for them.
3. Be careful with criticism. Gage if your child is receptive to constructive criticism before mentioning skills you feel they could work on.
4. Use positive words. When you cheer on your child use positive words that encourage them. Avoid words that put them down or negatively challenge them.
5. Cheer on their peers. Don't just cheer for your own child. Be supportive of their peers using the same positive language. You will find that this may encourage other parents to follow along too.
6. Be respectful of the coaches. Allow them to do their job and coach. Any issues you have with the coach should be taken up with them privately without children present.
7. Encourage your child to respect the coach. In the same manner, they should take up any issues they have with the coach in a private meeting with a parent present.
8. Ask your child how you can best support them. You might be surprised at their suggestions plus this opens the chance for a positive conversation.
9. Praise losses along with wins. Use losses as a chance to talk about how to better themselves and prepare for the next event.
10. Teach your child to be responsible for their gear. This will help them grow into responsible adults. Don't haul all of their gear for them but teach them how to take care of it so it lasts them all season.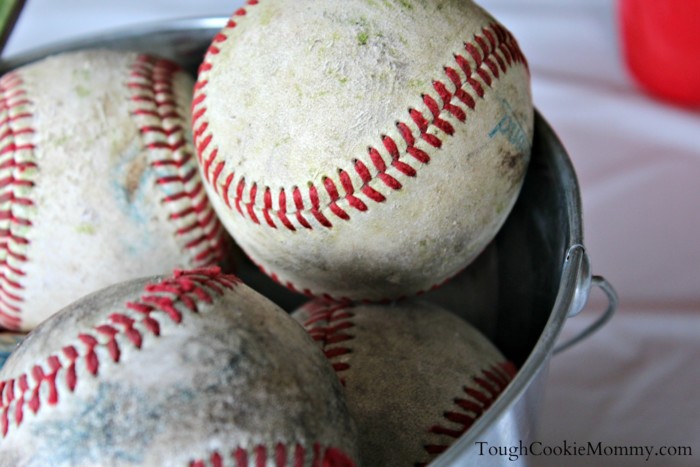 11. Take those pictures. These moments happen quickly and by taking pictures it shows your child this is a memory you wish to remember.
12. Be present at their events. Put your cell phone and electronics away so your child sees they have your full attention.
13. Don't bribe kids to win. Don't promise them items if they win their event. As the saying goes, winning isn't everything and even in losing children can learn so much.
14. Let children choose their sporting activities freely. Don't force children to participate in sports they don't have enthusiasm for.
15. Never engage in arguments with other parents. If other parents are being disrespectful towards the team or coach a complaint should be filed with the referees or athletic association.
16. Tell your child how much you love to watch them play. These simple words can mean so much and reinforces the idea that win or lose, they have your pride and love.
17. Don't punish children for losing, making mistakes, or not performing the best they can. Allow coaches to address these issues.
18. Even if you are not athletic, practice with your child at home. They will enjoy sharing this time with you and enjoy the extra practice.
19. Learn what you can about the sport. This can help open conversations between you and your child and shows that you are interested in what they are doing.
20. Invite family and friends to watch them play. Most children will enjoy the extra support. Always ask your child first if it is ok to invite others to their event, and if so, go for it!
    As you can see, being as supportive sports parent doesn't have to be a challenge. There are plenty of ways to cheer on your child and make sure you create memories instead of stress. Give these a try and see what a difference they can make for your child's season.
© 2017, Tough Cookie Mommy. All rights reserved.