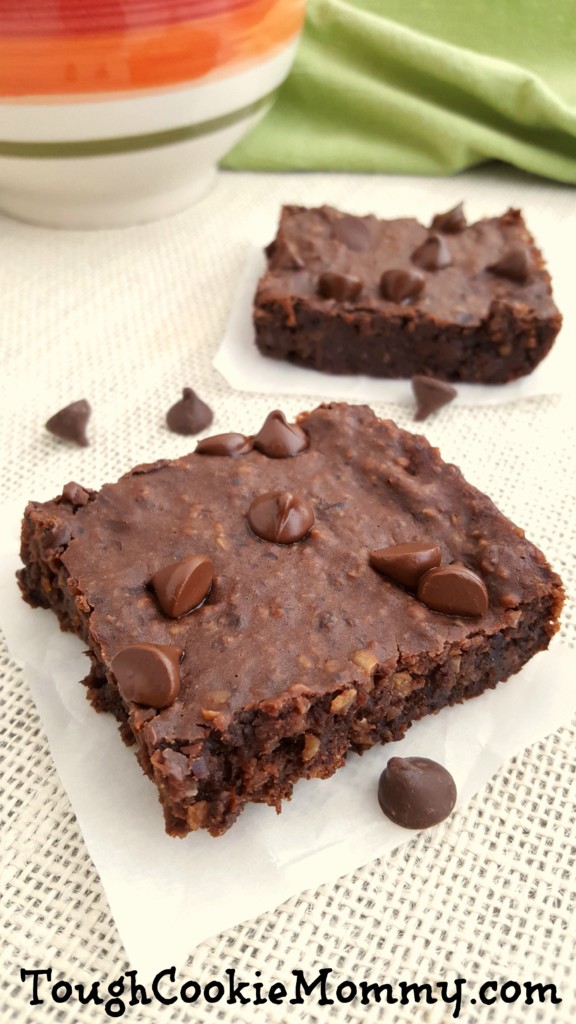 Many people are going vegan these days for a variety of reasons.  Some people do it because they are animal rights activists, others do it because they are concerned about our planet and taking care of our natural resources, and still others do it because they think it is a healthier diet option.
    Whatever your reason is for following a vegan diet, I have been curious for a long time about how good some of these vegan recipes actually are.  I figured what better way to try a vegan dish than to make a vegan dessert?!?!  A vegan diet is also known as a "plant-based" diet and it consists of giving up all meat, dairy, egg and animal products from everything you eat.
    As a Survivor, I am always looking for ways to take better care of my body but I'm not sure if I could fully commit to giving up dairy and egg from my diet.  Although I currently drink only almond milk, I love eating cheese and I've always been a big fan of eggs.  I think I could eat more vegan dessert treats if they are all going to taste as good as these Vegan Double Chocolate Black Bean Brownies that I made.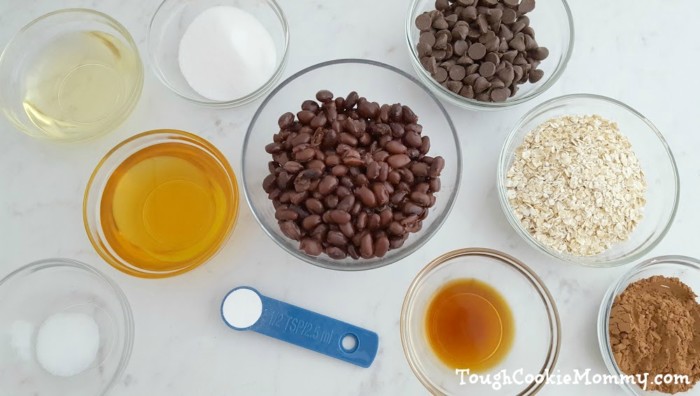 Here is the recipe:
Vegan Double Chocolate Black Bean Brownies
Yields: 9 brownies
Prep Time: 5 minutes | Bake: 15 minutes | Total: 20 minutes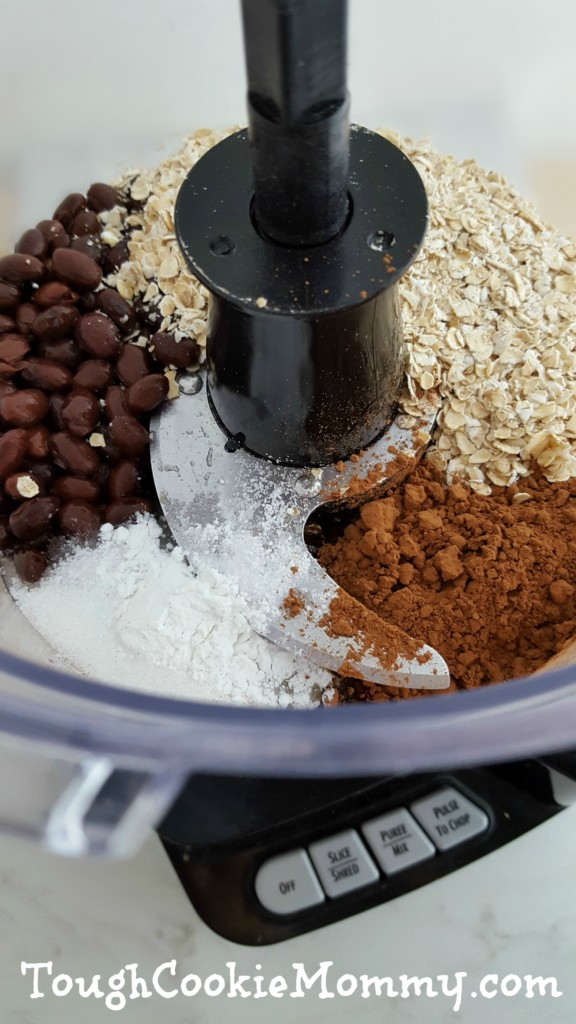 Ingredients:
1 15 oz. can black beans, rinsed well
½ cup quick oats
1/3 cup agave (can substitute maple syrup)
¼ cup vegetable oil or coconut oil
1/2 cup vegan chocolate chips
2 tablespoons cocoa powder
2 teaspoons vanilla extract
½ teaspoon baking powder
¼ teaspoon salt
Additional chocolate chips to place on top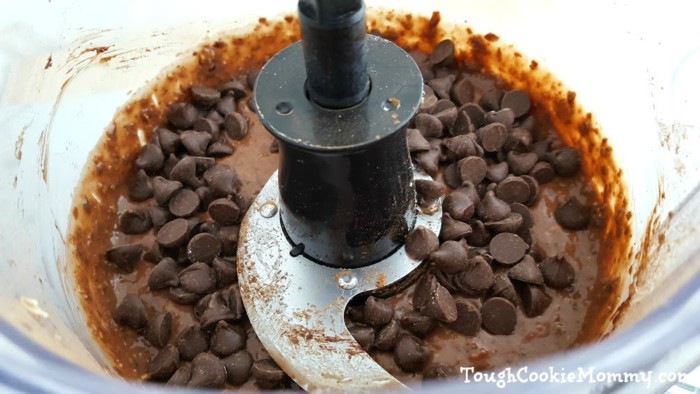 Directions:
Preheat oven to 350 degrees F. Grease an 8×8" pan and set aside.
Add all ingredients (except for chocolate chips) in a food processor and blend well. Turn off food processor (remove blade), add ½ cup chocolate chips and stir to incorporate.
Pour ingredients into prepared pan. Place additional chocolate chips on top, and bake in the preheated oven for 15-18 minutes. Allow the brownies to cool for a minimum of 10 minutes before cutting.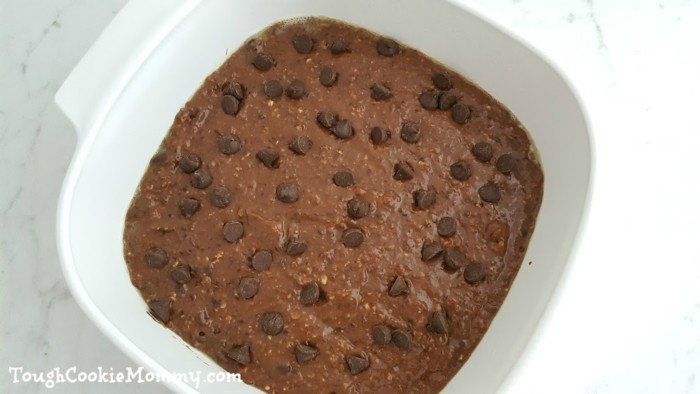 Tips:
*A blender can work in place of a food processor for this recipe; however, the texture is not quite as good.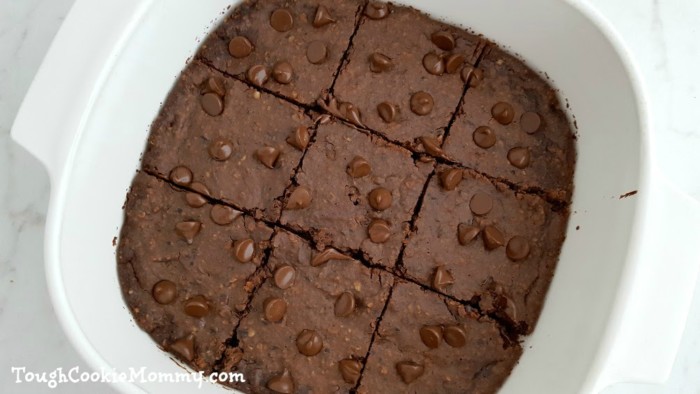 *If the brownies still appear to be slightly undercooked after 18 minutes of baking, place them in the refrigerator for 2 hours to allow them to firm up.
*Store brownies in the refrigerator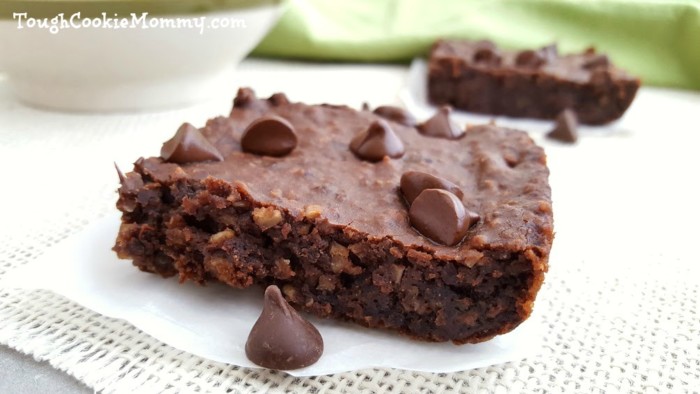 Let's Discuss:  Do you think you would be able to follow a vegan diet?
© 2017, Tough Cookie Mommy. All rights reserved.