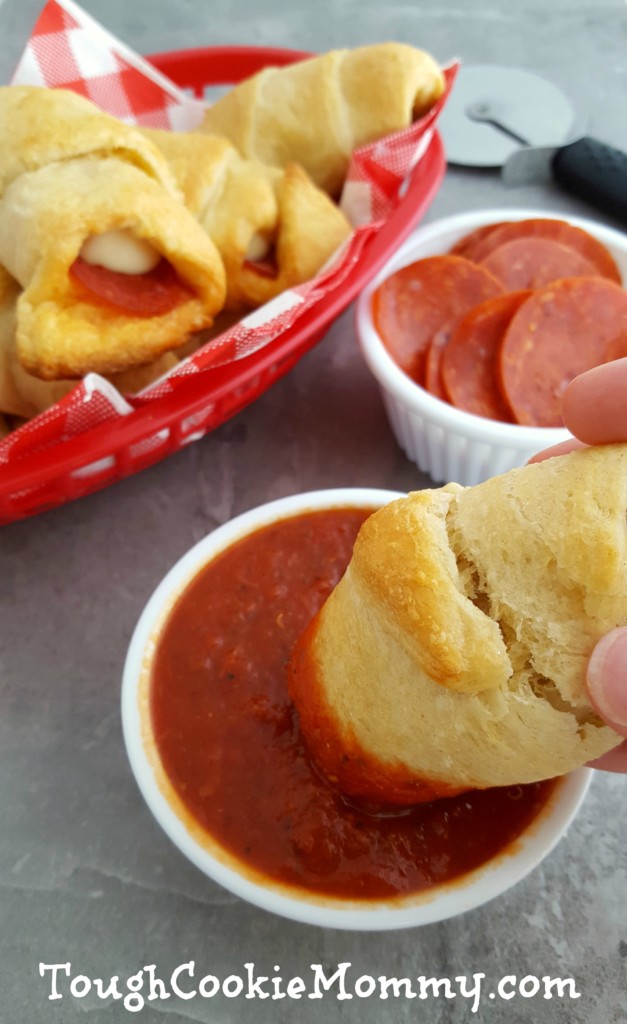 Now that the holiday vacation is over, we are back to our regular school schedule which includes extracurricular activities and sports. If your kids are like mine, they come home from school every afternoon starving which actually makes me wonder what they are serving for lunch daily. As a Working Mom, I have tried to come up with easy after-school snacks that my boys can enjoy and that won't take a ton of preparation.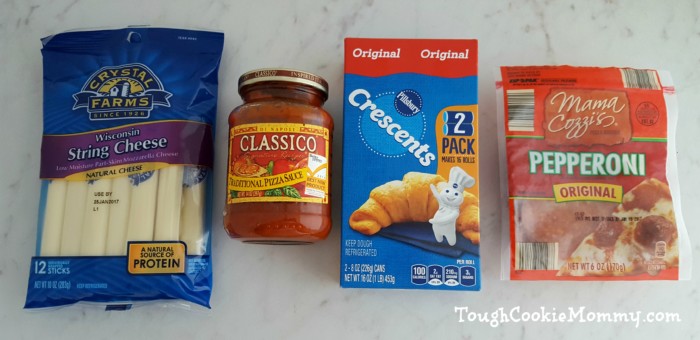 Both of my sons love pizza so I knew that any recipe involving pizza ingredients would be right up their alley. I found that I could make easy pepperoni pizza dippers with some of the ingredients that we normally keep in the house anyway. All of this equals to a yummy recipe, happy kids after school, and a mom who is super cool in the eyes of her children!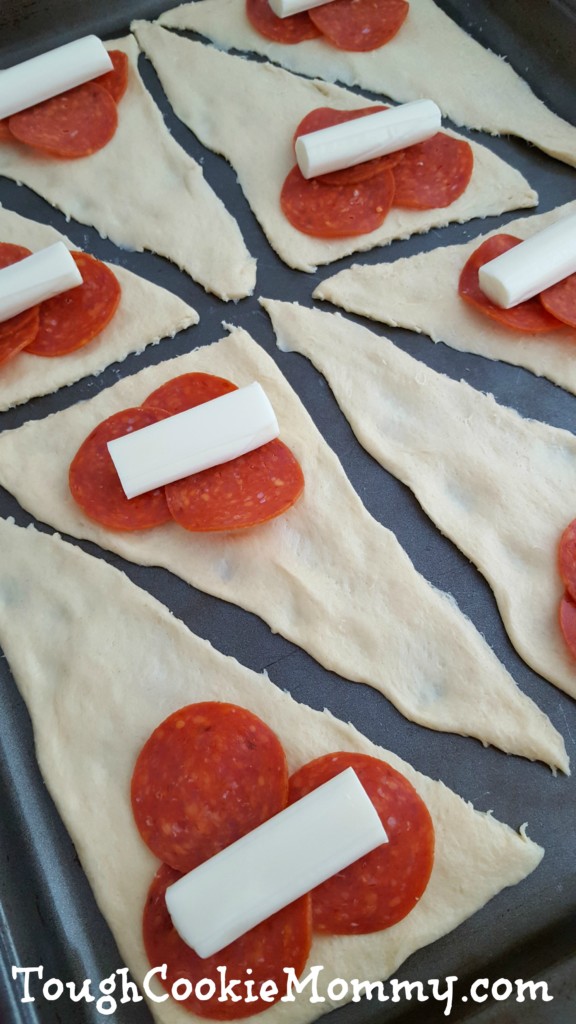 Pepperoni Pizza Dippers
Yields: 8 pizza dippers
Prep Time: 5 minutes | Cook Time: 11-15 minutes | Total Time: 20 minutes
Ingredients:
1 can of crescent rolls (8 count)
24 slices of pepperoni
4 mozzarella sticks, each cut in half Desired amount of pizza sauce for dipping
Directions:
Preheat oven to 375 degrees F.
Open the can of crescent rolls and place the separated triangles on a large baking sheet. Using your hands, press each triangle slightly at the edges.
Place 3 slices of pepperoni (slightly overlapping) on the center of each triangle. Top with one half of a mozzarella stick.
Roll up (starting at the side with the pepperoni and cheese) to the opposite point. Place rolls onto an ungreased baking sheet.
Bake for 11-15 minutes or until golden brown. Remove and serve with a side of pizza sauce for dipping.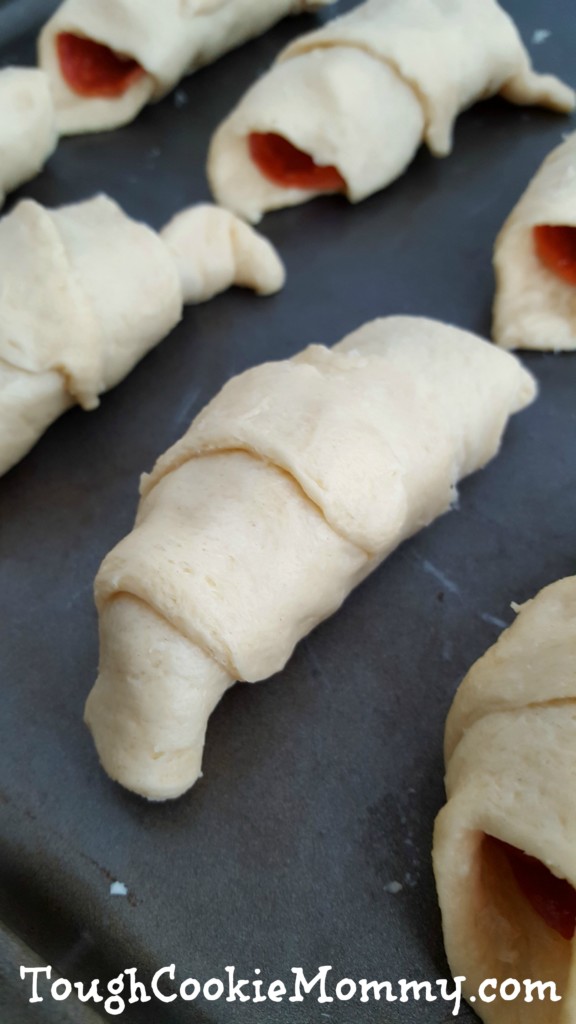 We have actually invited some of my sons' classmates over to enjoy these pepperoni pizza dippers and they approved! You know you have arrived when your kids' peers approve of your after-school snacks!
Let's Discuss: What are some of your favorite after-school snacks that you serve to your children?
[amd-yrecipe-recipe:6]
© 2017, Tough Cookie Mommy. All rights reserved.