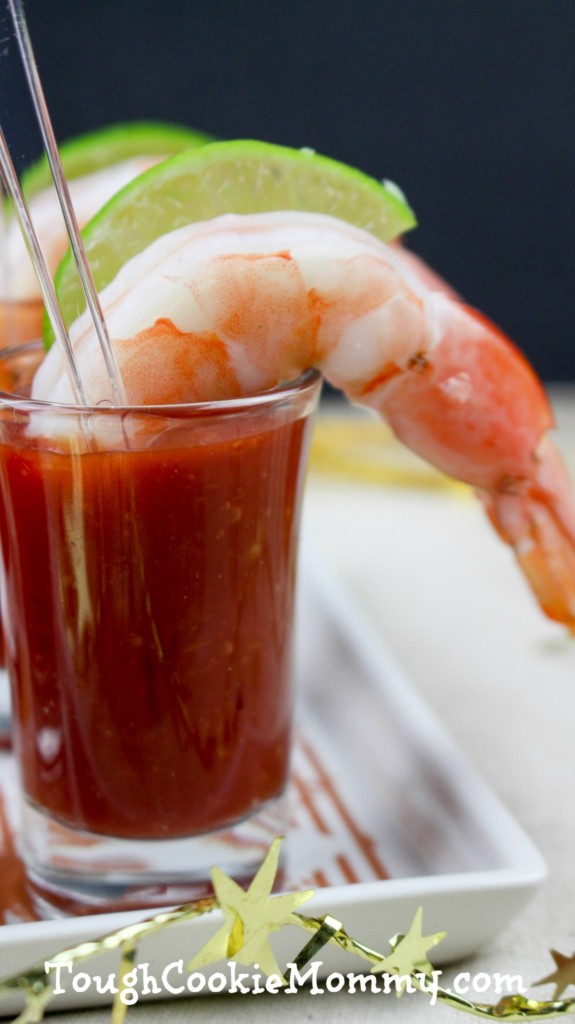 Shrimp Shooters are a great appetizer for any adult gathering and I fell in love with them when they were served at my good friend's wedding a little over a year ago. What I like about them is that they are really easy and inexpensive to make and I think they are a refreshing change from the traditional shrimp with cocktail sauce recipe.
I had the chance to make these last week when we had some friends visit us for the weekend. Not only were they a big hit with our guests, but they were also refreshing and just a great dish to entertain with. I'm planning on making them again at our next family party or gathering because I think my family would also love them. You can choose to make your shooters spicier or milder but make sure that you are generous with the shrimp you put in each one.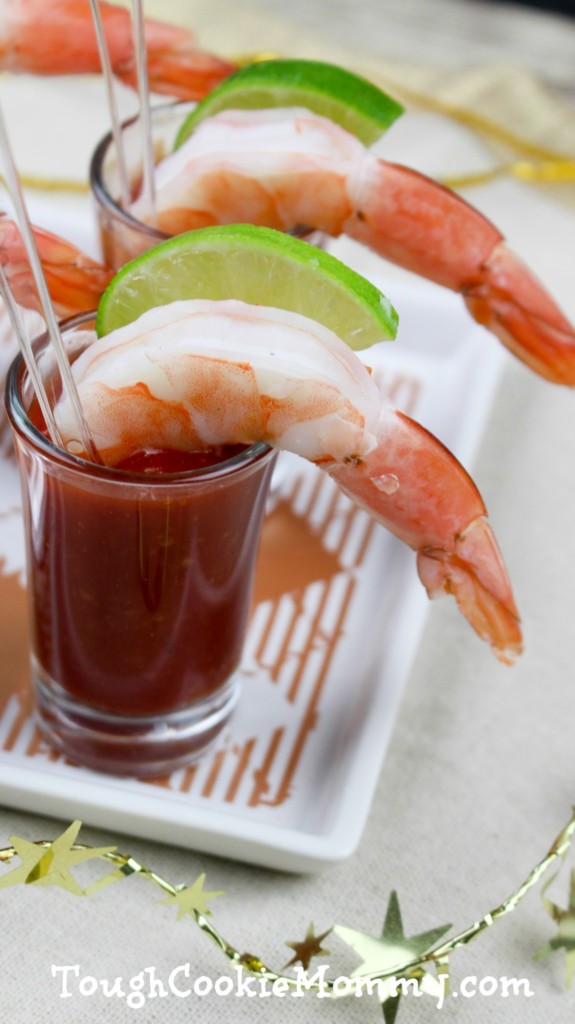 The small shooter glasses are my favorite because they allow you to present these appetizers in such an elegant way. I imagine that those who are even planning budget-friendly weddings, baby showers, or other large scale gatherings, would benefit from making these and foregoing an expensive appetizer menu at their venue of choice. These Shrimp Shooters are perfect for whatever formal or informal occasion that you are planning. They are the perfect way to kick off any festive event and they taste delicious as well.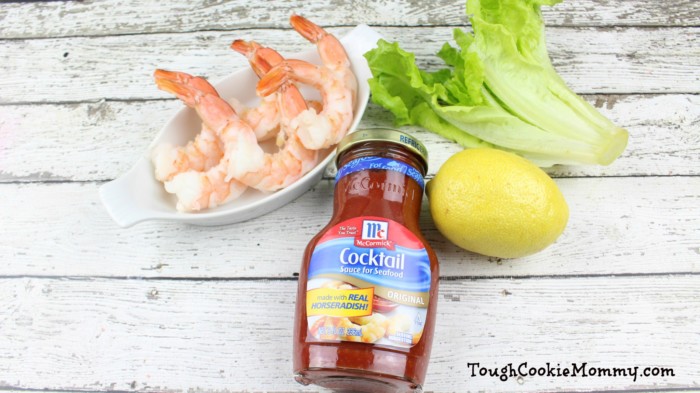 Easy Shrimp Shooters
Servings: 6
INGREDIENTS
6 dessert shooter glasses
6 jumbo shrimp -cooked, peeled and deveined
3/4 cup cocktail sauce
1 lemon
3 lime slices-cut in half
DIRECTIONS
1. Fill each shooter glass halfway with cocktail sauce.
2. Place one shrimp in each glass with the tail shooting out.
3. Squeeze fresh lemon juice on each shrimp.
4. Garnish with half of a lime slice and a cocktail fork.
5. Serve immediately. ENJOY!!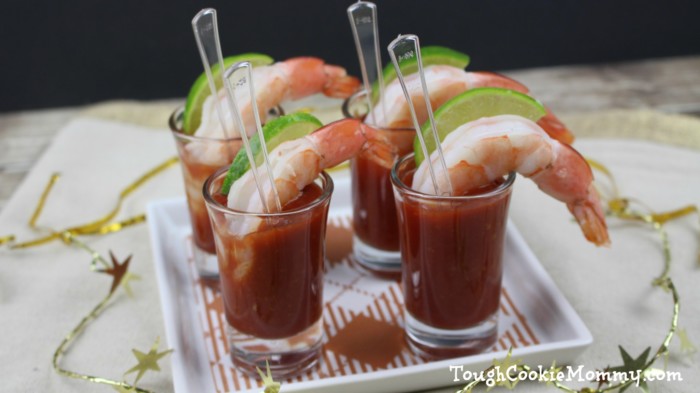 Let's Discuss: What do you think about serving these Shrimp Shooters at your next event or gathering?
[amd-yrecipe-recipe:7]
© 2017, Tough Cookie Mommy. All rights reserved.