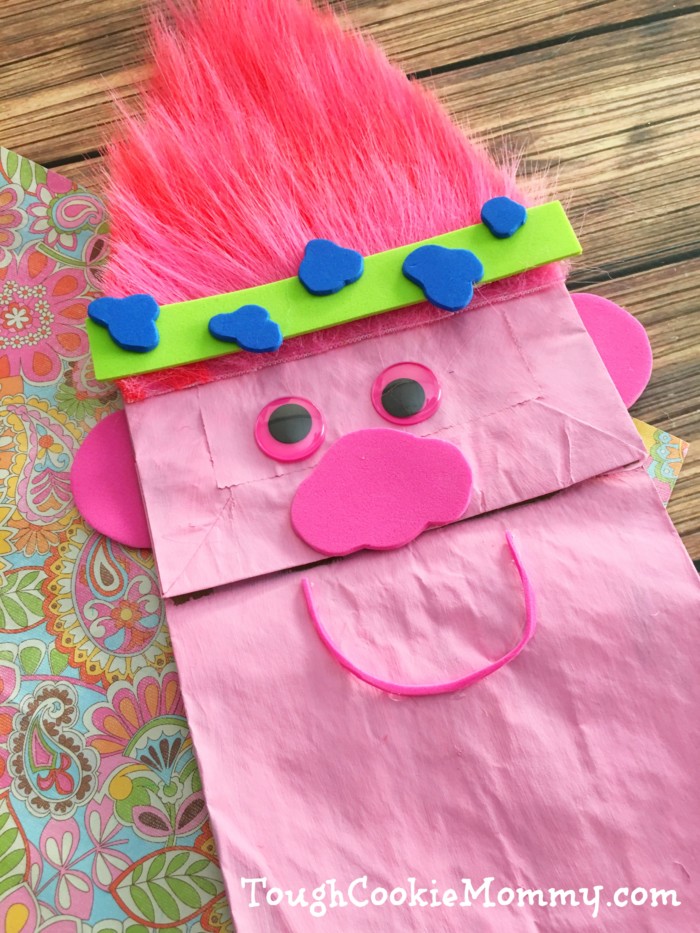 I've always loved to get artistic inspiration from the films we watch and the music that we listen to as a family. Growing up, my siblings and I loved playing with what we called our "Treasure Trolls." This is what we called these dolls we had that were a type of plastic doll with furry up-combed hair depicting a troll, also known as a Dam doll after their creator Danish woodcutter Thomas Dam. Some people also referred to them as good luck trolls, or alternatively gonk trolls in the United Kingdom.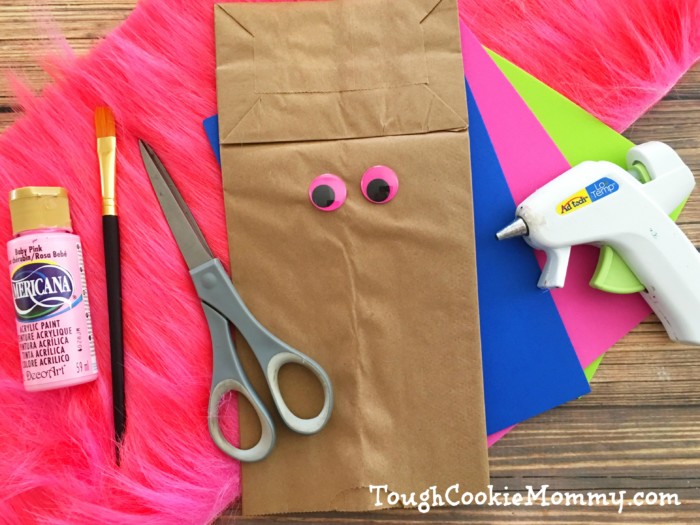 They became a a toy craze in North America during the early 60's and again during the 90's when I was a teenager. Thomas Dam actually carved his first troll doll as a gift for his daughter. Later, he began selling the dolls locally after his daughter's friends started asking for them. I'm sure he never imagined that his troll dolls would become such symbols of pop culture. Now that the Trolls movie has come out, I am more excited than ever to share this part of my childhood with my sons and to introduce them to one of my favorite memories.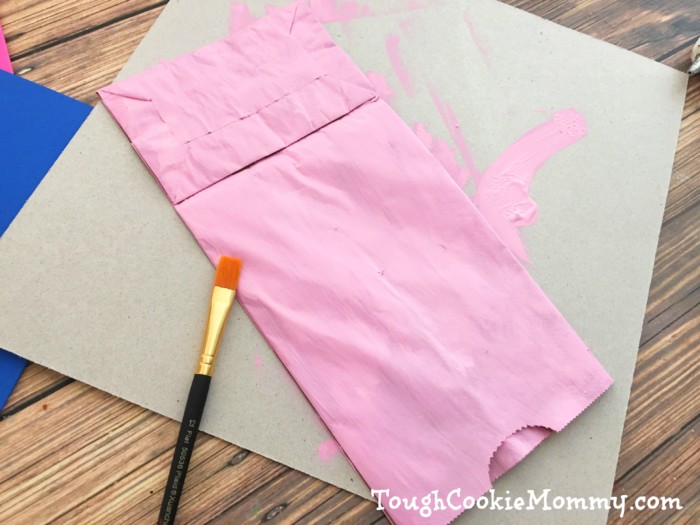 The new Trolls film inspired me to create the following craft in order to celebrate the movie's debut. Troll Puppets are very easy to make and they are a great way to get your whole family about the Trolls movie!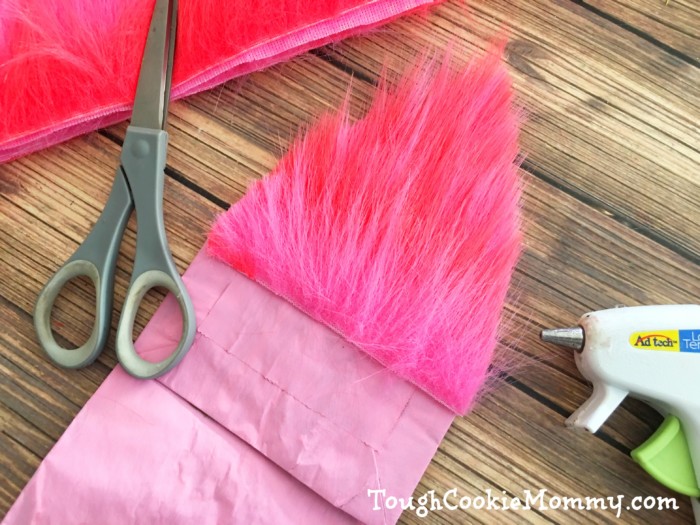 Troll Puppet
Materials:
1/4 Yard faux colored fur (Joann fabrics carries many different colors)
Paper lunch sack
Colored googly eyes
Pink, lime green, and blue craft foam sheets
Scissors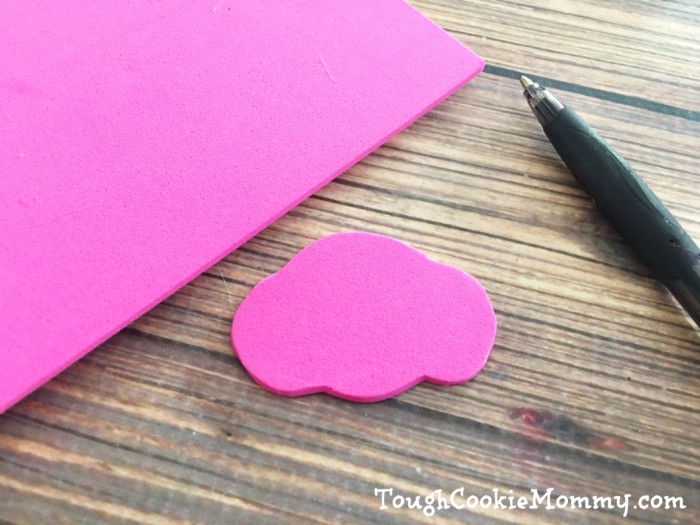 Directions-
1. Cut a triangle shape from your faux fur, making the bottom the width of the bottom on the bag
2. Turn your bag upside down with the fold facing forward and carefully hot glue your fur to the top of the bag (which is really the bottom)
3. Then glue your googly eyes right below the fur hairline
4. Cut out two small half ovals for ears, a wide nose, and a smile from your pink craft foam sheet and glue them onto your bag
5. Then cut a 1/2″ wide green headband the width of the fur hair and little blue flowers
6. Glue your flowers onto the headband and glue your headband onto the hair
7. Place your hand in the bag and use as a puppet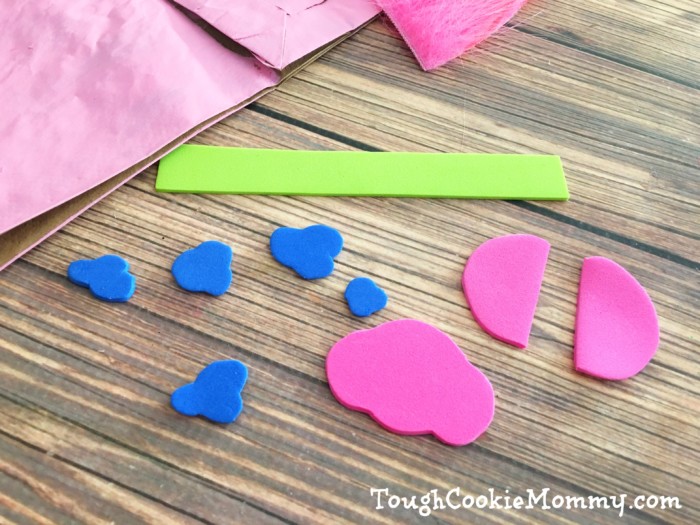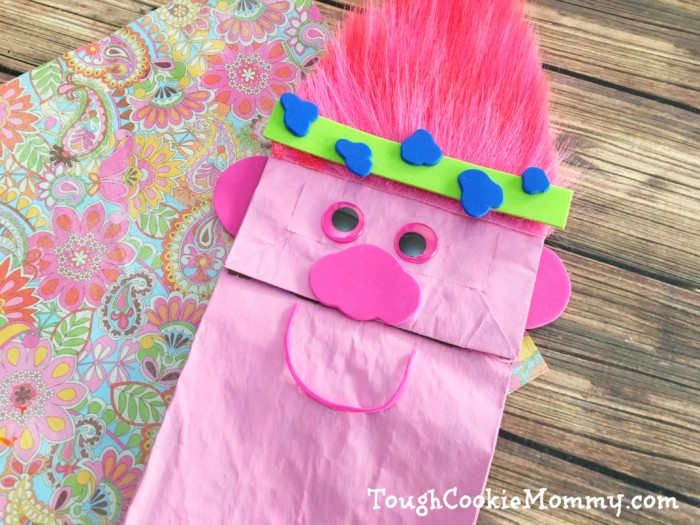 Let's Discuss: What do you remember about the Trolls dolls from your childhood?
© 2016 – 2023, Tough Cookie Mommy. All rights reserved.