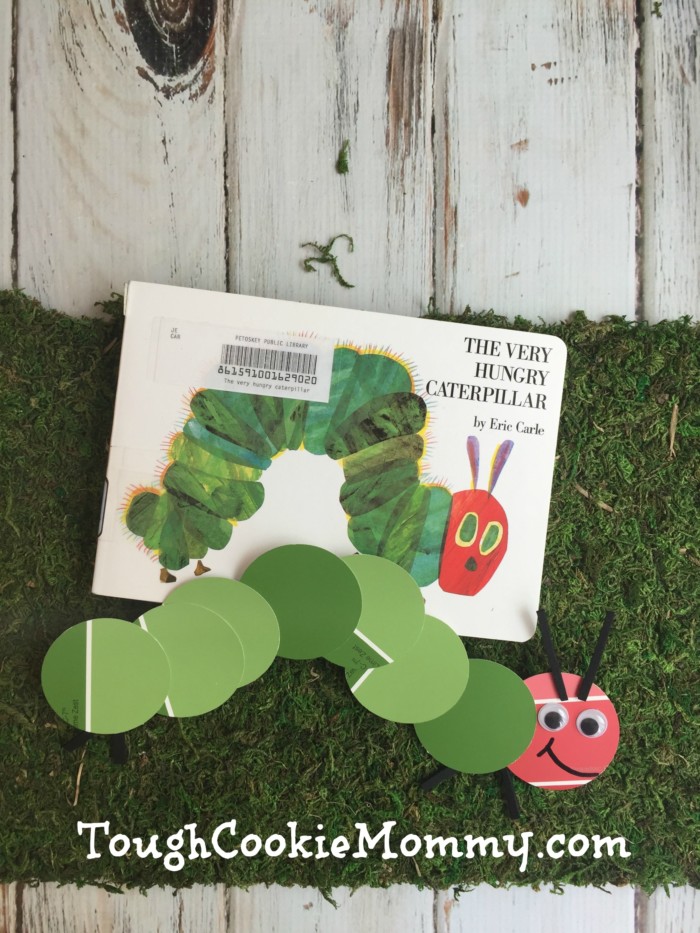 It's no surprise that I totally geek out over books since I am a Literacy Specialist. I love to take advantage of any opportunity to get kids and young people excited about reading. After all, good readers use their skills in just about every facet of their lives and it's important to impart these abilities to children early on.
One of my favorite books of all time is The Very Hungry Caterpillar by Eric Carle. Most kids can remember reading this book when they were younger because it is a classic picture book that has been enjoyed by generation after generation. The book depicts a very hungry caterpillar literally eating his way through all the pages of the book.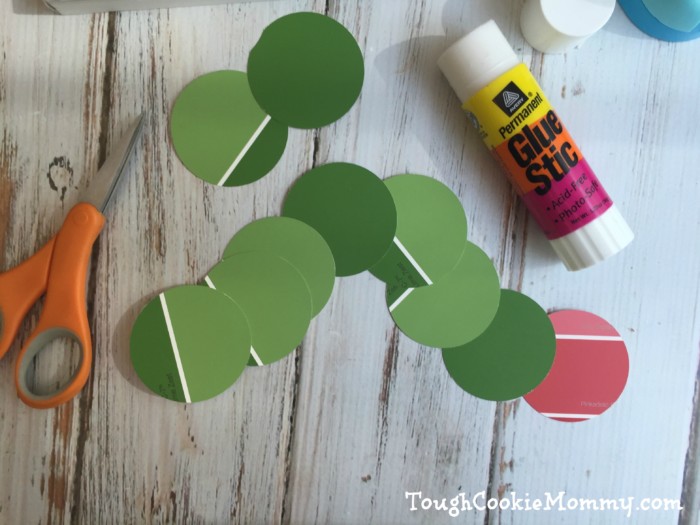 Not only are the illustrations in this book bright and colorful, but they are a beautiful representation of the stages of butterfly metamorphosis. It's a great way to introduce these science concepts to kids through beautiful and entertaining images. I thought it would be a great idea to come up with an art extension activity that kids could do after reading the book!
The Very Hungry Paint Chip Caterpillar Craft
Materials –
The Very Hungry Caterpillar book, of course!
Red and green paint chips
Black craft foam or black construction paper
Glue stick
Black Sharpie marker for the Caterpillar's mouth (optional)
Scissors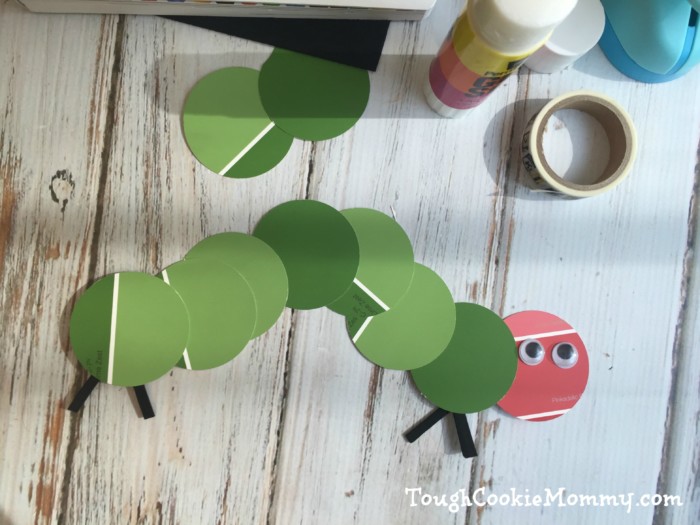 Directions –
#1. Cut (7) green 2″ circles using the craft punch.
#2. Cut (1) red 2″ circle using the craft punch.
#3. Glue the circles together to form the caterpillar's body (see photo).
#4. Give the caterpillar 1 googly eye.
#5. Cut 4 small black legs out of the black craft foam or black construction paper and affix to the back of the caterpillar using the glue stick.
#6. Cut 2 small black antennae out of the black foam or construction paper and affix to the caterpillar's head.
Voila! A cute and easy Very Hungry Caterpillar Craft!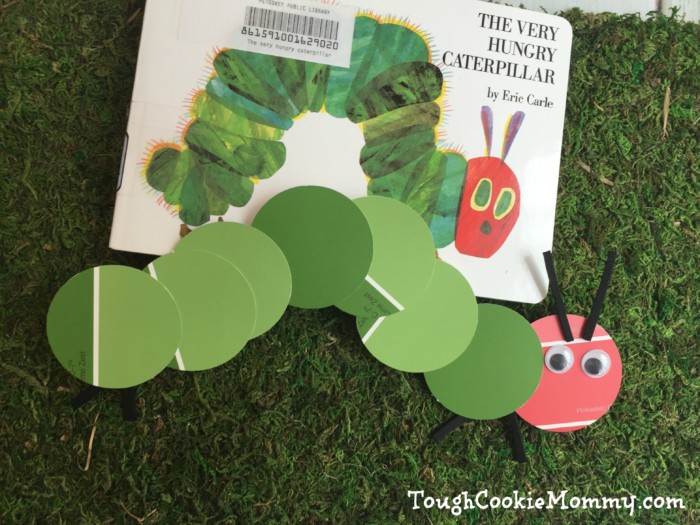 Let's Discuss: What are your memories of The Very Hungry Caterpillar from when you were a kid or when your children first began to read?
Disclosure: This post may contain affiliate links.
© 2016, Tough Cookie Mommy. All rights reserved.