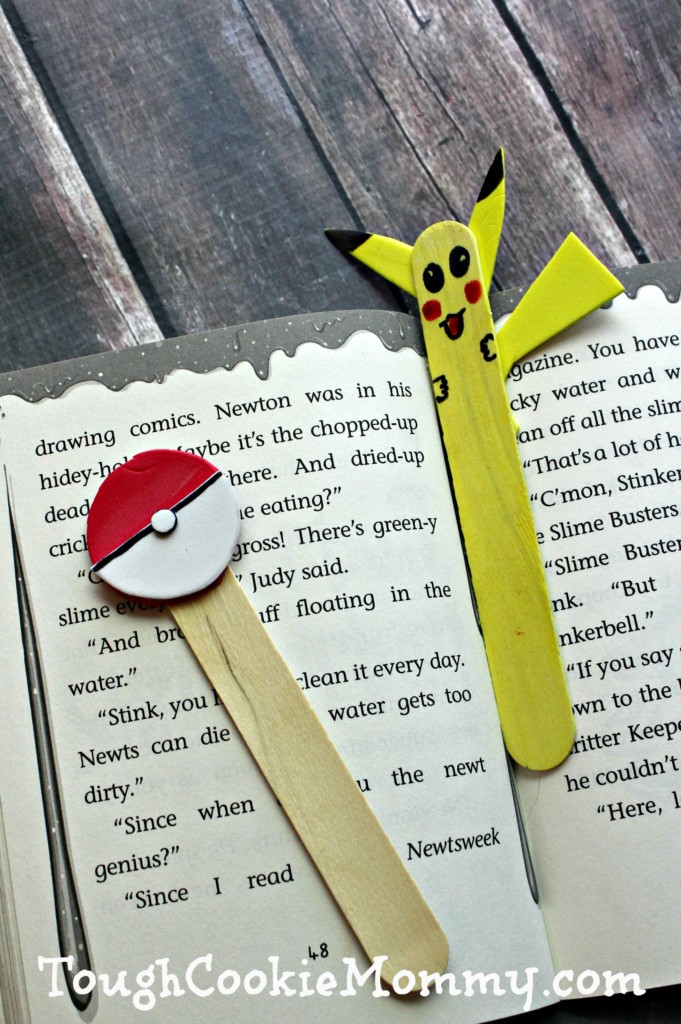 Since the majority of people over 5 and under 50 have begun playing Pokemon Go, Pokemon©, has suddenly jumped in popularity again, despite that they have now been around for 20 years. We love to include Pokemon© everywhere we can and I figured out a great way to get the kids off the App and into reading more. I created these Pokemon© Bookmarks that can also be used as pointers.
They are perfect for holding their place, tracking words as they read, or even as a pointer for whiteboards, blackboards, and posters. They can also used as puppets, in play dough or sensory bins. All you have to do is follow these basic steps to create any of your favorite Pokemon© characters. I kept it simple with a Pokeball and a Pikachu to capture the kids' attention and wanted to share how we did it with all of you.
You will need:
Wide craft sticks
Yellow, Red, White, and Black Craft foam
Yellow paint
Red and black markers
School glue
Single hole punch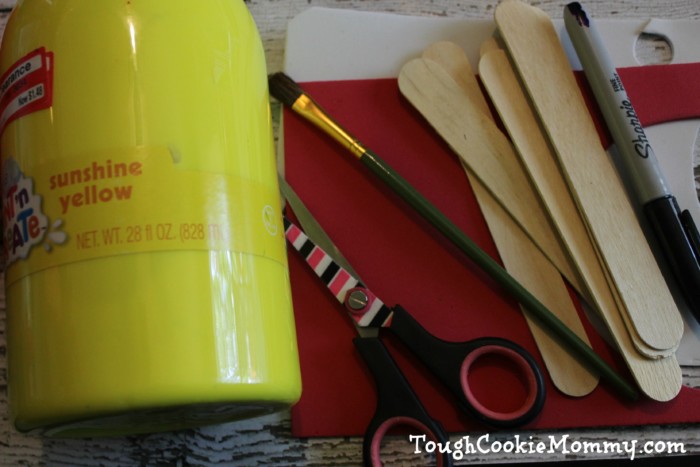 For the Pokeball:
I traced a circle from a vitamin jar lid in red and one in white.
Cut the white circle in half and use your craft glue to secure it on the red circle.
Use a hole punch to cut out your Pokeball button, run a black sharpie around the outer edges to outline it.
Trace a black line across the white just above the red on your Pokeball.
Glue small white button to the center.
Secure your entire Pokeball to the end of the craft stick.
You can leave you craft stick natural, paint it, or write the names of your favorite Pokemon on it with a black marker.
Allow to dry completely.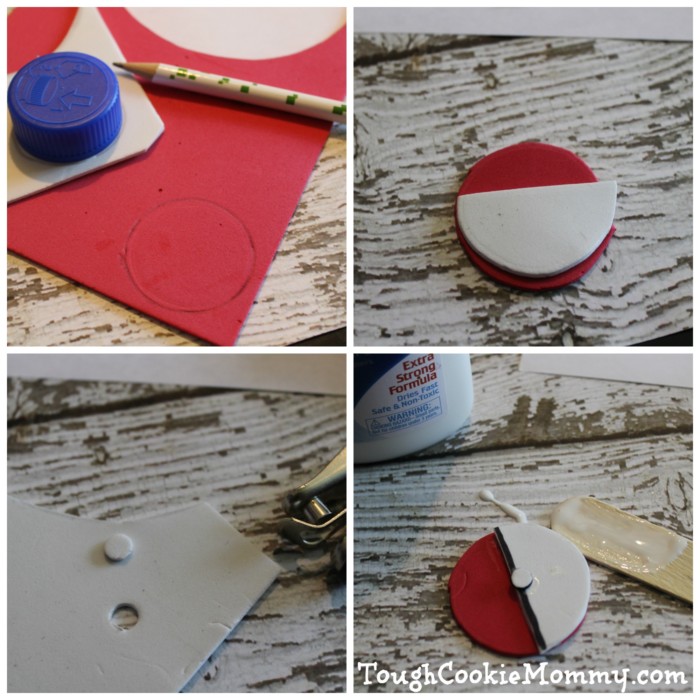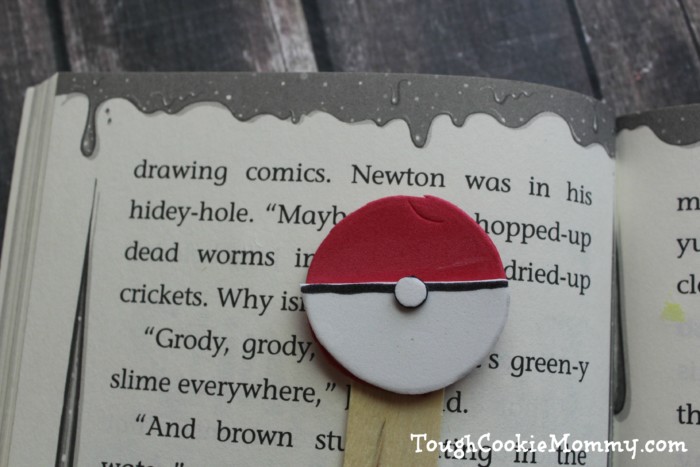 Pikachu:
Paint both sides of your craft stick yellow, allow to dry completely.
Cut two flower petal shaped pieces of foam, about ¼"wide and 1″ tall (ears) as well as a piece to resemble Pikachus tail, it doesn't have to be perfect just eyeball a toy or look on Google images to get the idea.
Add details like his adorable red cheeks, hands, eyes, and mouth with black markers. I also used the markers to give his ears the black tips.
Be sure your markers have dried and then glue your ears and tail to the backside of the craft stick.
Let the entire thing dry then hand it over to your little reader.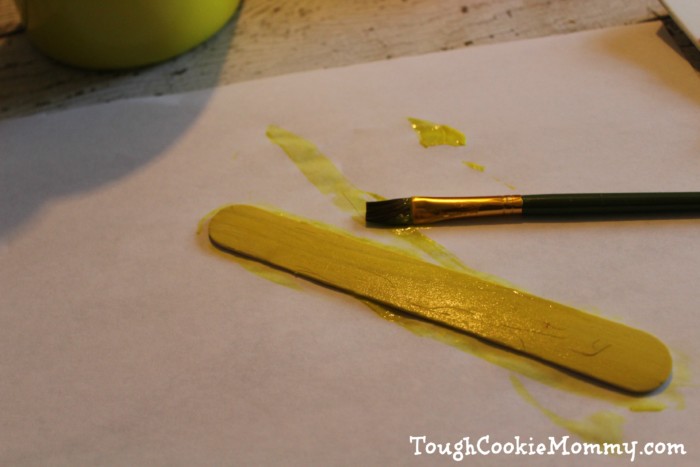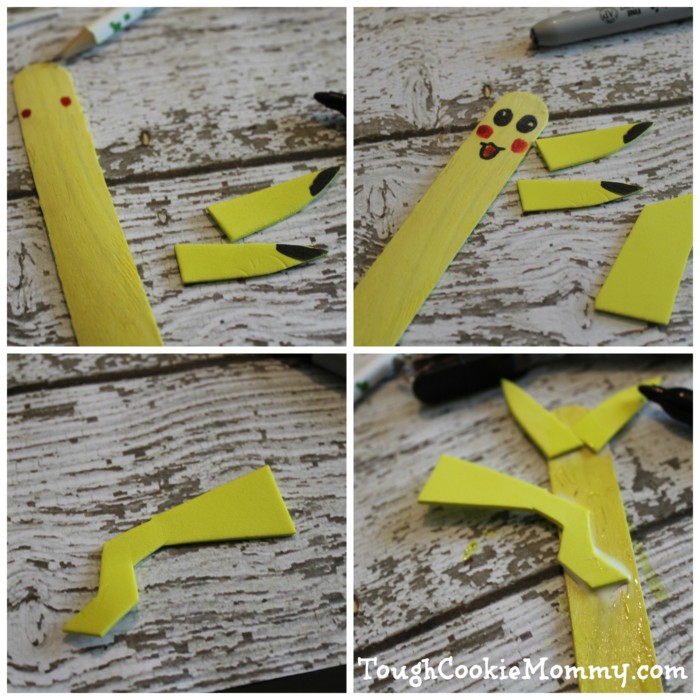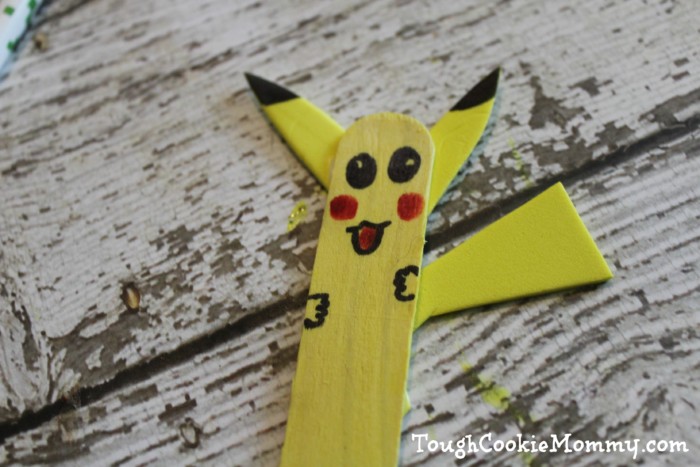 Isn't Pikachu adorable poking out of the book?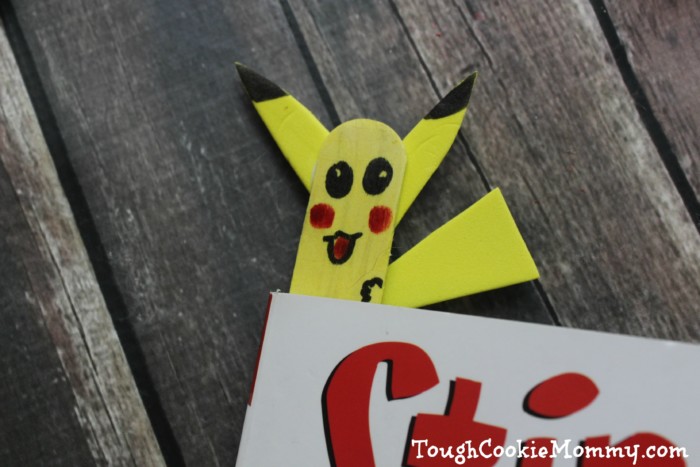 Here are a few books your little Pokemon© Trainer might love: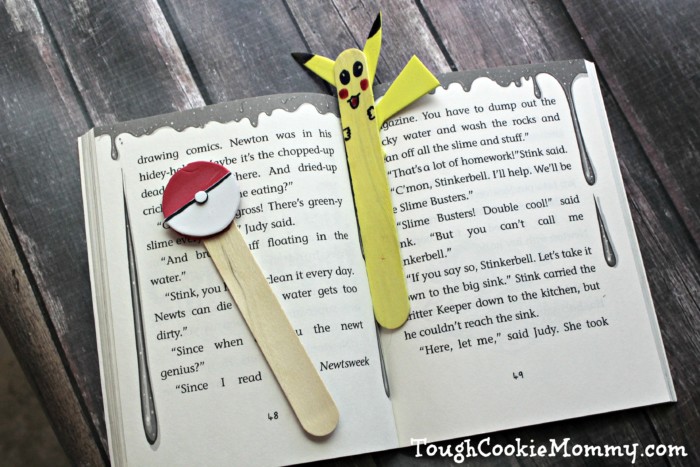 Let's Discuss: What are some of the ways that you get your own kids off the technology and into reading more during the summer?
© 2016 Pokémon. © 1995–2016 Nintendo/Creatures Inc./GAME FREAK inc. Pokémon, Pokémon character names, Nintendo 3DS, Nintendo DS, Wii, Wii U, and Wiiware are trademarks of Nintendo.
Disclosure: This post may contain affiliate links.
© 2016, Tough Cookie Mommy. All rights reserved.