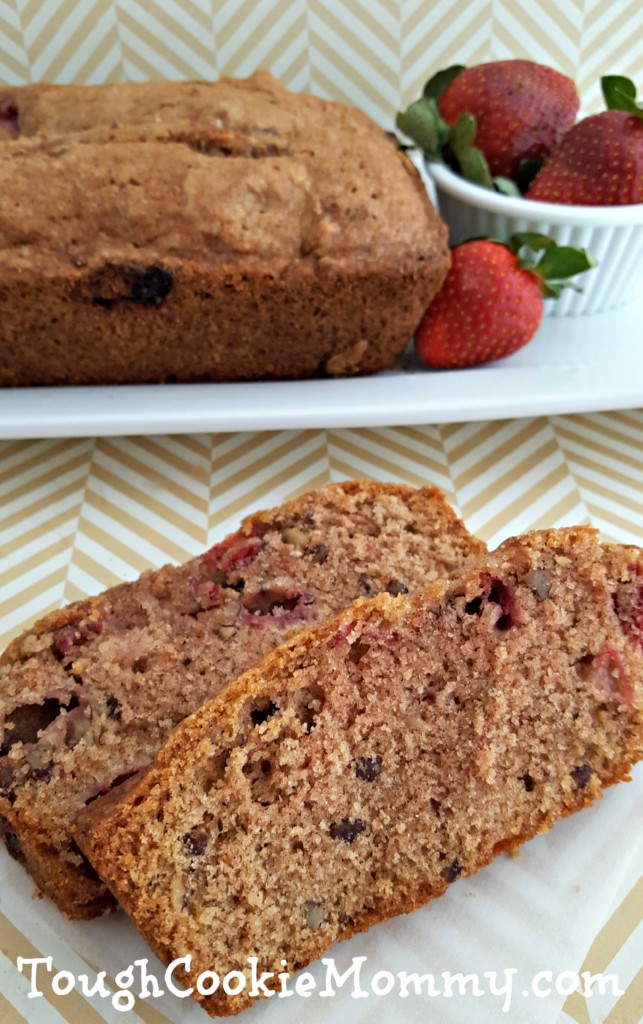 Lately, I have been seeing photos all over social media of my friends and colleagues baking bread. I'm not sure if it is a new foodie trend but, what I do know, is that there is nothing like fresh, homemade bread when it is right out of the oven.
You guys know that my number one requirement when it comes to cooking or baking is convenience. The following recipe is not only delicious, but it is also very easy to make for busy moms. I'm sure you and your family will enjoy it as much as my family did.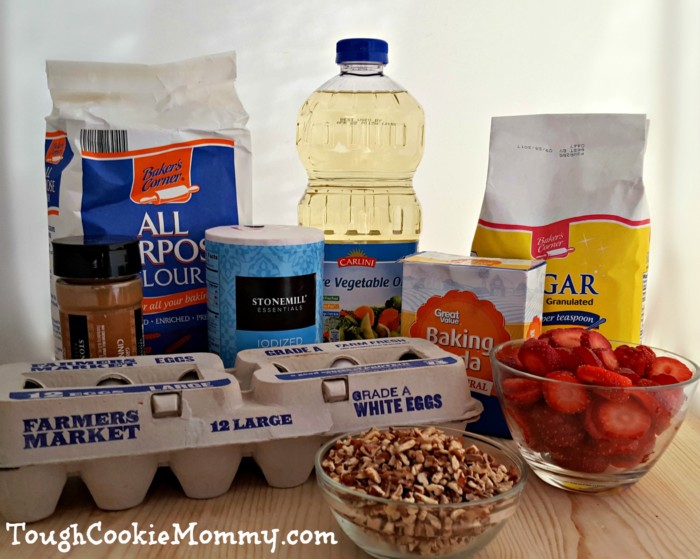 STRAWBERRY BREAD
Yields: 2 loaves (9 x 5" pan)
Prep: 30 minutes | Bake: 50 minutes | Total: 1 hour 20 minutes
Ingredients:
2 cups fresh strawberries
3 1/8 cups all-purpose flour
2 cups white sugar
1 tablespoon ground cinnamon
1 teaspoon salt
1 teaspoon baking soda
1 ¼ cups vegetable oil
4 eggs, beaten
1 ¼ cups chopped pecans
Directions:
– Preheat oven to 350 degrees F. Grease two 9 x 5" loaf pans.
– Slice strawberries and place in medium-sized bowl. Coat strawberries with sugar and set aside while preparing batter.
– Combine flour, sugar, cinnamon, salt and baking soda in a large bowl; mix well.
– Blend oil and eggs into strawberries.
– Add strawberry mixture to flour mixture, blending until dry ingredients are just moistened. Stir in pecans. Divide batter into pans.
– Bake in preheated for 50 minutes, or until a toothpick inserted in the center of each loaf comes out clean.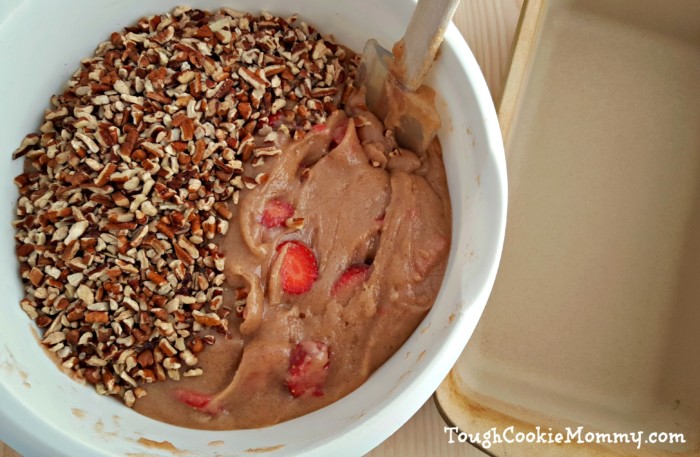 This is a great basic breakfast bread recipe that can be changed by substituting the strawberries for 2 cups of berries or by chopping your favorite fruit. Since this recipe makes two loaves, one can be frozen to enjoy at a later date.
This is especially exciting for me because I hardly ever have the chance to eat lunch at work since I'm busy grading papers. I can make this Strawberry Bread and just defrost it and heat it up when I'm ready to eat it at work. You can even prepare it for the kids as an after-school snack. The possibilities are endless!
Let's Discuss: How would you enjoy this delicious recipe for Strawberry Bread?
[yumprint-recipe id='13']
© 2016, Tough Cookie Mommy. All rights reserved.