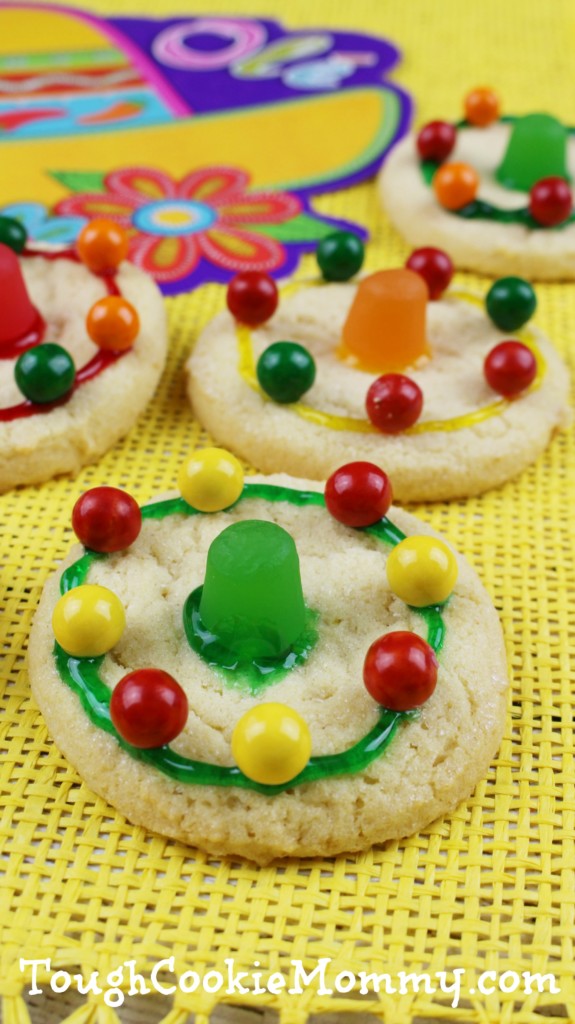 Tomorrow is Cinco de Mayo and, for those of you who don't know the history behind this day, it commemorates the Mexican Army's victory over French forces at the Battle of Puebla on May 5, 1862. I actually know facts like these from the years that I taught middle school Social Studies and planned multicultural lessons for my students.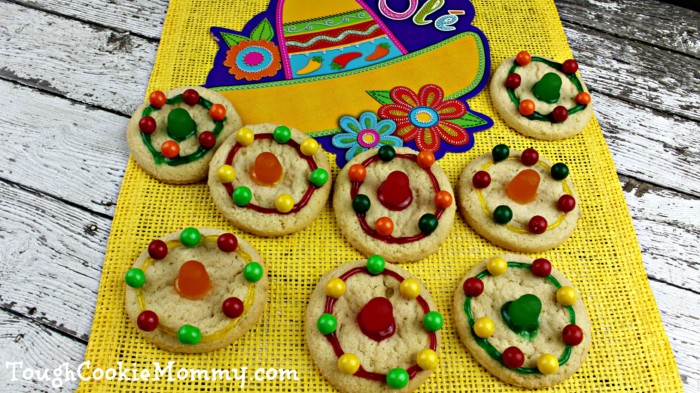 The Battle of Puebla is significant because it is the classic story of the underdog defying all the odds to come out ahead. In this case, Mexicans were greatly outnumbered by the French who had not been defeated for almost 50 years. It's a wonderful story that I love telling to my Mexican students to instill pride in their heritage. This year, I thought I would also create some delicious treats to give out to my students as we discuss the day's historical significance.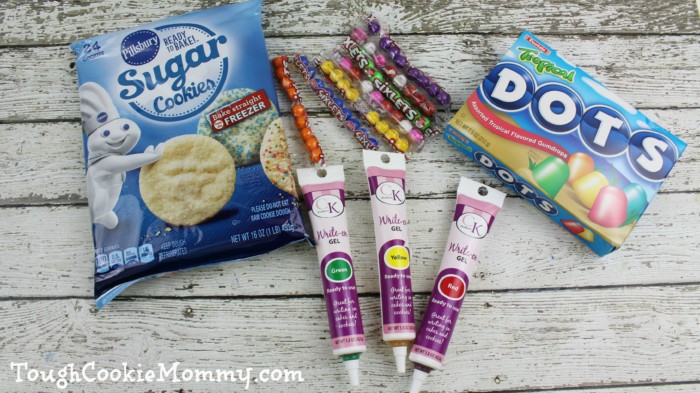 Cinco de Mayo Sombrero Cookies Recipe
Ingredients:
12 Pillsbury Ready To Bake Sugar Cookies (or can use store bought)
1 theatre box tropical Dots candies
4 oz bag Sixlet candies – primary colors
Cookie icing/gel in red, green and yellow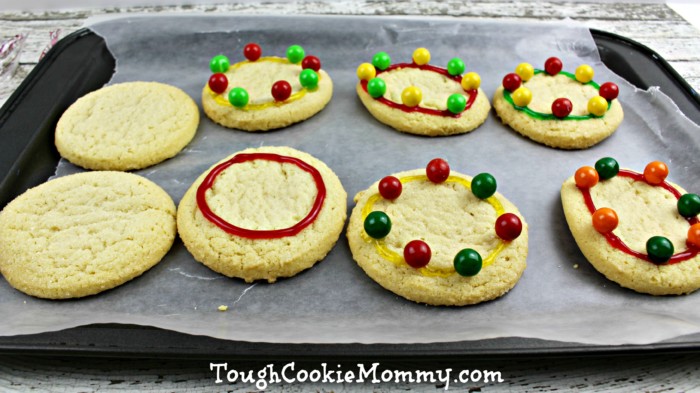 Directions:
1. Bake cookies according to package directions.
2. Cool completely on wire rack.
3. Line a cookie sheet with wax paper.
4. Place 12 cooled cookies on the cookie sheet at least 2 inches apart.
5. Pipe your choice of colored icing/gel around the edge of each cookie. (I alternated using red, green and yellow).
6. Place colored sixlets (about 6 per cookie) on top of the piped icing- leaving spaces between each one.
7. Pipe a dollop of icing/gel in the middle of each cookie. Place a Dots candy piece on top of the gel. I matched the color of the Dots candy with the color of icing I piped around each cookie.
8. Let the cookies "dry" for at least 30 minutes.
9. ENJOY!!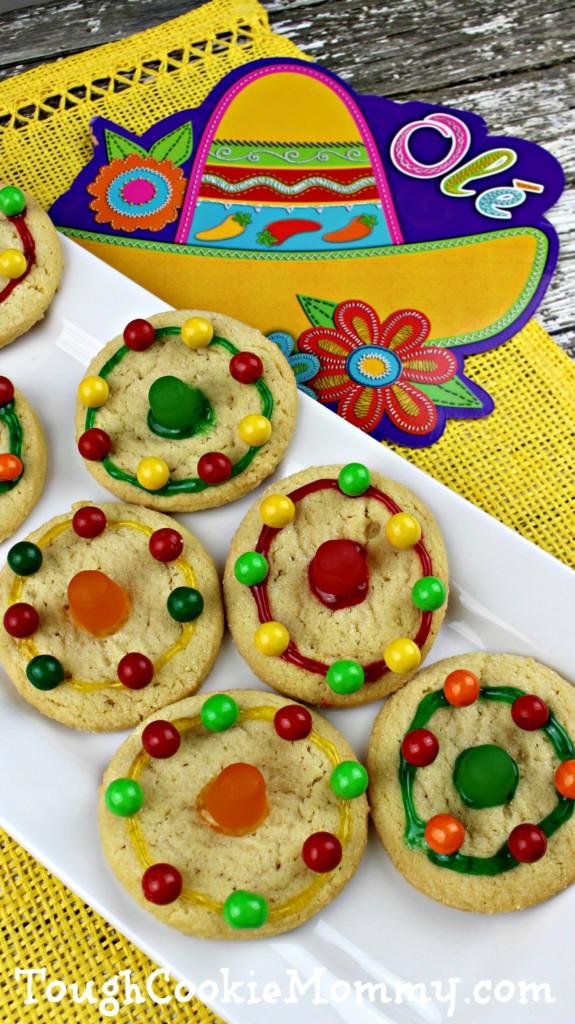 Let's Discuss: What dessert do you prepare to celebrate important holidays?
[yumprint-recipe id='10']
© 2016, Tough Cookie Mommy. All rights reserved.