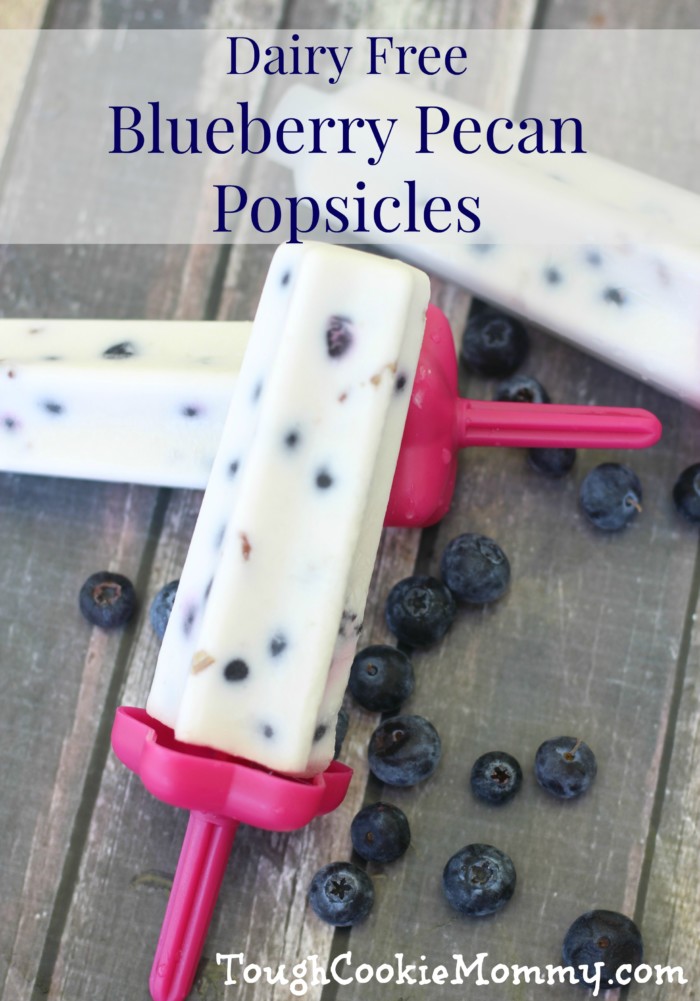 They are dairy-free, gluten-free, and processed sugar-free but these Blueberry Pecan Popsicles are far from taste-free! Giving up milk is hard-replacing that creaminess especially in ice cream and other milk based desserts has been a bit of a challenge. Then I discovered canned coconut milk and realized how delicious it was, it is now my go to replacement in everything from coffee to homemade whipped cream to these popsicles.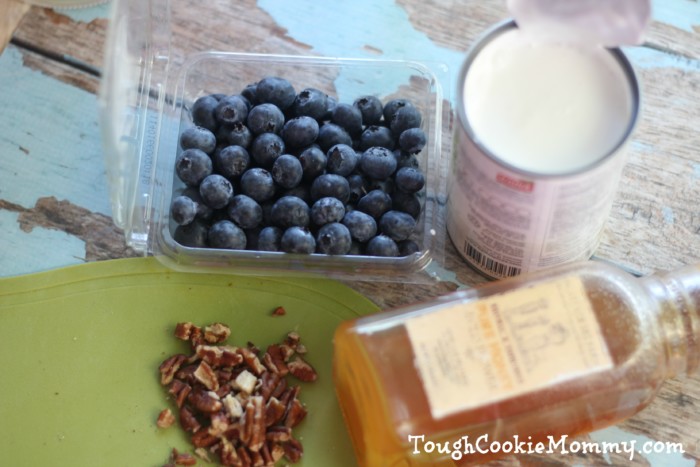 While the kids also love this popsicle recipe I made this one with the grown-ups in mind and with just 4 simple ingredients- creamy coconut milk, crunchy pecans, raw honey, and fresh blueberries…and yes they are as good as they look! These dairy free popsicles are so delicious and quite healthy- that makes for a great snack, dessert, or even breakfast treat on a hot day!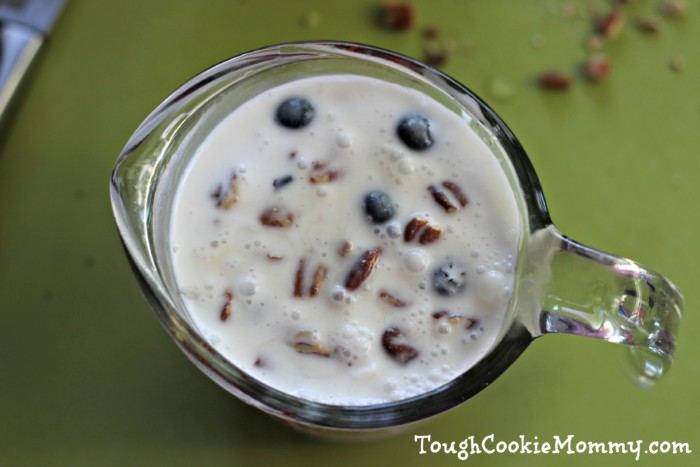 Ingredients:
1 oz. can coconut milk
½ cup fresh blueberries
3 T. chopped pecans
2 T. raw honey
Directions:
-Wash your fresh blueberries well, drain.
-If you are starting with whole pecans chop them up roughly.
-You can either begin with whole blueberries or crush them up a little or completely.
-Stir in coconut milk, pecans, and honey, mixing well.
-Pour mixture into popsicle molds, I love this set here that comes with a stand to keep them upright in the freezer:
-Allow to harden for 3-4 hours until set completely.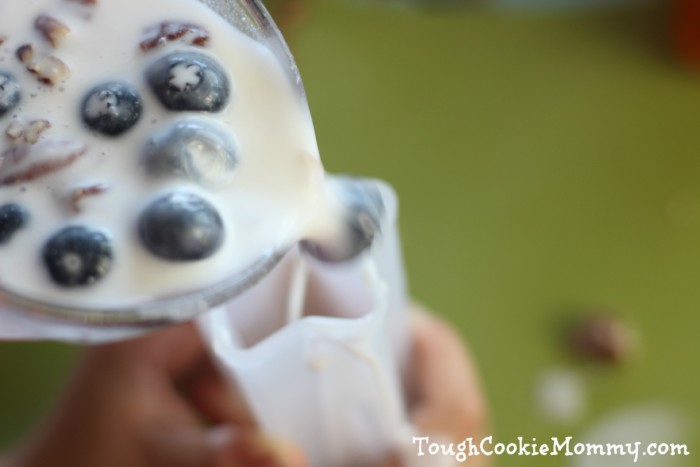 To make them even better for you skip the honey and just enjoy the fruit, coconut milk, and pecan texture and flavor together. You can also swap out any sweetener you like xylitol, pure sugar, maple syrup or agave. This is especially important for those who have modified diets due to allergies or other health issues.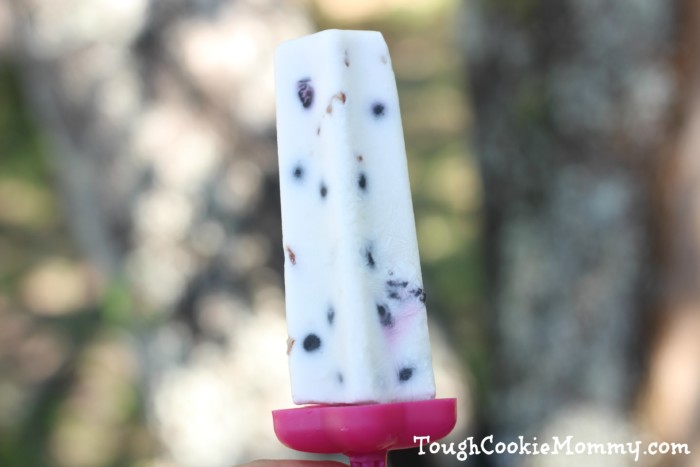 Let's Discuss: Why do you think that Blueberry Pecan Popsicles would be the perfect treat for your family to enjoy this summer?
[yumprint-recipe id='12']
© 2016, Tough Cookie Mommy. All rights reserved.