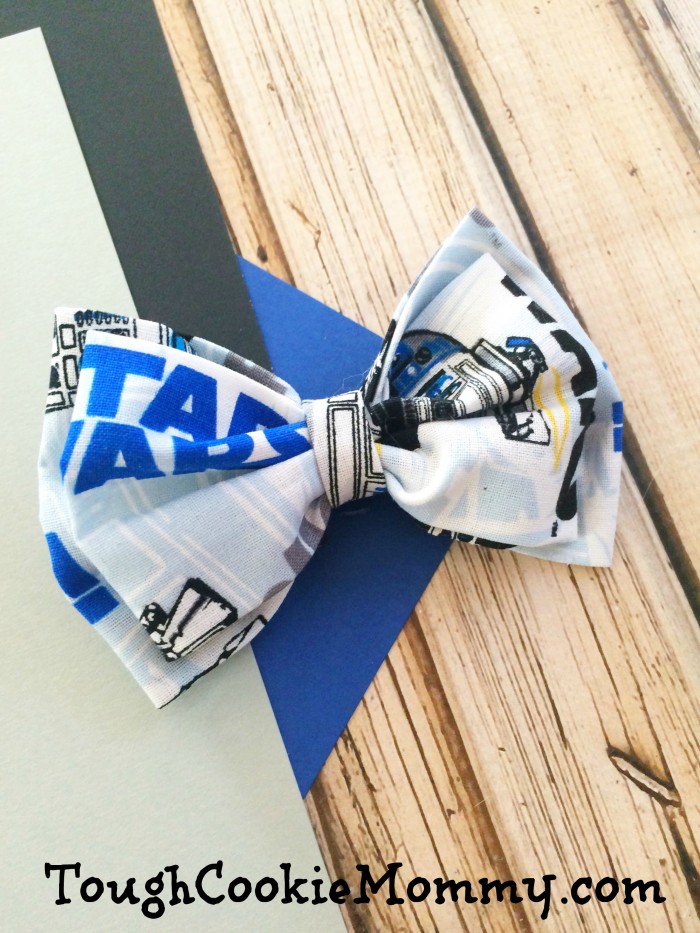 My family and I had the pleasure of going to see the new Star Wars film in 3D. It was a wonderful opportunity to introduce both of our sons to the movie franchise and a nostalgic experience for my husband and I. Not only did we love the film, but we began to look for anything and everything that was Star Wars themed.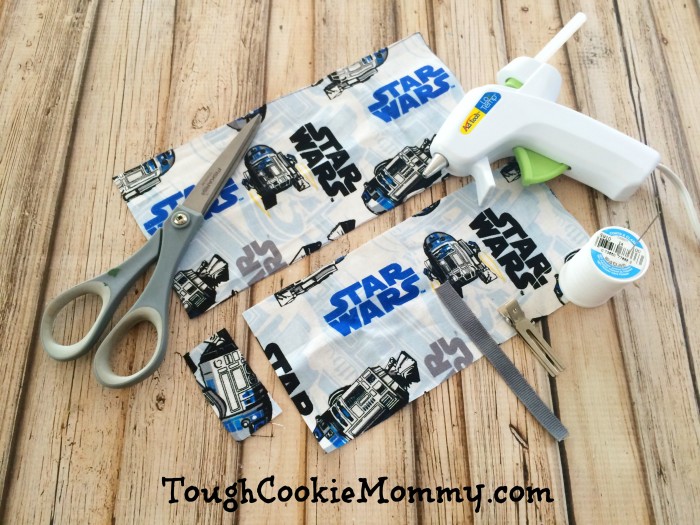 I've always loved adorning my hair with fabulous accessories. Although I don't have any daughters, I am able to spoil my Sister in Law's niece during the holidays and for her birthday. That is where the inspiration came up to create a Star Wars hair bow for her to wear.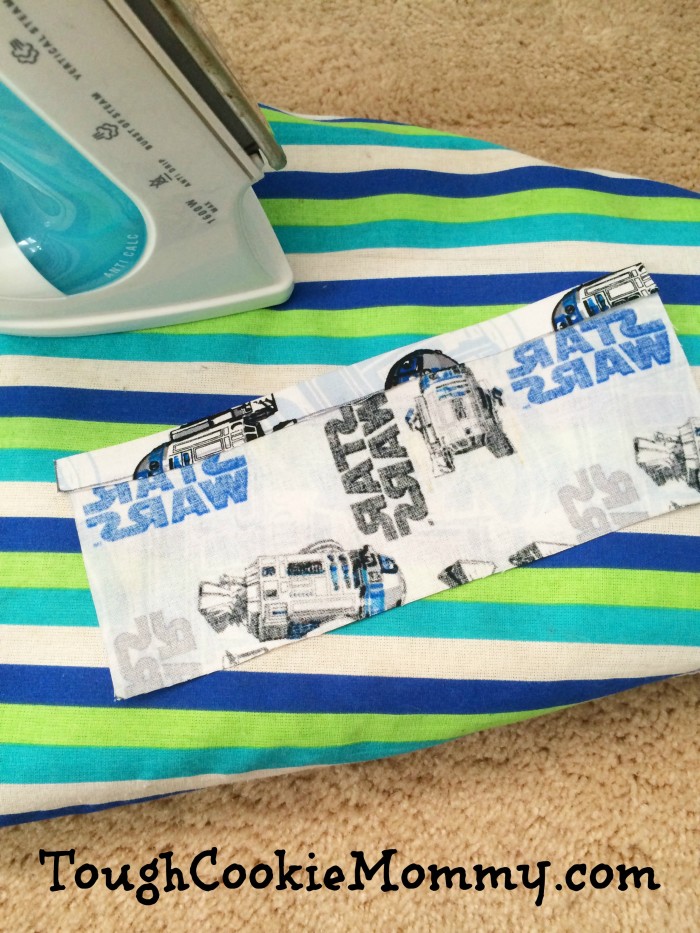 DIY Star Wars Hair Bow:
Materials-
1/4 yard Star Wars fabric
Needle and thread
Hot glue/hot glue gun
Iron/ironing board
Alligator clip
7/8″ ribbon (any color)
Scissors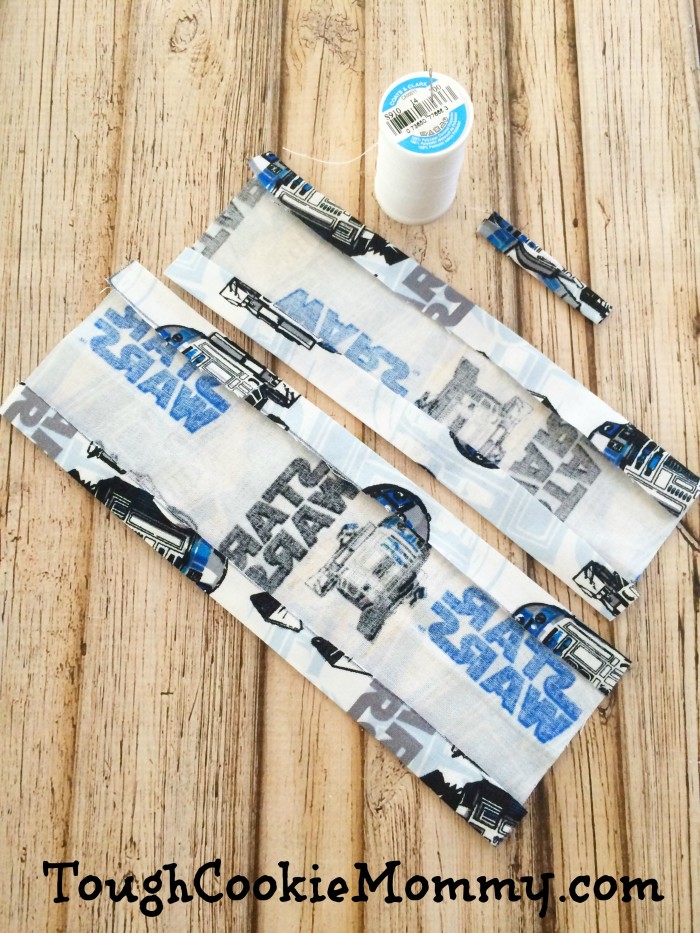 Directions-
Cut out three pieces of fabric:
-6″x4″
-5″x3.5″
-1″x3″
Iron the long sides of your fabric over about 1/2″
Using your largest piece of fabric, Place the fabric print side down, fold the short ends into the middle
Thread your needle and start sewing the two sides together from bottom to top
Repeat step 4 with your medium sized piece of fabric
Place the medium sized fabric bow on top of the large piece of fabric
Wrap a long piece of thread around the center of your two bows
Hot glue your little piece of fabric in the front center of your bow and wrap it around the the back, securing the ends by hot glueing onto the bow
Line your alligator clip with your 7/8″ ribbon and hot glue (you can also buy these pre-lined)
Hot glue your lined alligator clip on the back of your bow
Your bow is finished and ready for the new Star Wars movie!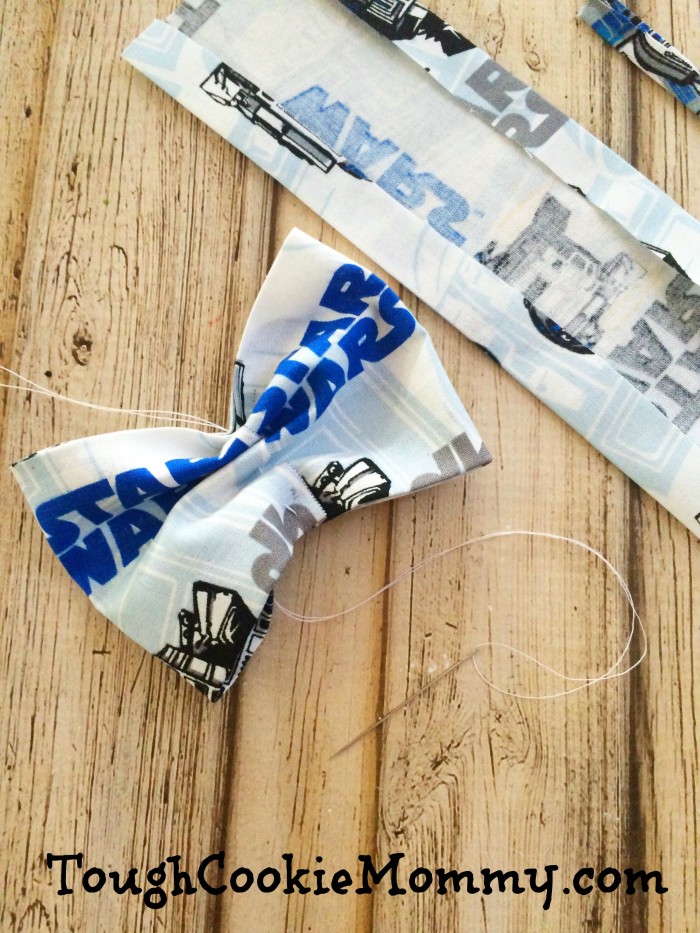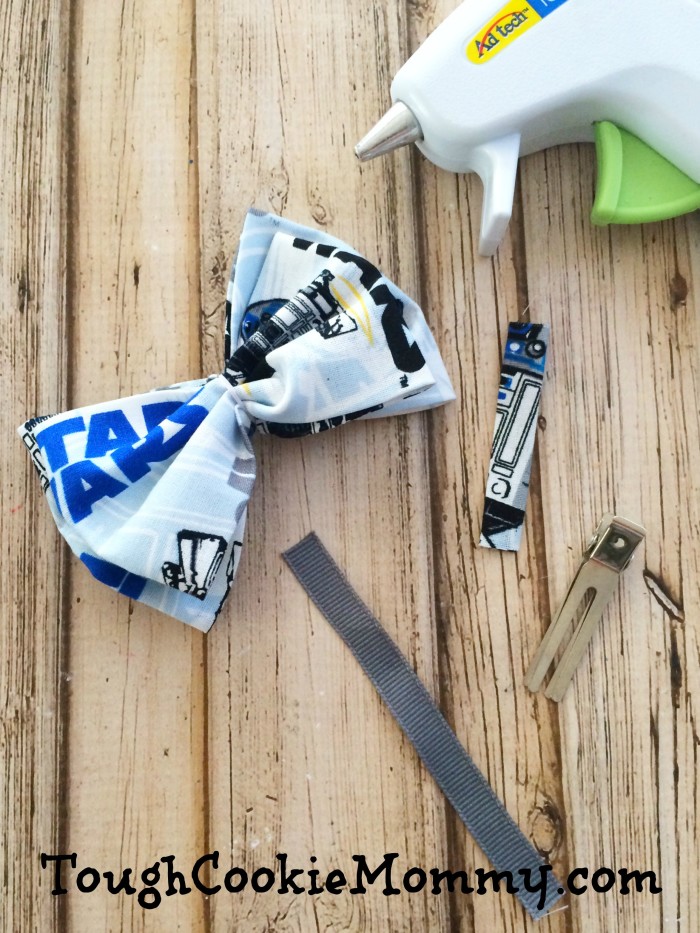 Let's Discuss: What are some of your favorite movies from when you were growing up?
© 2015, Tough Cookie Mommy. All rights reserved.