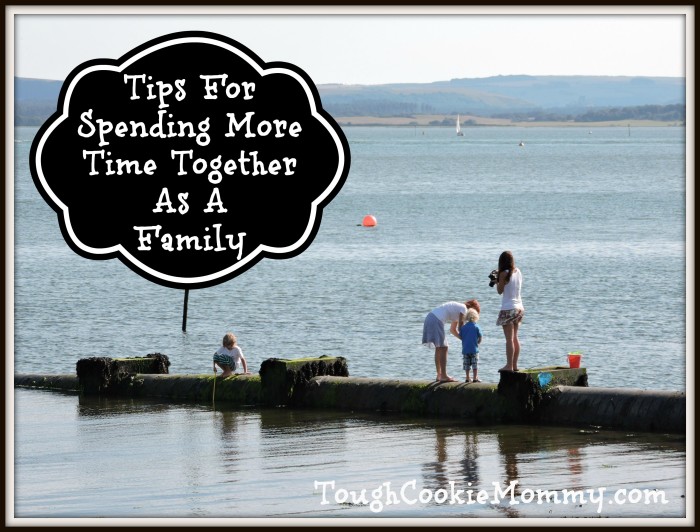 Wouldn't it be wonderful to spend more time together as a family? What's stopping you? There are ways you can spend more time together as a family without breaking the budget or driving each other crazy.
Don't Forget the Ride Home
Although you may all be in a car together, riding in a car home together is one way to spend more time as a family. It's a great time to talk and discuss how the day went. You may not be sitting face to face, but this is a nice way to unwind and catch up as a family.
Push Back Bedtime 30 Minutes
Okay, so not every family can push back bedtime by 30 minutes, but if you can it's a great way to go. Why? Well, many families don't get home till 6 o'clock at night and it can be difficult to get anytime in together. Pushing back bedtime can help give a little more "time" together. If you can't push back bedtime, then consider getting up 30 minutes earlier and eating an unrushed breakfast together.
Spend Time Eating Dinner Together
In today's busy world it's almost as if eating dinner together as a family is a lost art. However, this is one great way to spend time together as a family. Make it a nightly tradition to eat together, as a family. Pick a time that everyone will be home and stick to that time. If you can't make it a nightly thing, then consider making it a "thing" a few nights a week.
Cut Out the Extras
It's really easy to get busy and forget to spend time together, but that's when the extras have got to go. Pick a few different family functions and stick to them. You can't make huge commitments to others and forget to commit to your own family. The big question is: which activities will you cut out?
Let's Discuss: What are some of the ways that you try to spend more time together with your own family?
© 2015, Tough Cookie Mommy. All rights reserved.