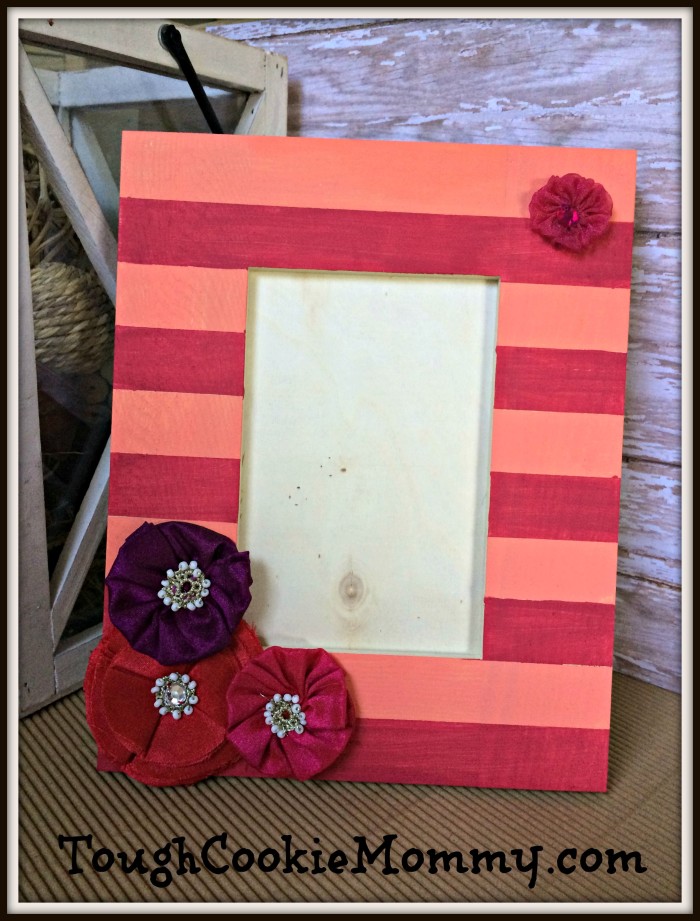 If you are like me, you like to fill your home with photos of your friends and family. After all, home is where the heart is, they say. Unfortunately, I have been finding that picture frames have been getting ridiculously expensive and I wanted to come up with a more affordable option to display our photos and look great as part of our decor.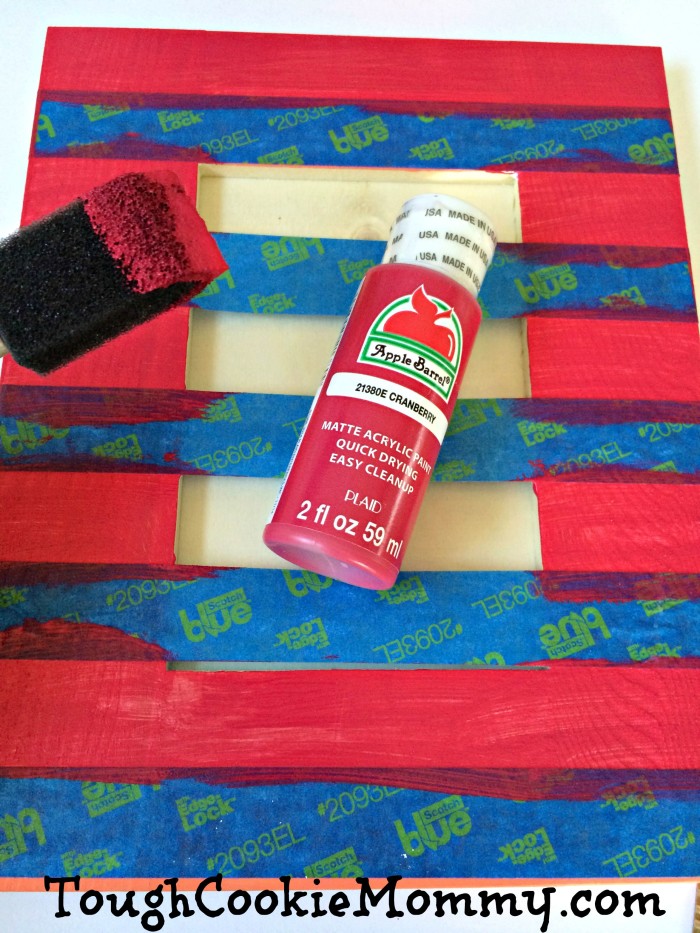 The outcome was a beautiful striped picture frame that you can make right at home for a fraction of the cost of expensive store-bought frames. You can customize them and use colors that fit with your home's decorative scheme while saving a little money.
Striped Picture Frame-
Materials-
4×6 unfinished picture frame
Cranberry Apple Barrel paint
Tropic orange Apple Barrel Paint
3 foam brushes
Clear modge podge
Painter's tape
Decorative flowers (hobby lobby)
Hot glue/hot glue gun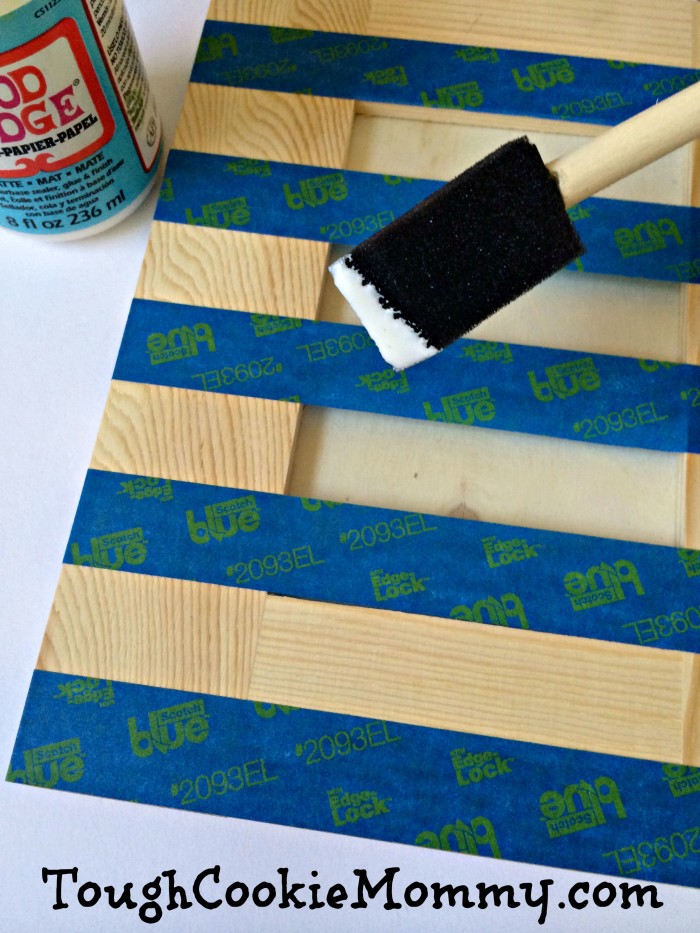 Directions-
1. Start taping stripes on the frame, starting at the bottom so you have straight lines, with a tapes width in between
2. Press firmly on all the edges of the tape
3. With one of your foam brushes, paint over the entire frame and tape with clear modge podge to seal the edges so that the paint doesn't seep through, then let dry
4. Starting with tropic orange, paint the untapped area with a foam brush, and let dry, and apply a second coat, and let dry
5. Once your tropic orange lines have dried, peel your tape off, and tape directly on the tropic orange lines
6. Apply another coat of modge podge over the whole frame, including tape, and let dry
7. With a foam brush, begin painting the wood with your cranberry paint, let dry, and apply a second coat and let dry
8. Peel off the tape again
9. Now that your frame is striped and dry, start hot glueing your decorative flowers on
10. Put in a picture frame and show it off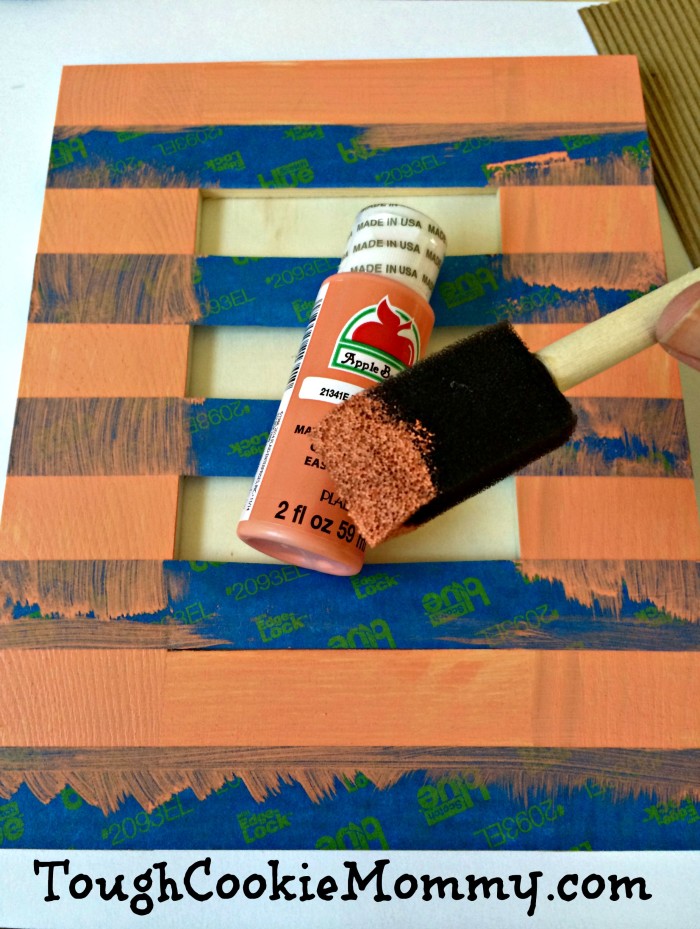 I hope you enjoy designing some for your home. Make sure you share your finished projects on our Tough Cookie Mommy Facebook Page!
Let's Discuss: What are some of the ways that you display photos of friends and family in your home?
© 2015, Tough Cookie Mommy. All rights reserved.