One of my favorite memories from my childhood is having fresh bread delivered to my grandmother's home every morning from the bakery in town when I lived in Spain.  There is just something so delicious about warm bread, right from the oven, that makes every breakfast meal more delectable.  Now that I live here in the United States, I often try to replicate some of my favorite recipes to enjoy with my own children.
    Baking bread and having its wonderful smell permeate throughout the whole house immediately catapults me to breakfast time when I was a kid.  Here is a recipe for Lemon Almond Poppy Seed Bread that you can make right at home to enjoy that freshly baked, just out of the oven, bakery experience!
LEMON ALMOND POPPY SEED BREAD
Makes 1 loaf of bread
Prep Time: 10 Minutes |  Bake Time: 55 minutes 
Ingredients:
Bread:
2 cups of all-purpose flour
3 Tablespoons of poppy seeds
1 Tablespoon of baking powder
½ Teaspoon of table salt
3 large eggs, lightly beaten
2/3 cup white sugar
½ cup olive or canola oil
½ cup vanilla yogurt
¼ cup milk
1 tsp vanilla extract
1 ½ tsp almond extract
Zest from one fresh lemon
Juice from one fresh lemon
Glaze:
1/3 Cup white sugar
2 Tablespoon of freshly squeezed lemon juice
¼ Teaspoon of vanilla extract
¼ Teaspoon of almond extract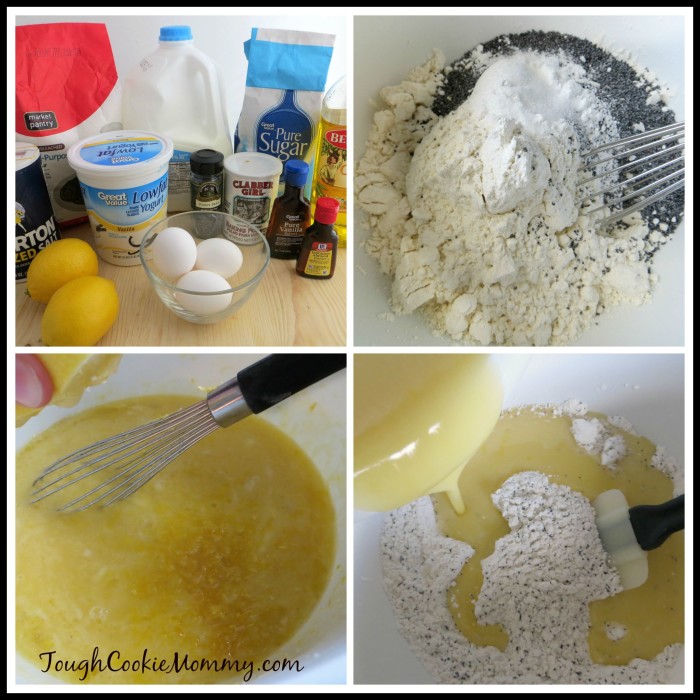 Directions:
Preheat oven to 350 degrees Fahrenheit making sure the rack is in the lower middle position. Grease one regular sized loaf pan and put to the side.
In a large bowl, combine flour, poppy seeds, baking powder, and salt. Whisk until all of these ingredients are well blended.
In a separate bowl, whisk together the eggs, sugar, oil, yogurt, milk, lemon zest and lemon juice as well as both extracts until well blended together.
Add moist ingredients to the dry, folding together with spatula until just blended. Be careful to not mix the ingredients too much.
Pour batter into prepped loaf pan. Bake 55 minutes or until toothpick inserted in the center comes out clean with no batter residue.
To make the glaze, combine ingredients in a bowl and whisk together until all are blended together well.
Spread glaze all over warm bread top. Allow the bread to cool before serving.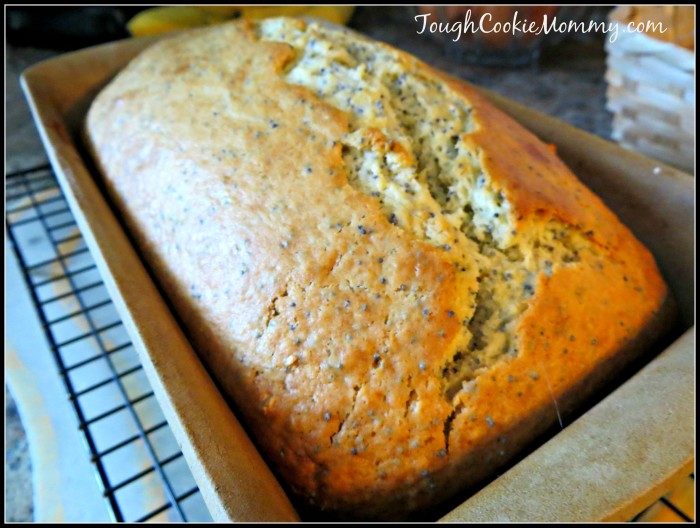 Let's Discuss:  What is one of your favorite breakfast memories from your childhood?
© 2015, Tough Cookie Mommy. All rights reserved.